"Laughing and a running hey, hey
Skipping and a jumping
In the misty morning fog with
Our hearts a thumpin' and you
My brown eyed girl"
-- van morrison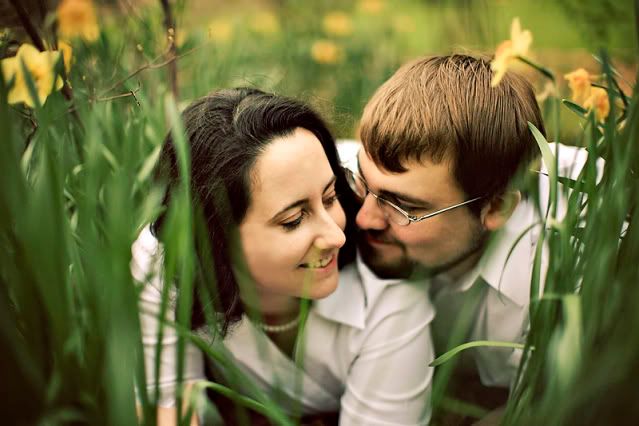 I really, really love Pam and Allen. I first met them on a cold, rainy January Sunday. We had been e-mailing back and forth and it was finally time to have my "bride meeting" to see if they actually wanted to book me for their wedding. I arrived and met Pam, Allen and Pam's sister and mother. Pressssure, right? Nope. Not at all. It was like chilling with family.


We laughed and chatted. I heard "their" story (highschool sweethearts -- we all know how I feel about that :D :D). And it was one of the most nice, pleasant enjoyable meetings I've ever had!


The exact same was true for their engagement shoot. IT specialist Pam and 4th grade teacher Allen are such buddies. They have a dry sense of humor, and Allen has a deep laugh that makes you smile. Pam is poised and so endearing.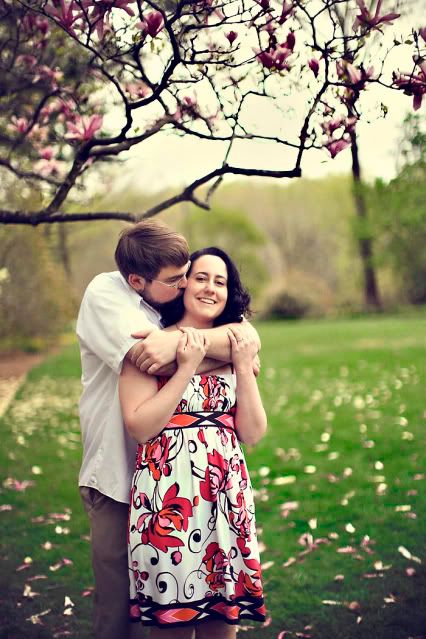 It also was raining during their shoot. Not before, but during. Can we all give a round of applause to the couple who had their shoot in the RAIN?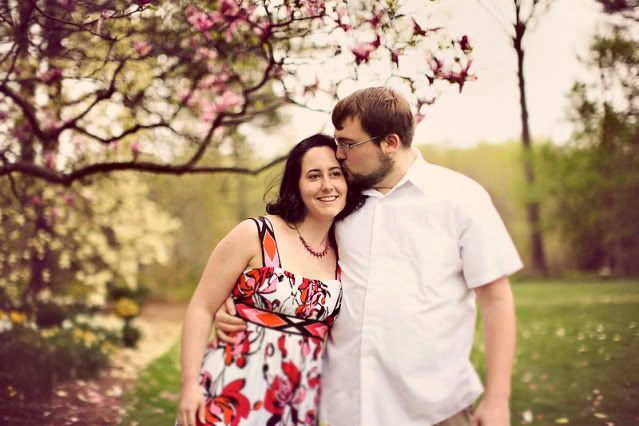 We searched for cover as often as possible...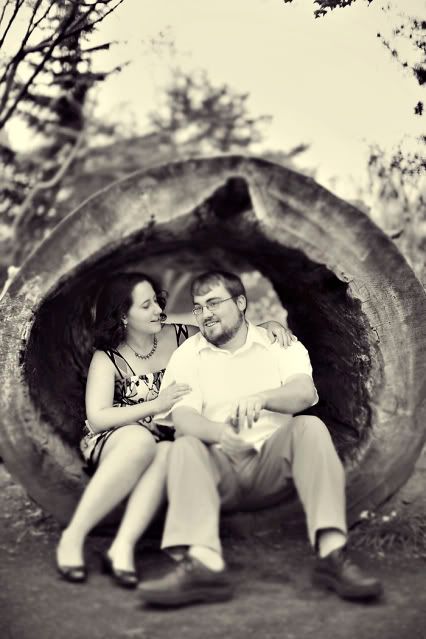 I adore little "love" details :D


I always tell my couples to bring some fun props to use during their shoot. "Be creative! Bring something thats very you!" Prop win: They brought champagne! Not only is that cute for pictures, it helps get everyone loosened up a bit ;D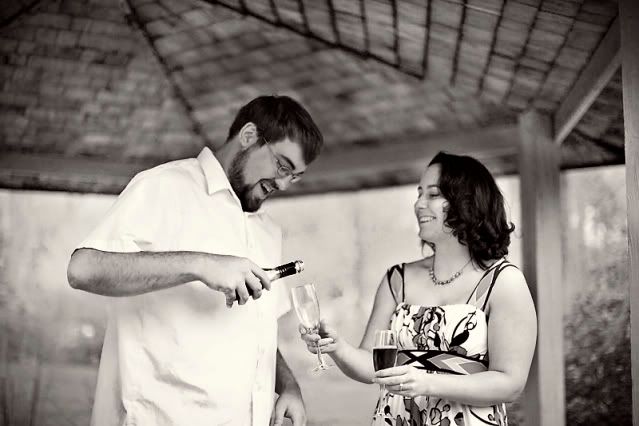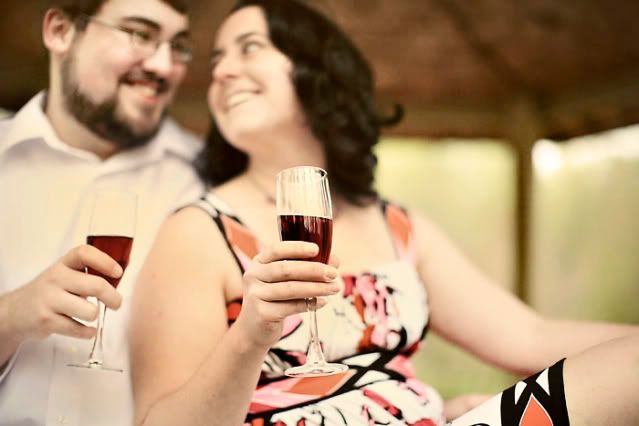 Alright, thats enough. Stop being so cool and adorable and gorgeous.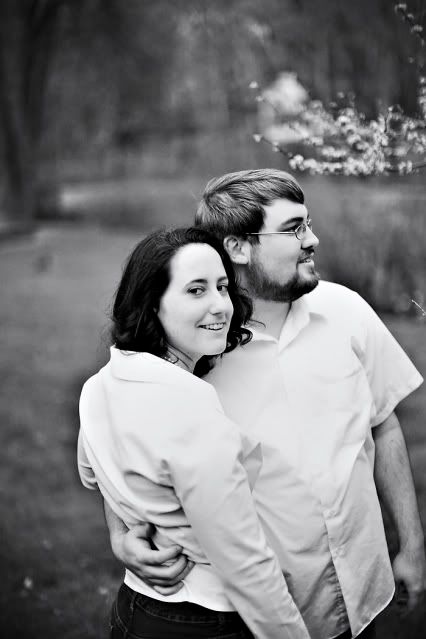 I love this one :D So playful!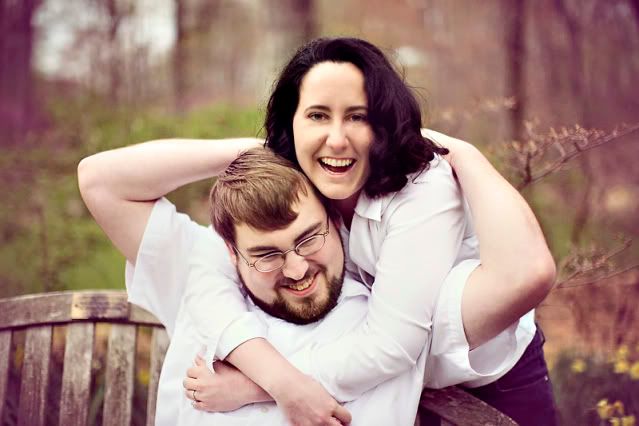 Allen and Pam told me that one of their favorite songs is "Brown Eyed Girl" - especially after Allen sang it to her. I think if my fiancee ever sang me a love song, it'd be my favorite too ;D
Enjoy!

You guys were so much fun and I can't wait for your lovely summer wedding!