In Taylor Swift's newest album there is a song she wrote for her mom called "The Best Day." The first time I heard it, I was in the bathroom putting my make-up on in Las Vegas and it actually made me tear up.
The first lines say this:
"I'm five years old, it's getting cold,
I've got my big coat on

I hear your laugh and look up smiling at you,
I run and run...

...I don't know if Snow White's house is near or far away

But I know I had the best day with you today

."


I love that line "I had the best day with you today."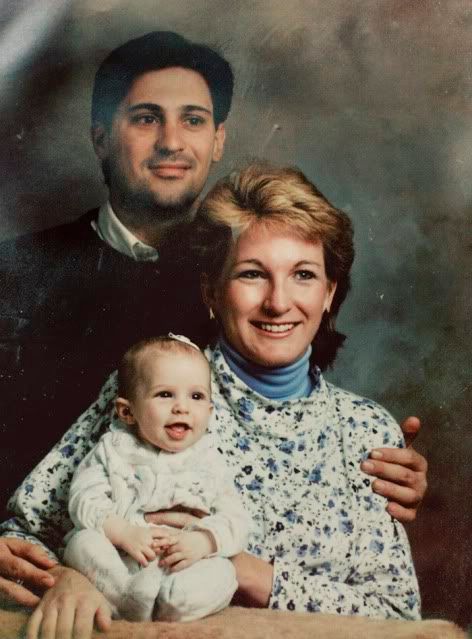 Looking back on my life, some of the very best days were the ones where mom was involved.
She has been, and still is, a

wonderful

mom. She always wanted to be a mom.
When my cute, smart 17-year-old mom headed off to a gorgeous Christian college in California, she was ready to meet her man. Ready to meet him, and fall in love, and get married and become a mom.
Well a few colleges, Army-enrollments, misisons trip to Japan, moves, heartbreaks and years later, my mom finally got married.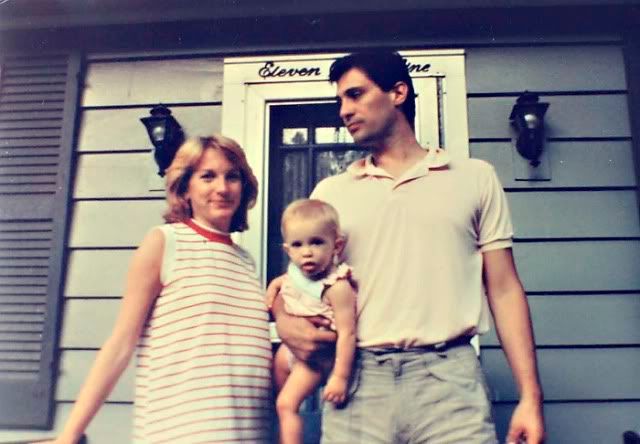 She was 30 and had waited a while for this blessed thing to finally happen :D
It happened. She was finally married! She was a gorgeous, glowing wife! And within 14 days she was a mom-to-be.
God let her become a mom surprisingly soon, but I think He knew how good she was gonna be at it ;D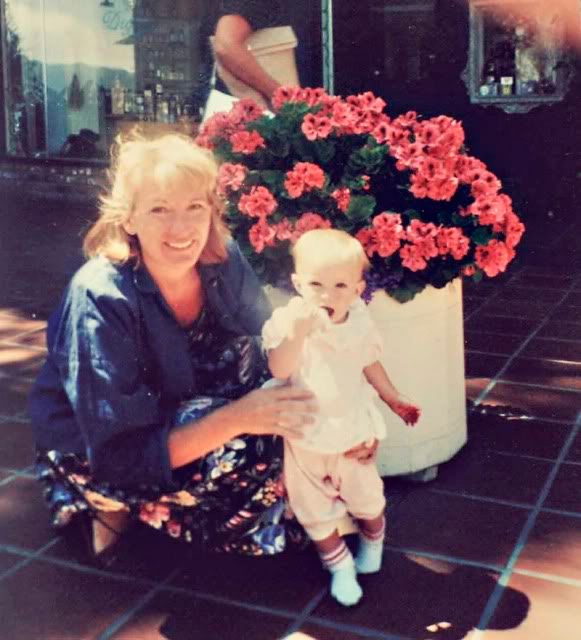 My mom rocks. I can't even begin to tell you about all the little outings we've gone on, all the amazing birthday parties I had, all the trips to the pool, and special errands and times I have gotten to help her in the kitchen. My mom is responsible for many crafts, stories, play-times, memories and pure joy.
Oh, and she's had seven children while battling 9 months of morning-sickness for each one, with sciatic nerves and back problems.
Oh, yeah, and seven totally natural child births.
Oh, and moved across the country twice within 15 months, while pregnant.
Oh, aaaand she's had breast cancer (which was multiple surgeries, chemo, radiation, baldness and just being sick for almost a year.) She's lost her mom to breast cancer.
Like I said, my mom rocks.
She's a trooper let me tell you. A fun trooper, but a

trooper

nonetheless.


Now, if you were to ask my mom, she would probably remember the times she's failed. How much more organized she used to, or how she used to make her own baby food. Or how she used to wake up earlier and get more done in a day. Or how she had so many other things she wanted to do or ways she wanted to be a better mom.
Whatever mom.
You got the big things right and more little things that you will ever know.
Everyone knows that you have done more in one lifetime than about 6 normal women put together.
And everyone knows that you are the best mom ever. Not sure how I got so lucky!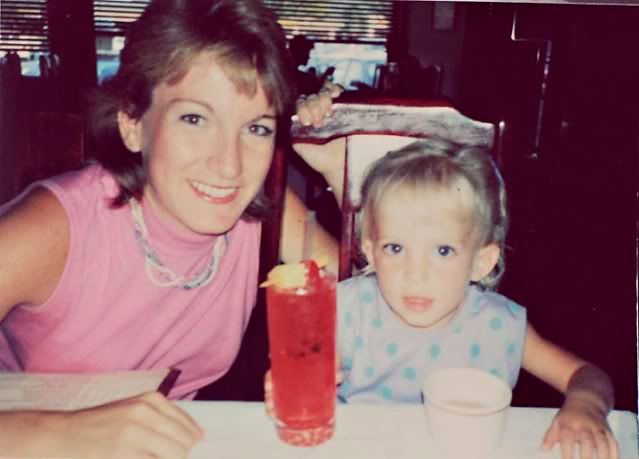 My favorite all-time bar-none first-place absolute best memory of my mom is her with her new babies.
Ohman.
Really, it makes me cry right now.
I LOVE watching her with her kids, but especially her babies.
She would be home just hours after their birth and the other four or five or six of us other ones would be eagerly waiting. She would pass around the little bundle of human - smaller than a loaf of bread - and just stare at them.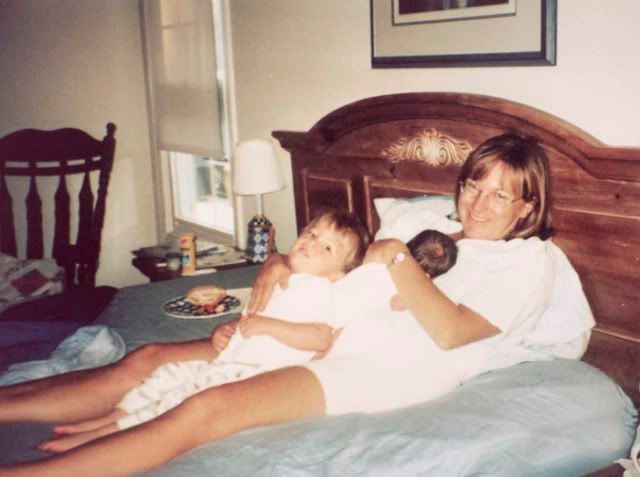 Following her awe, I was always quite in awe too. I love being with babies. My mom made it seem so easy though. It wasn't - she had pretty much every kind of newborn there is - but she made it seem so easy. So enjoyable. So wonderful and amazing and precious.
I've always wanted to be a mom, but mostly because of how my mom makes being a mom seem.


She was definitely her most beautiful right after she had a baby. She has such a beautiful heart towards children and the God-given gift and blessing they are. In a culture and world where children are troublesome, God has given my mom a dear, tender heart toward little lives.
I adore that about her. And as she has raised the little lives in her house, she has become their best friend and biggest fan and, at least for me, their hero.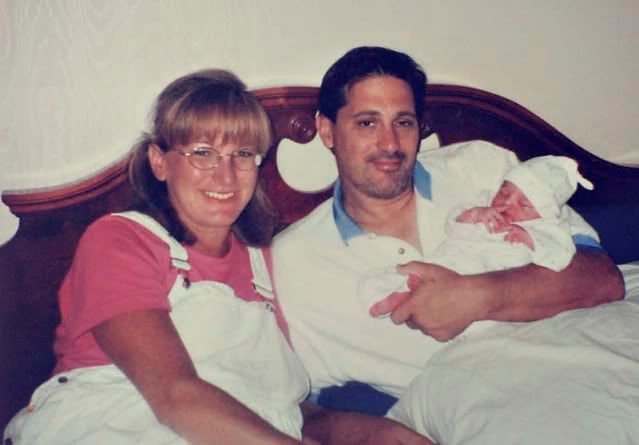 When I played sports, I only heard two voices - no matter how loud the gym or how crowded the field - I could always hear my coach and my mom. It wasn't the same playing a game without her there. I needed to know she was around.
And she is always around. If I need her, she's there.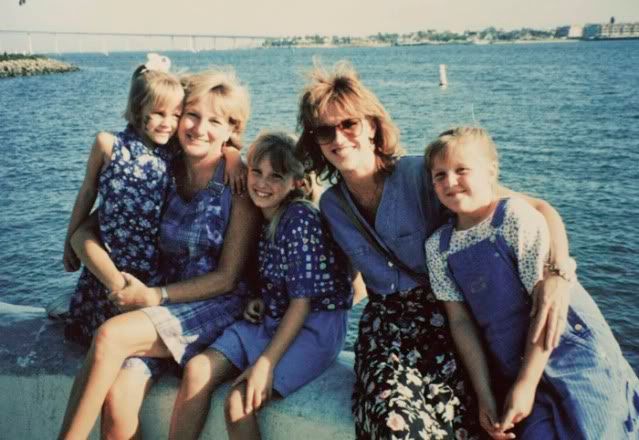 I remember being in my crib one night as a toddler, crying because the smoke detector was going off and it freaked me out. I remember staring at my bedroom door, jumping up and down in my little footie pajamas and then she opened the door. I saw mom's face and it was all better.

I remember when I was 12 sitting at a table at Chicken-Out crying about feeling unbearably fat and ugly. My poor mom was probably trying not to laugh and her chubby, brace-face daughter, but she was so kind and encouraging and made me feel better.

I remember in highschool laying on the couch in my basketball uniform, ankle braces and Nike shoes crying about losing the Championship banner. My poor mom was in tears seeing me so upset, but when she talked with me it made things a little better.

This year she has had to listen to me cry way too many times about - well - the things 19-year-old single girls cry about. She's absolutely completely made it better.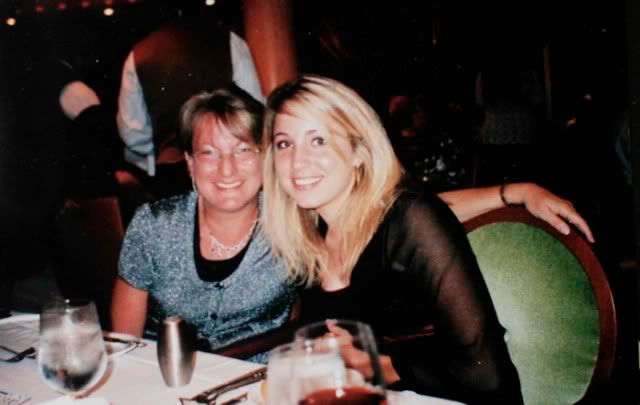 At our Mother's Day Dinner Sunday night, we played the classic Snyder "Alphabet Game"
(We start at the front of the table and with the letter "A" and everyone has to say a word, encouragement or memory about the honoree that begins with the letter you are at.)
Mom made the meal (kid fail), but we sat there and laughed and laughed and laughed. We have played this game so many times, and we have never laughed as much as when we played it this Mothers Day for mom.

We kept thinking of new stories and funny things she had done. She was red and choking from laughing so hard. Her Chicago-street-racer story. Her Amish-moon-bounce-story. Her "knows-nose" story. Her vacation "no more questions" story. Her "I didn't adopt you" story.
Such sweet times.


No one gets excited for you like my mom does.
If you are happy, she is so genuinely happy for you too. She actually tops my excitement about something in my life sometimes! She honestly is thrilled for me when good things happen.


People often comment or e-mail me about how cool it is that I "treasure" the little things. Confession: I learned it from my mom. She is the "little things" Queen. She will come into my room with funny stories about my little siblings, or a cute homework assignment they do. She doesn't let a day pass where my younger sisters can't cuddle up with her on the couch or in her bed. She gets excited about good food and has laughed so hard that she gets sick (once she even threw up she laughed so hard - probably TMI, buuut this lady laughs HARD. That's the point).
Just today she was looking at a picture of vegetables and stopped, stared a second longer and said "Look at the beautiful colors! God made vegetables so beautiful!"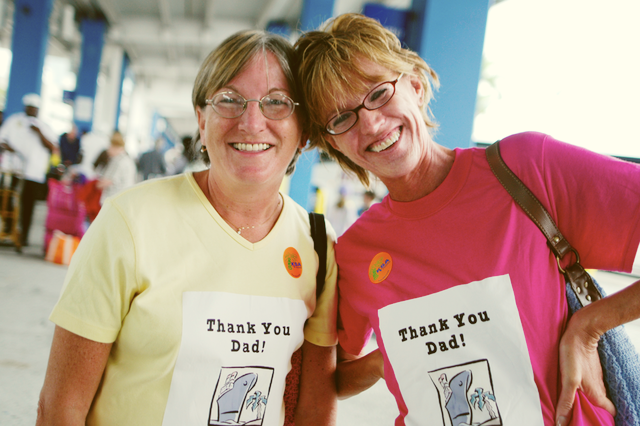 She has creative head that loves to bless people . We made these shirts for my Grandpa when he took us on a cruise last year and it was mom's idea. It's not rare for me to come into my room with a pack of my favorite candy on my desk just because. I don't love chocolate, so this year my Easter basket had Mac&Cheese and beef jerky in it! She takes time to know people and to know how to bless them. I love that about her, too.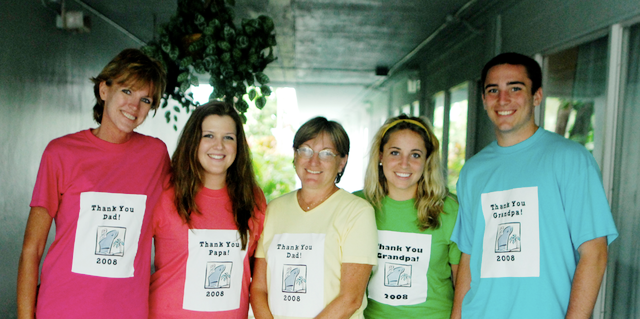 Mommy,
I know for a fact I don't tell you enough, but I love you with all my heart. I wish my kids could have a mom as good as you - I will never compare.
You mean the world to me and I can't imagine life without you!

Thanks for a life

full

of "best days with you!"

Muuuah,
Kristen