"Kiss me in sweet slow motion
Let's let everything slide,
You've got me floating,
You've got me flyin!"


-- faith hill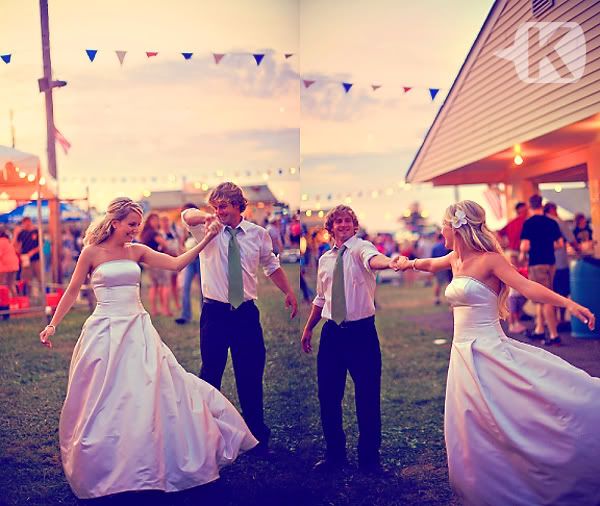 I just. Iiiii just need more words. I am going to pull a Shakespeare and start making new words.
(Clearly Shakespeare and I are the same, right? Of course.)


Jessica is my ridicuful (ridiculously beautiful) friend. There is so much that I love about her, so in no particular order: She loves Jesus, but isn't "Ahem. Holier than you." She is kind, loving and genuine. She is a very, very talented dancer, but doesn't brag about it. She is is married and committed to her wonderful husband, Neil. 5 years now :D She is also a momma to Mini-Jess and Mini-Neil. They are her little buds and it's special to see this young, gorgeous lady taking care of her husband and kids :D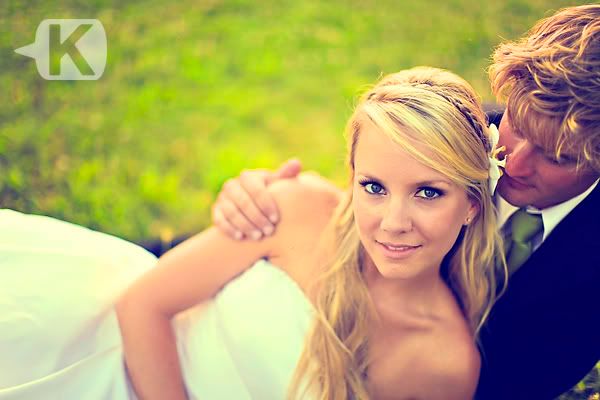 I also love her because for her 5 year anniversary she wanted to do a shoot in her wedding dress.
Of course she still fits into it. Duh.
I'm gonna fit into mine 5 years after marriage, too.
(Upside down, though. The big bustle can go around my waist and the top can go around my ankles. That will be so attractive ;D joooke jooke)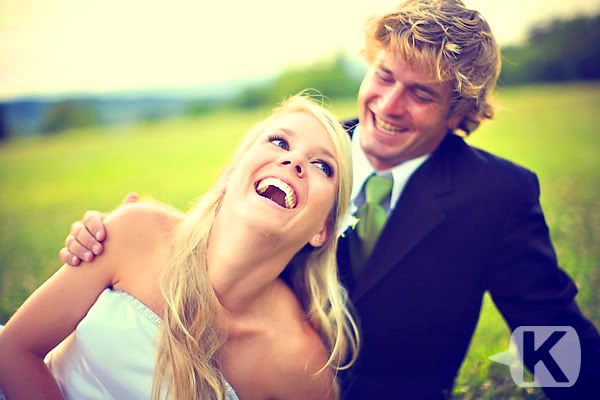 The timing couldn't have been better for this "5th Anniversary Shoot" since I needed models for my interns.
All week long I was looking for a carnival to do this shoot at. I was online googling my fingers off.
I found nothing :(
Boohoo.


But wait! Hark!
Is that a maiden fair,
Beheld with love
At county fair?
(Told you Shakespeare and I were the same.)


Why yes, yes world, we.found.a.fair.
Yayaya! It was actually on the way to Joe and Janette Lovebirds shoot that the interns and I spotted a carnival. Oh I was thrilled.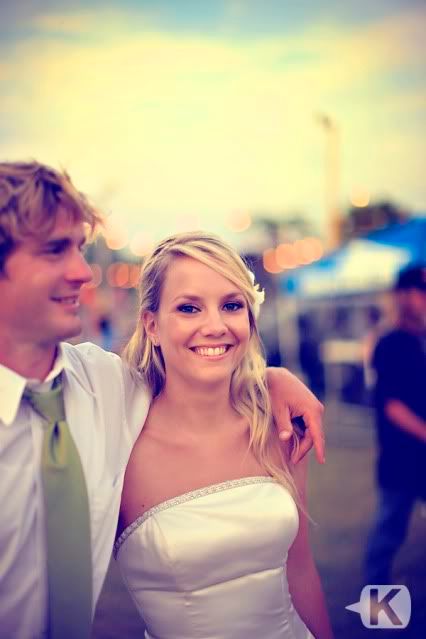 In little Urbana, MD we spent the golden hour of that Wednesday night shooting away.
It was just magical.


Some might go to a county fair and hear the ketchup squirting onto a gross corn dog. Or onto a funnel cake (people at fair's

are

weird.)
Or some might see the mobs of smelly, sticky, cranky people.
Some might see the dollar signs and clutch a bit tighter to their wallet, knowing that the car ride to the carnival is more entertaining than the $5 dollar rides at the carnival.
Some might hate the lameo music, the socially awkward teenagers manning the rides and the germs that are almost visible.


But happily for me, our little posse didn't see the carnival like that at all.
Jess, Neil and the interns were amazing as we ran this carnival-shoot.
We heard the little rickety roller coaster with girls screaming and laughing.
We loved the adorable 6-person-band singing their good ol' country hearts out.
We spotted the high school sweethearts operating rides together.
"She'll take your ticket, while I take her heart..."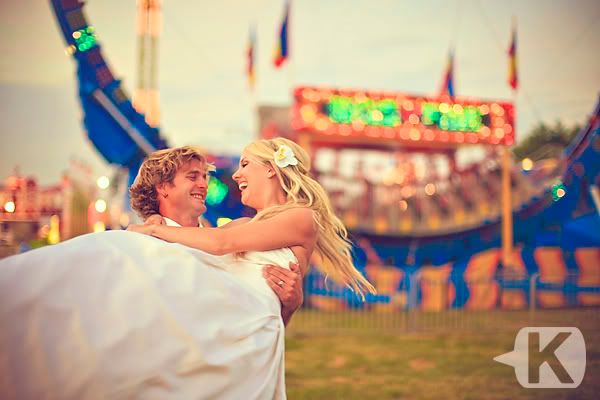 We saw the colorful lights, sparkling in the country side.
We laughed and ran around like kids again.
Smelling popcorn, buying tickets and feeling bad for the guy in the "Bathtub Remodel" booth.
It was just fun, everyone. Plain, simple, old fashioned fun.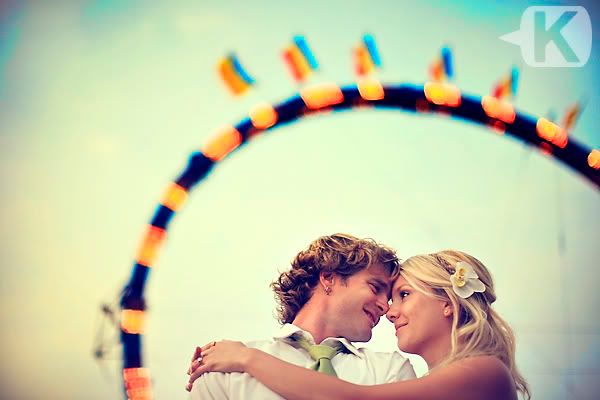 And maybe a little romantic :)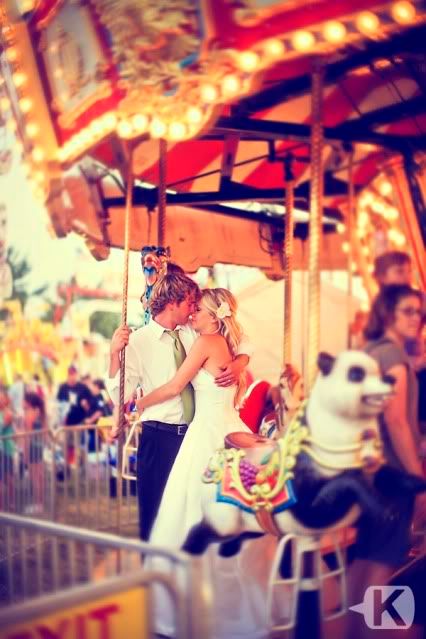 Oh! This was great. Jess and Neil did that water-gun "race" game. They were all talking smack and taking it so seriously.
Who won?!
Little girl down at the end who couldn't even push the trigger.
Nice :D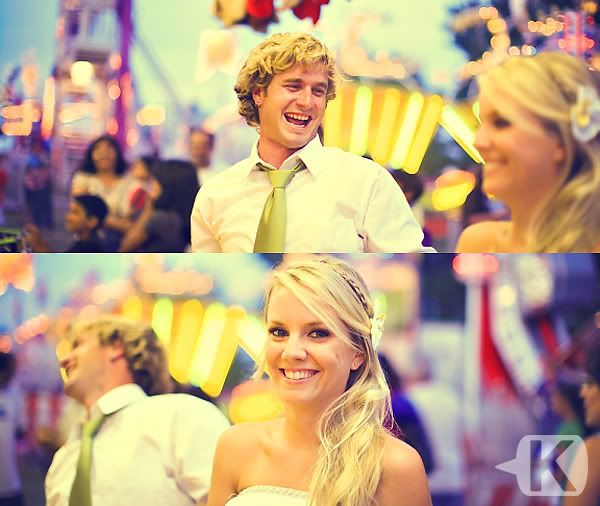 This screams America to me! Like apple pie! And baseball games!
Young, colorful summertime love!


I support this.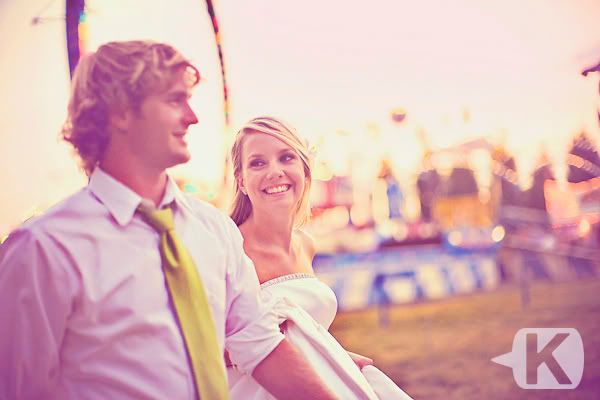 As the sun tucked itself into bed, I got to have some fun with my 50 1.2 lens, doing what it does best! Low light.


Mmmph.
So adorable.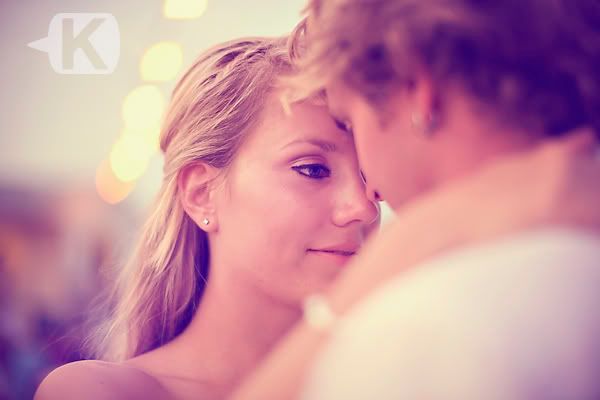 I really wish you could have seen how dark it was. SO dark.
1.2's rock my houuuuse and my faaaace! Yay!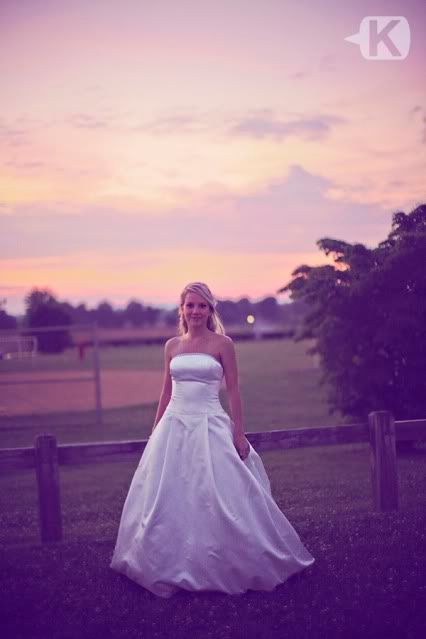 And so do Jess and Neil who were WoNdErFuL models, but are even better friends. I LOVE you guys!
(ps. I am in need of one more couple for Thursday, August 6th - my last group of interns! If you live in this area and you and your man are interested in something like this, let me knooow, yo.
kristen@kristenleigh.net)