i'm just too far
from where you are
i want to go home


michael buble' - home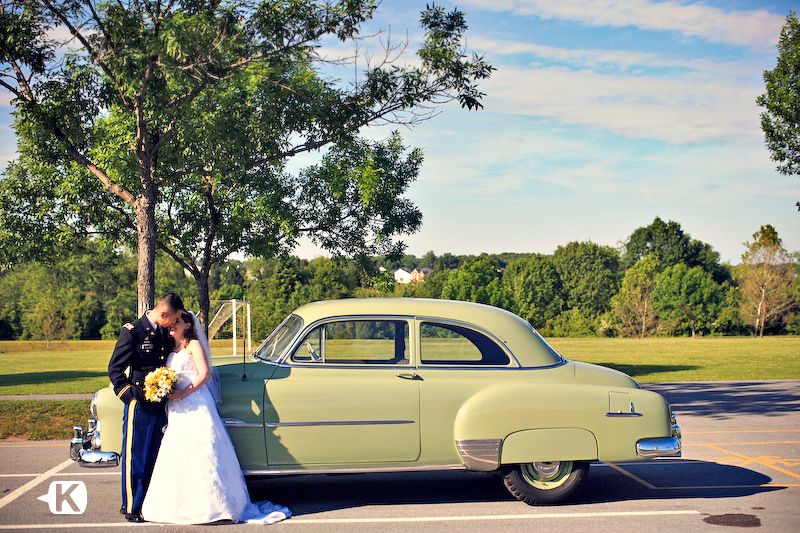 I remember "knowing" Jessica my whole life - I don't know if I ever talked to her, but I knew who she was. The lone girl in a family of four crazy boys, Jessica was always so mature. Or at least being a young girl in church, I thought so. She seemed solid, dependable and peaceful.
I specifically remember one day at church when I was in fourth grade. She walked by me in red over-alls, red shoes, red hair band and just looked mature. I watched her walk all around the church lobby and I just thought "She seems like such a good girl. She's so nice."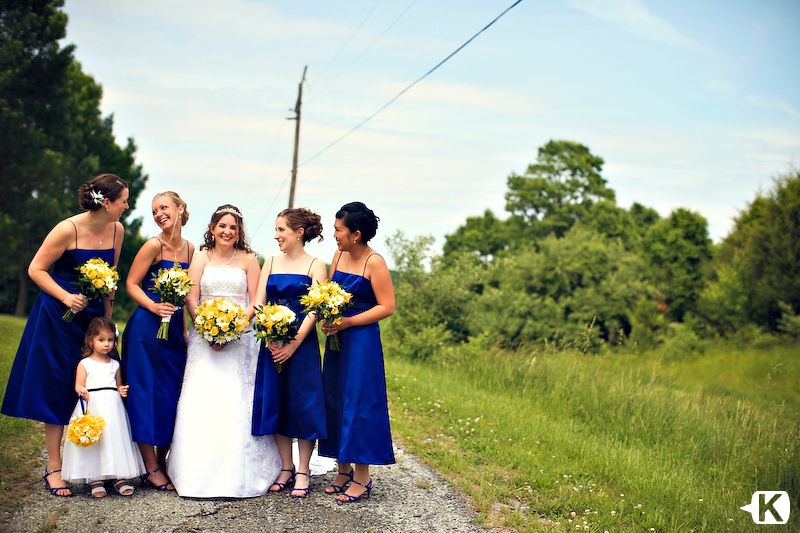 As it turns out, I had no idea how truly WONDERful Jessica is. I knew she was a sweetheart, but wow. She is really, through-and-through, completely a dear.

And no ordinary man just gets to sweep extraordinary girls off their feet. No, no, no.
When you are as caring, steadfast and beautiful as Jessica, well, any man who wants to be her husband has some seriously high-standards to meet!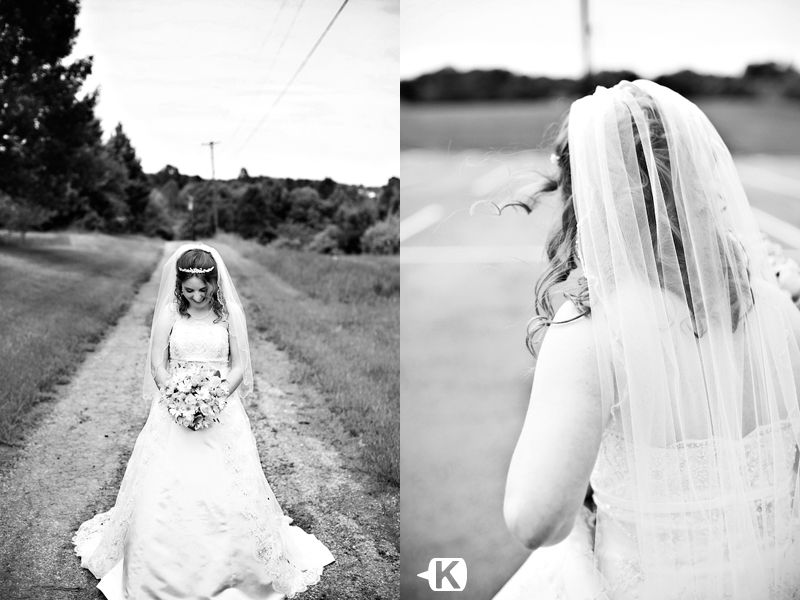 So on a hot but breezy Maryland day, friends and family gathered and small-talked in their white chairs.
And ever-so-sweet Jessica watched as she held her father's arm.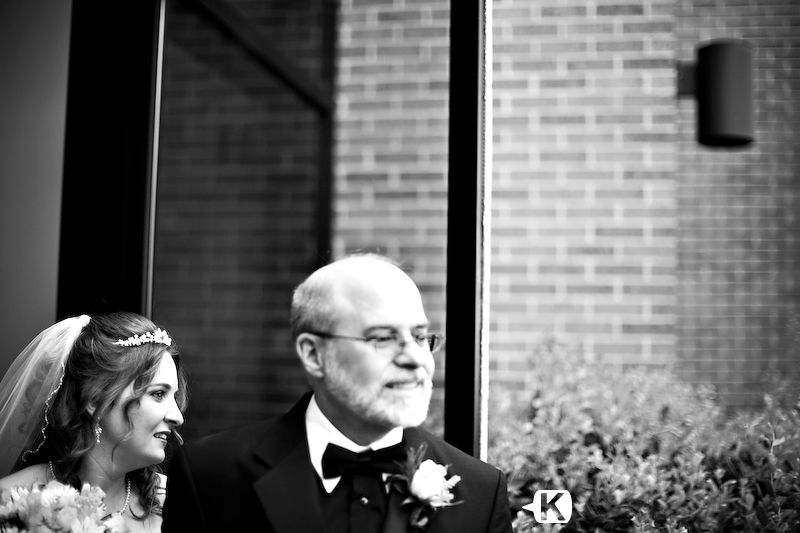 And the bridesmaids lined up, excited to be a part of what was about to happen.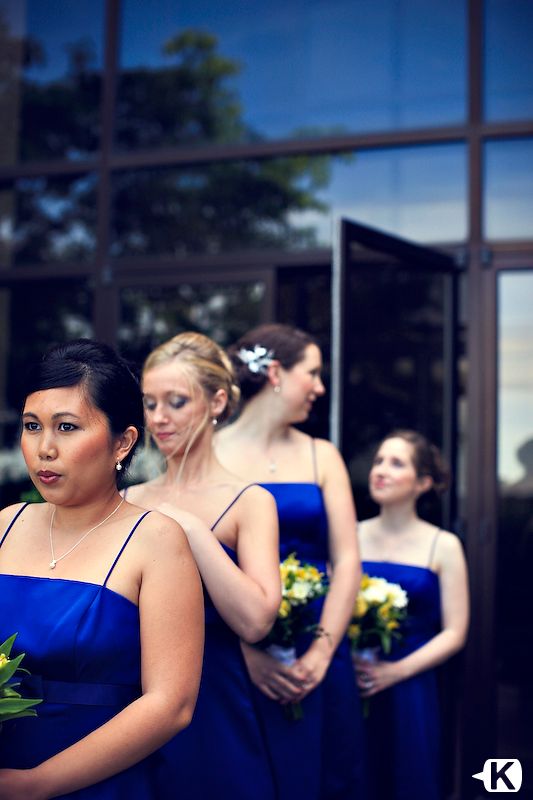 And what was about to happen, started to happen - under a glorious blue sky.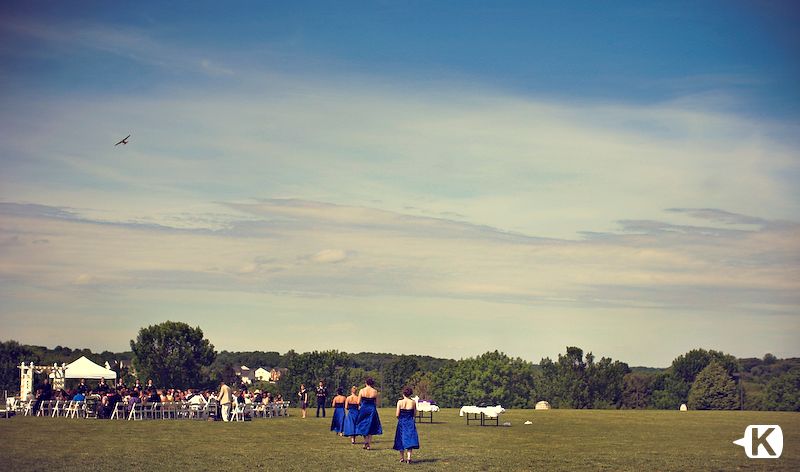 Jessica swayed side-to-side, ready to walk down the aisle.
And then, led by the man who raised her, she walked to the man who will finish with her - a diligent, smart, madly-in-love-man.

You couldn't help but get choked up as you watched them stand together. It gave you chills, even in the heat.

They have a mature love, a faithful love, a proven love. Alain proposed to Jessica with scripture, and surrounded by their parents. He honors her so well.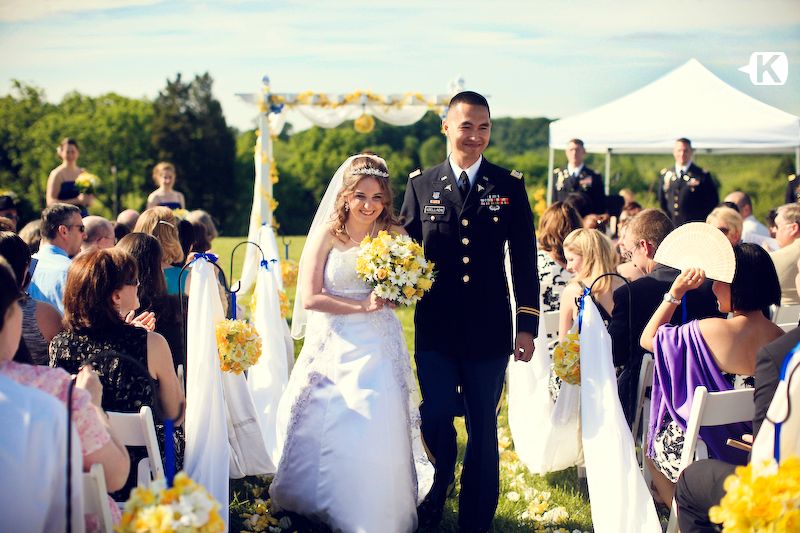 Alain and Jessica are simple people, with a simple story. Alain loves to cook for Jessica, and Jessica loves to eat his food. They love to go out for ice cream, or read books together. Simple, everyday love, folks.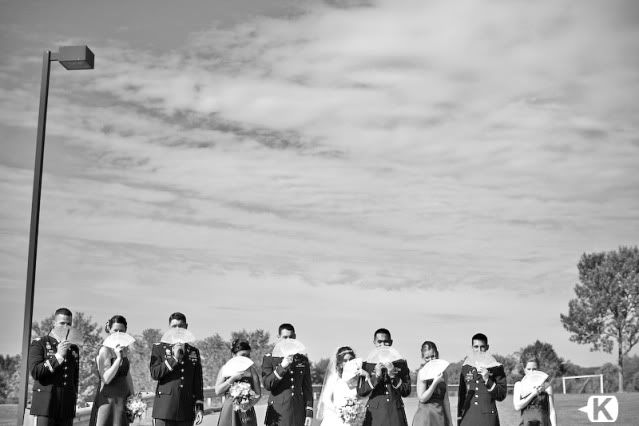 But like Rascal Flatts belts "It's ordinary plain and simple, emotional, so familiar - nothing about it too peculiar - oh, but I can't get enough of this everyday love."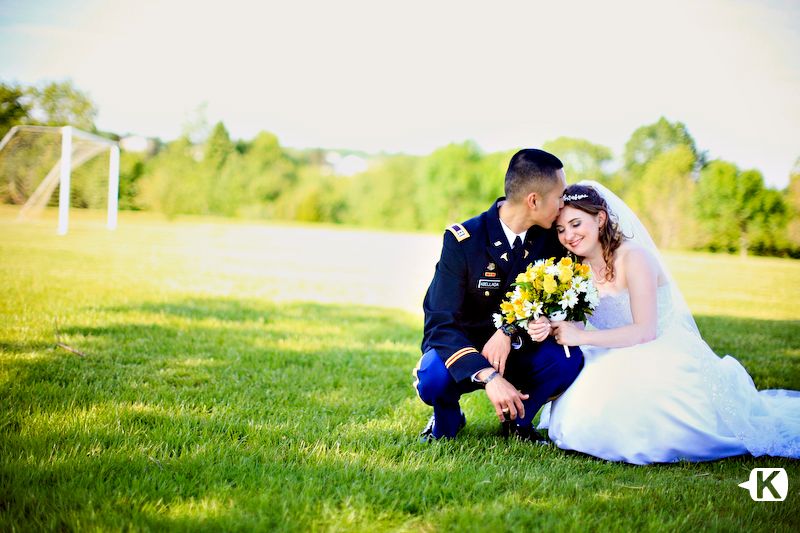 They can't get enough! I don't know how to explain it without sounding cliche' but they're rather chill, quiet personalities are just kicked up about twelve notches together. It's like they have never felt more alive.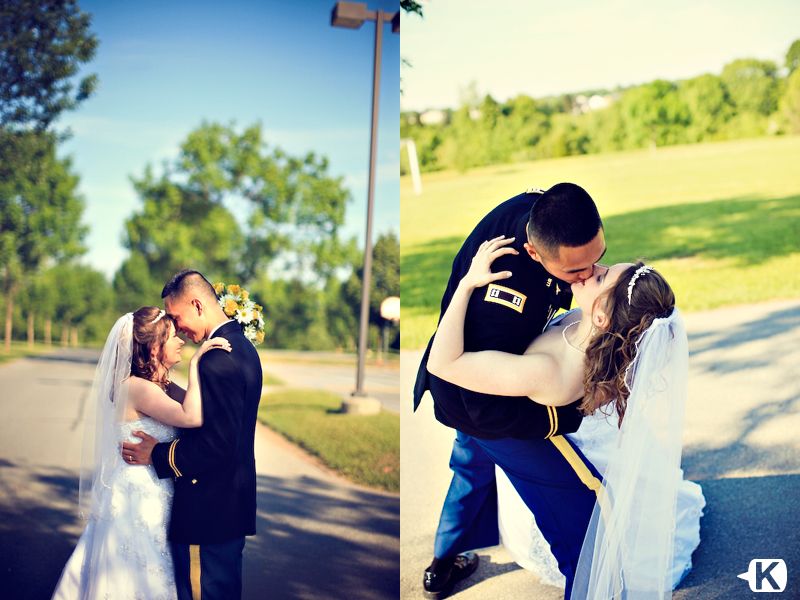 They really belong together - God knew what He was doing.
Jessica could barely take her eyes off him...
... and Alain couldn't keep his hands off her.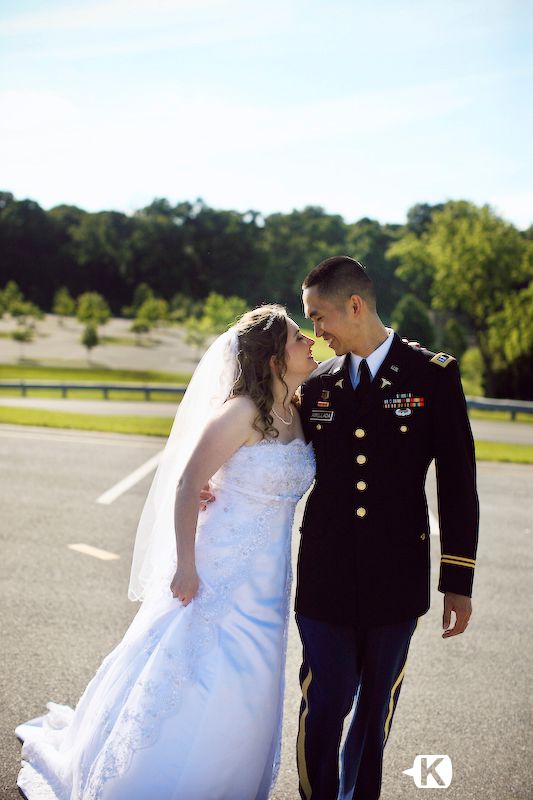 Oh. And this is cute. In their contract Alain told me how he loved "Jessica's smile, laugh and hands." I thought that was so sweet, and so detailed. He loves her hands.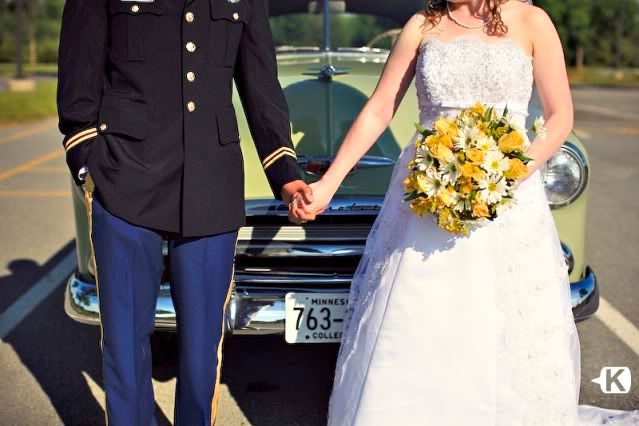 By the way, how rocking is this car? Big big thanks to their friend who insisted they borrow it for the day! Can I use it someday too? Please?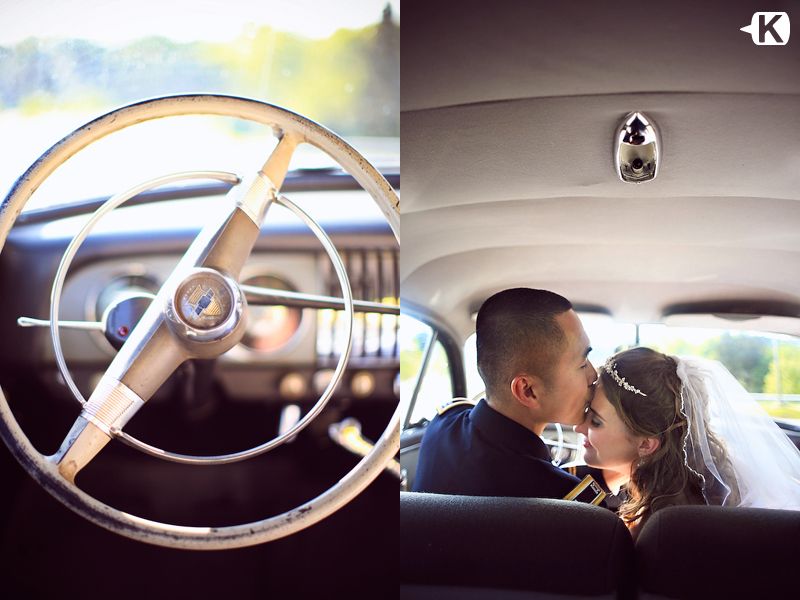 I love her twinkling eyes.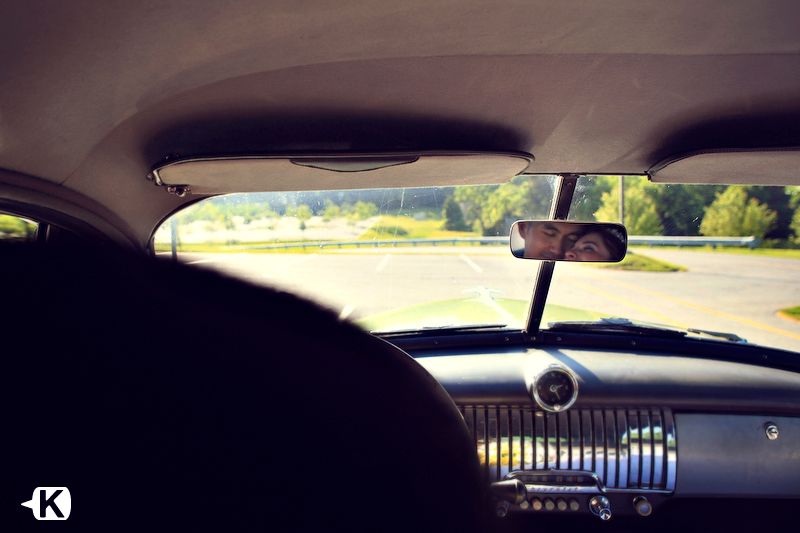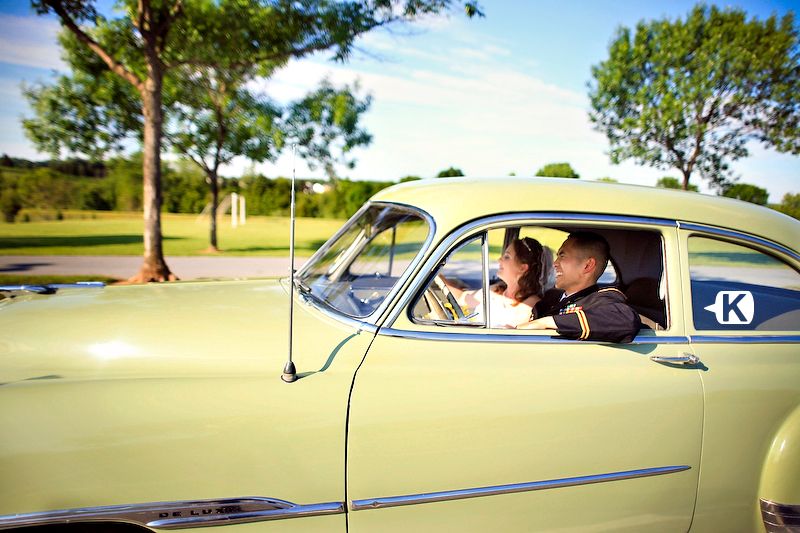 Alain and Jessica, your wedding was emotional, intimate, beautiful and I was honored to be a part of it. I hope the rest of your life together is continually more and more wonderful!

Congratulations!