"All the other girls here are stars,
You are the northern lights.
They try and they try but everything they do
Is a pale imitation of you.
I'll be the one to drive you back home"


josh ritter -kathleen
"Oh! And there might be crunchy on my face. Sometimes there are Cheez-it's there," Leah warned her make-up artist. I laughed behind my camera. hahah Oh Leah.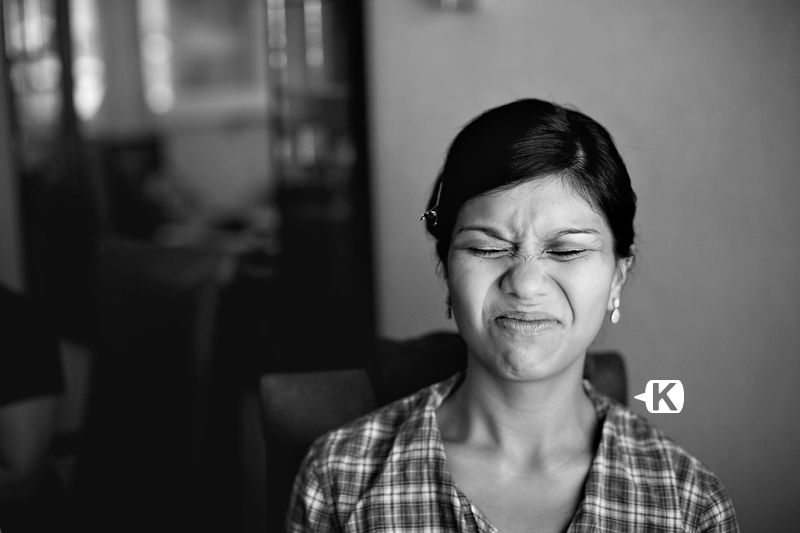 I've always loved her sense of humor. From her quite... mature?... movie choices, to her very first inquiry e-mail where she sent a whole document (including pictures) of her proposal story.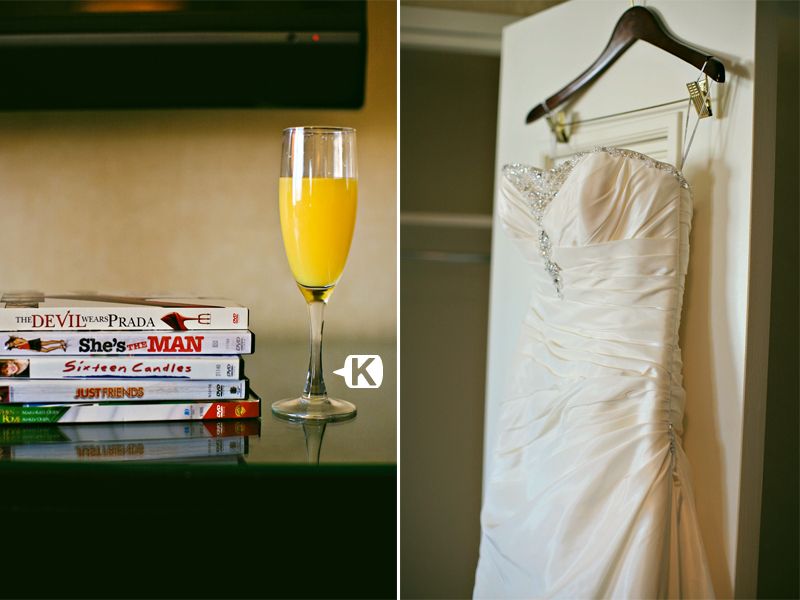 In her own words she explains how she had NO clue KJ was about to propose:
"Hey don't look in my carry on I have a little surprise for you".
Leah, "Yup, ok."
Leah= Doof.
Pretty bluntly he's like, "Hey Le, just stay over there everything's cool".
Leah,"Yup, ok".
Leah = Doof.
[They flew to Huntington Beach together and Kevin had planned to propose after their early dinner on the beach, during sunset. But Leah wasn't hungry (and had no clue a proposal was going down) so begged to eat later. Which Kevin allowed. But they missed the sunset. Back to Leah]:
He's trying to rack his brain for somewhere that could maybe have some light so I can see the ring.
We start walking down this one area and KJ is thinking to himself "Oh maybe this is a good spot!"
And just as he thinks that, cue Leah "Is it me or does this area smell like broccoli?"
Ok…well never mind there.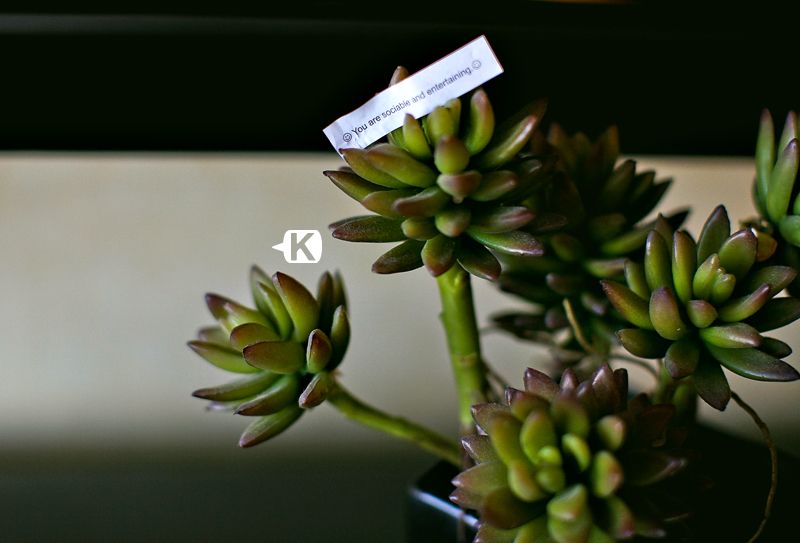 [Happily, KJ found a deserted fire pit with a warm fire still flaming]:
KJ on one knee:
"Leah, I want to spend the rest of my life with you.
I want you to be my wife.
Will you spend the rest of your life with me?"
I am crying,
I think I said yes?
I am hugging him,
I am just freaking out.
And I got all that in her very first e-mail. Could there be a better match for me?! I knew I wanted to shoot their wedding instantly. Another example of why I love her?
After her hair and make-up was done she went to check herself out in the mirror.
"Oh heeeey. Hey there. Yeah, hi. Mmm, yeah. Heeeey."
I think she was cat-calling herself? I don't know, but it cracked me up. And she looked amazing.
Leah is more then just hysterical (I kept writing down quotes from her all day - I was SO amused), she is also very grounded. You can tell she takes things seriously. It's hard to balance "taking things seriously" with a "not too serious" personality. But Leah nails it.
She is also so grateful.
I know she stopped to look me in the eyes and communicate her excitement for me being there, as well as to thank me, at least three times. That was so sweet of her. Of all times to not have to "think about other people" it would be your wedding day.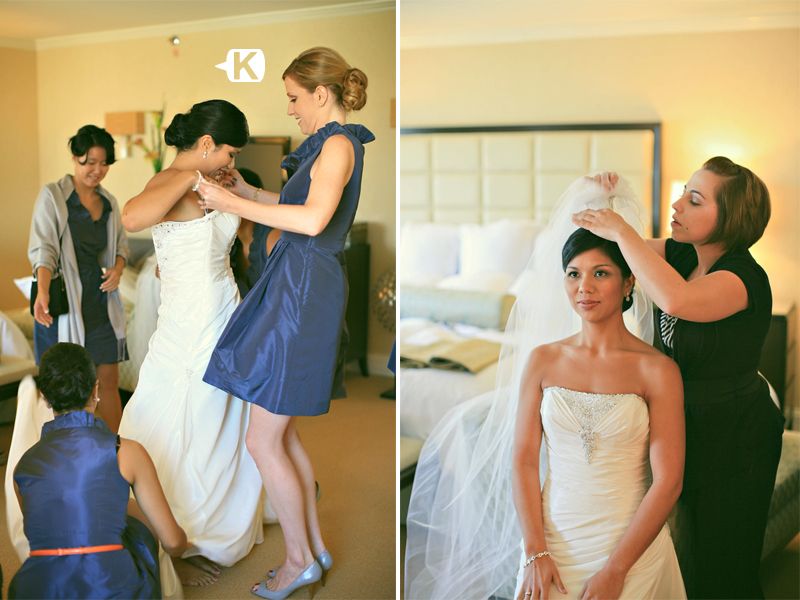 But for Leah that was the time she
most
wanted to think of other people.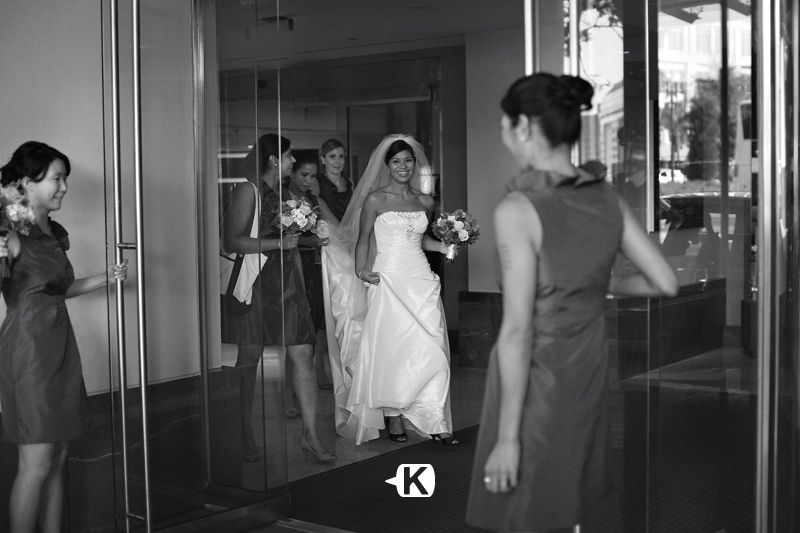 It's such a peaceful, satisfying feeling when you watch a bride with her best friends and they treat each
so
well. I love when they laugh, tease, tear-up and mostly laugh. It's beautiful how each of them played a role in getting this girl to this day.
I love it.
Especially when they are all hotties.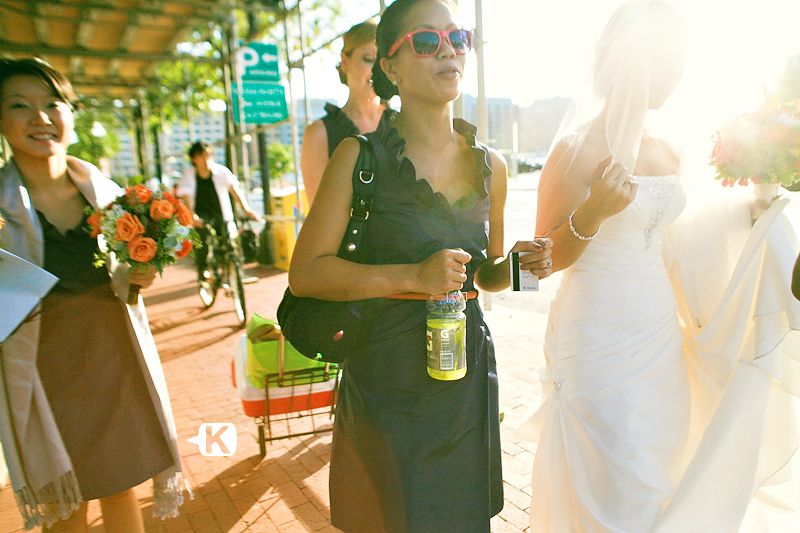 This walk was one of the most entertaining of my life.
Oh Leah, I heart you and your friends and the teenage girl on her phone crossing the road. I heart it all.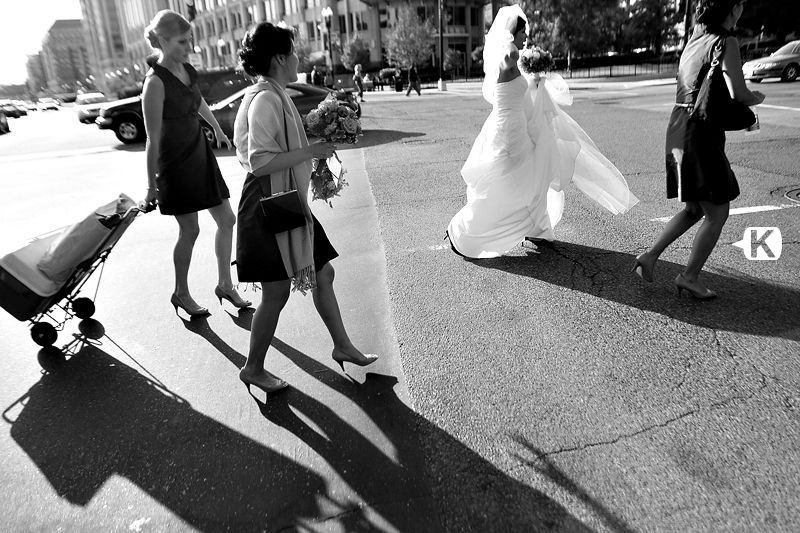 But before we get to the ceremony, I must introduce Kevin. Or KJ. Or Kyle? I kept calling him that by mistake. I guess it felt like a choose-your-own-adventure name? "Call him this, and seeee what happens!" haha Sorry about that, KEVIN.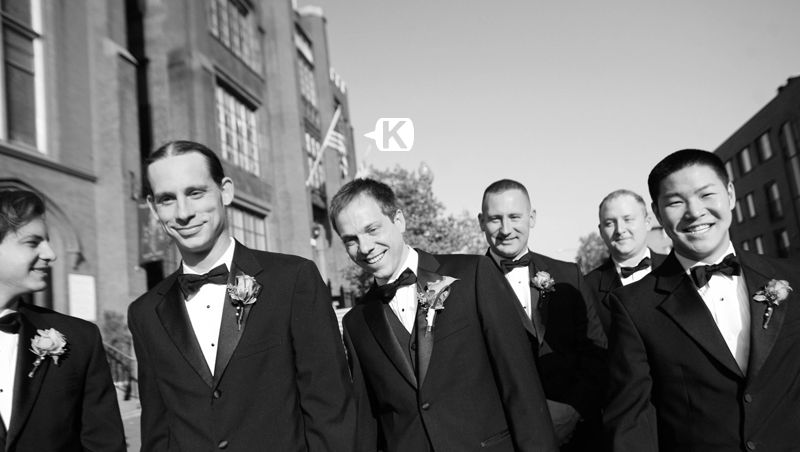 Kevin is the perfect guy for Leah.
His heart, his focus, his dry humor, his tenderness.
They reaaaaally should get married.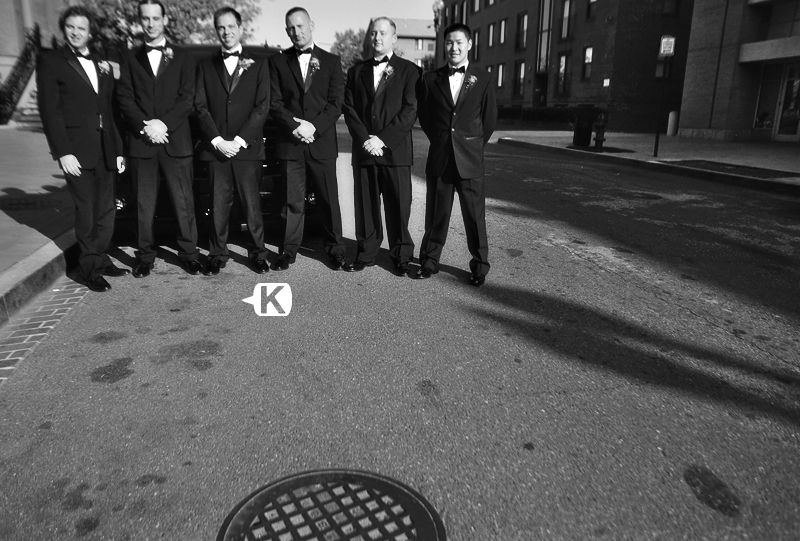 Oh wait.
They did.
And it was beautiful.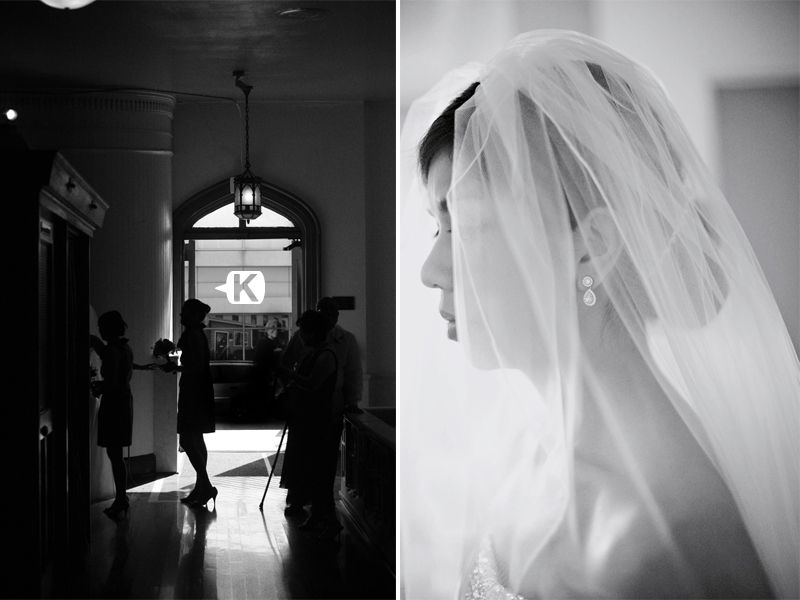 I had never been to Immaculate Conception Church in DC before, but *pffffffft* was it magnificent.
What an ideal place to wed.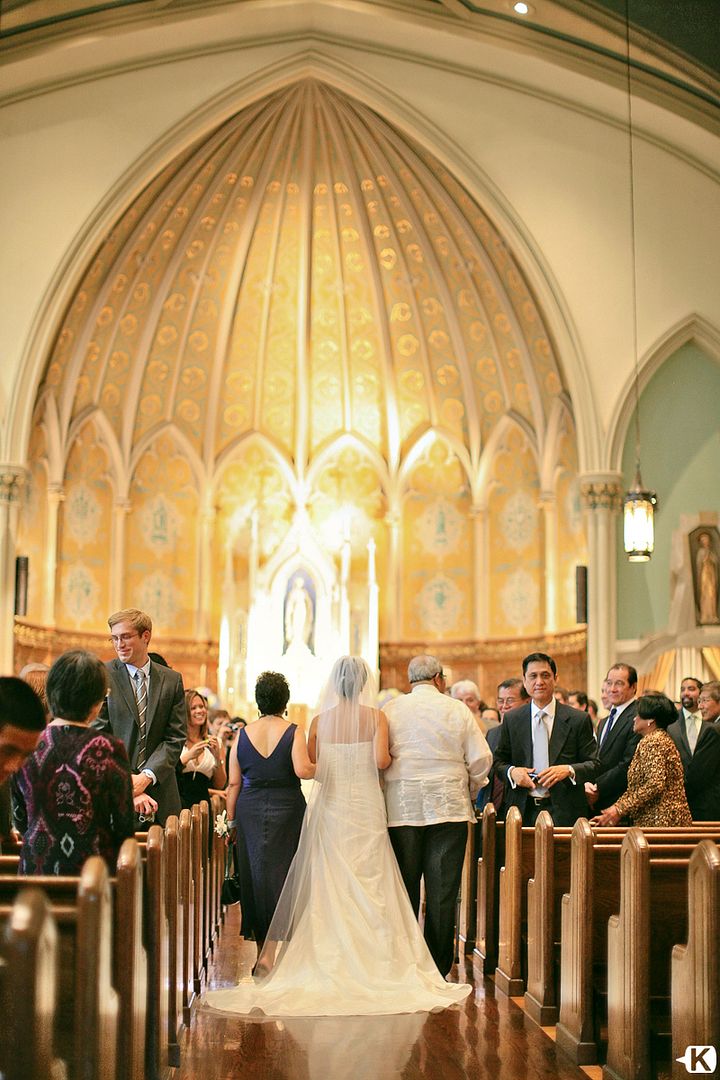 I would post more from the ceremony... except that I have so much to get to as far as KJ+Leah shots go, so I'm being good. But I couldn't pass up this golden happiness of a moment :D


Oh. And I also have to brag about this family formal shot. Probably one of the biggest I've ever done. I like it, I like it a lot :D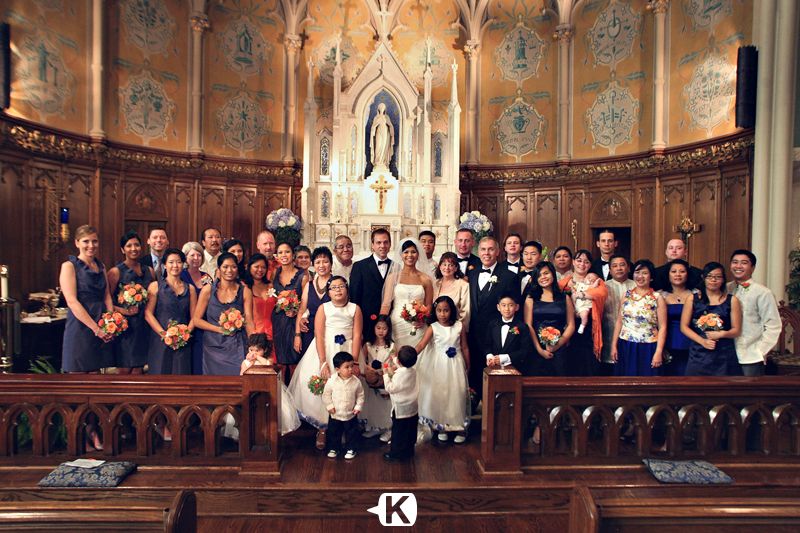 Alright, so, after ze whole wedding part of the day, we got to go around the DC Convention Center to take pictures.
VERY.
MUCH.
FUN.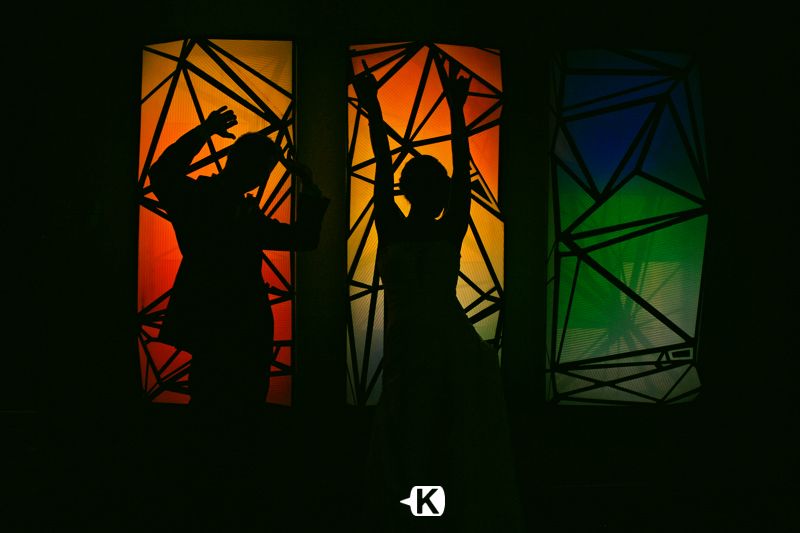 Really, it was brilliant.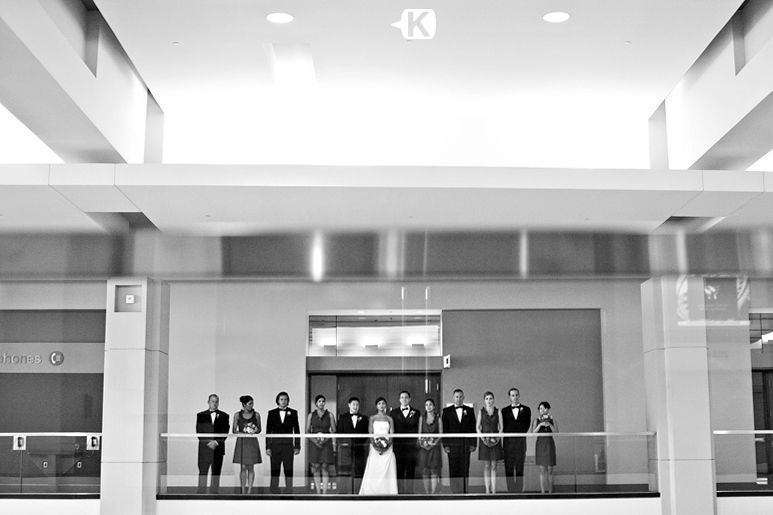 And all these huge, empty staircases? They wailed to be used in pictures. And NO one can resist wailing carpet.


"Put'chyour HANDS up, playin' my song...noddin my head like YAH."
Someone needed to bring that song some love in 2010. Why not me?


Now for some more couple specifics.
KJ and Leah.
I hope you got to soak this day in.


It was incredible.
I love getting to see how detailed you are with each other.

Kevin, the little things Leah loves about you:
How you proposed a day before her birthday so she could be engaged before she was 30,
how you sent her this video before she went on a 3-week-trip,
how you stood straighter and prouder as we walked the halls of the convention center with her next to you,
how you play with her fingers,
how you didn't want to let her know about the cake so she wouldn't be stressed.


Absolutely adorable.
All of it.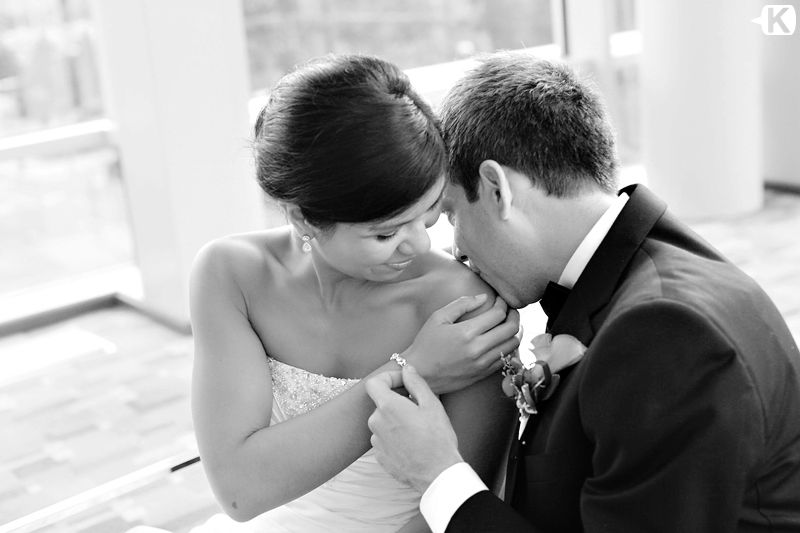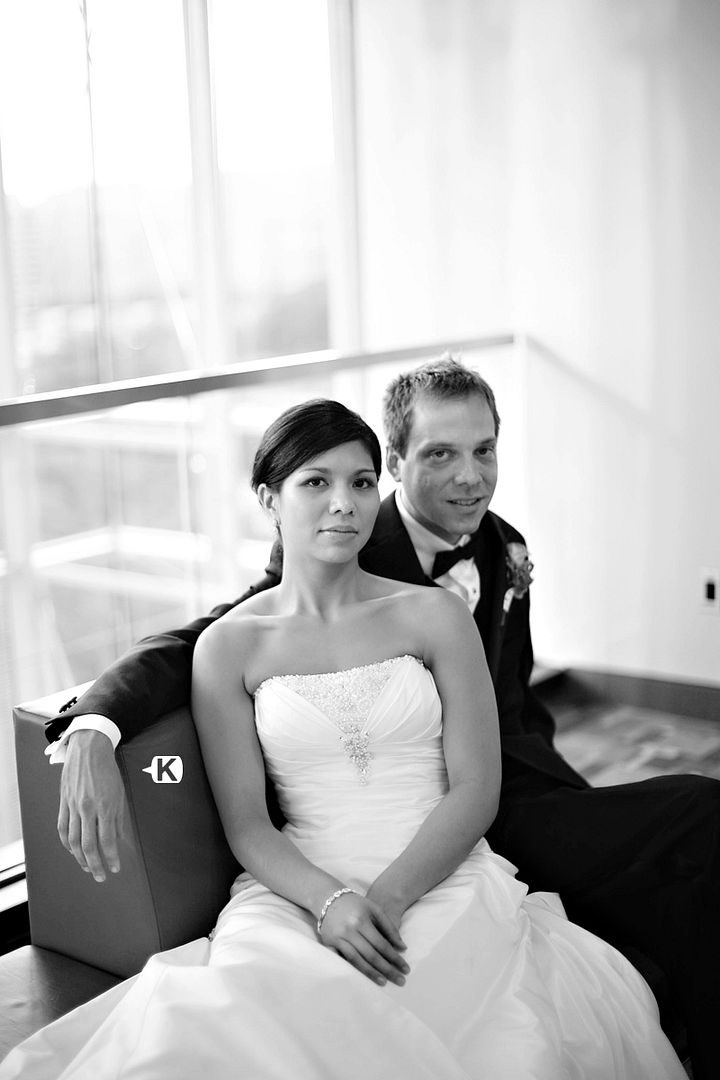 And Leah, what you do to him:
you make light-up and laugh at things only you two know,
you are a little hurricane of heart, joy and personality,
you take the time to write hand-written notes, to affirm him, to enjoy his company.
He's really very special with you - it's so obvious that you are his treasure.


It was just a highlight of my day getting to walk around with you both and see how you interact.


So many shots aren't poses at all, but just you loving each other.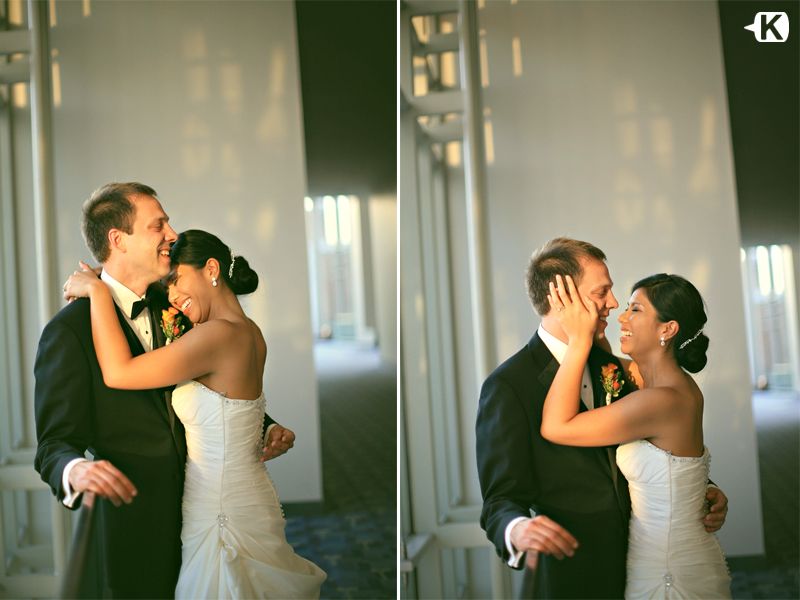 I can picture you both wrinkly + grey, but even more affectionate and happy together.
(ps. Can anyone spy the monument? Woop! Woop!)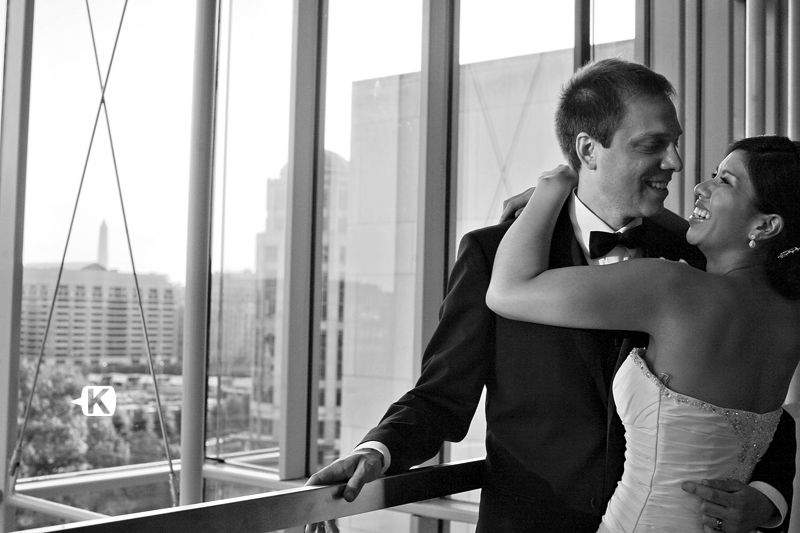 You are an incredible team with so much support surrounding you.


You are so full of life, whimsy and laughter.
I'm not trying to over-do this for the sake of a sweet blog post, but you two REALLY make me laugh!


And then you give me little butterflies, like the ones I get when I finish watching a YouTube montage about Noah + Allie from The Notebook or something.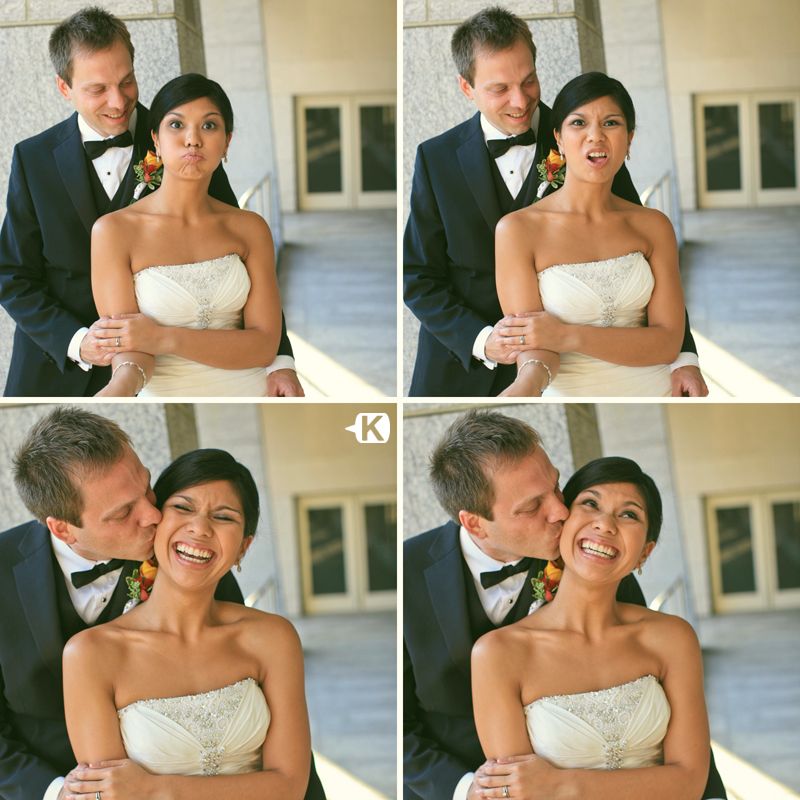 But your love and passion is real, not scripted. And you really are in love - so sweetly, deeply, wholly in love.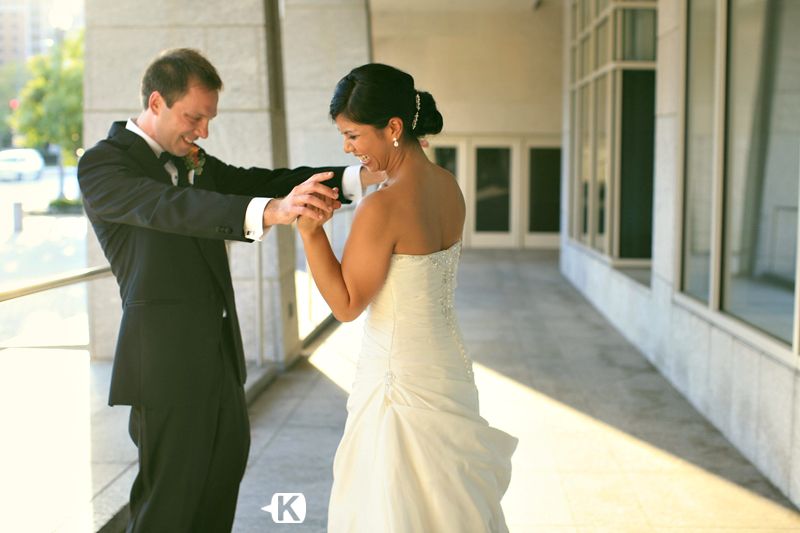 I love how you interlock fingers when you hold hands.
You honestly do get as close to each other as you possibly can.


Keep telling your secrets and funny stories and witty comments to each other.
Keep being each other's bestest friend.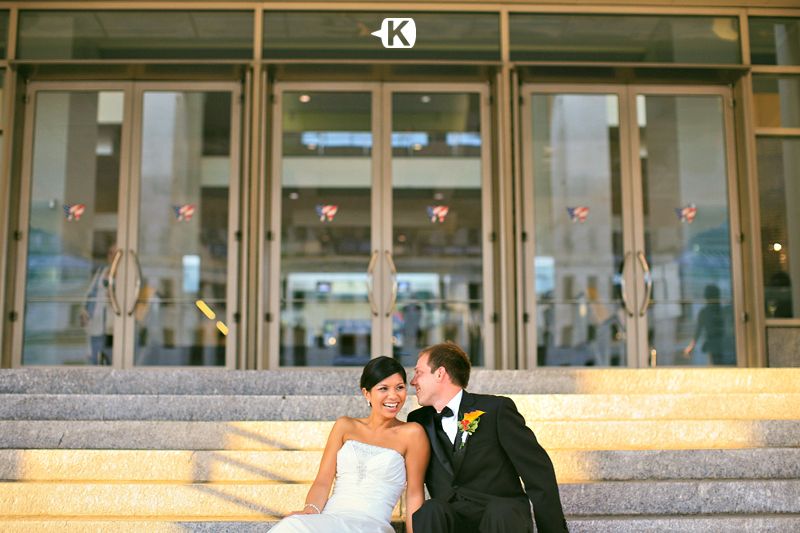 It was an honor to document your love!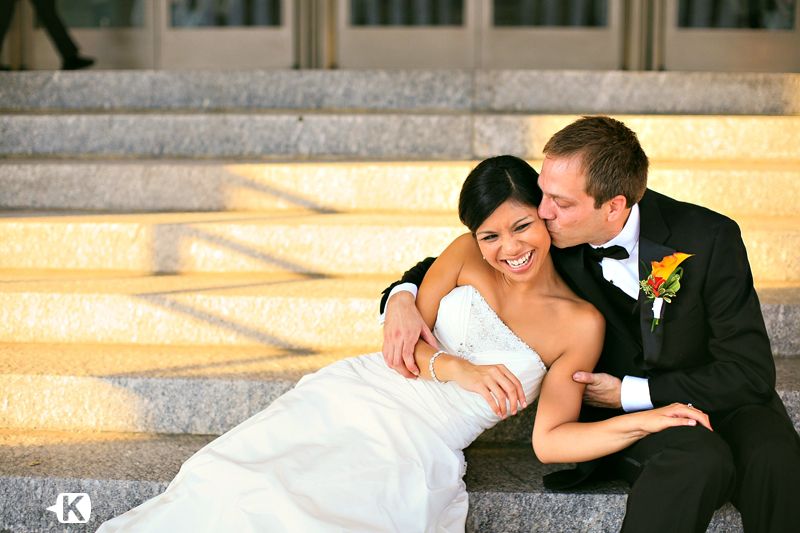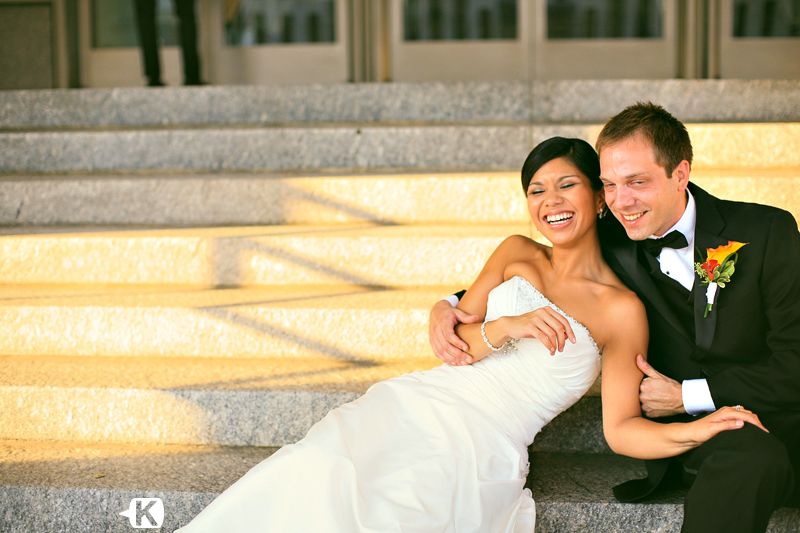 I wish you both the happiest of lives as you adventure together.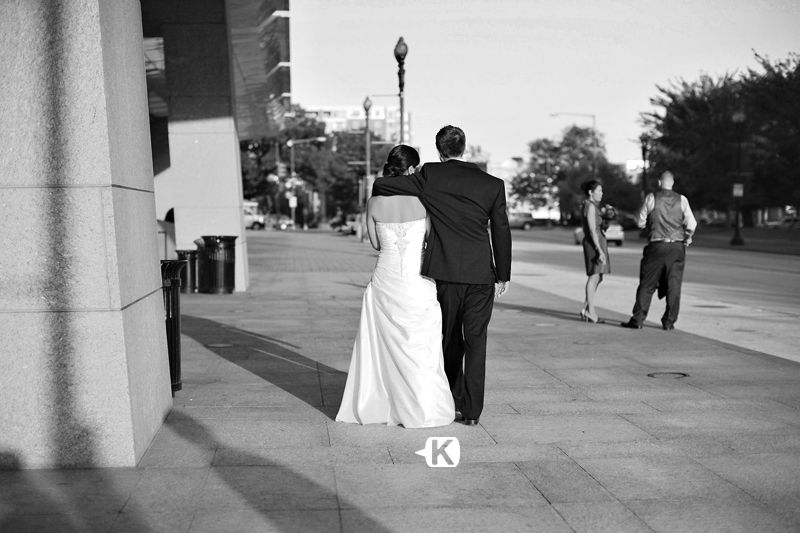 Congratulations!