and if you saw my Love
you'd love her too.
i love her.
the beatles | and i love her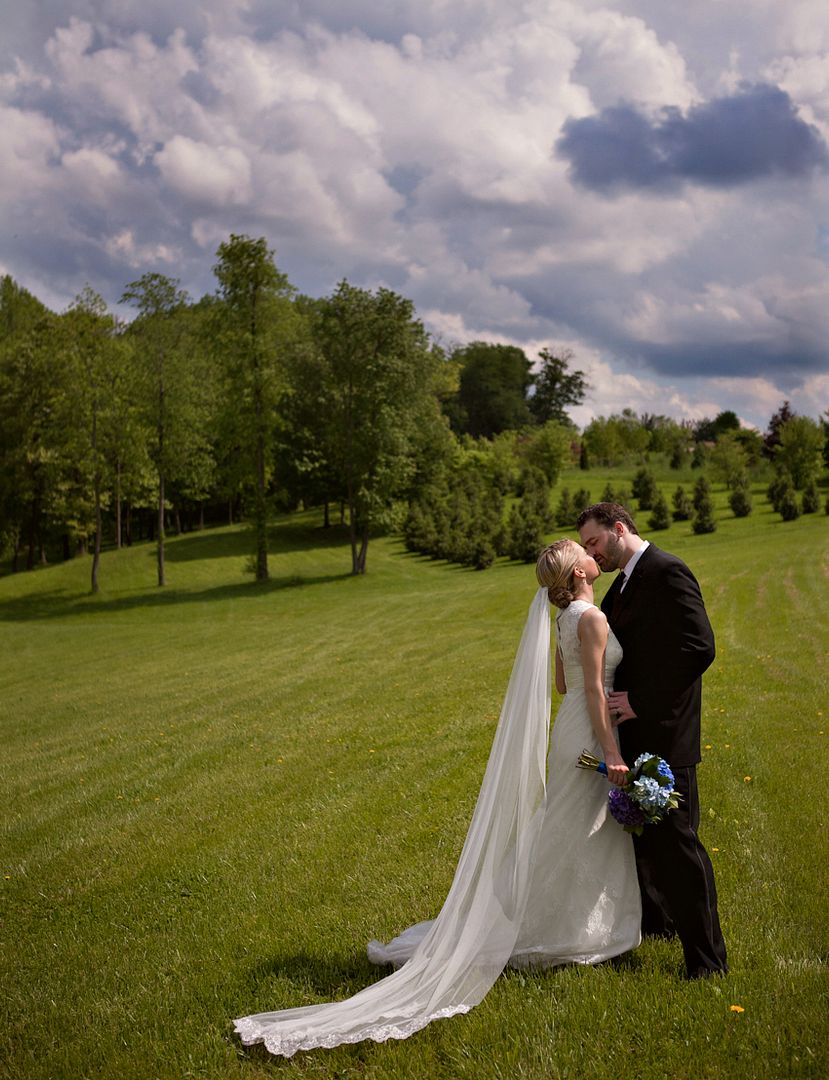 The weather forecast for May 15 was rainy, cloudy and scattered thunderstorms.
The weather forecast for May 13, 14 and 16 was also rainy, cloudy and thunder-y.
I know, because I was checking.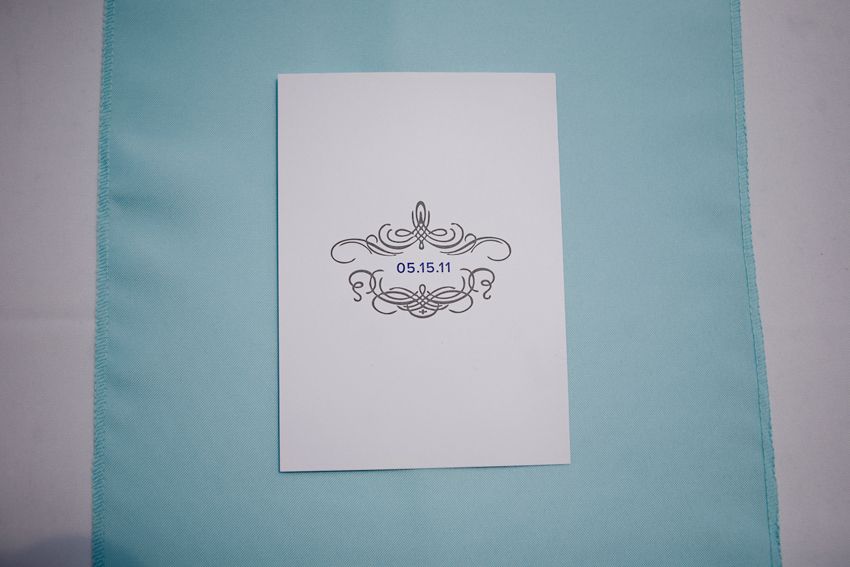 I knew Lauren's wedding was going to be at the lovely outdoor venue,
Shade Tree and Evergreen,
and we had been having some REALLY strong rain.
And the predicted forecast was no help.
It wasn't a cloud with a little sun in the corner.
No, it was a cloud with rain and lightning under it.
Please, Lord, help the rain wait.
At least for the ceremony.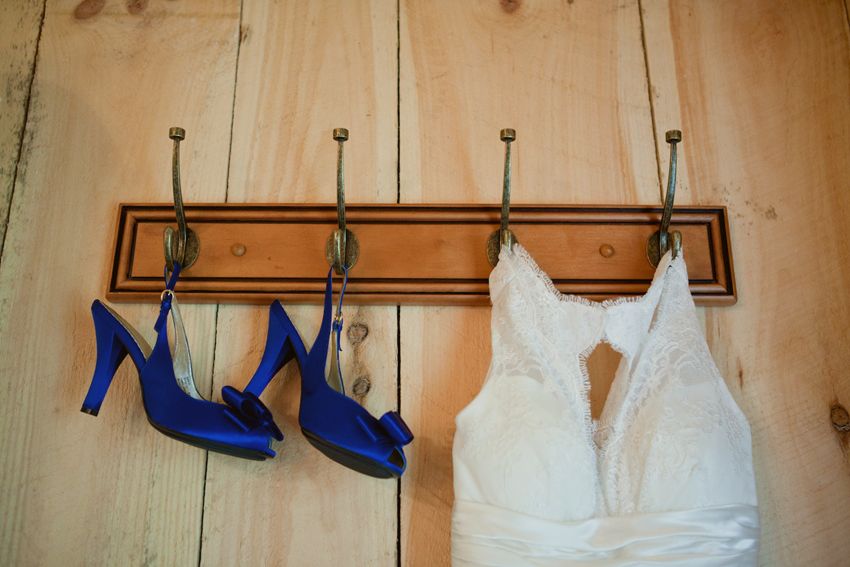 By the time I arrived at the wedding to see the bride-to-be
(and past brides Elise, Pami and Other Lauren!)
I had totally forgot about the weather.
I was having too much fun chatting with all the girls,
who are also great friends.


Who are also very tiny.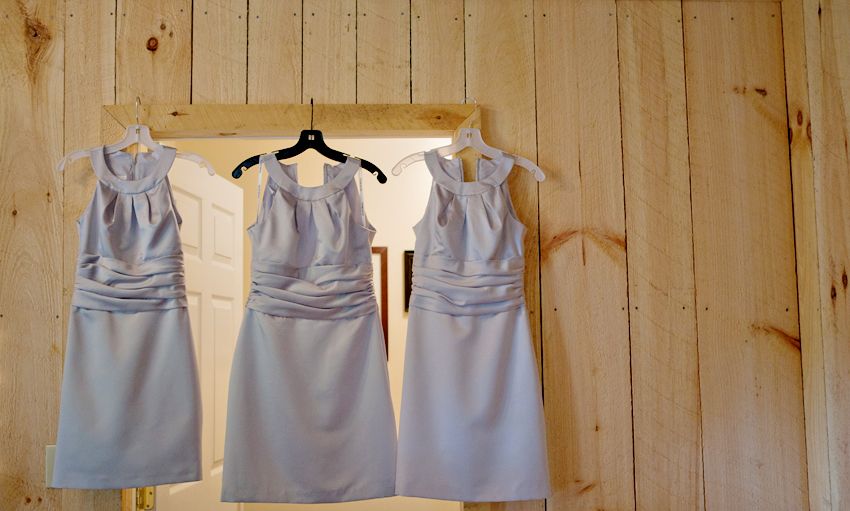 We laughed about Godspell music, Other-Lauren's clumsiness and Pami's excitement about mimosa's.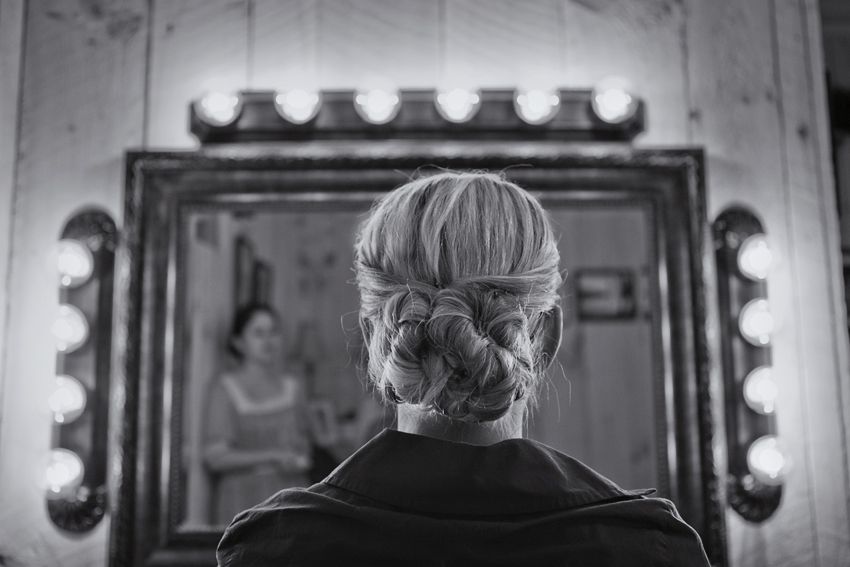 Everyone hugged and teared and squealed.


We all forgot about the weather.
Because we were just so happy.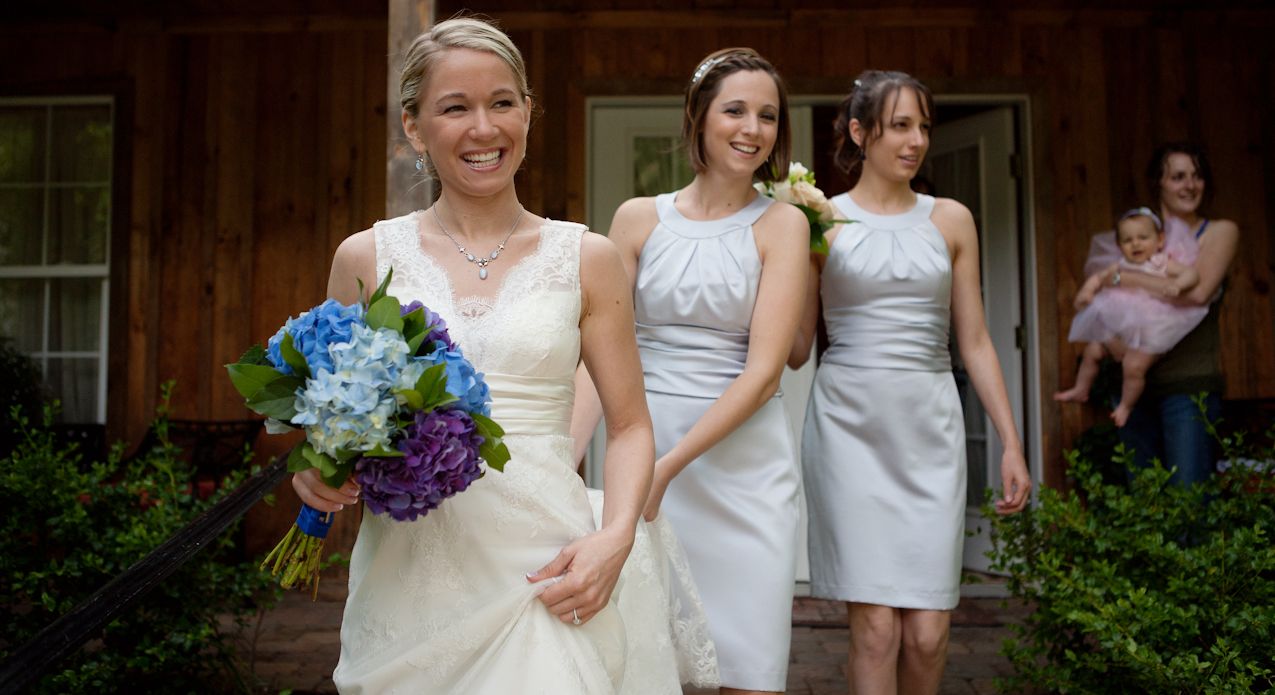 (ps. Lauren carried her grandfather's key on her flowers,
and wore her grandmother's jewelry.
I love details like that.
I also love that I definitely wrote "flowers" instead of "bouquet" because it's too hard to spell.)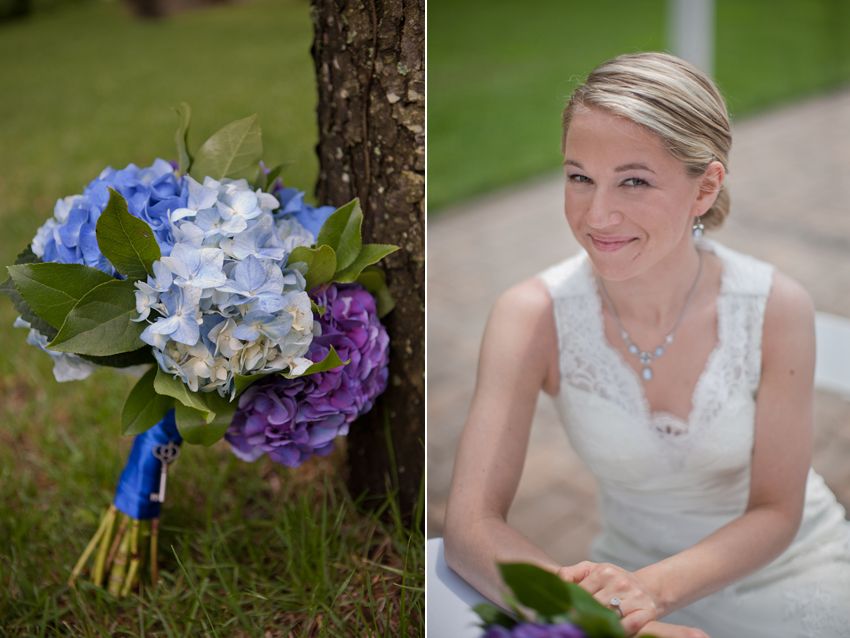 Lauren and her bestbestbest friends walked around with me in the cloudy humidity,
genuinely enjoying the day with Lauren.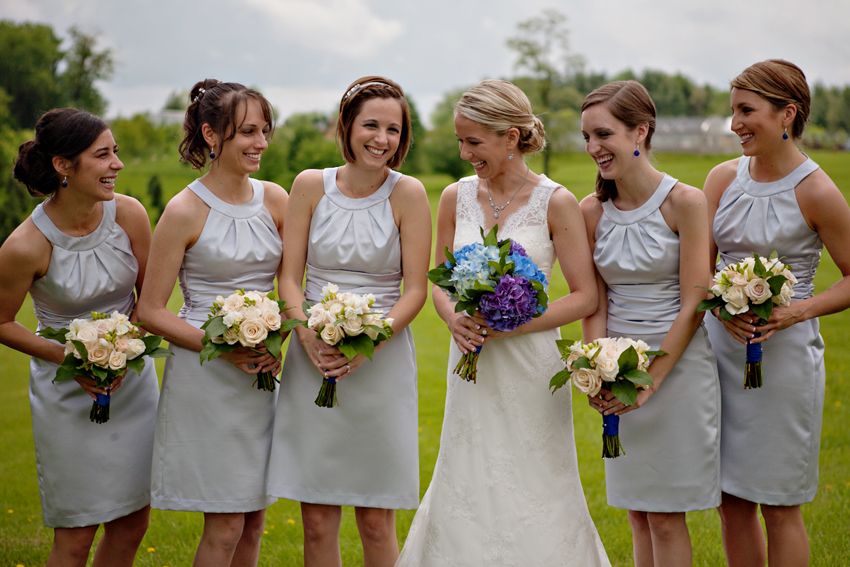 And while I've always thought Lauren was beautiful,
she - as most brides are - was especially radiant on this day.
She was classic, elegant and oh-so-herself.
Stunning.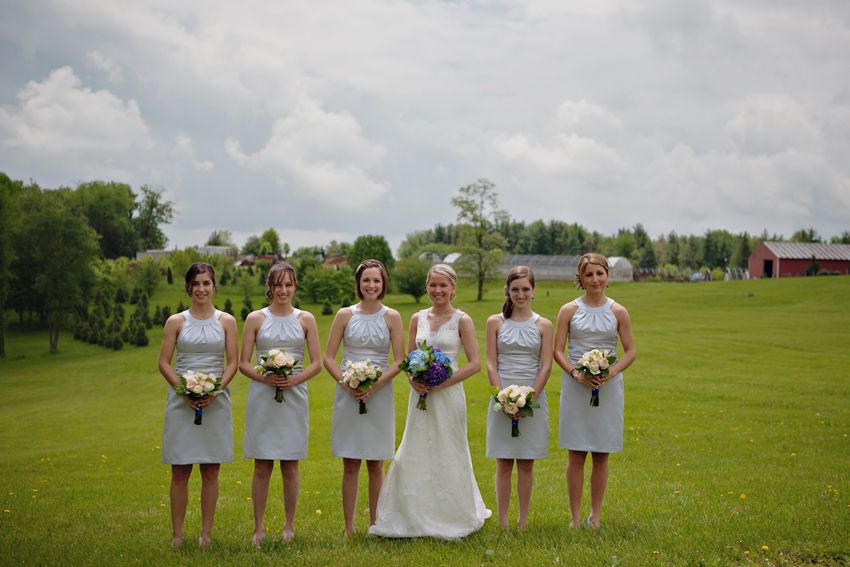 In their engagement shoot post,
I mentioned how Bride Lauren is best friends with Other Lauren.
Other Lauren is married to Paul.
Paul is Groom Ron's best friend.
So the married couple were their besties maid of honor and best man.
PHEW.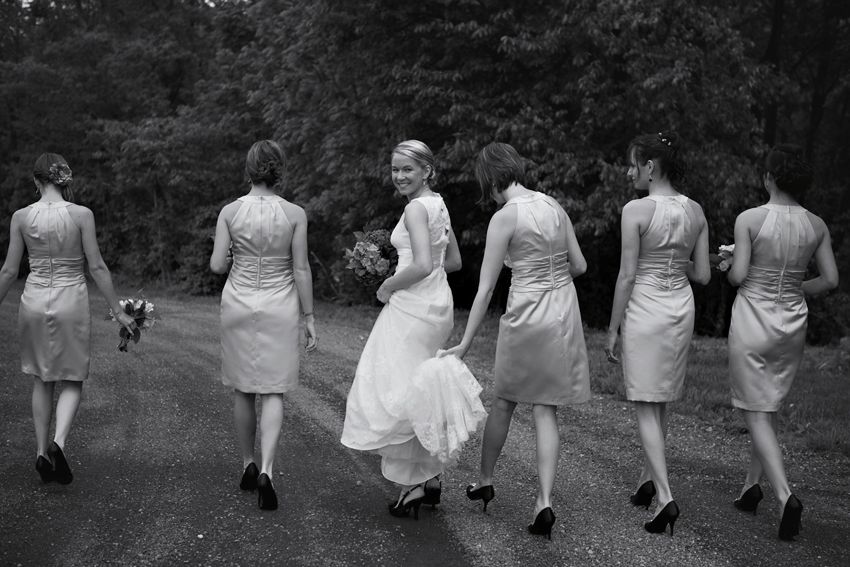 All day long I found it especially sweet how excited Other Lauren was for her friend.
It was almost like she was getting married herself!
Such a sweet friendship.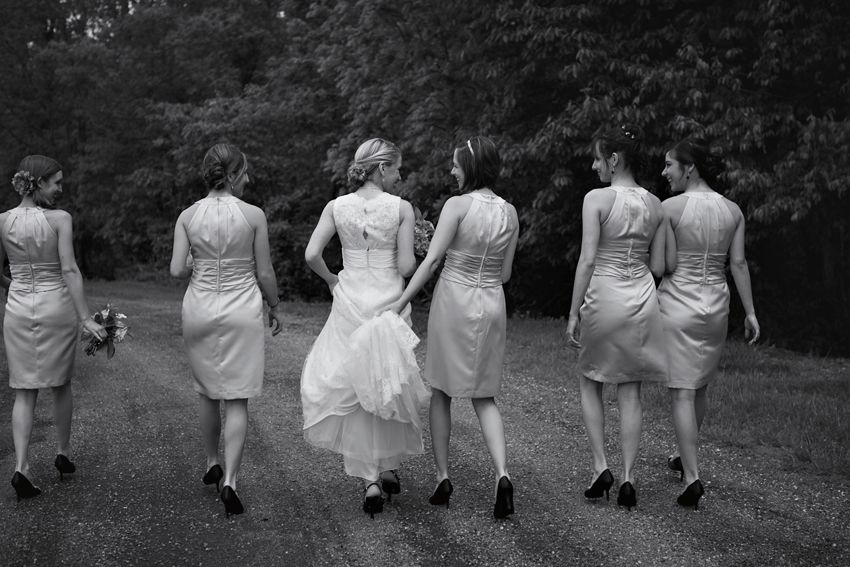 I also have to give a big shout-out to the girls for their details!
Y'all are styyyyylin!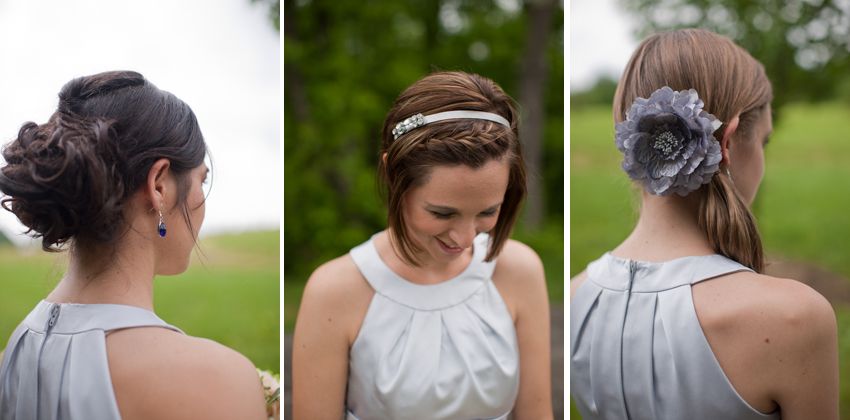 I just had to take a few more of the bride.
She was too camera-tasty not to ;)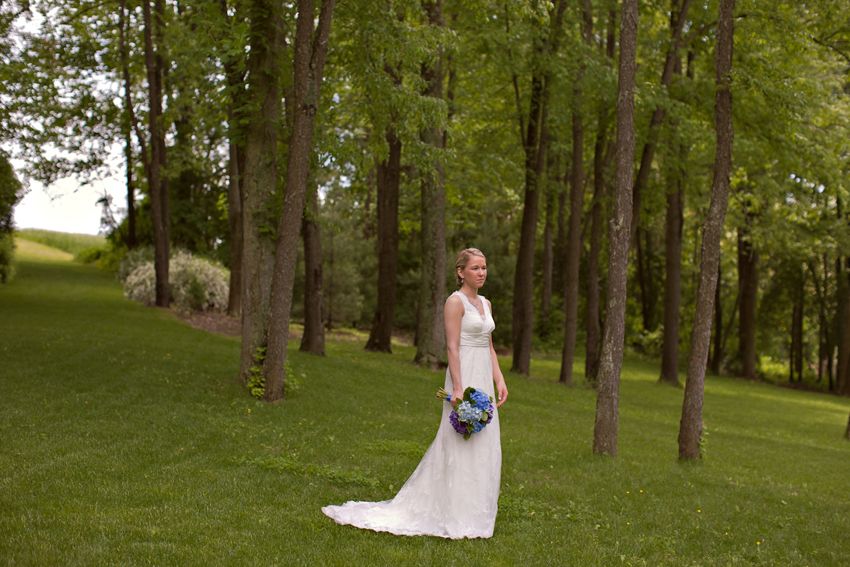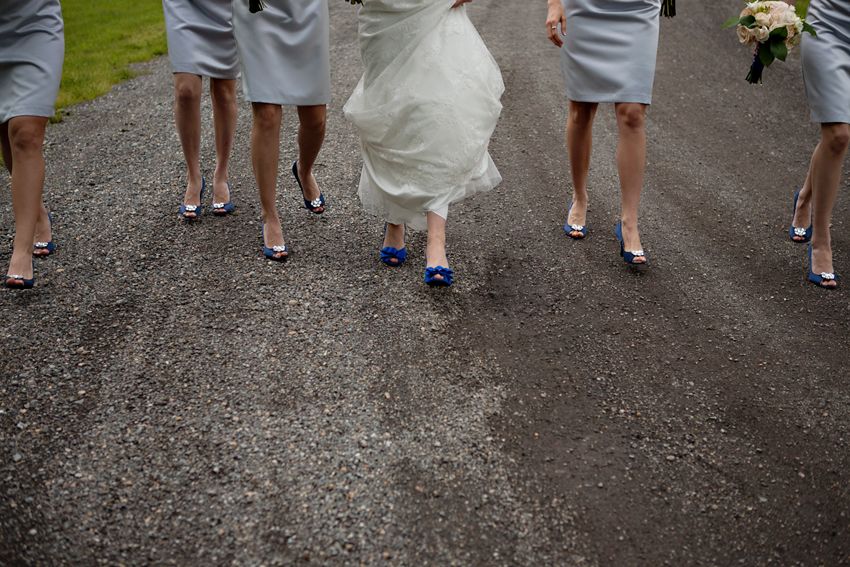 Then wedding-witching-hour was upon us.
You know that restless chunk of time?
Pictures are done,
everything is ready,
guests are arriving,
and you just have to waaaaaaait.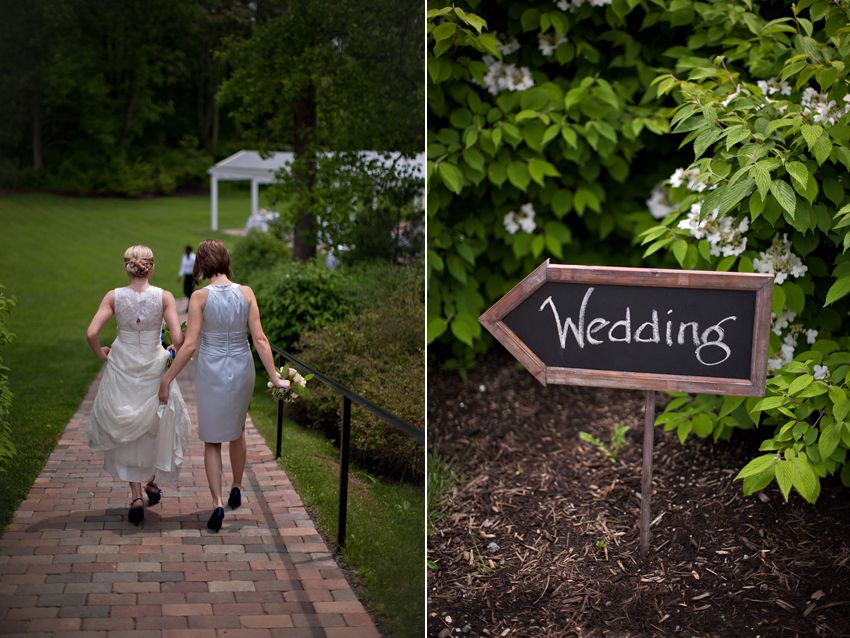 And waaaaaaaaaait.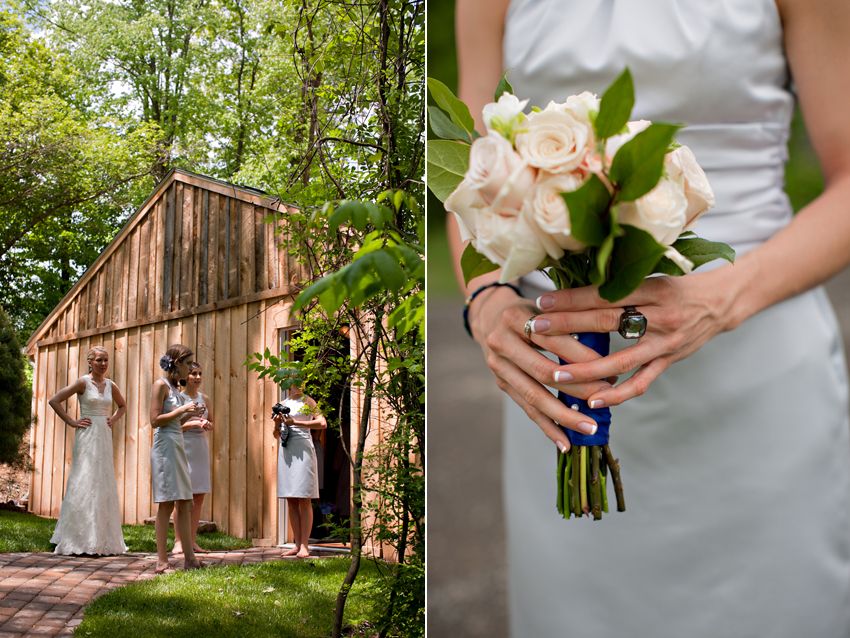 Aaaaaand wait.
(ps. This is Groom Ron with his best man, Paul,
Other Laurens husband.
You following this?
Phew.)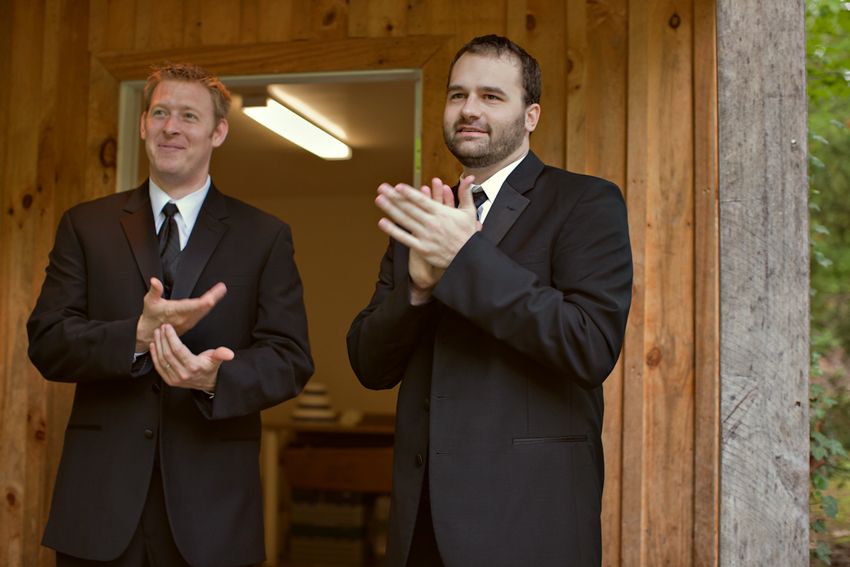 I think that period of time is the longest part of the wedding day for me, too.
But good things in life are worth the wait ;)


And eventually ceremony time always comes.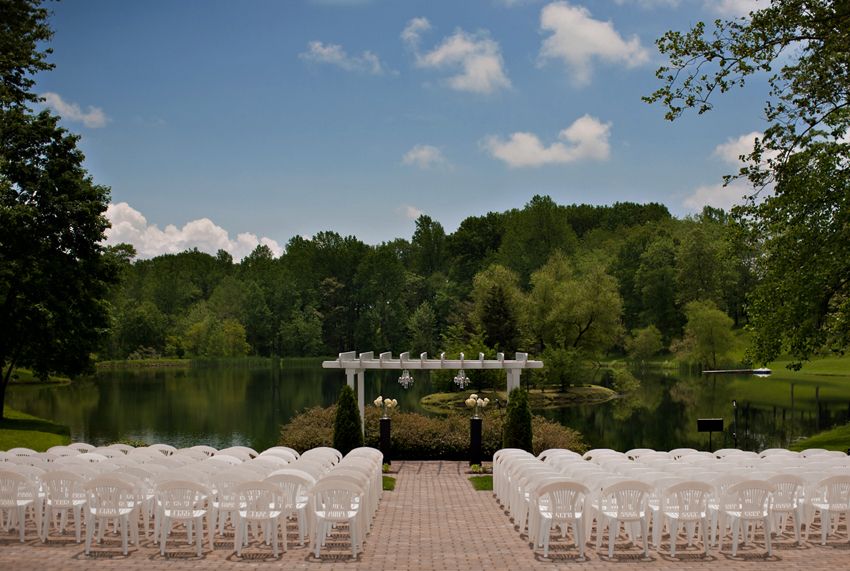 In the meantime, I got to take lots more detail pictures.
Lauren and Ron had some EXCEPTIONAL details.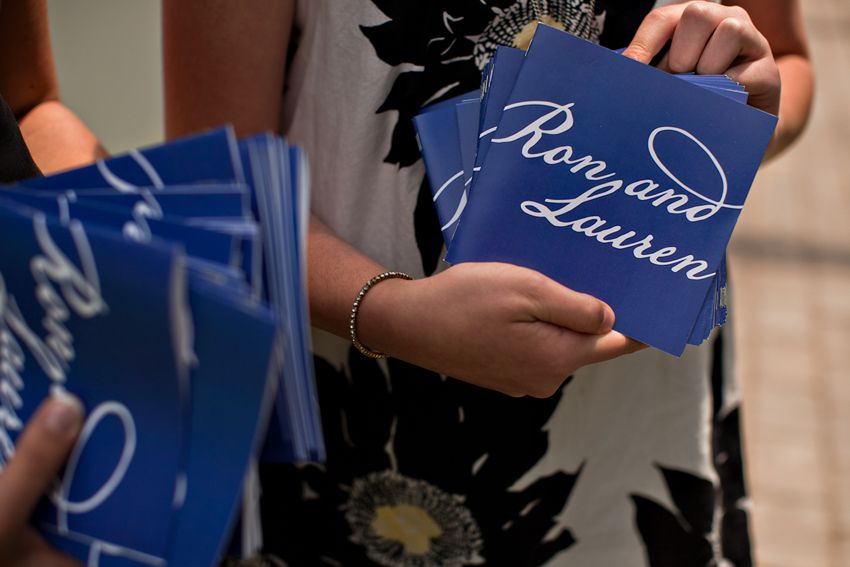 (I'm going to eat those baby's with a spoon.)


Classy, classy, classy.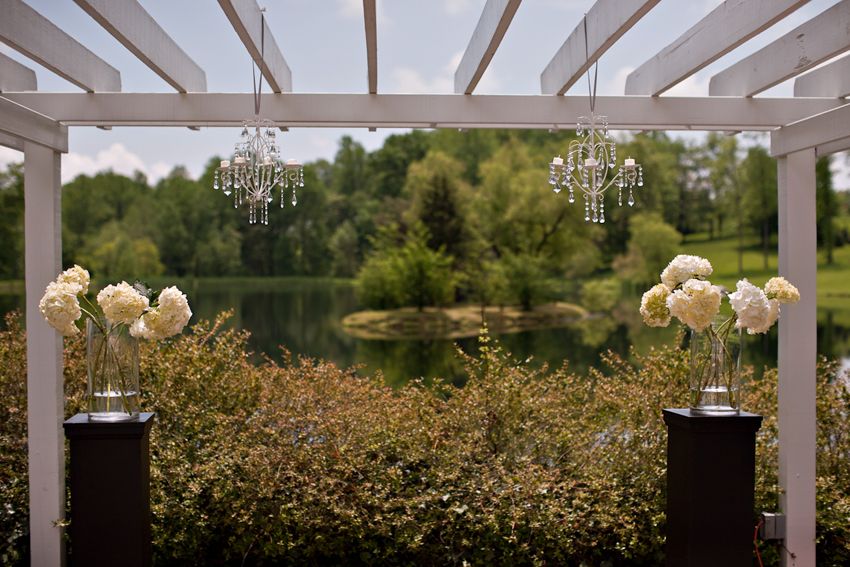 BOOM!
It's gametime!
BOOM!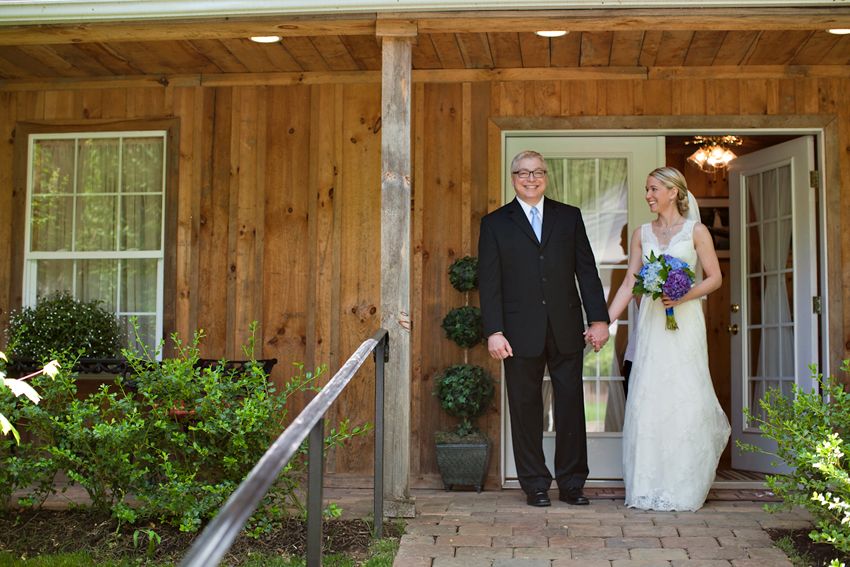 I didn't even realize it until this very moment,
as the music built
(so important to have a good song for your entrance, brides.
Makes a world of difference.)
Ron quivered on the brink of tears,
and Lauren was escorted by her dad,
that the weather was PERfect.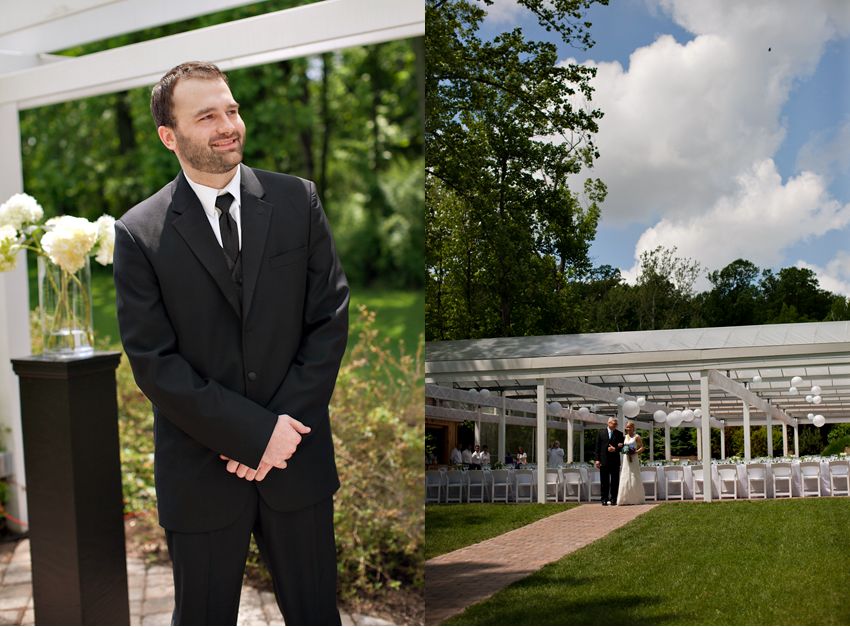 I was ready for some Wizard of Oz storm weather, folks.


And we ended up with Paradise Falls Silk Happiness from Dreams weather.


I got chills, even in the sunny warmth.
What an almost sickeningly perfect wedding.


And what a happy, happy, happy bride.
And blessed, blessed, blessed groom ;)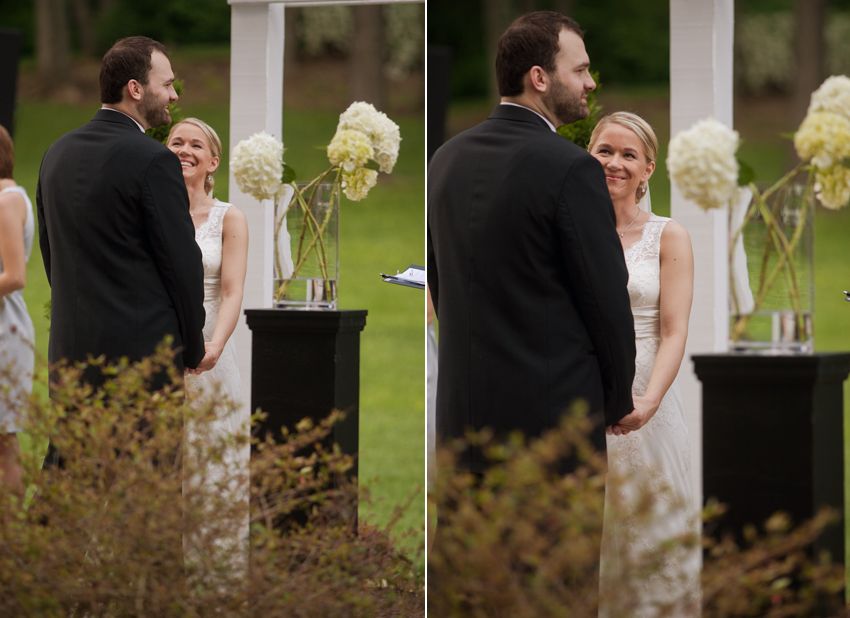 Though I don't think I'd do it myself,
I have such incredible respect for couples who save their first kiss until they are married.
It's a very honor-filled moment to be able to take that picture.
Their very first.
Ever.
Wow.


Um, hello.
This might be my favorite from the day.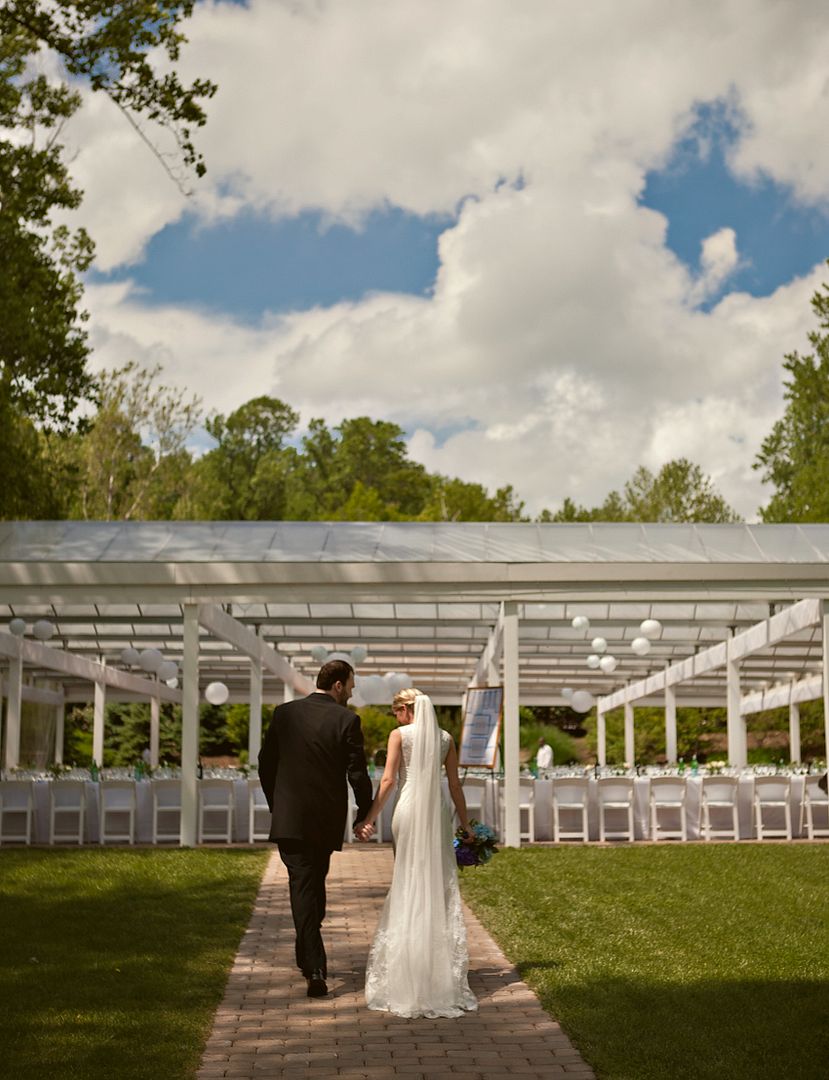 Awwwwwww. They lub each other vury vury much.


Mmmmm,
keeeesing eees niiise.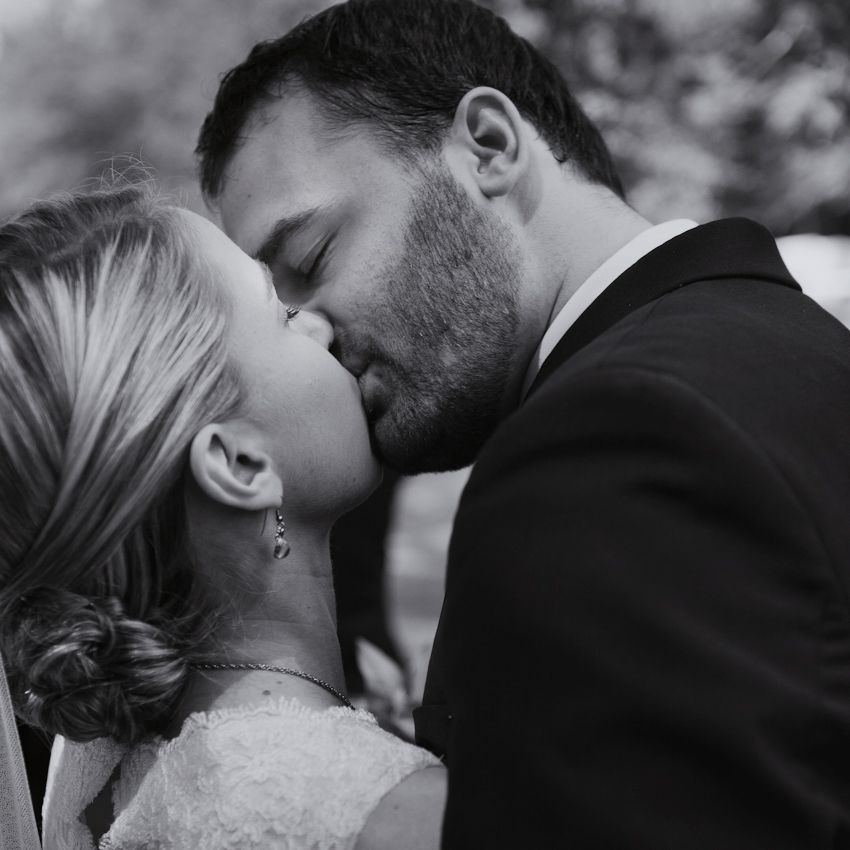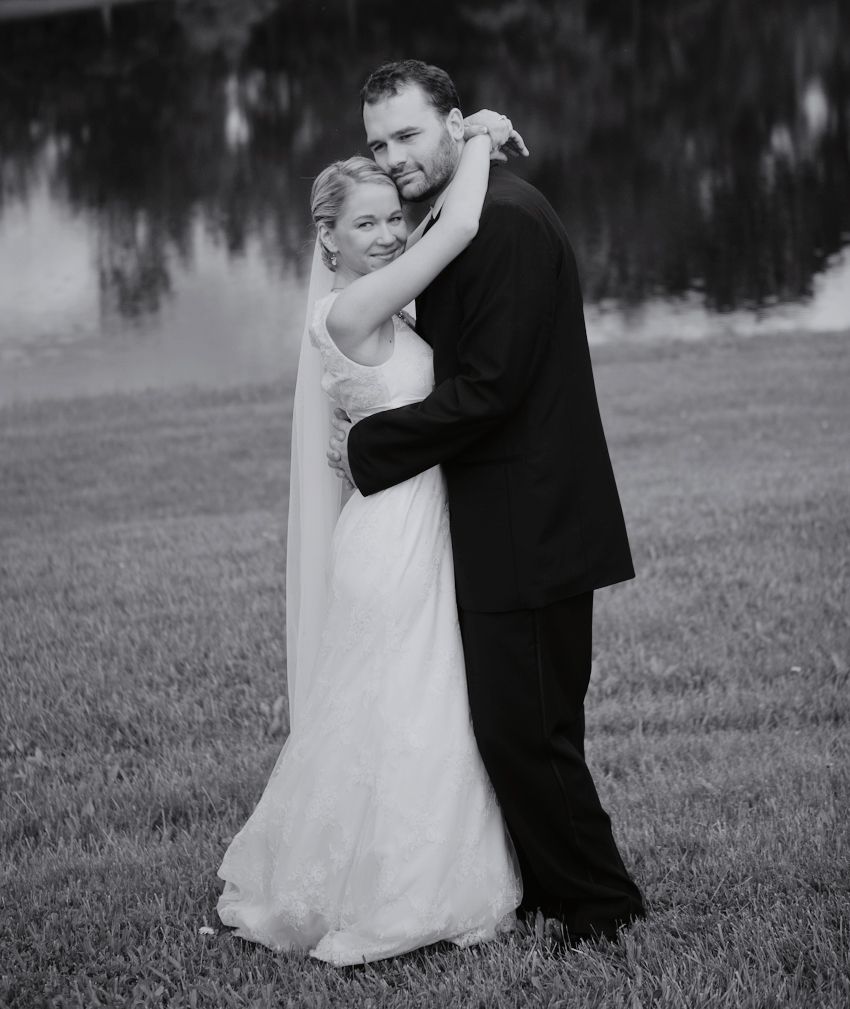 Lauren ans I were in an little group of girls from church who met monthly,
and I remember the first time she brought up Ron to us.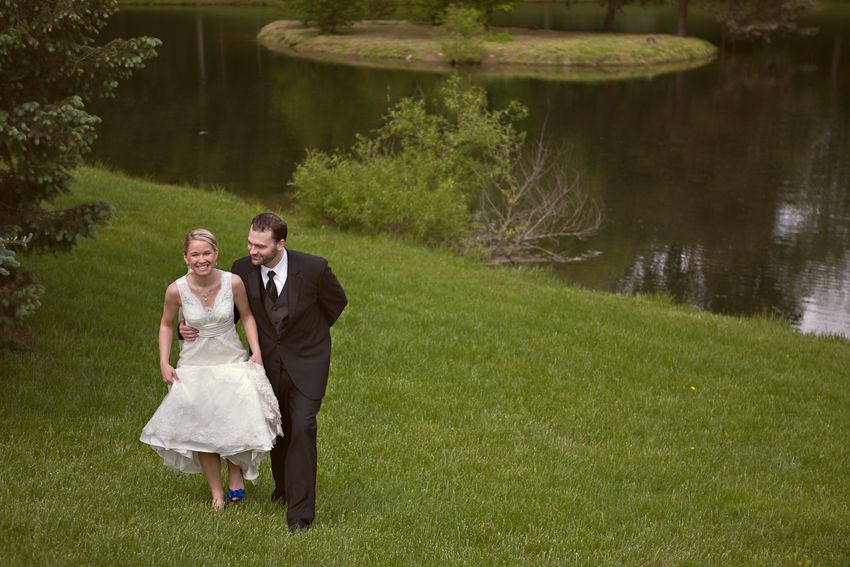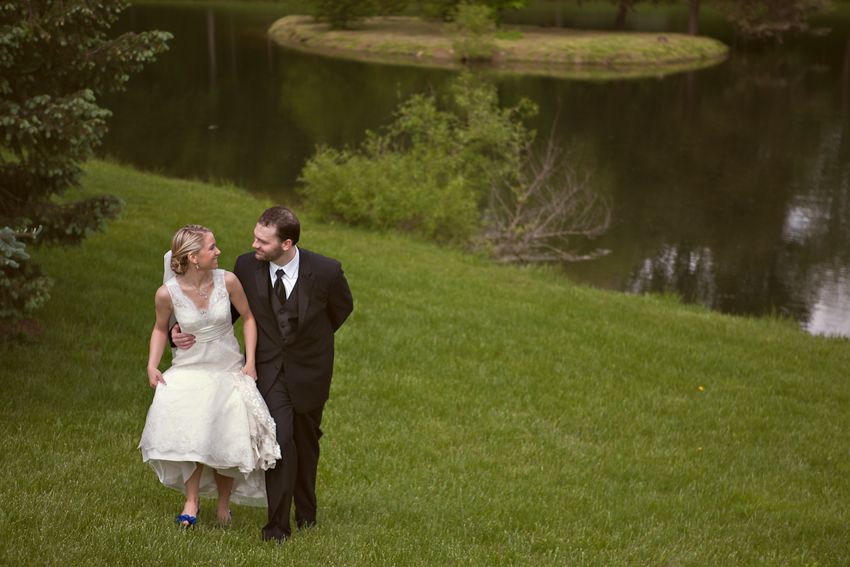 We sat at Starbucks and this usually very poised, demure woman
talked about Ron like a carefree, bubbly little girl.
I remember being like "Huuuuh..." ;)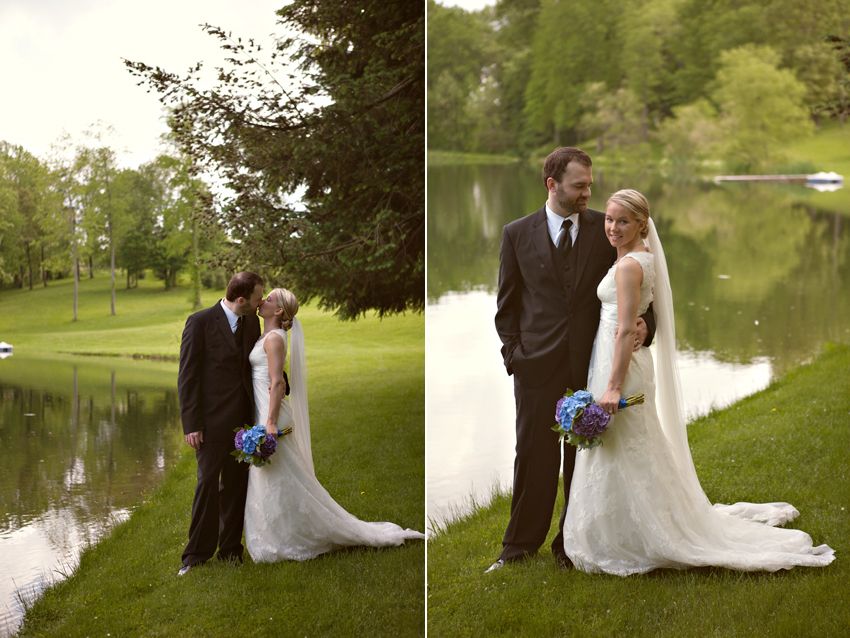 At that time Ron had only begun to change her life,
and to turn it upside down with his kindness, care and heart.
But, oh, how fun it was.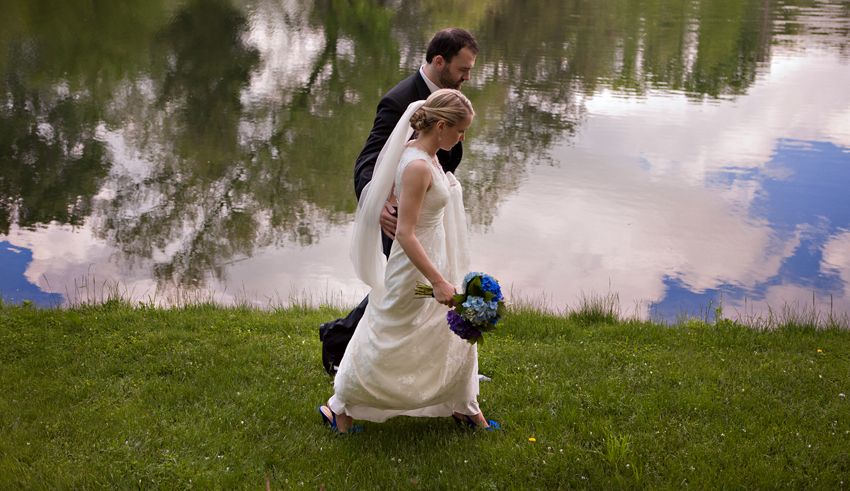 Lauren later told me how her mom would rave about Lauren's dad.
"He is such a kind man."
And her mother gave her some wise mom-advice
"Marry someone who is kind to you."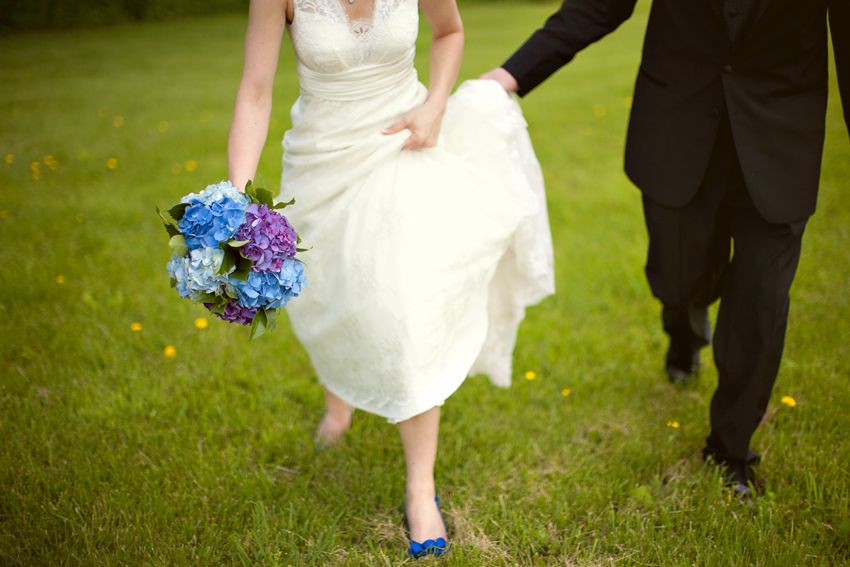 Before I had even heard that story,
I would have described Ron as kind.
Though I only had heard and seen bits of him,
he just seemed so nice.
Unassuming, humble, sweet.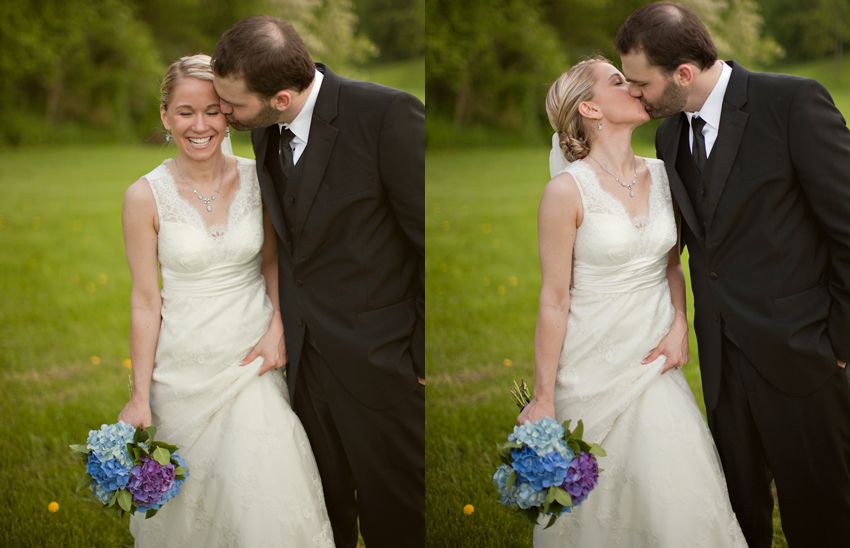 No wonder Lauren fell wildly in love with him.


This Nicholas Sparks quote from The Guardian reminds me of them:
"Oh, he'll never let you down.
That boy's got a heart the size of Kentucky, and he loves you.
That's important.
Take it from someone who knows."


"God forbid, anything ever happened to me,
I don't think he'll be able to go on.
And that guy would risk his life for mine in a heartbeat."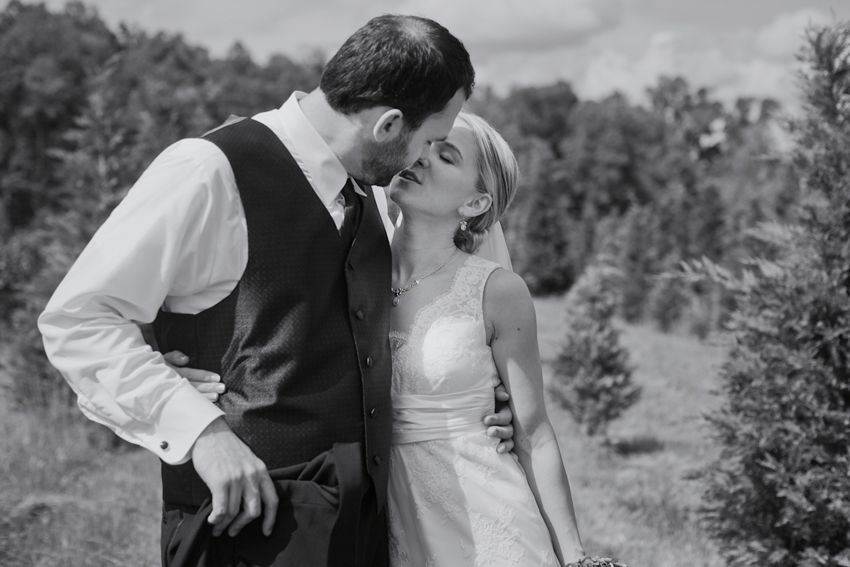 In a world of entertainment,
pomp,
extravegance
and selfishness,
I couldn't help but be so moved by Ron and Lauren's simple, deep love.


They give to each other freely,
the love each other truly
and they have waited for each other patiently.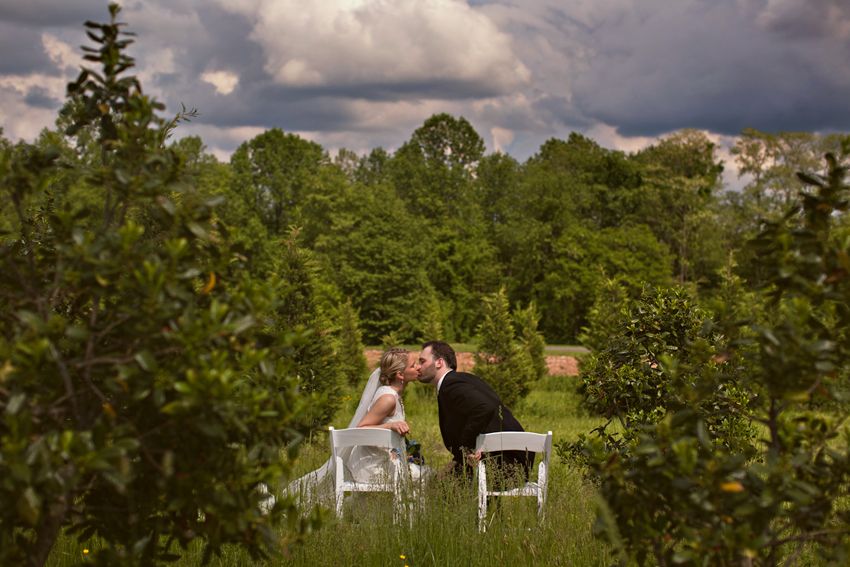 I could have spent much more time shooting them,
but with the impending storm clouds, we had to scoot.
After all we went from this: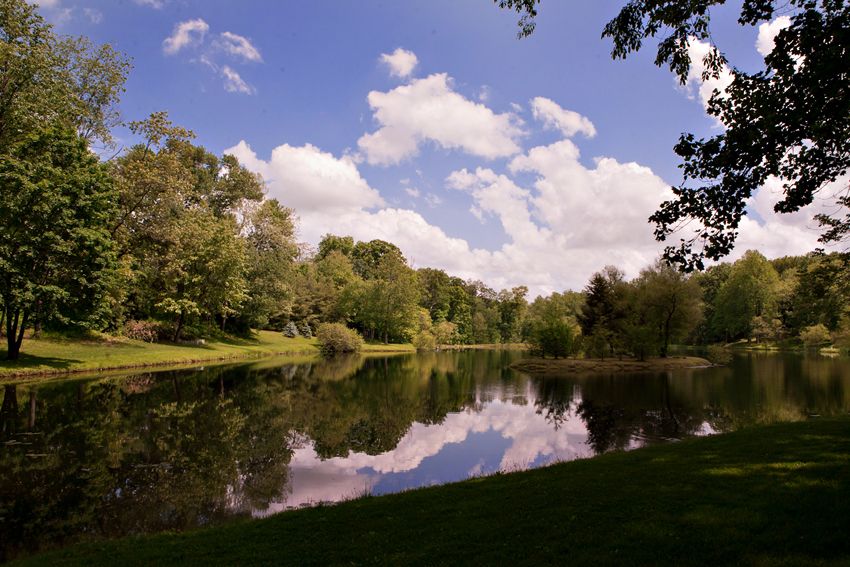 To this:


in a matter of minutes ;)

But it was okay, because guests were ready,
decor was perfect
and it was time to par-tay!
(under the pavilion-covering, of course.
Because it was pouring.)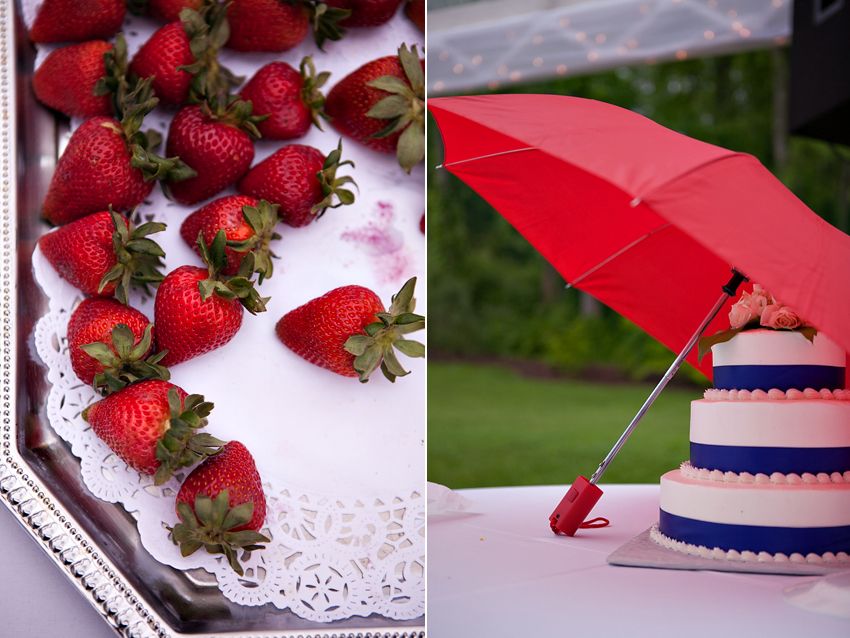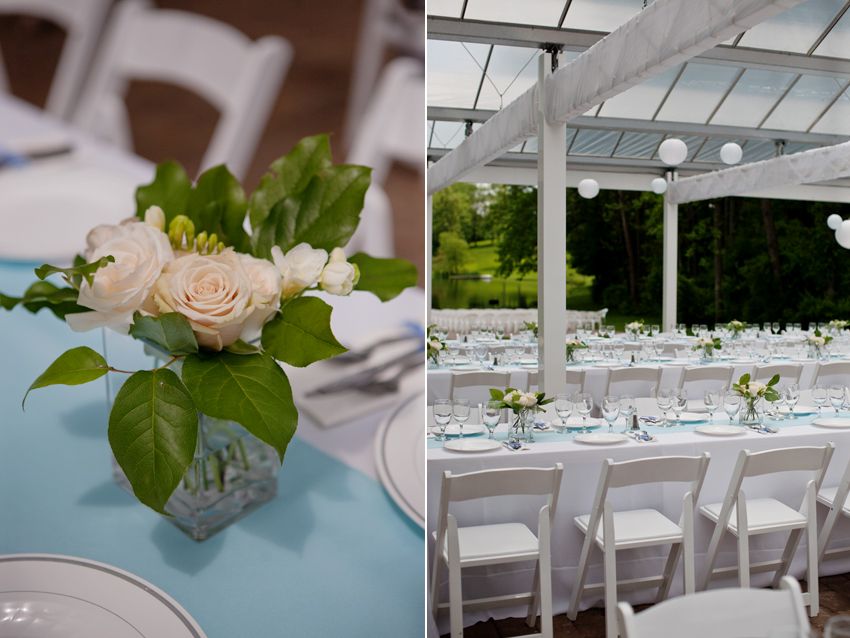 I don't even need to caption these.
They just speak for themselves.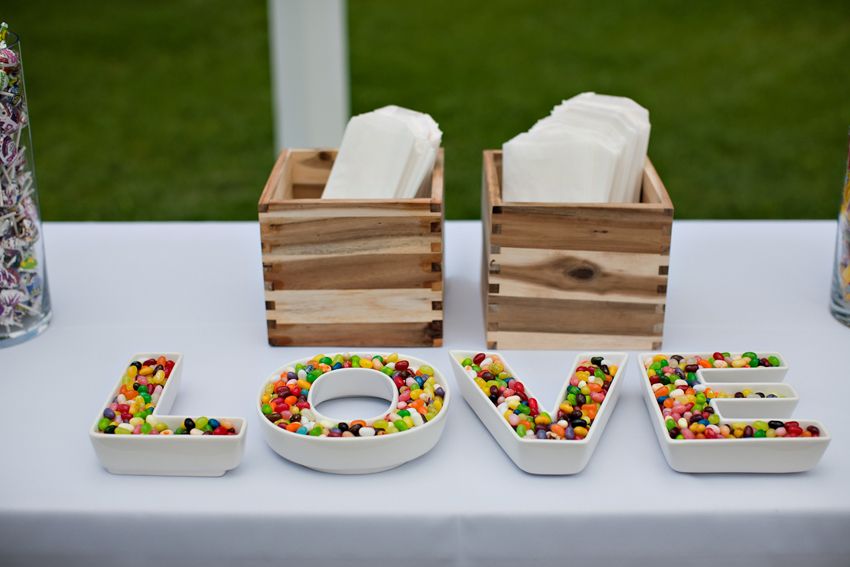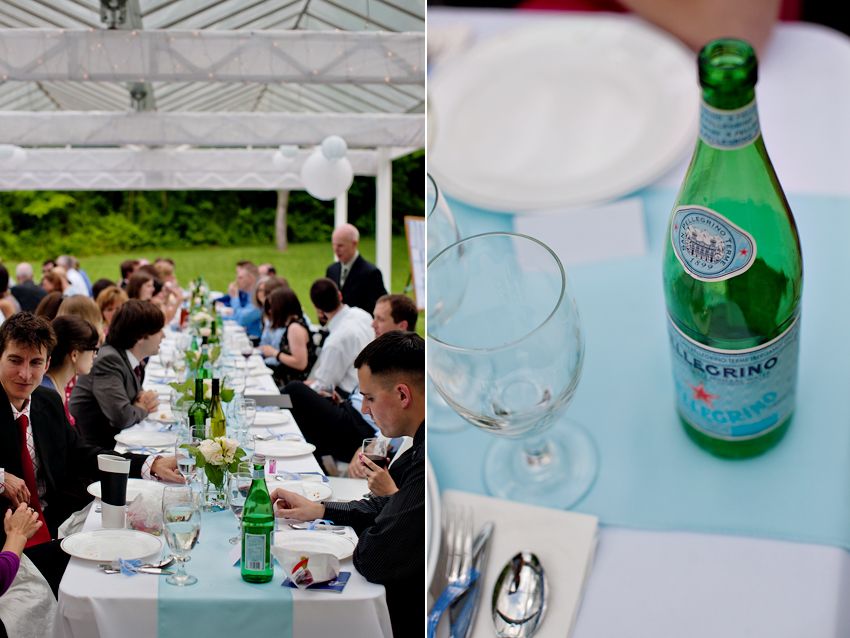 (So symbolic.
They met at a wine-tasting.
Loooove.)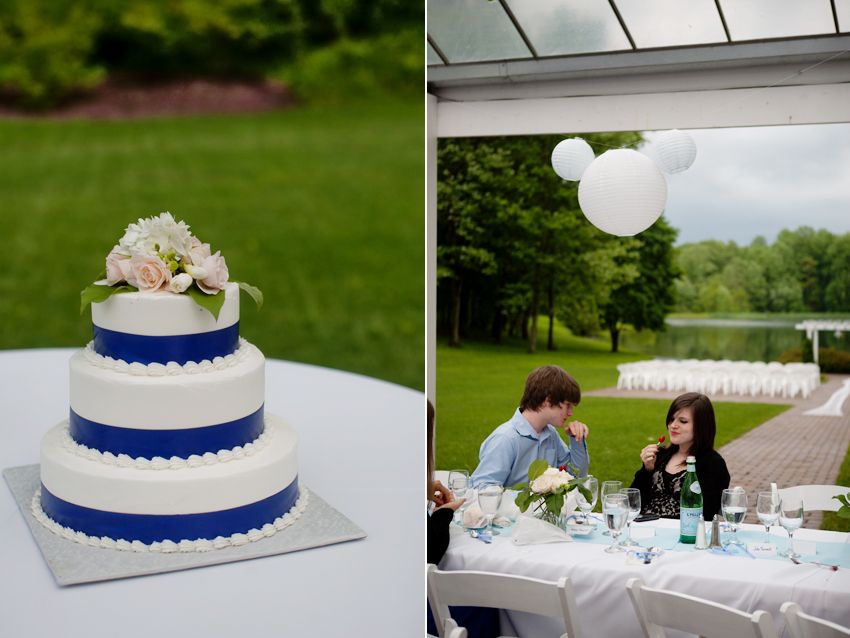 As the rained poured and poured...


...and poured
(just like the little cloudy forecast said)...


There was a major celebration going on under the safety of the old greenhouse!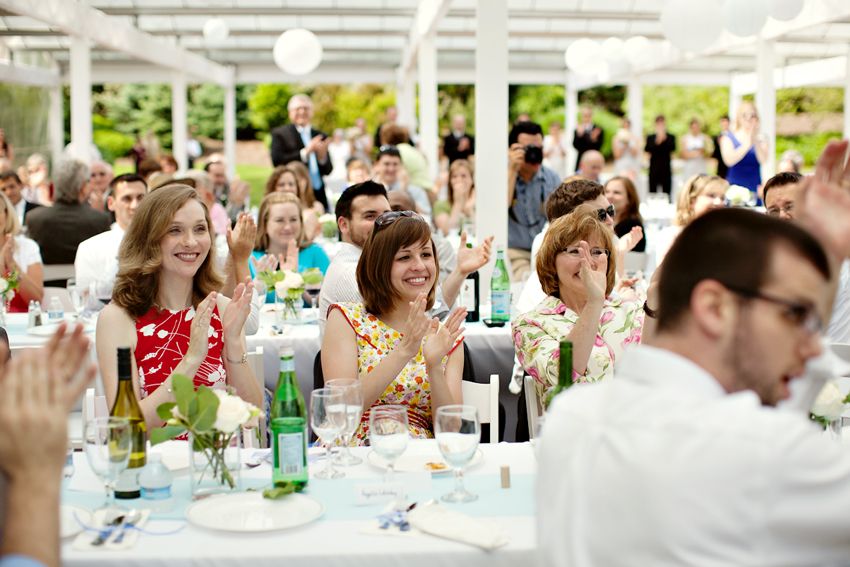 It was wonderfully joyful.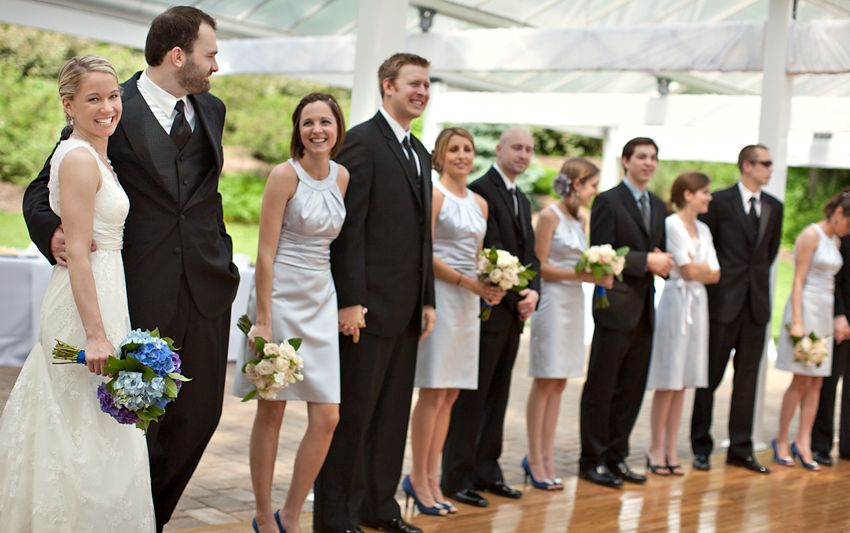 I love these two shots of the best friends.
What an awesome story they have!
I love the work of God's hands and the stories from God's mind.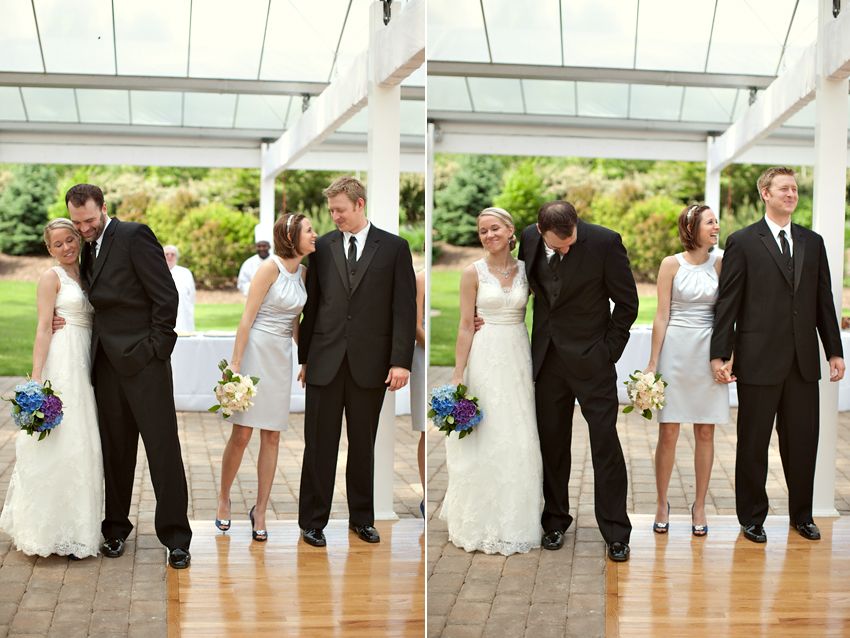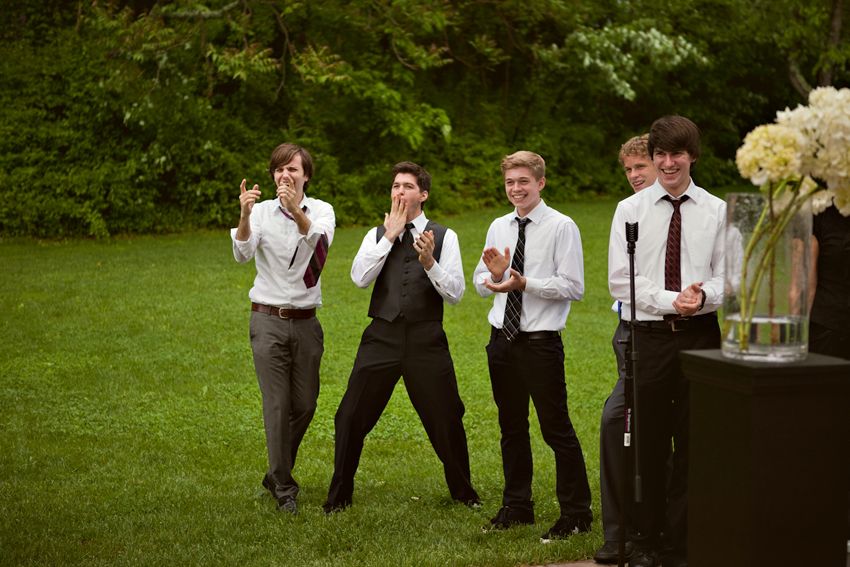 Seriously,
Other Lauren was just the sweetest maid-of-honor of life.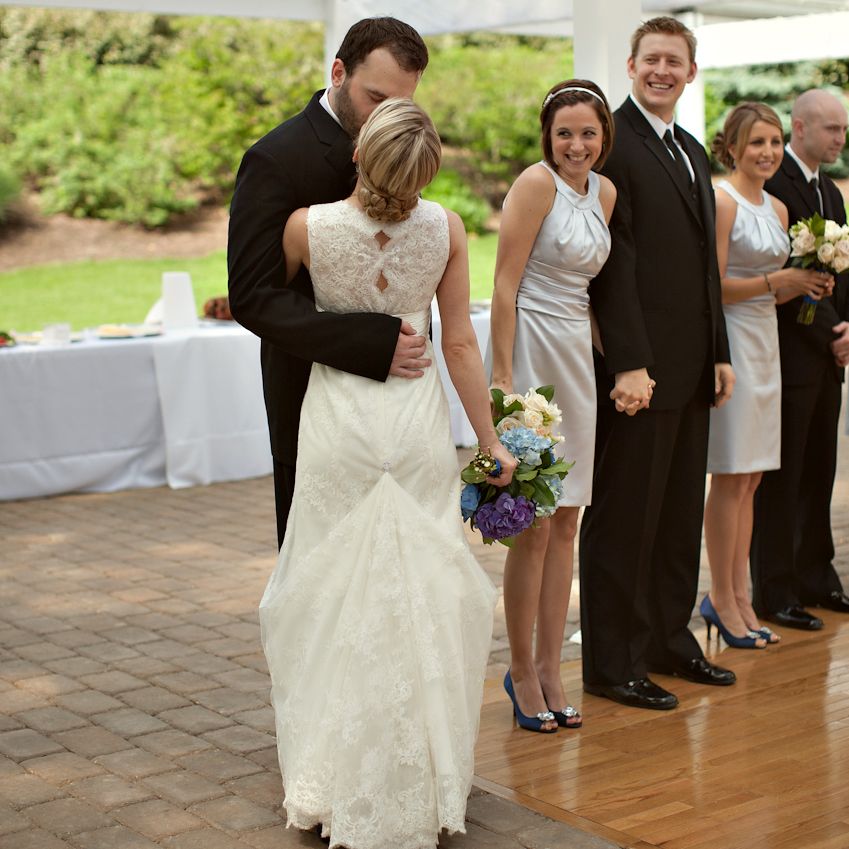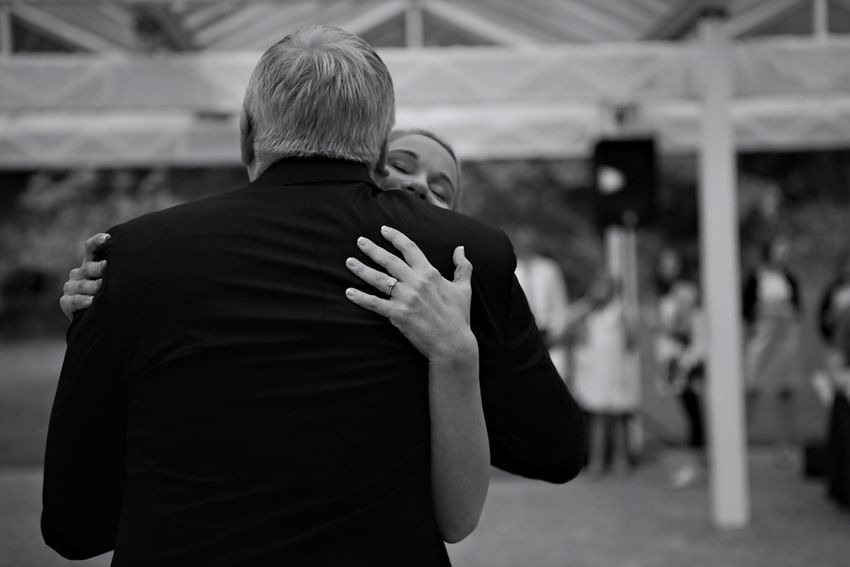 Perfect.
(I've used that word a lot in this post...)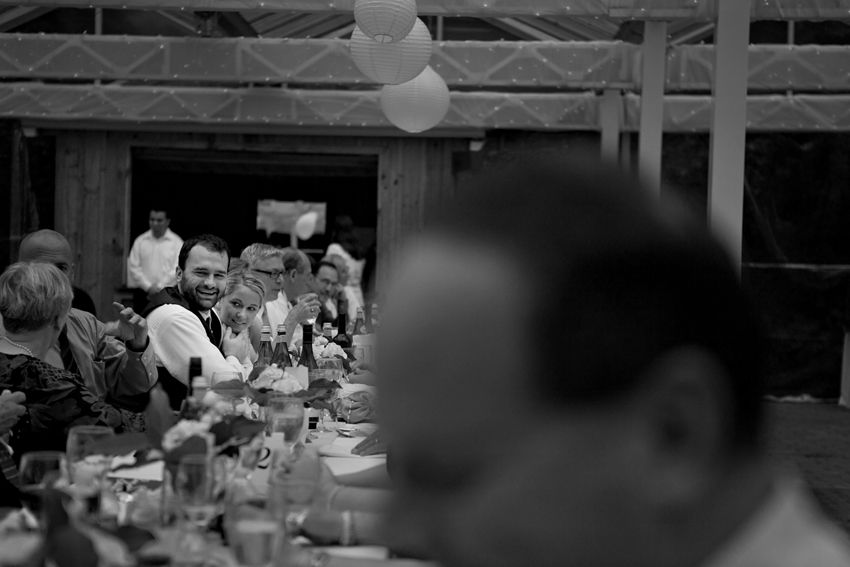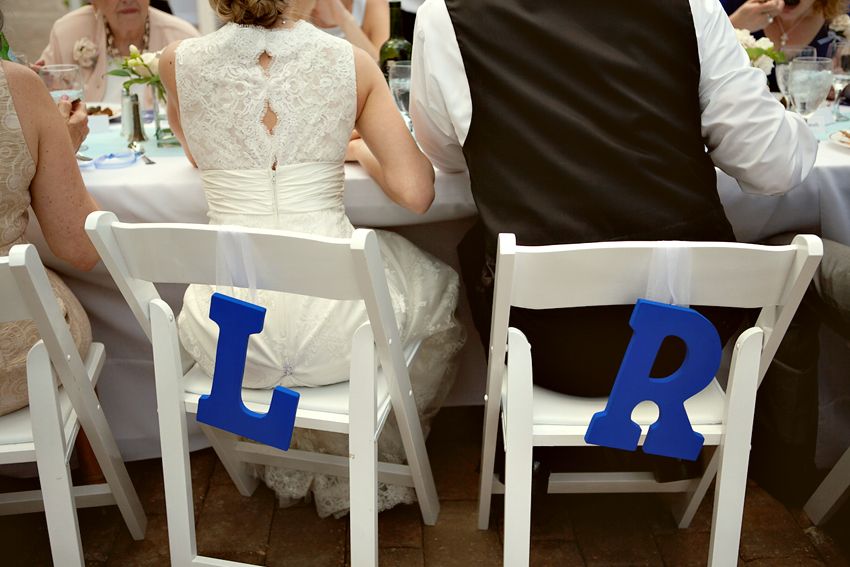 Nothing beats ridicuously happy people.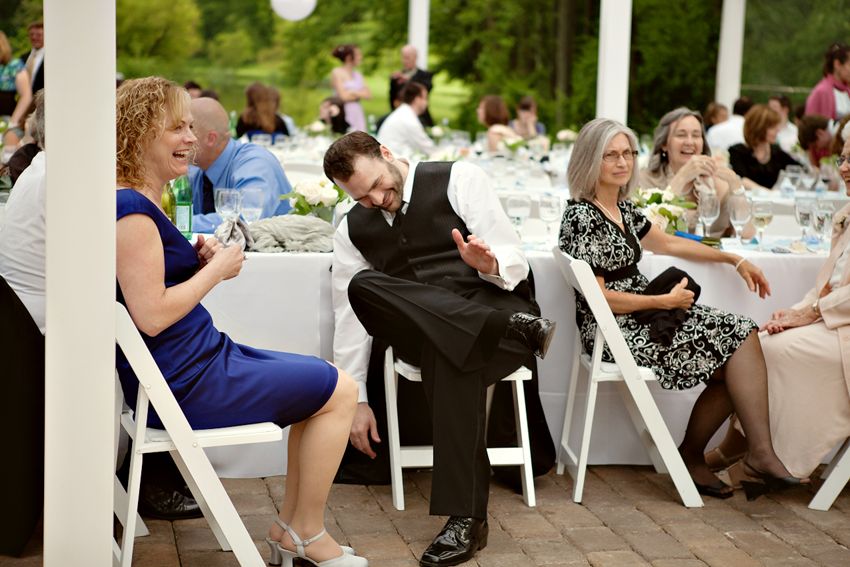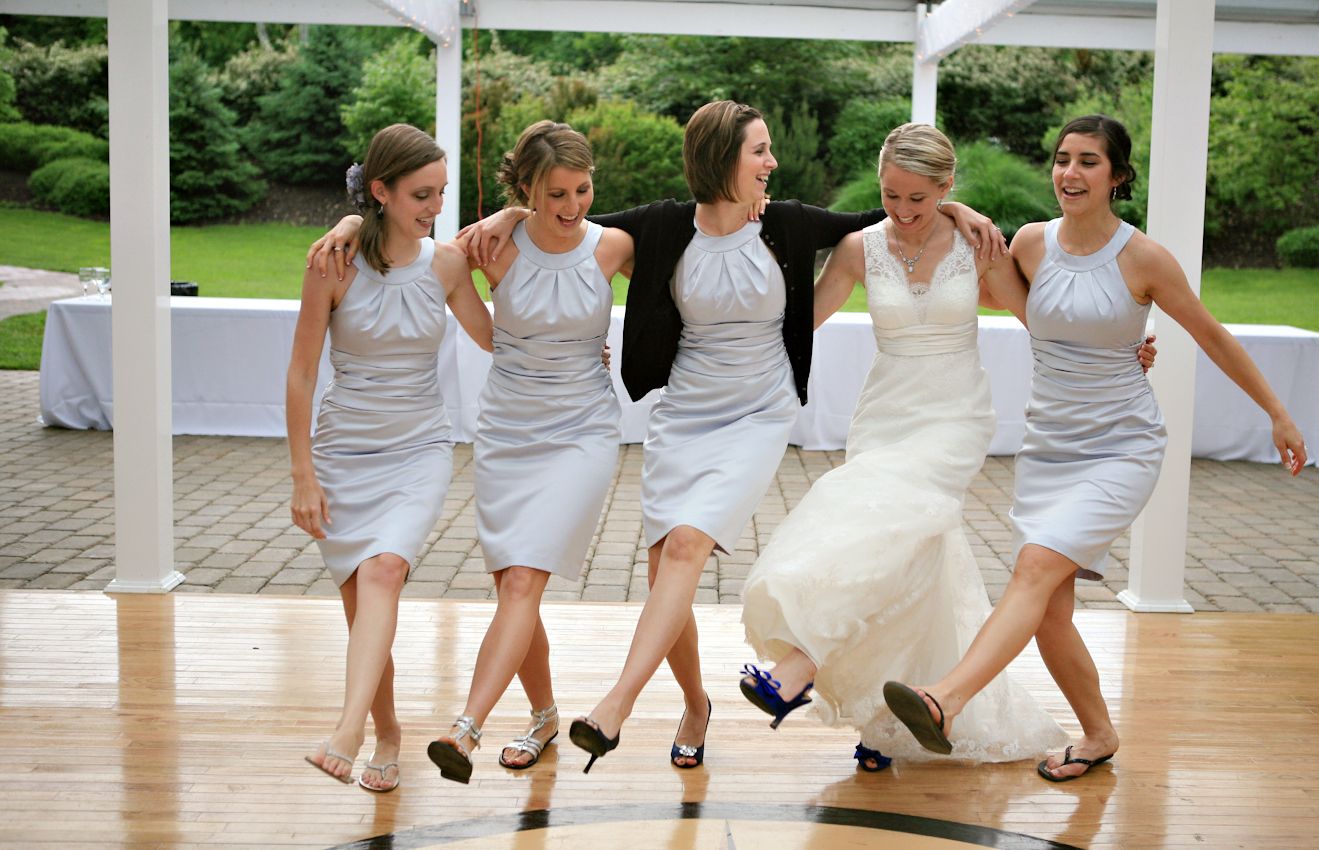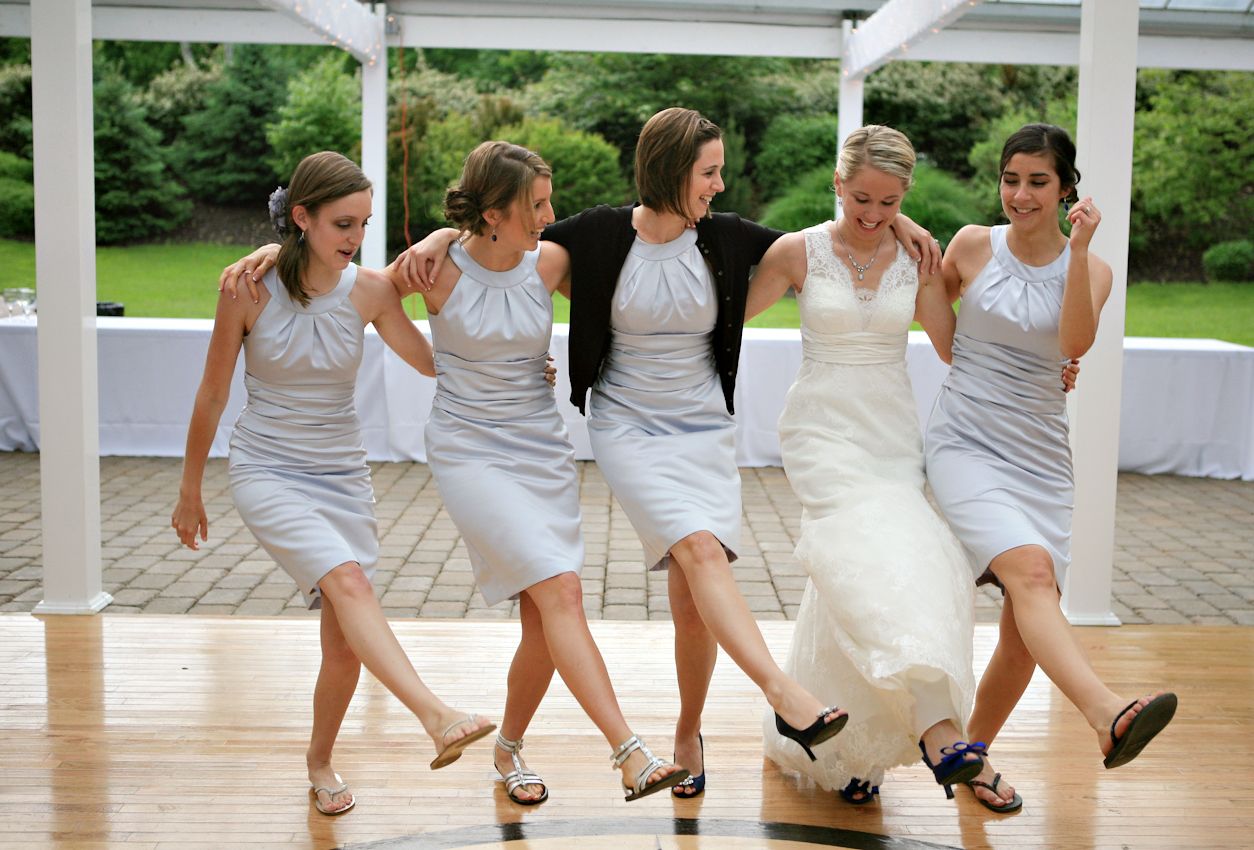 Well, maybe ridicuously in-love people.
But those sorts of people are always ridiculously happy.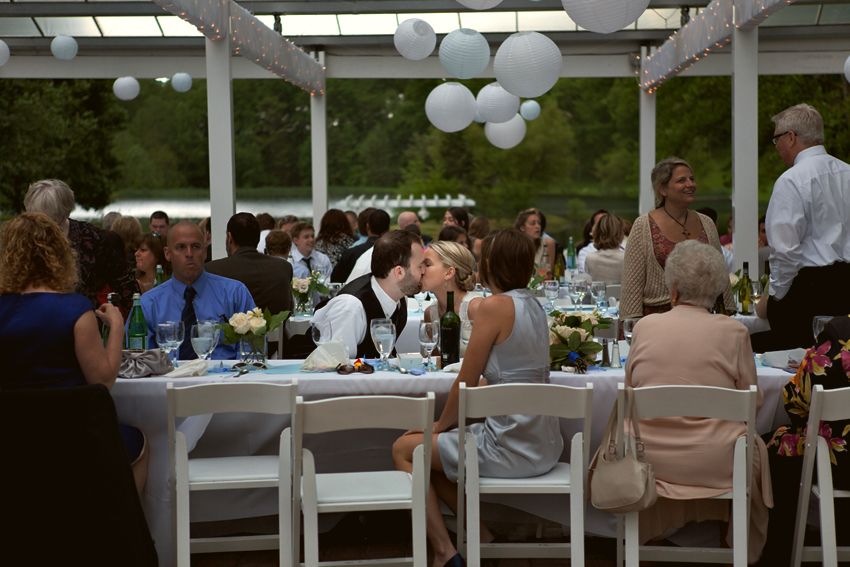 "You're always gonna love me like nobody's loved me,
Come rain or come shine.
Happy together, unhappy together,
And won't it be fine?

I'm with you rain or shine,"