Last spring I posted "
My Dream List
" on here, and the little story behind why I even had one. Feel free to check it out
by clicking here.
But, I thought I would do an update on what I've crossed off this year!
9.
Dye my hair something besides blonde
(December 2008 -- I dyed my hair a boring brown and I hated it haha But it's officially crossed off The Dream List, so yay! You can't even really tell its brown here, but I hated it so much that I didn't take many pics)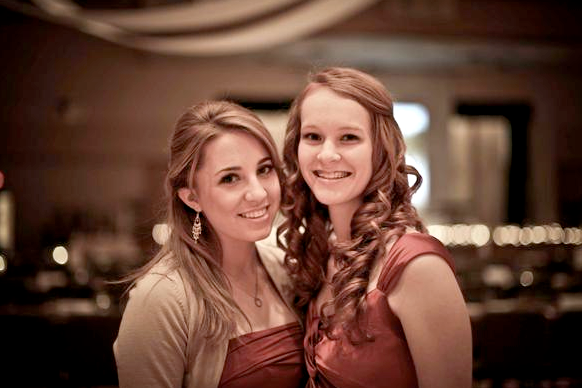 12.
Meet a celebrity
(August 2007 -- I actually did this two years ago, but I forgot to cross it off. I spent the night at The BarlowGirls house. And they are def def celebrities.)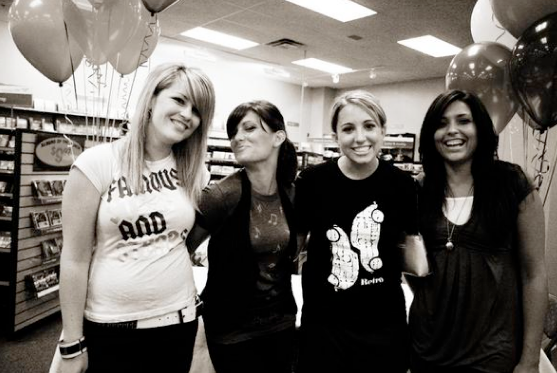 15.
Visit 5 churches beside my own
(August 06, Feb 08, April 08, August 07, January 09)
18.
Buy a car
(June 2008 -- It's the cutest little black Honda Civic. And I bought it from bride and friend, Naomi!)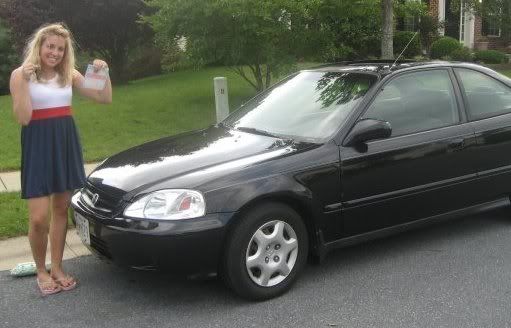 21.
Win an award
(January 2009 -- I won
WeddingWire's Bride Choice
:D So fun!)
25.
Perform something on stage
(Decemeber 2008 -- I performed in the Christmas Eve services as a member of the choir. Woot!)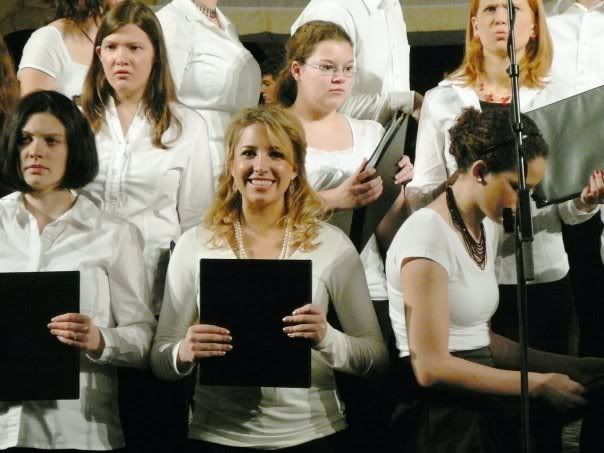 29.
Go on a roadtrip with no plans!
(January 2009 -- I got in Brienne's car, and drove to San Diego, with little idea of what I would be doing! It was a short trip and will need to do a longer one, but it was quite fun!)
41.
Run in a race
(October 2008 -- Triathlon yo! That was like the most fun thing eeeever.)
49.
Write a song
(June 2008 -- I wrote a song. My sister sang it. And I tried to play guitar to it. We video-ed ourselves doing it, but there is no way I'm showing it. It's awfuuul.)
69.
Learn to drive stick-shift
(August 2008 --
Brienne
told me that if I was coming to Cali, I needed to learn stick so I could drive their cars! So I did and it was definitely easier than I thought it would be. Even though it's kind of scary :-/)
92.
Own a 5D
(December 2008 - I did it! I switched over to Canon, bought new lenses and the lovely 5D. I'm so grateful!)
93.
Buy an ipod
(December 2008 - I didn't technically buy it, but it was a Christmas present. My very first one, and it's only a shuffle, but I finally have one!)
103.
See Brian Regan Live!
(August 2008 -- Since my mom is more awesome than yourmom, she got me tickets to see Brian Regan for my birthday. I honestly haven't laughed that hard in my whole existence. It was SO good.)
My dream list is just a fun way for me to remember to enjoy the little things in life, ya know, to treaure them!
My life is flyyying by and I don't want to miss a thing!
Happy weekend friends :D