Many times,
I've wondered at your gift of life,
And I'm in that place once again.

matt redman | once again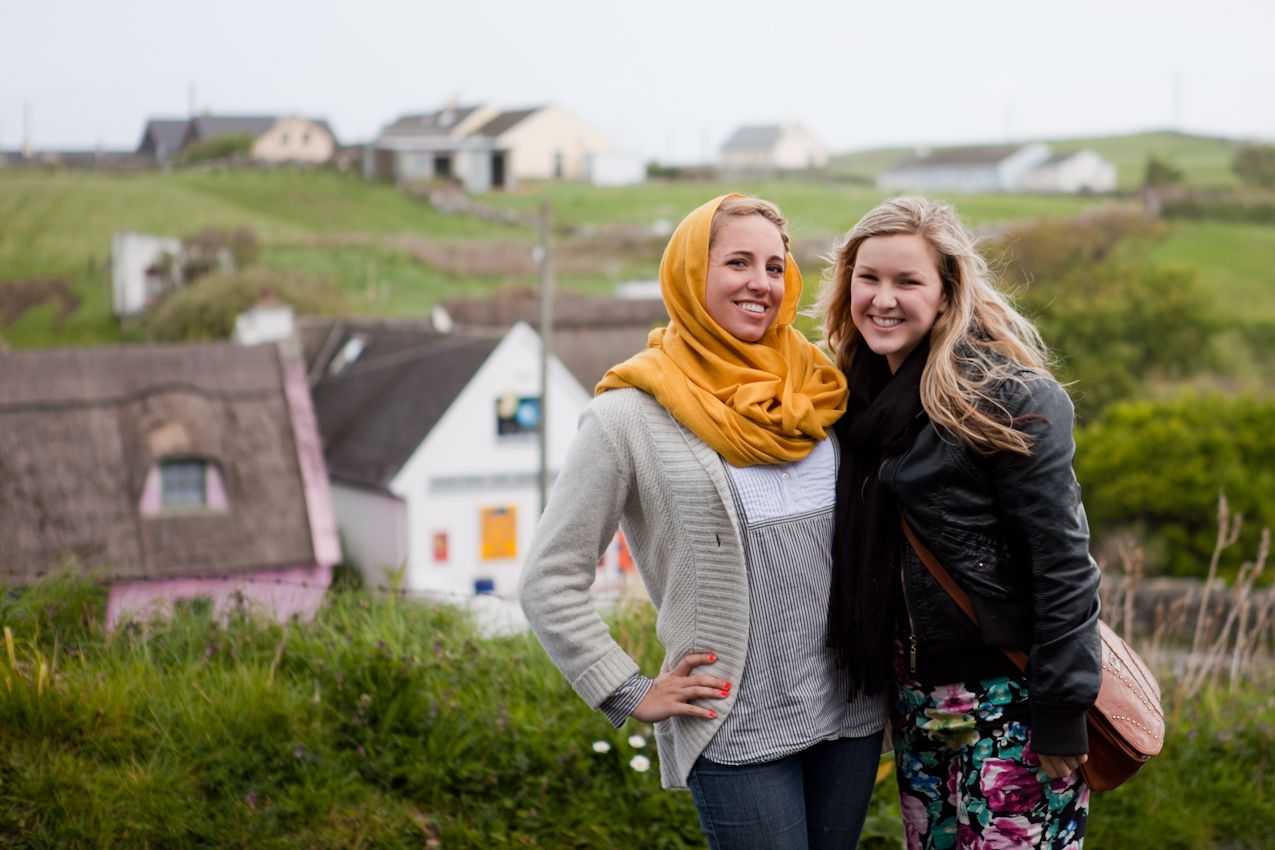 There is a pretty well-known Dr. Suess quote that I seemed to have most commonly seen on Facebook Bumber Stickers back in 2008, but I've loved a phrase in it:
"...when reality is finally better then your dreams."


This whole trip was certainly a trip of a lifetime for me.
But especially the day Jamz + I took a bus tour through all of Ireland.
I've never dreamed in such beautiful visions.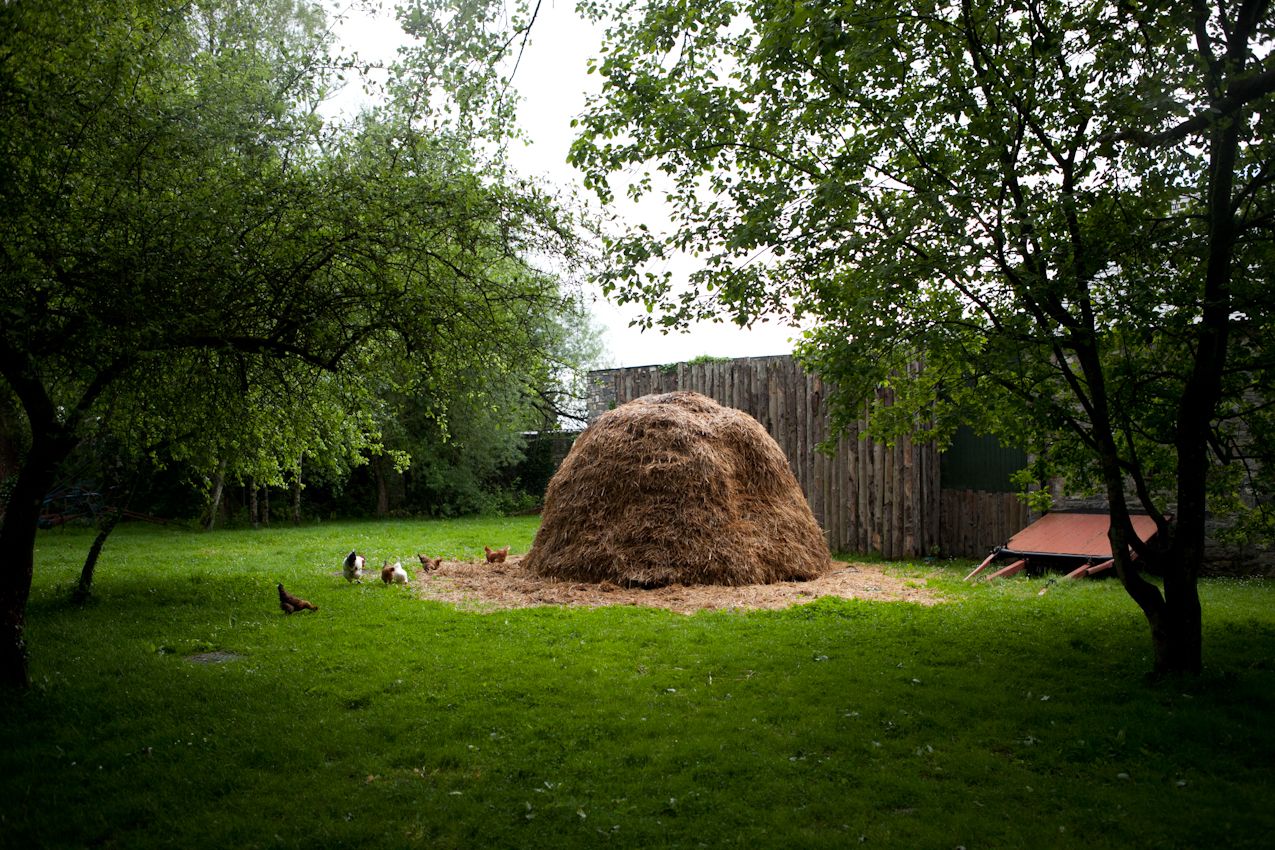 (Hi Irish chicken! Hi!)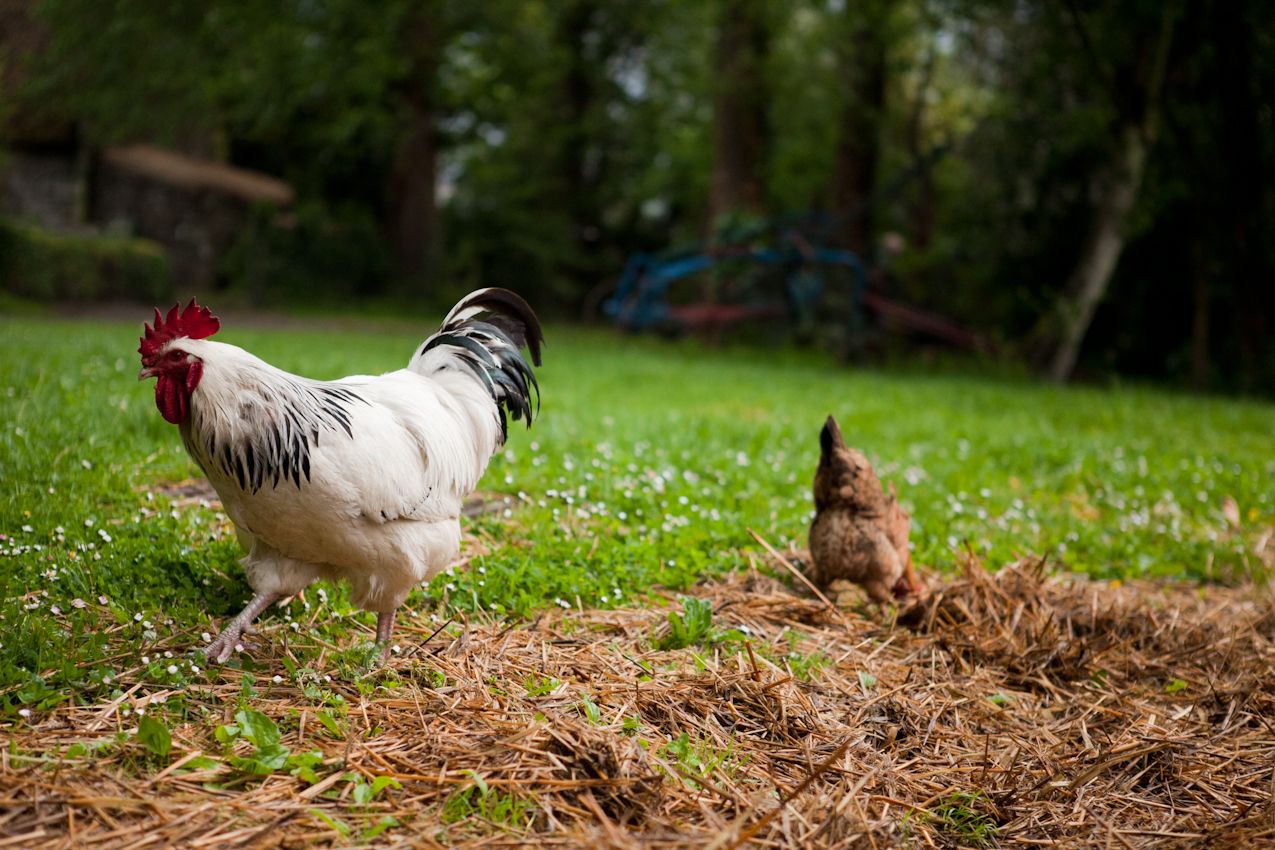 Pictures, as always, don't do County Clare justice.
Because you can't hear the rain shaking in the trees,
and you can't hear the click-clunk of our shoes on the cobblestone and gravel,
and you can't smell the fresh old-ness,
or the peat-burning fire coming through the thatched roofs in the Folk Park.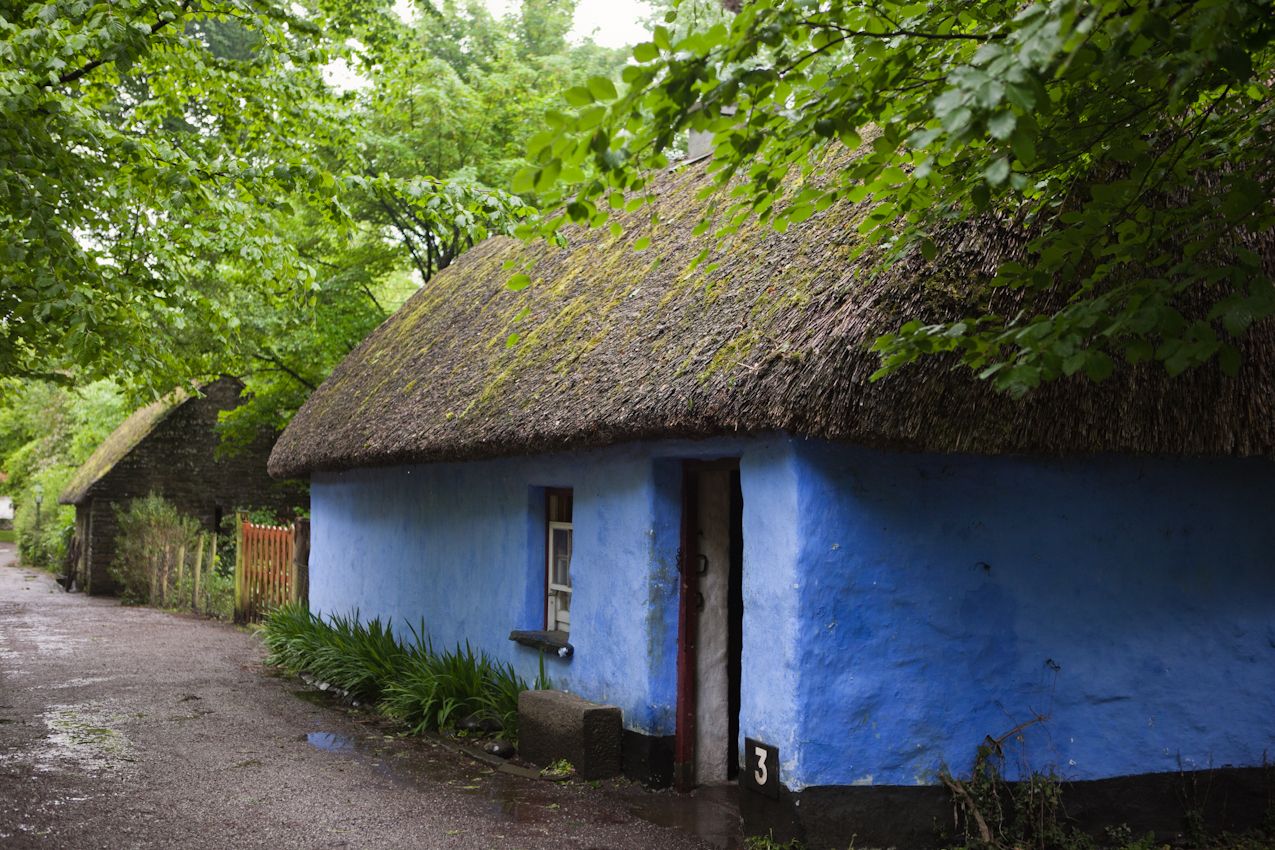 It was everything an Irish countryside town should be.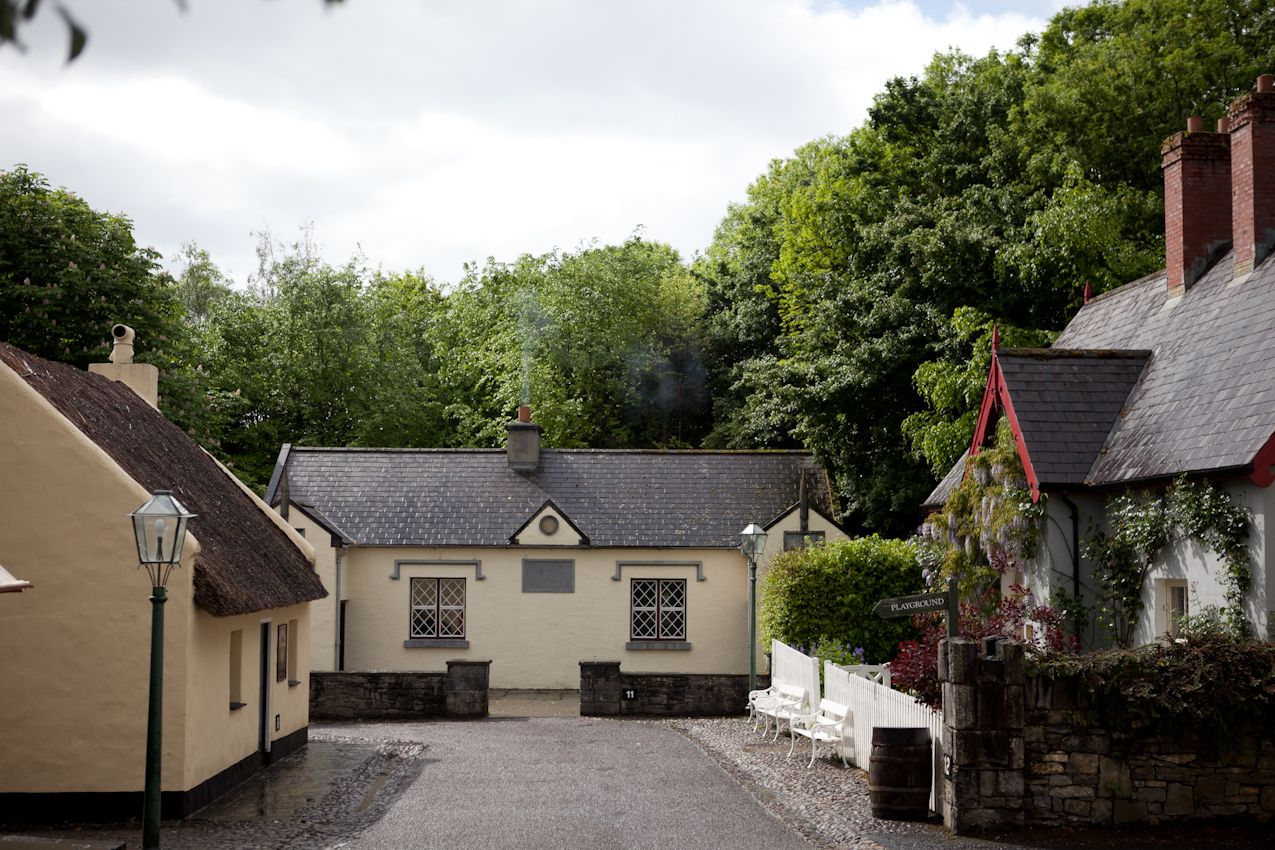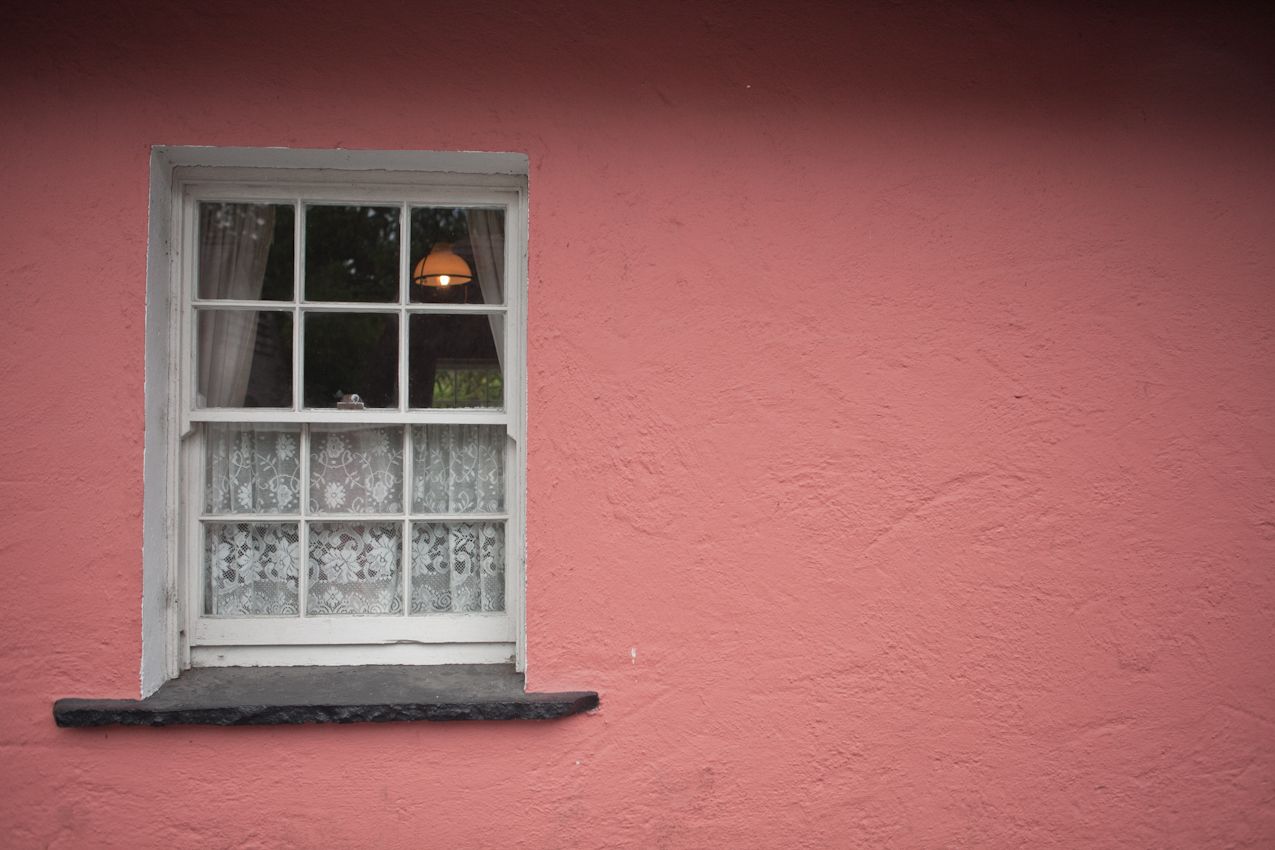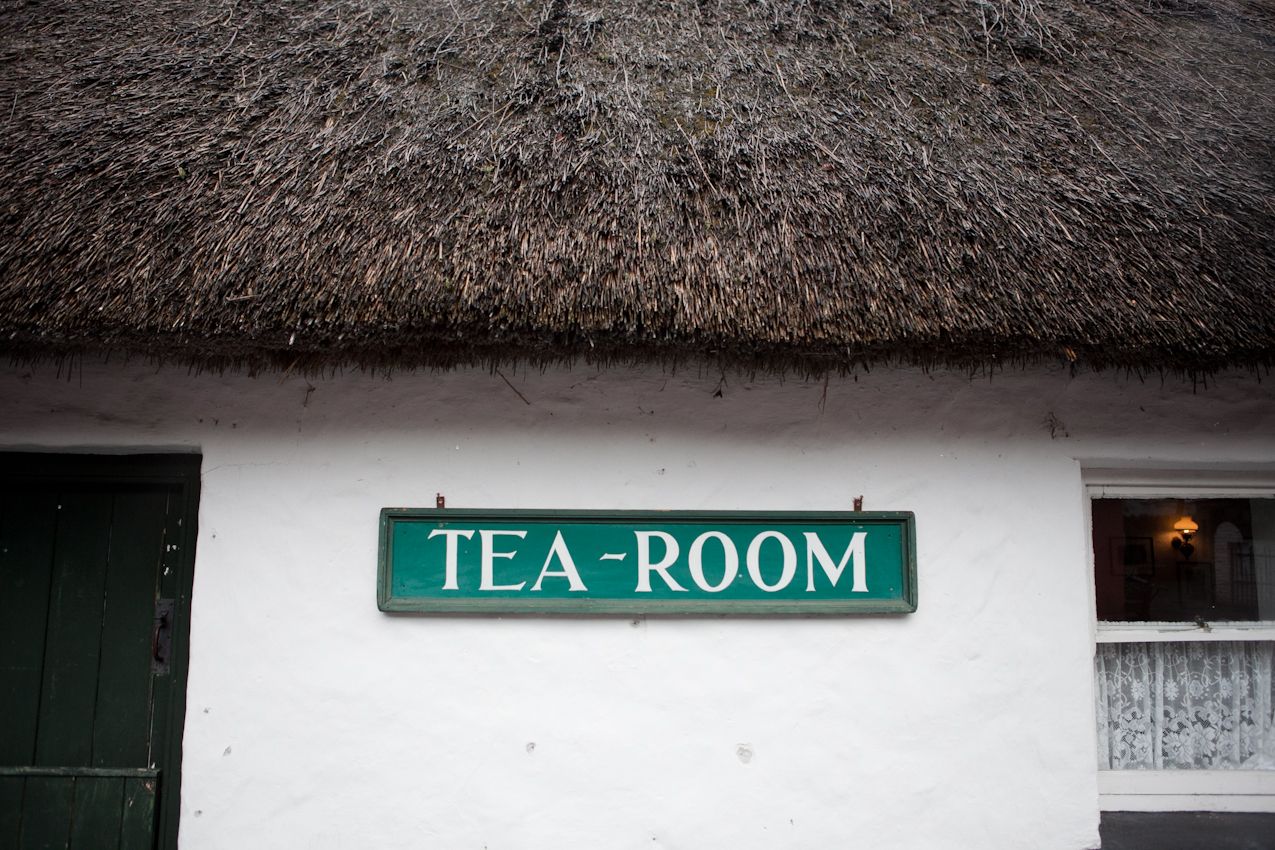 I would like to have a house with flowers hanging over the door just like that,
thank you.


By the way, the beer situation in Ireland is quite a situation.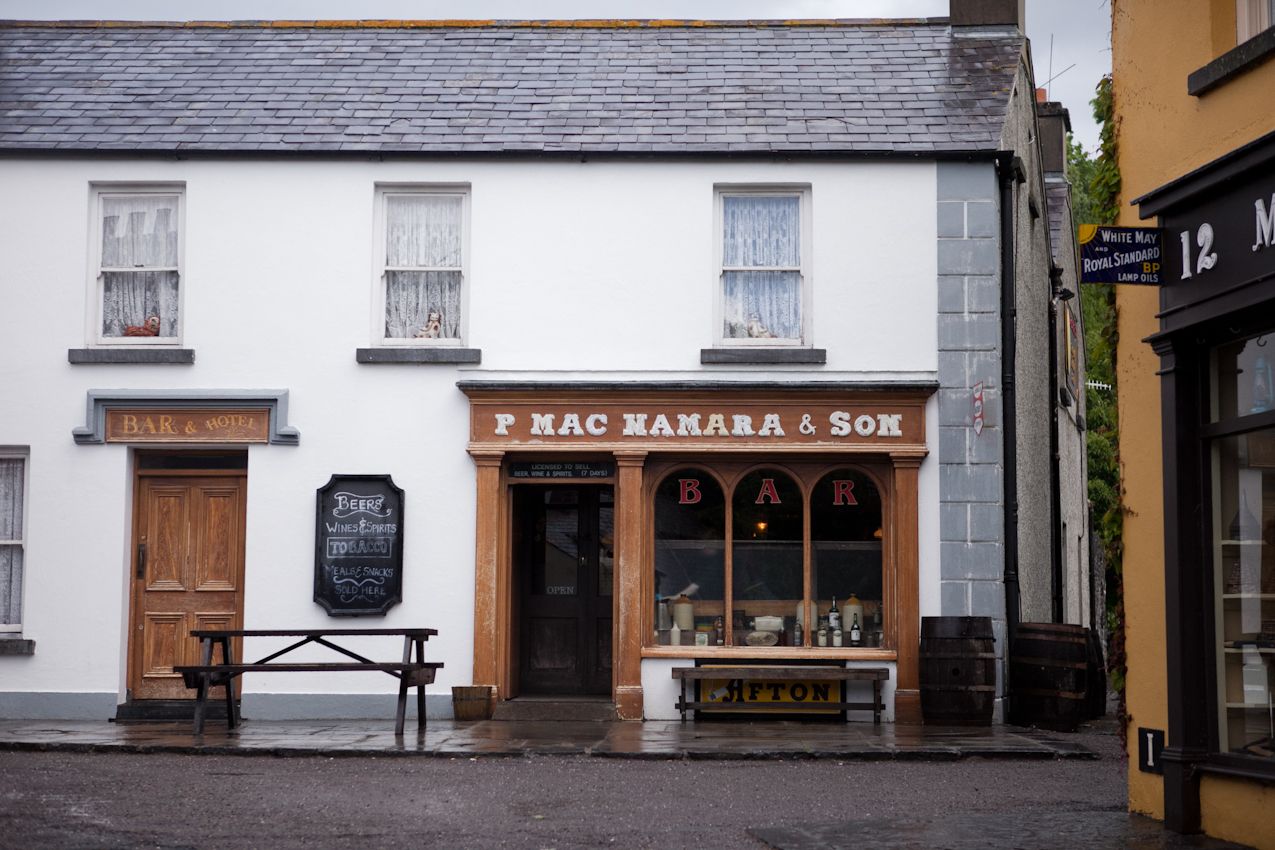 Y'all love your drinks in this little green land!
The man at the airport tearing our tickets even had two little shot glasses of Guinness. Too funny ;)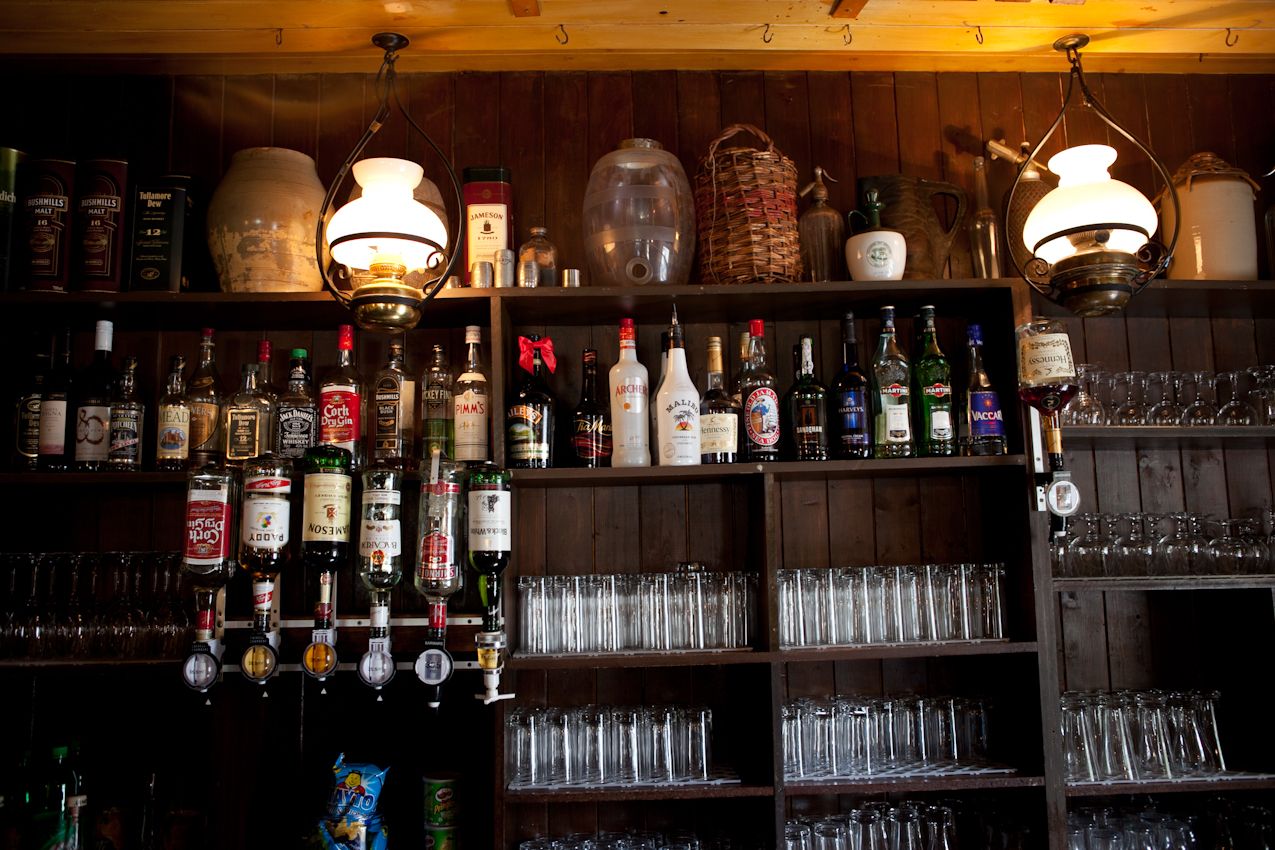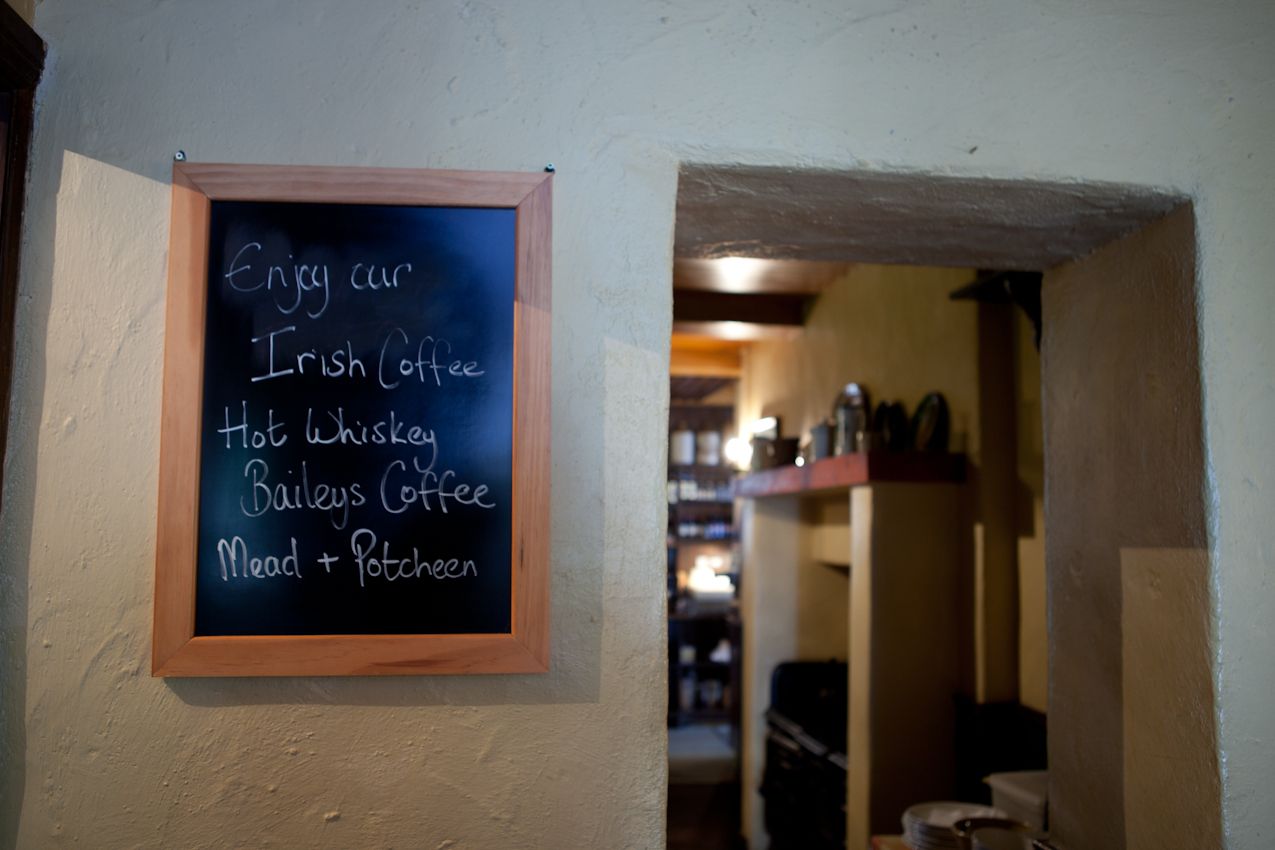 Jamz loves ivy.
She thinks ivy is fun stuff.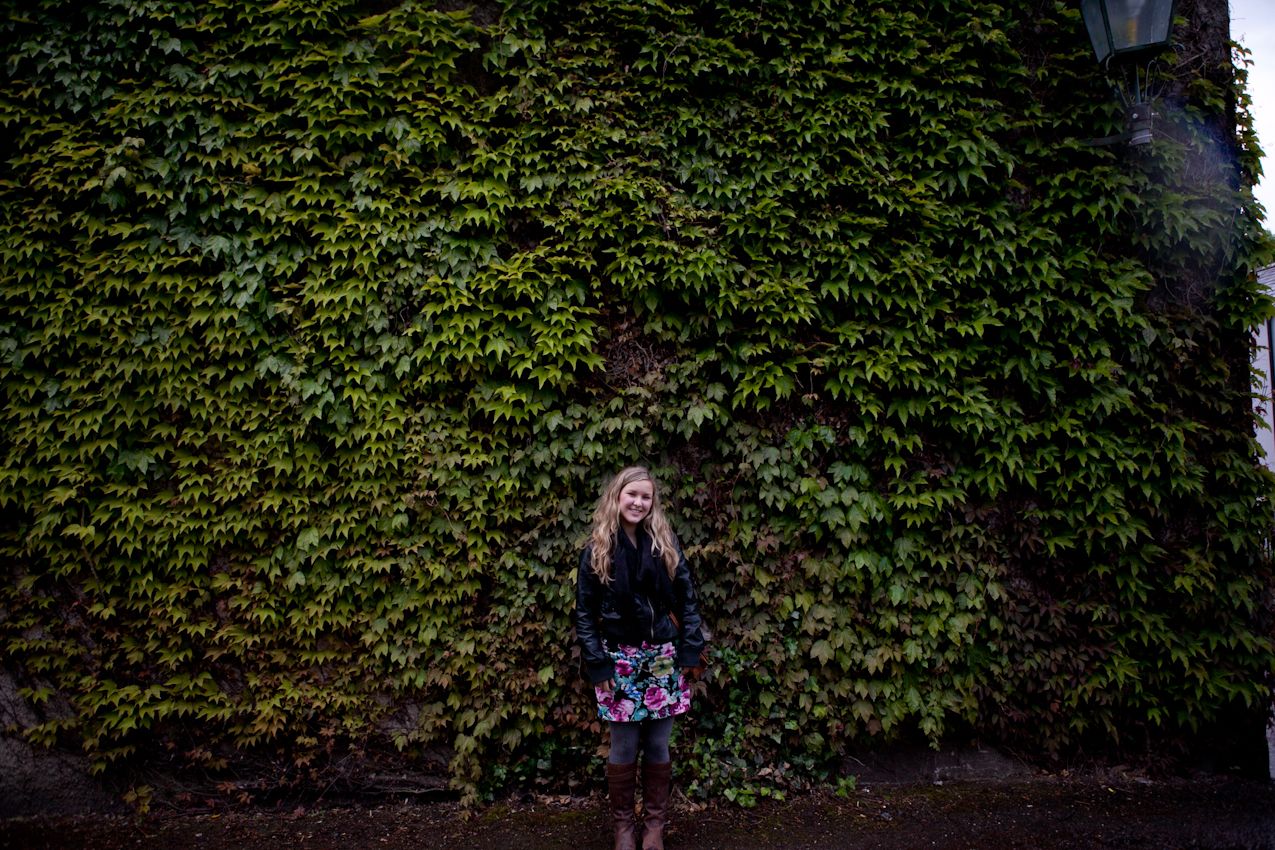 ...just.
... breathe.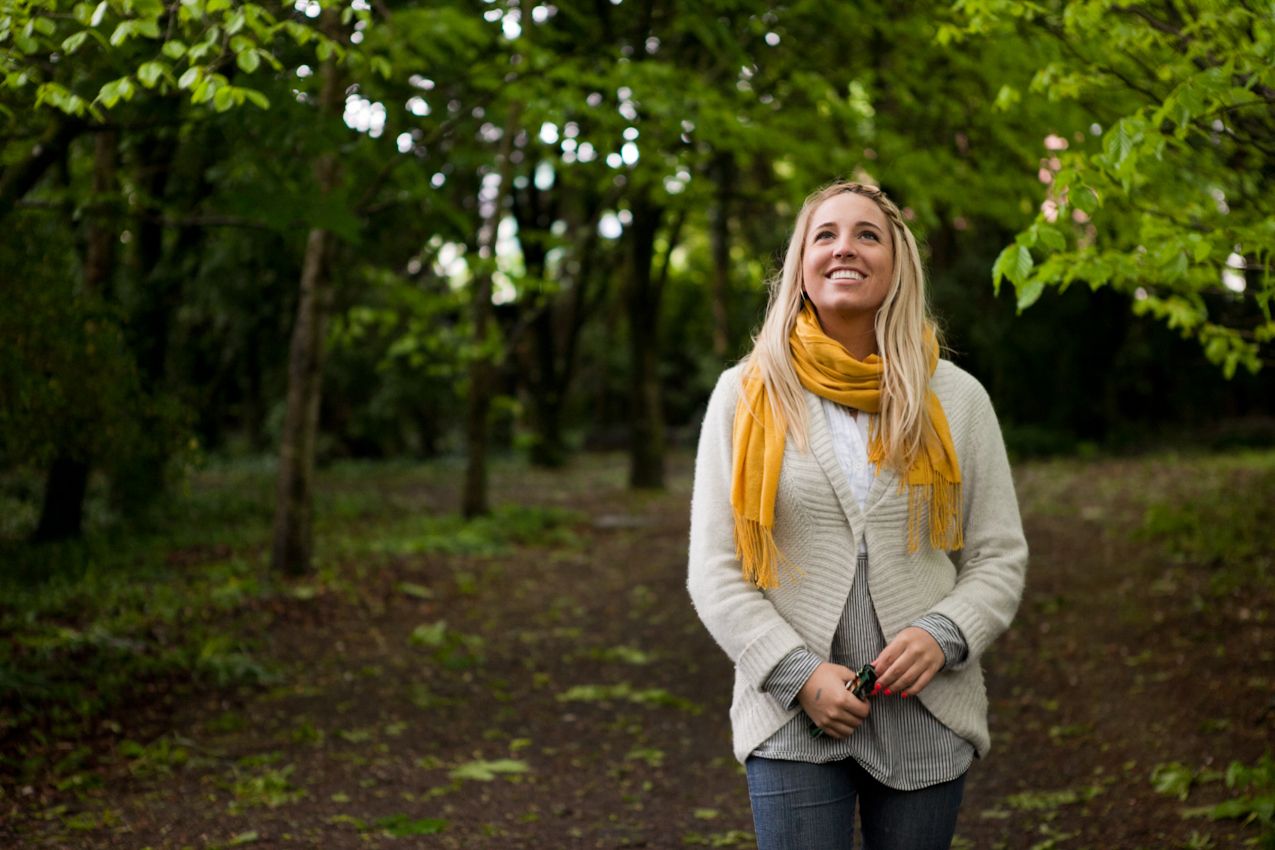 While we were in County Clare,
we also got to see Bunratty Castle!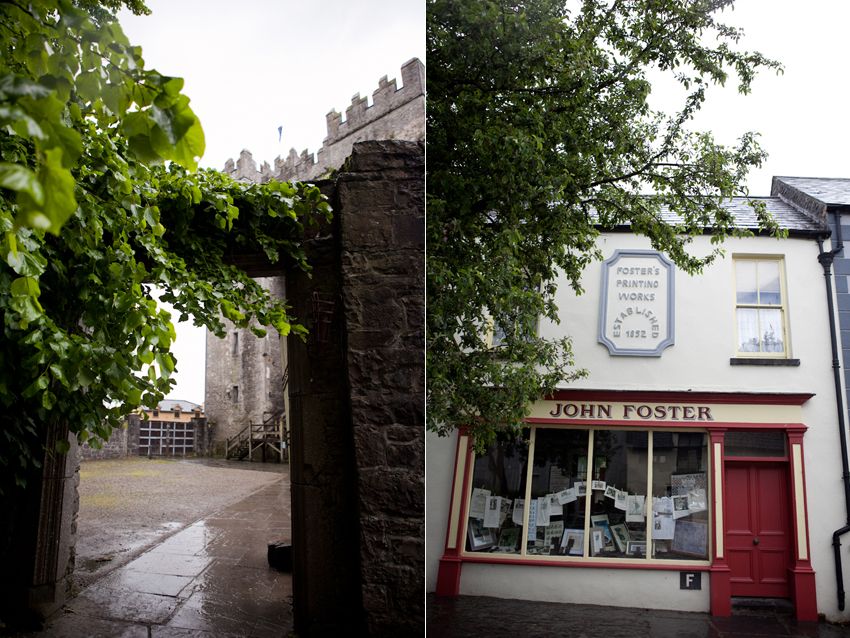 DUN.
Dun.
Dun.
DUN.
DUUUUUUUN.
(ratty!)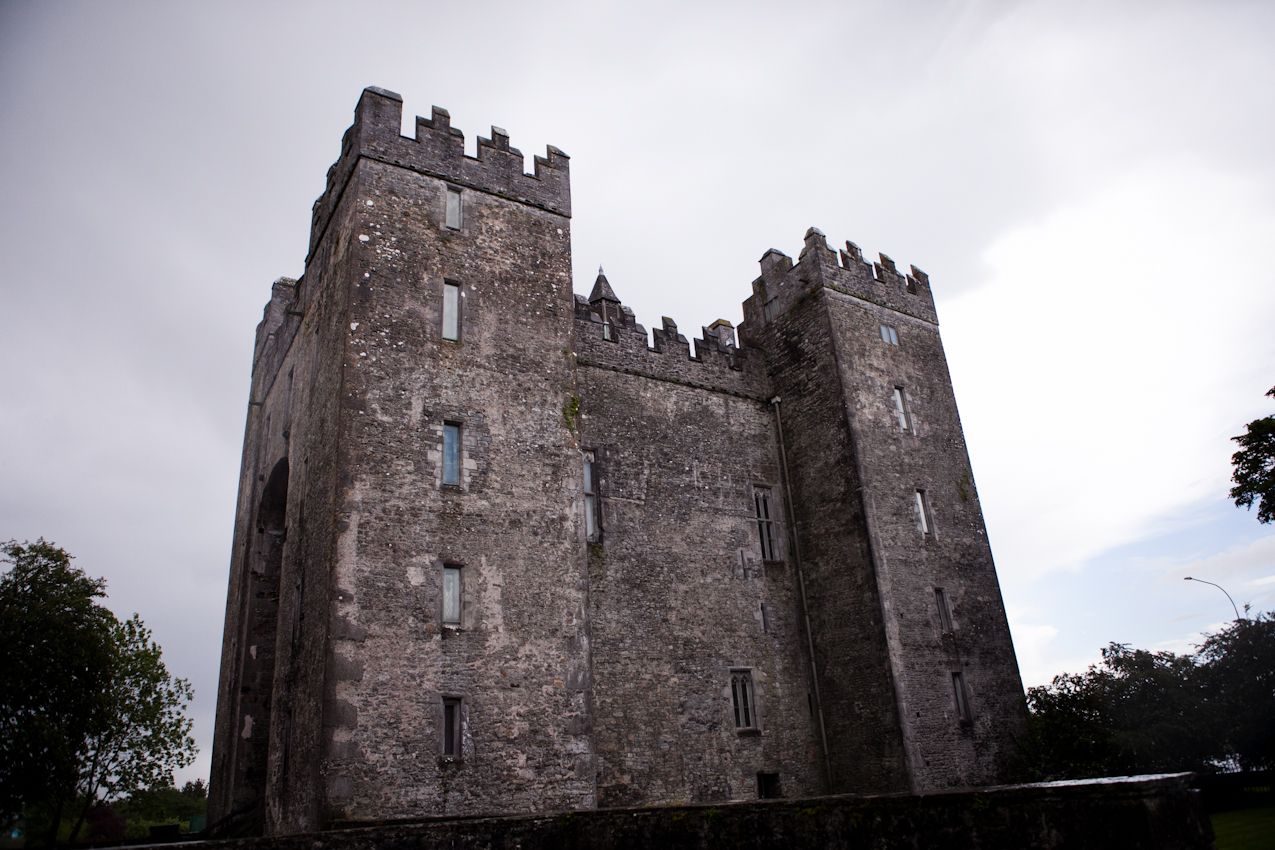 This place is old. It was built in the 1200's.
It's very old.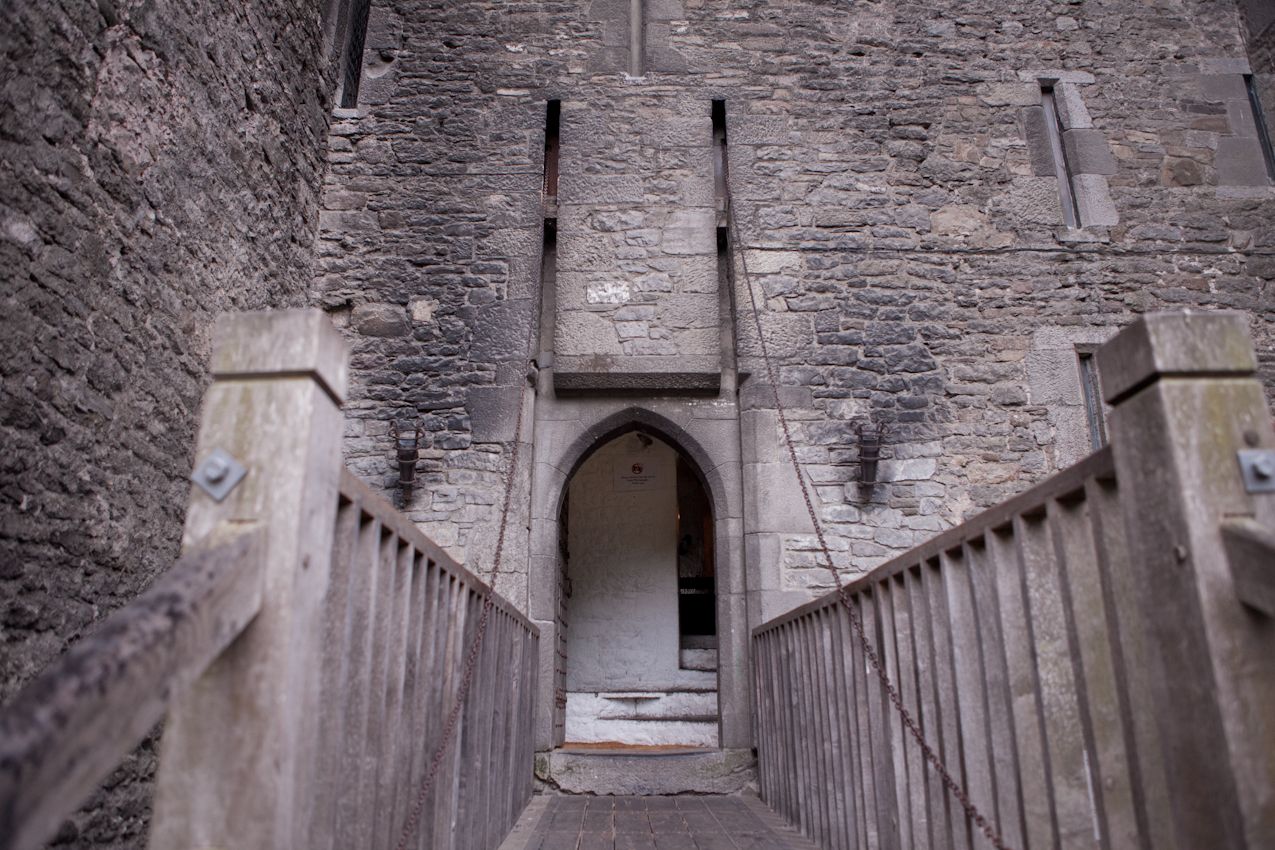 And the spiral staircases are very spiral-y.
And steep.
And slippery.
And small.
And scary.
And Jamz didn't like them very much at all.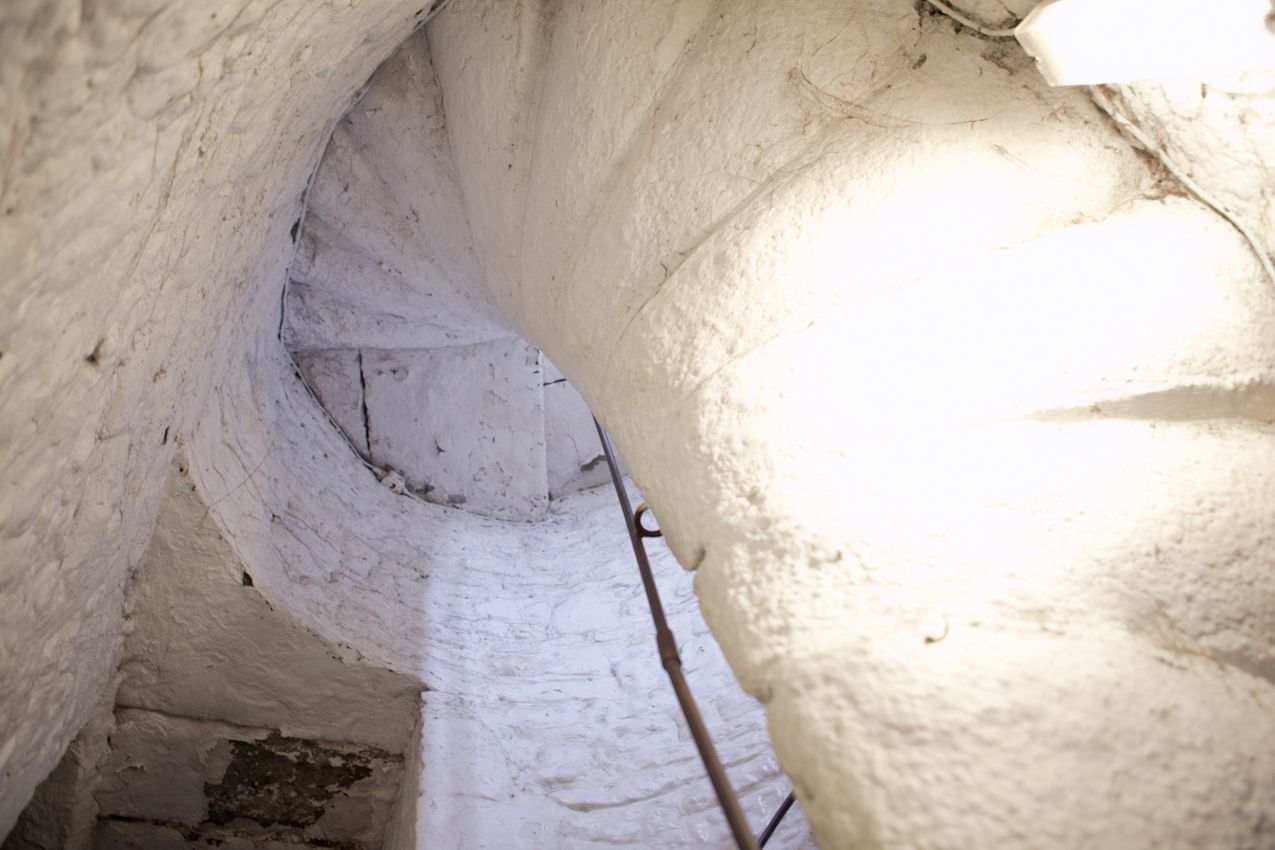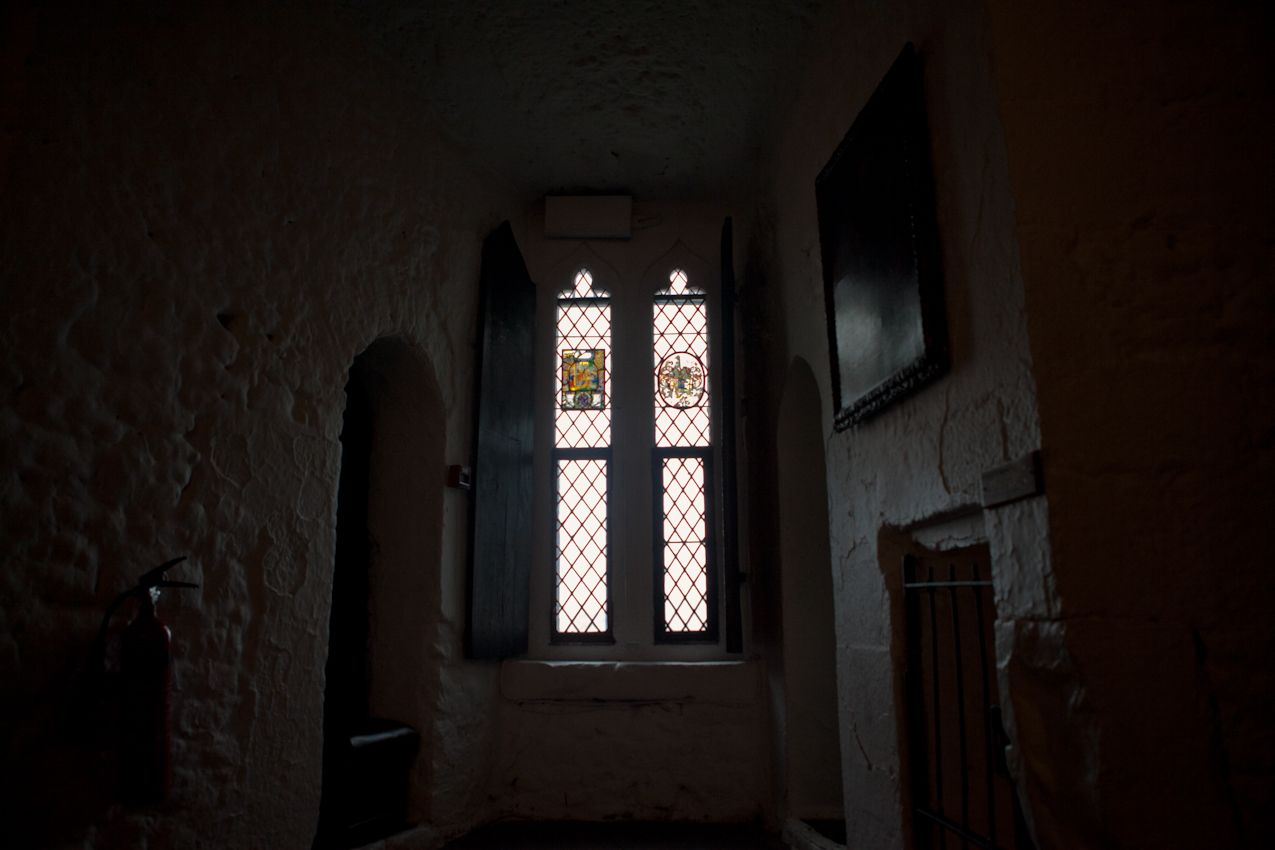 Sadly it was rainy-rainy while we were here,
so not only were Jamz and I pretty cold and damp,
we also couldn't see "the view" too well.


But what we could see was still lovely.


BUT.
It was all okay.
Because we went here.
Where is "here"?
Here is Doolin.
Doolin, Ireland.
I'm going back to Doolin someday.
And I will be merry.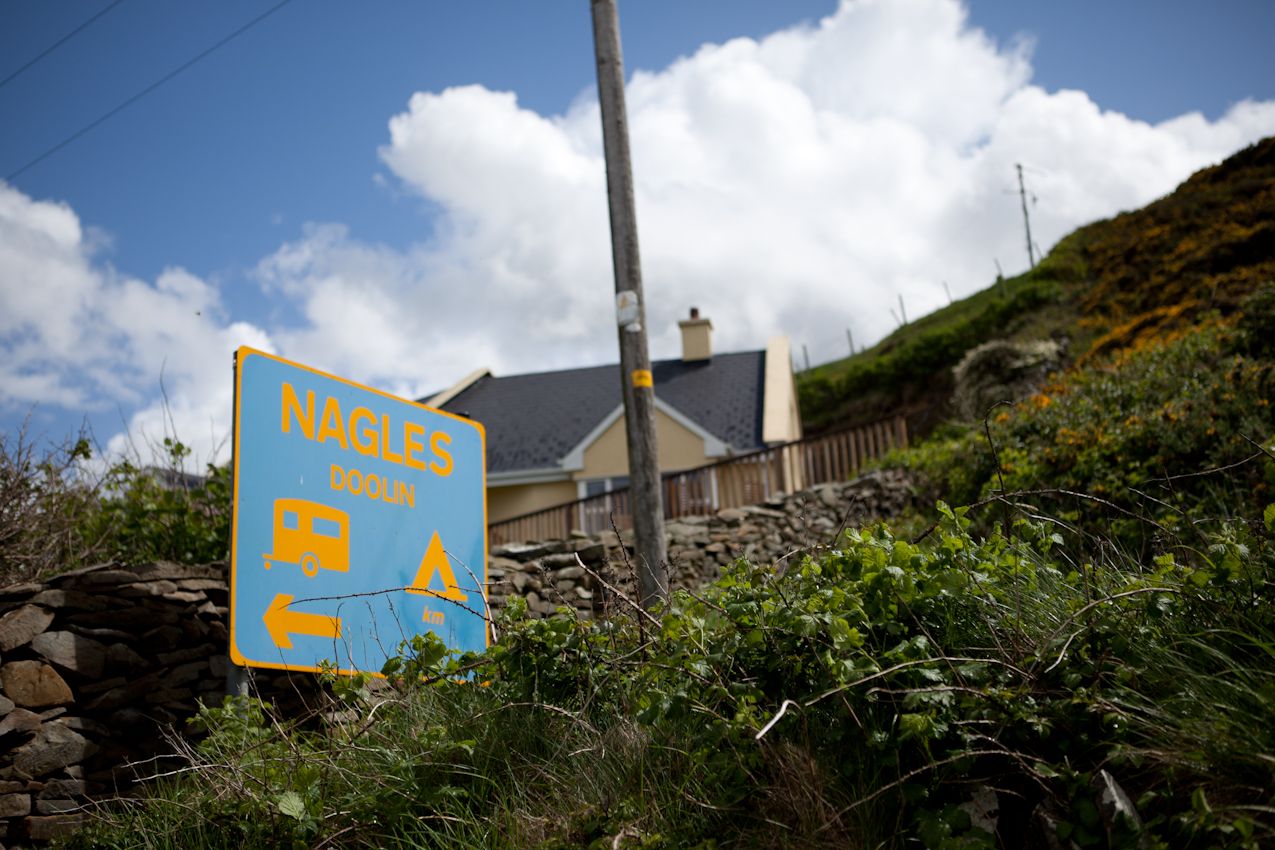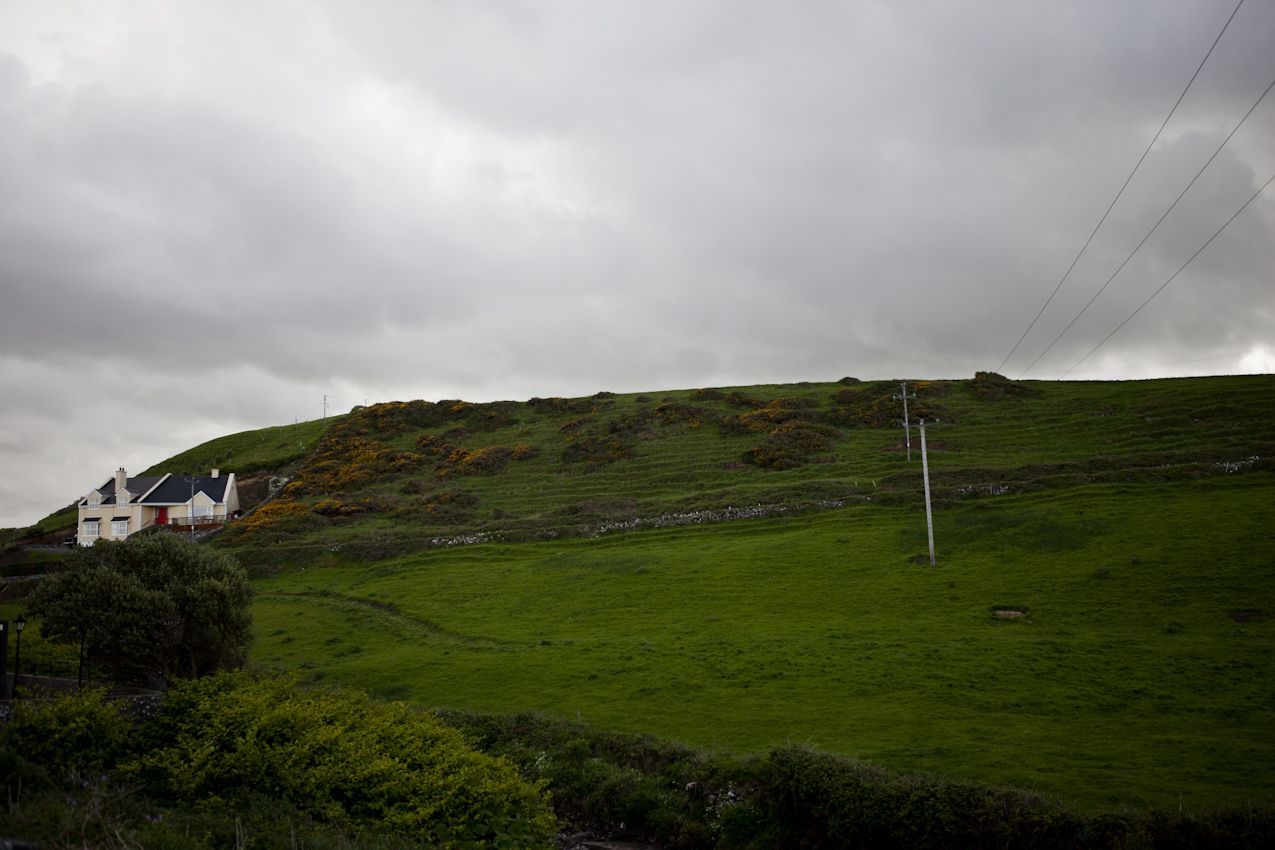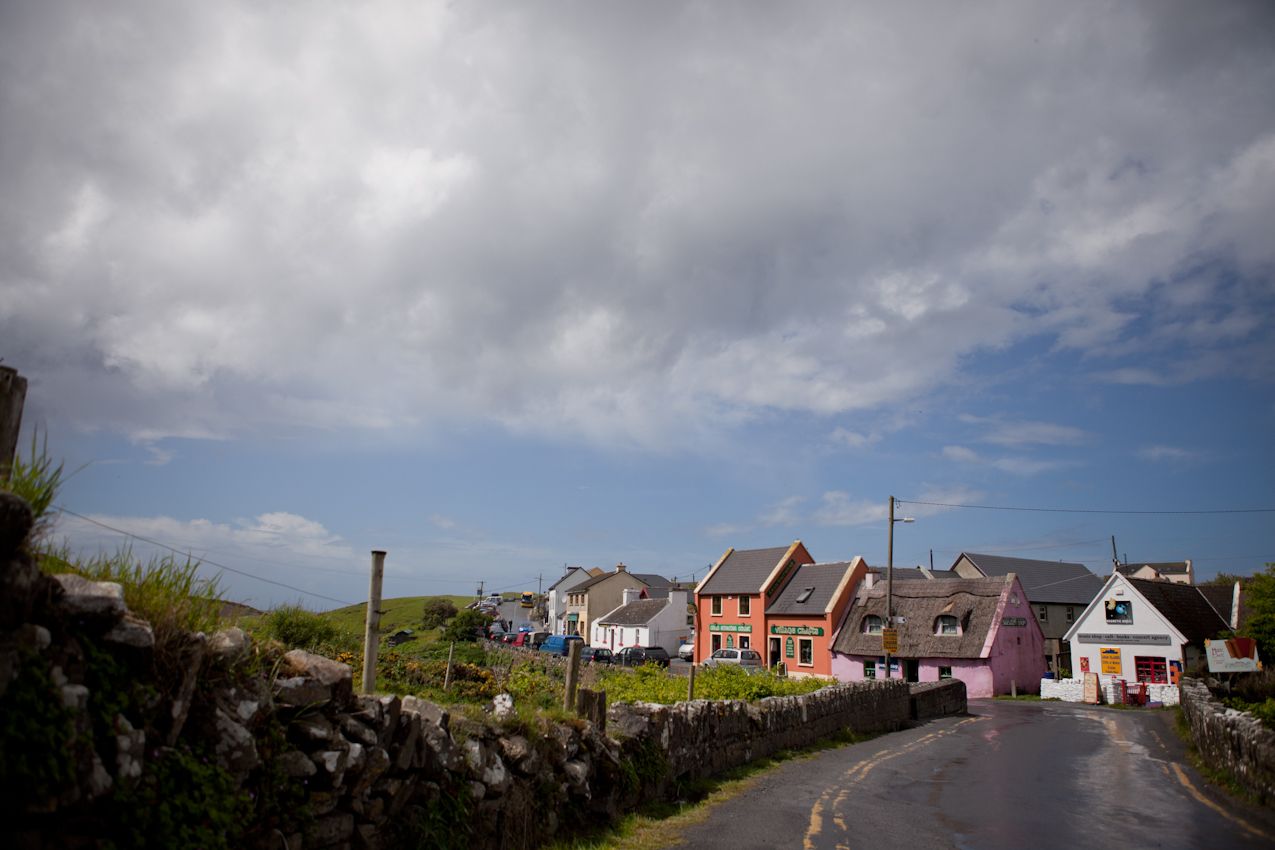 It was the happiest of all happy's, it was.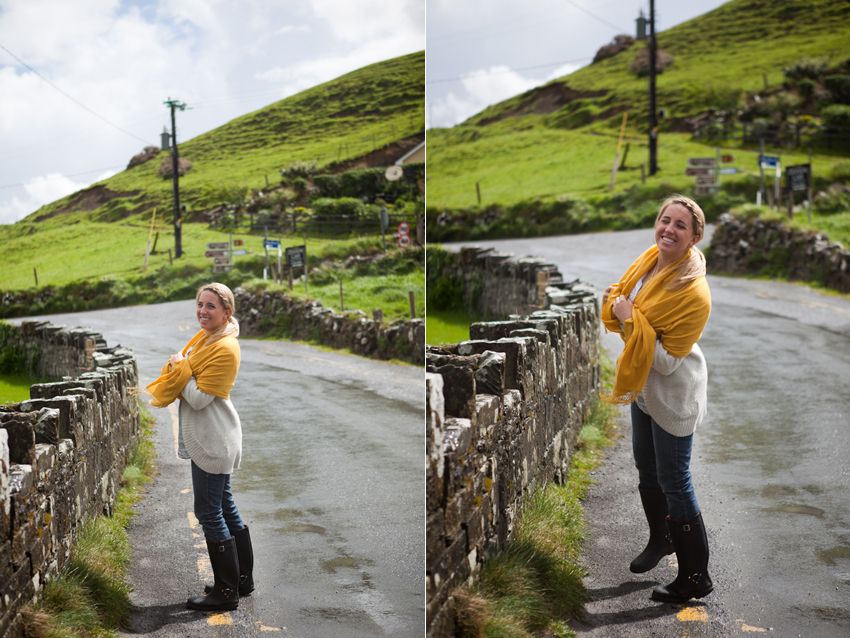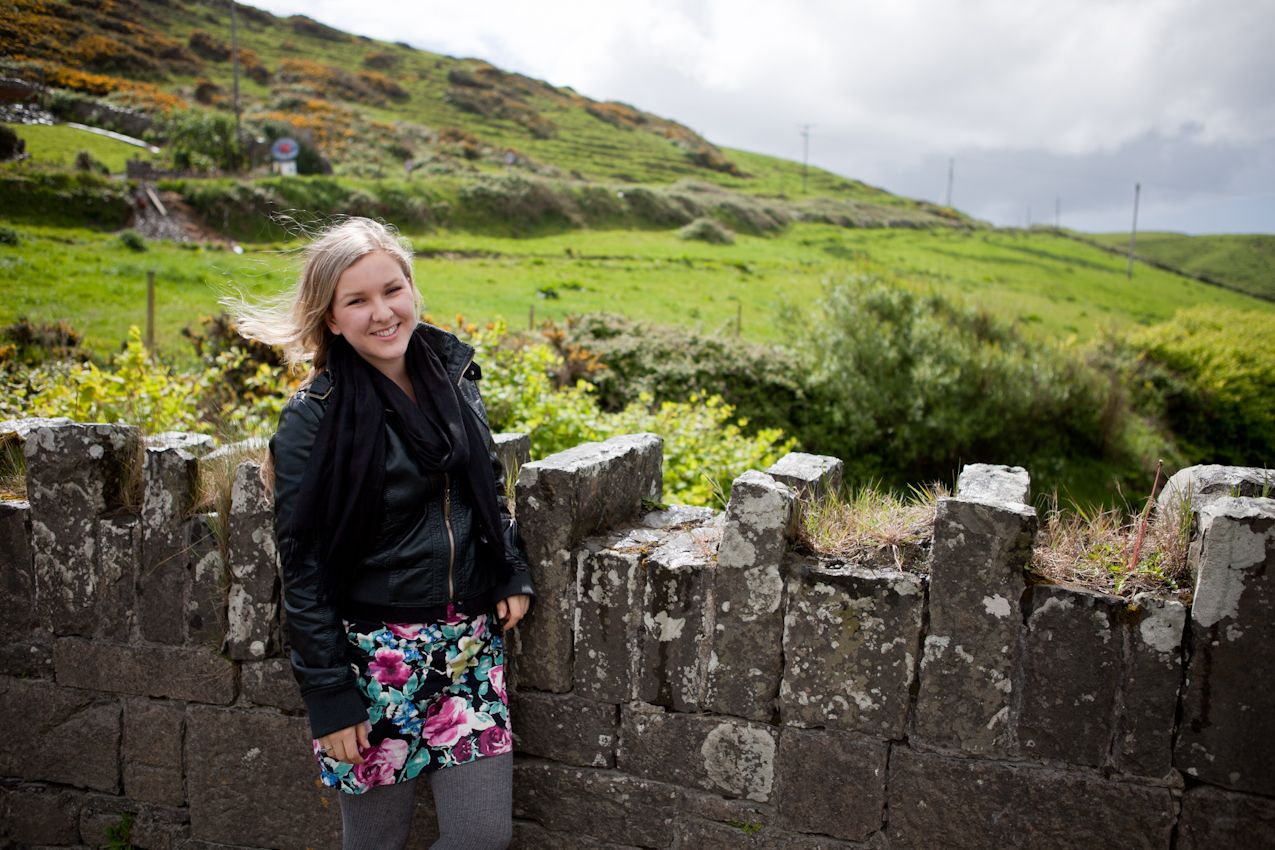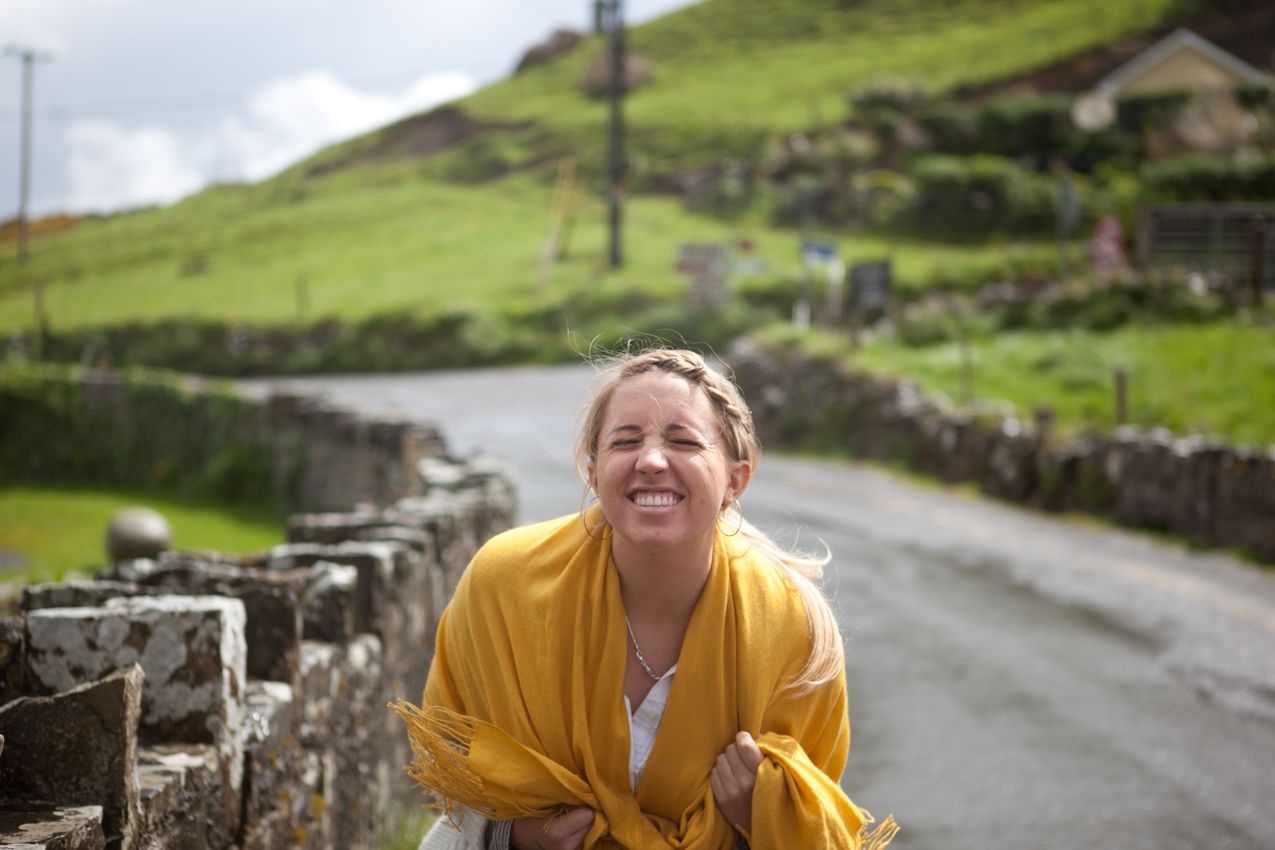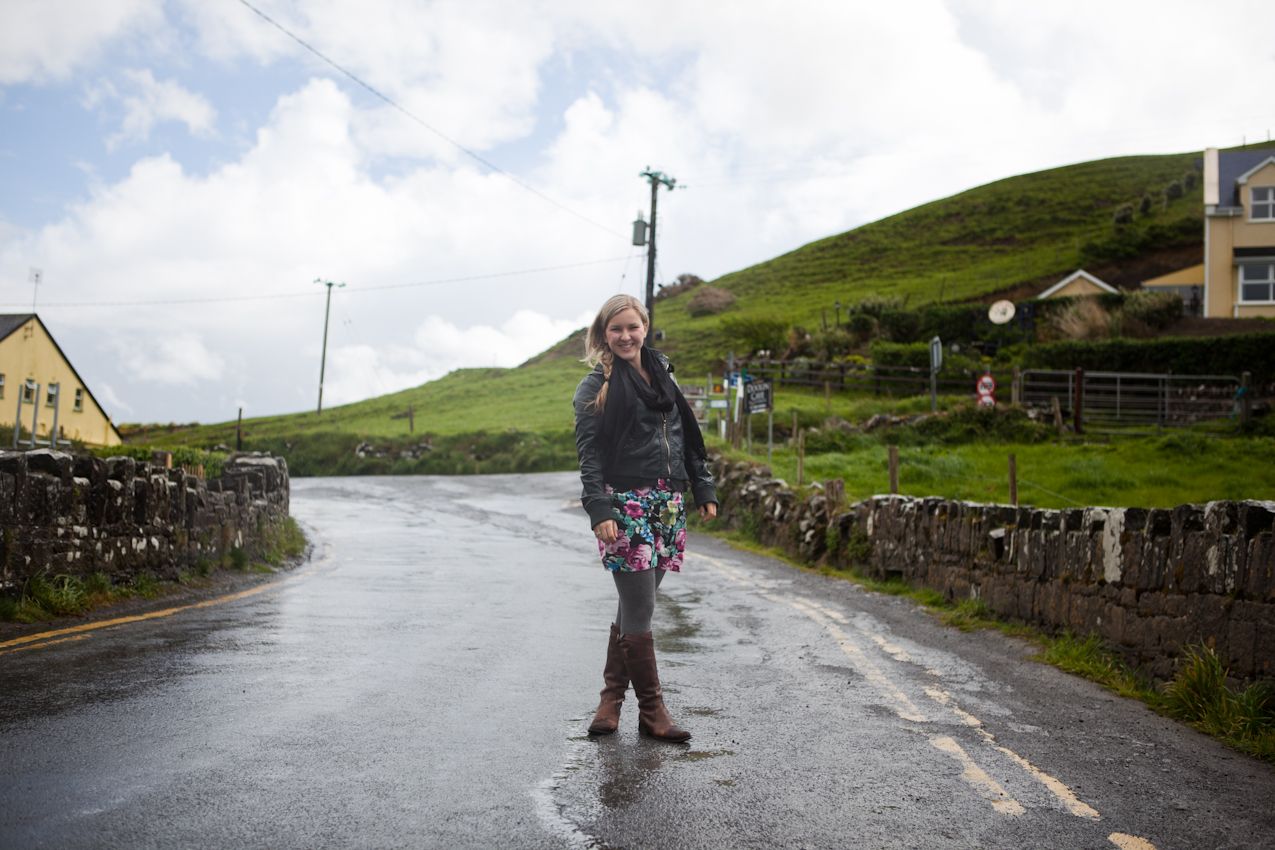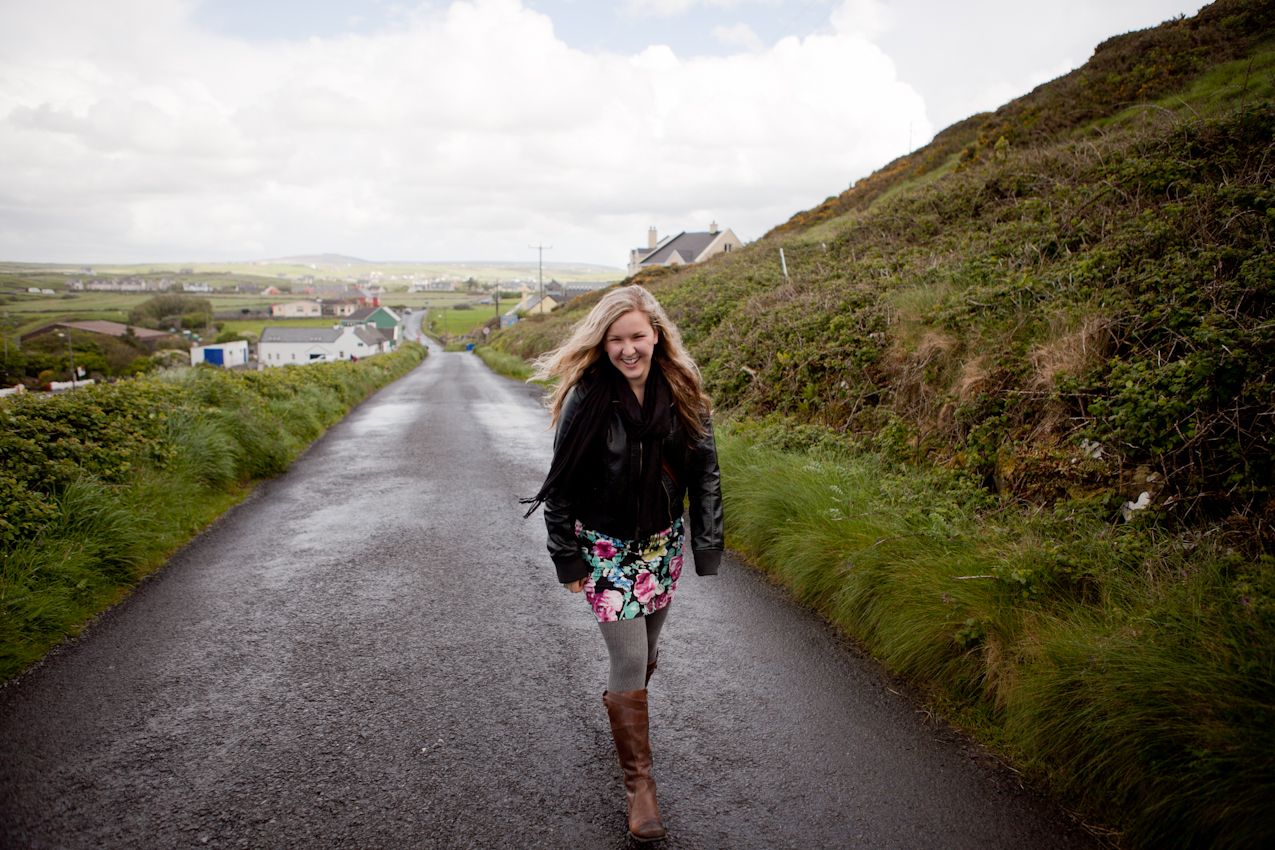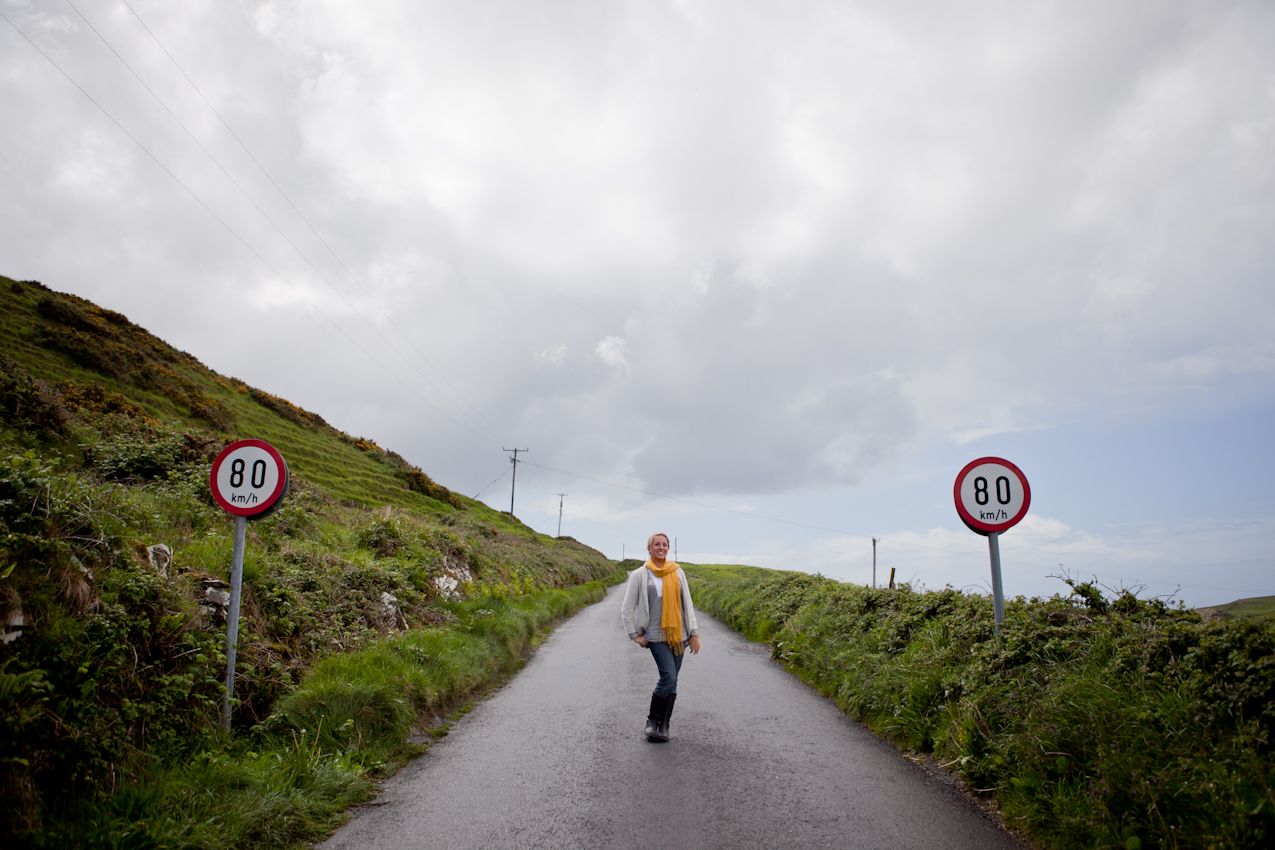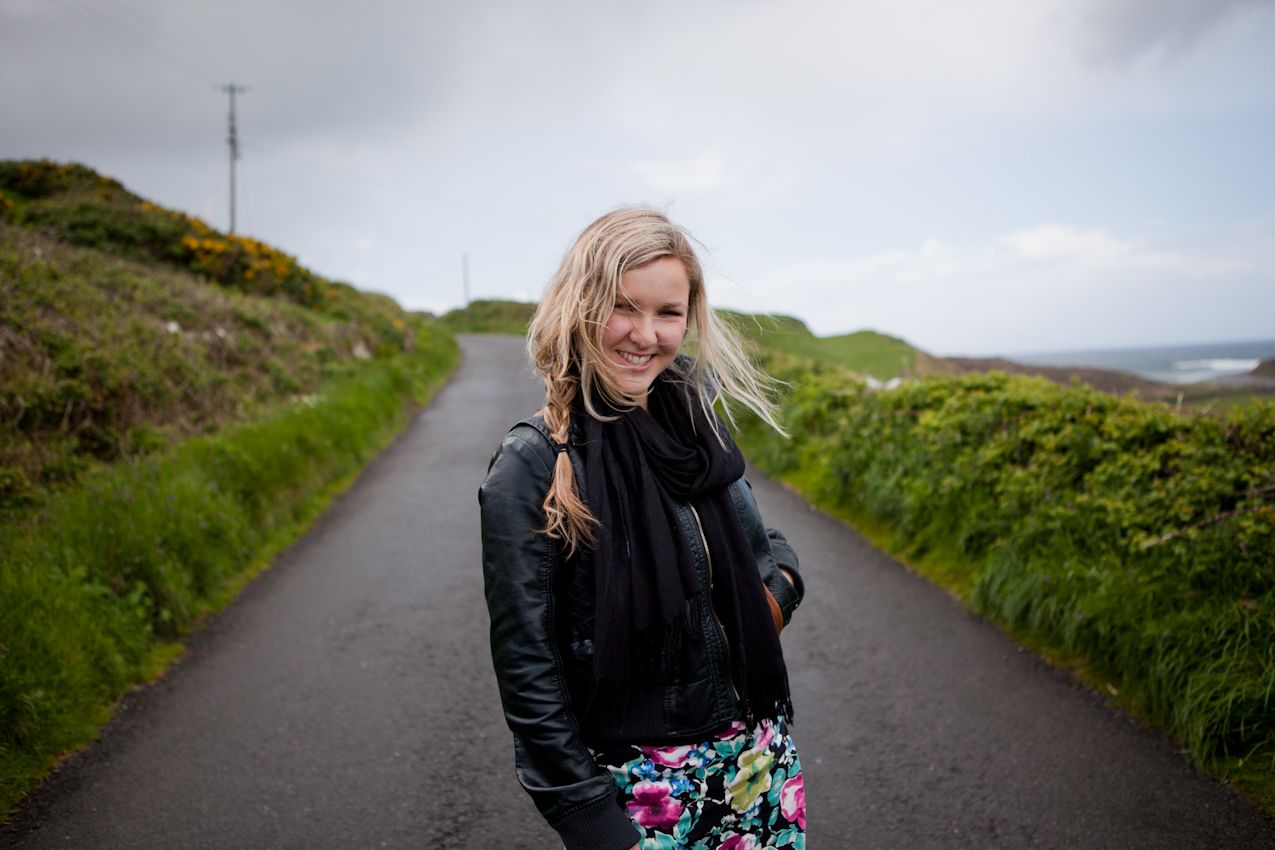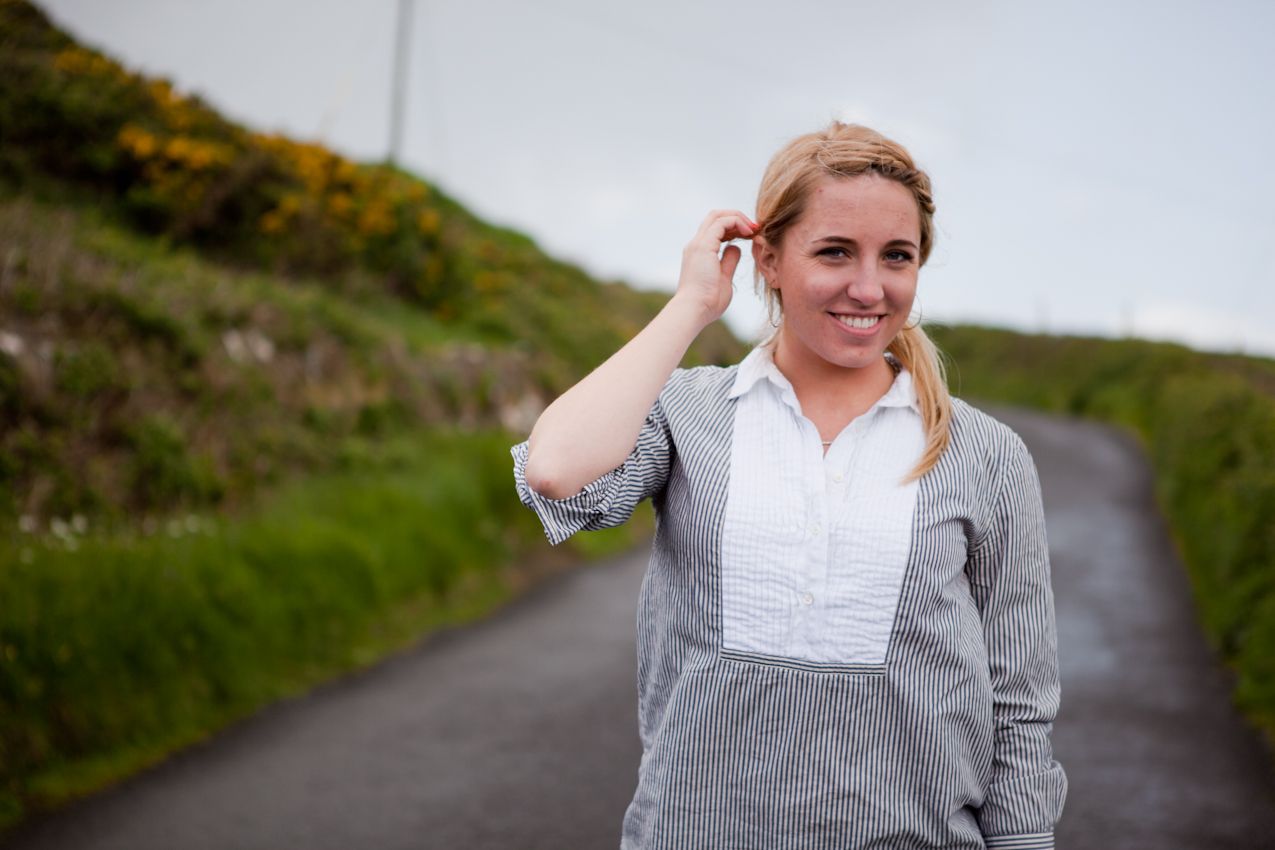 We also got to witness these beauties live and in-person and with singing French girls.


These cliffs are about the size of Delaware.
I'm not kidding.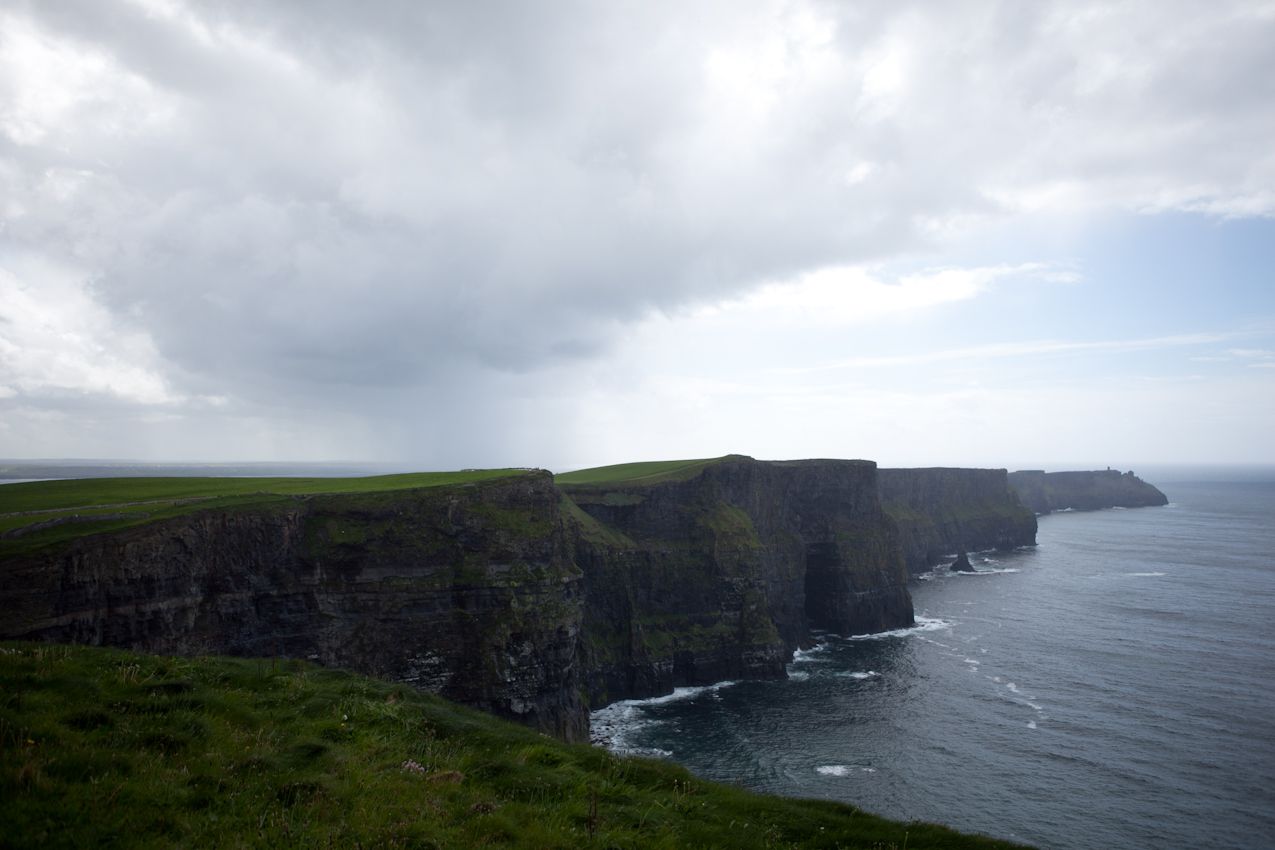 I love this picture Jamz took.
I was saying a little seaside prayer.
It was just overwhelming being in such a beautiful place.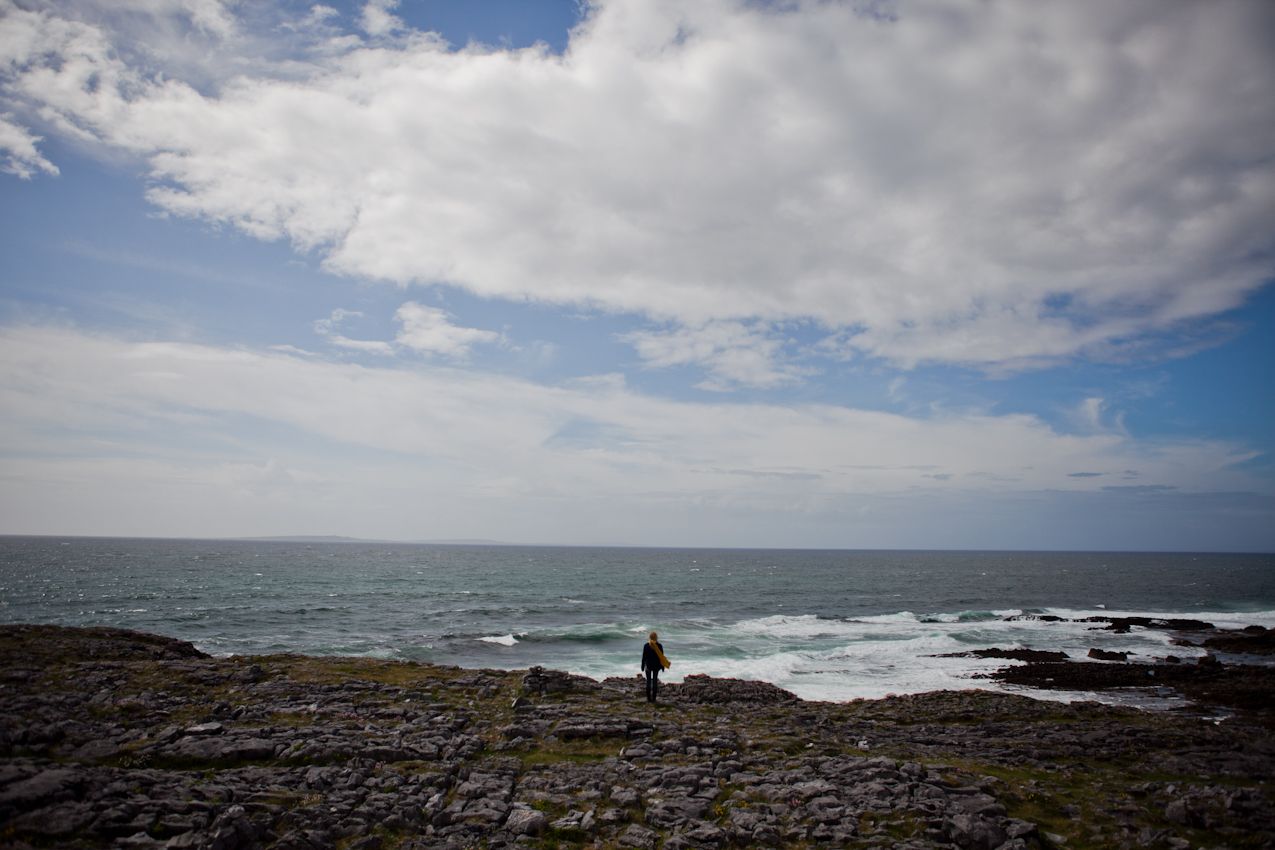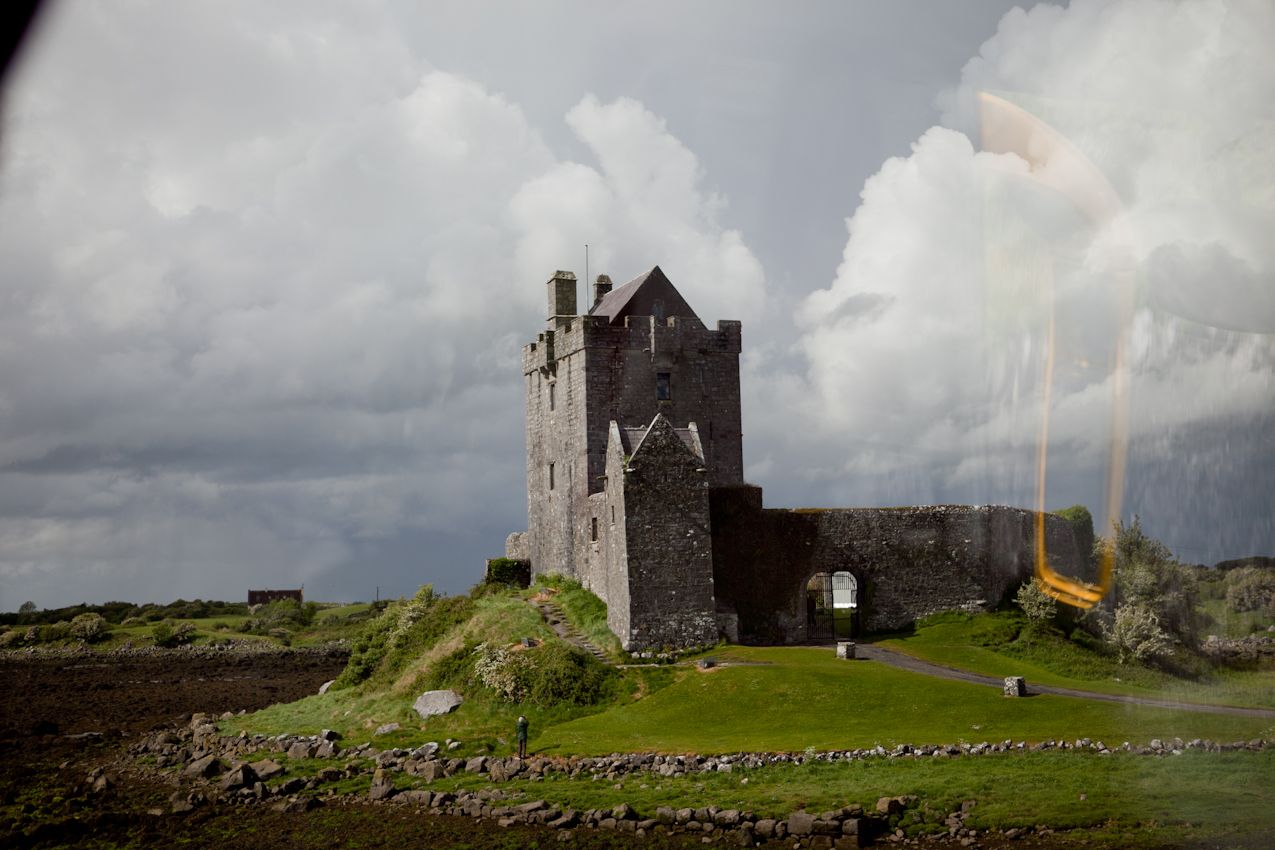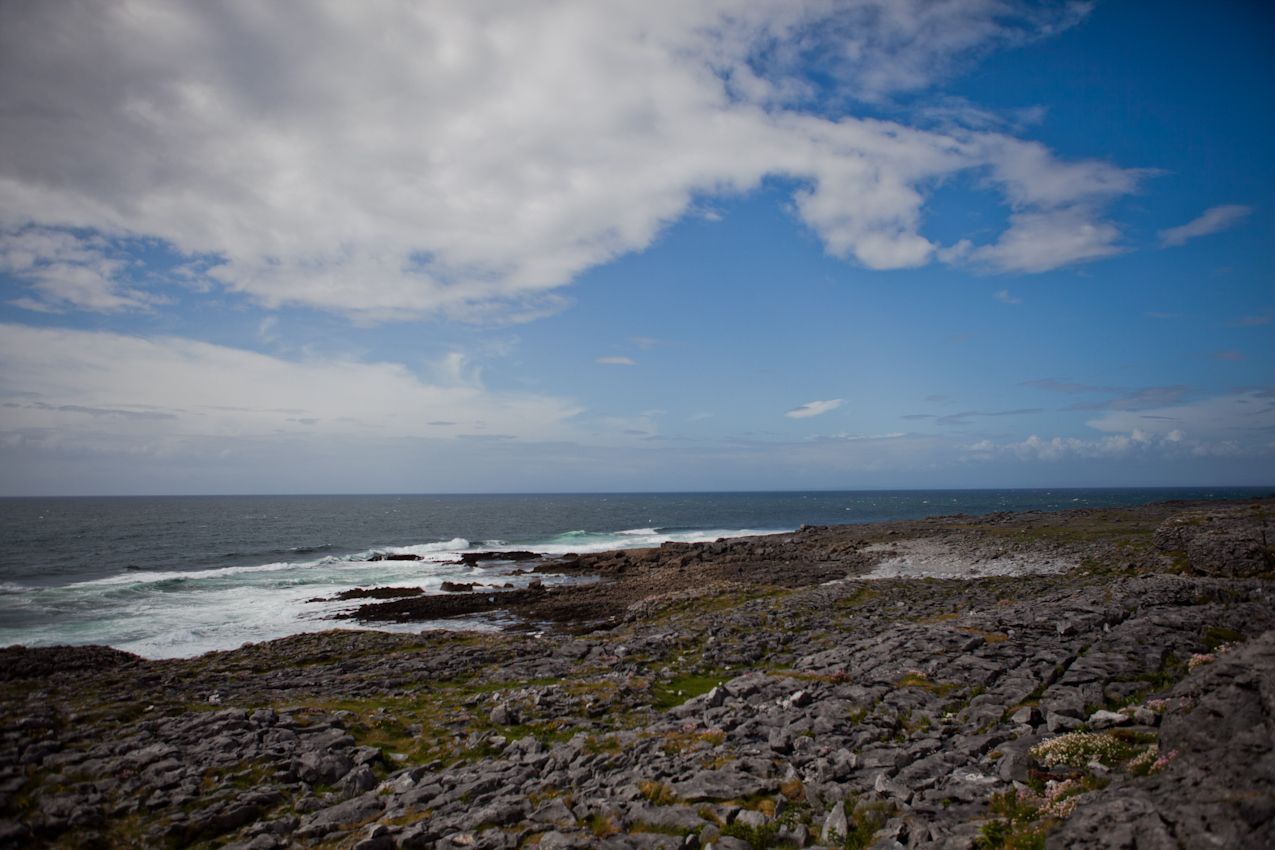 On the way home a rainbow followed us.
Typical, Ireland, typical.
Way to be like every single chick-flick steretype I've ever had about you.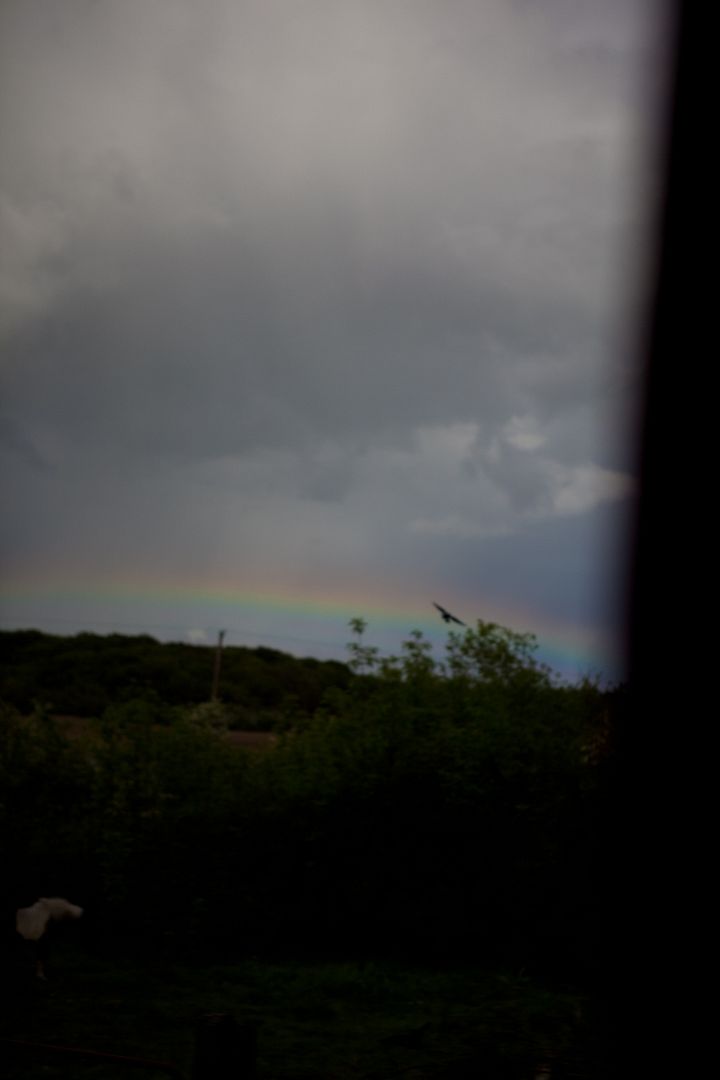 And dreams?
Sorry that you are ruined forever.
My memories are just better.