cause i was waiting a long long time
for a boy like you

she + him | i was made for you

There is a Rose Franken quote that has been circling the Pinterest-sphere recently that goes like this:


"Anyone can be passionate, but it takes real lovers to be silly."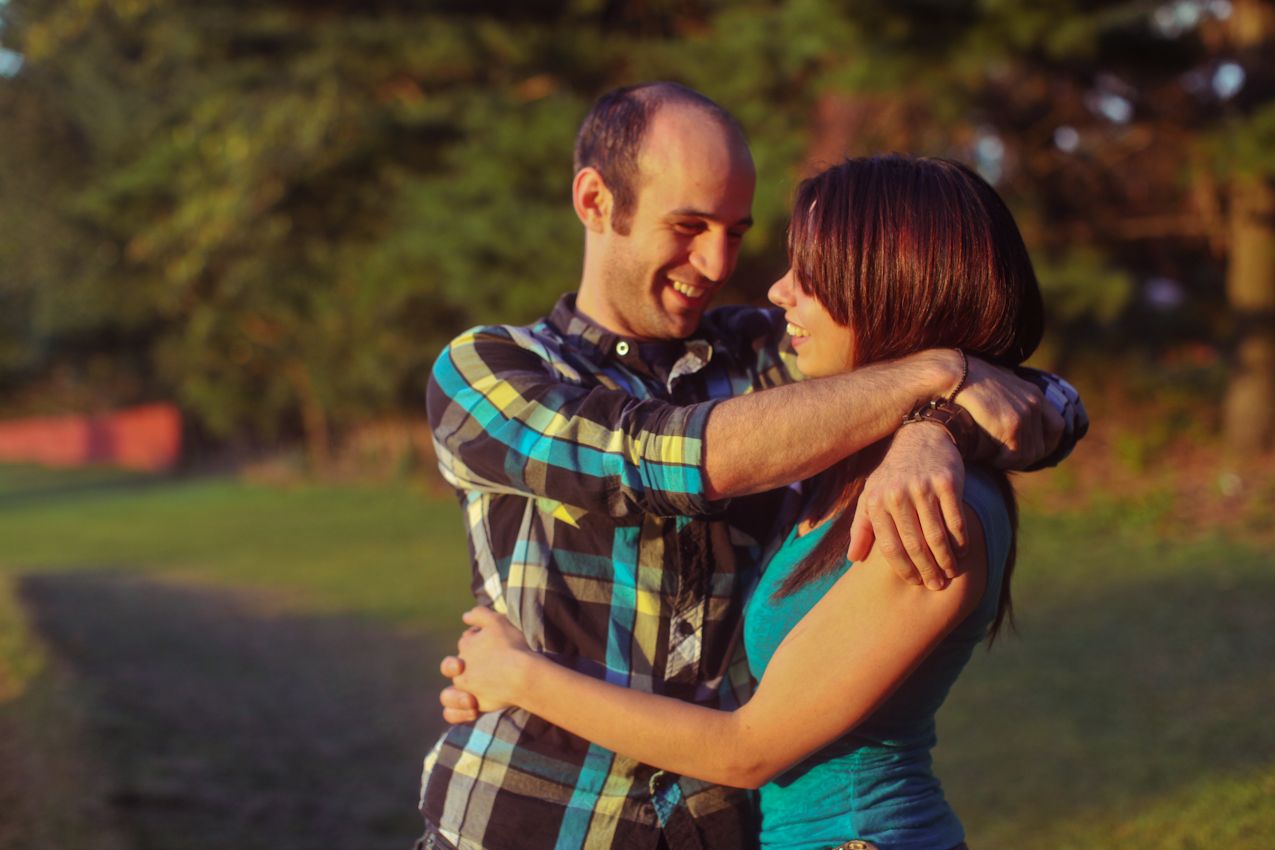 Meet Richard.
And meet Evelyn.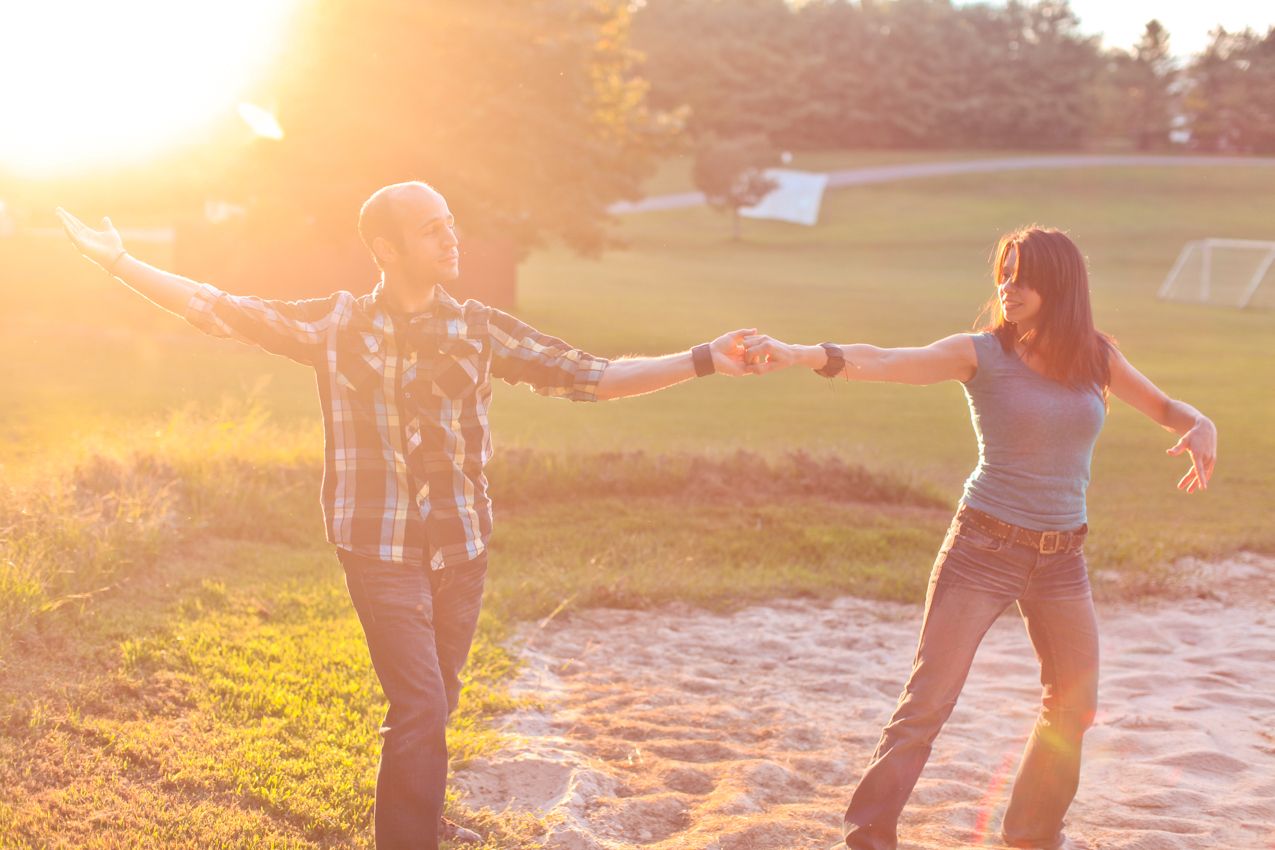 They so so seelly.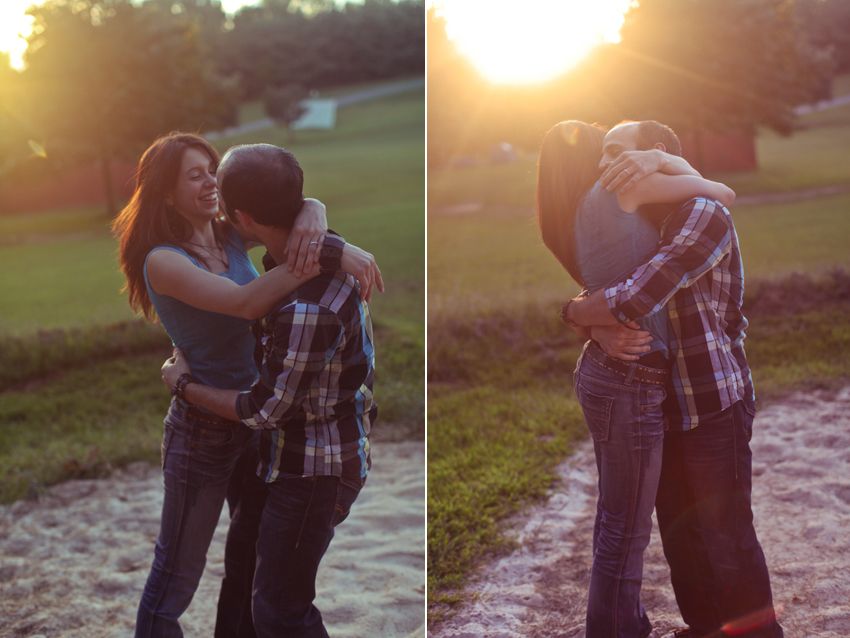 They've been friends for years. And years.
Evelyn was crushing on him pretty hard.
He was... unaware?
Or at least not interested.
But not because he wouldn't have been interested,
he just never really thought of it.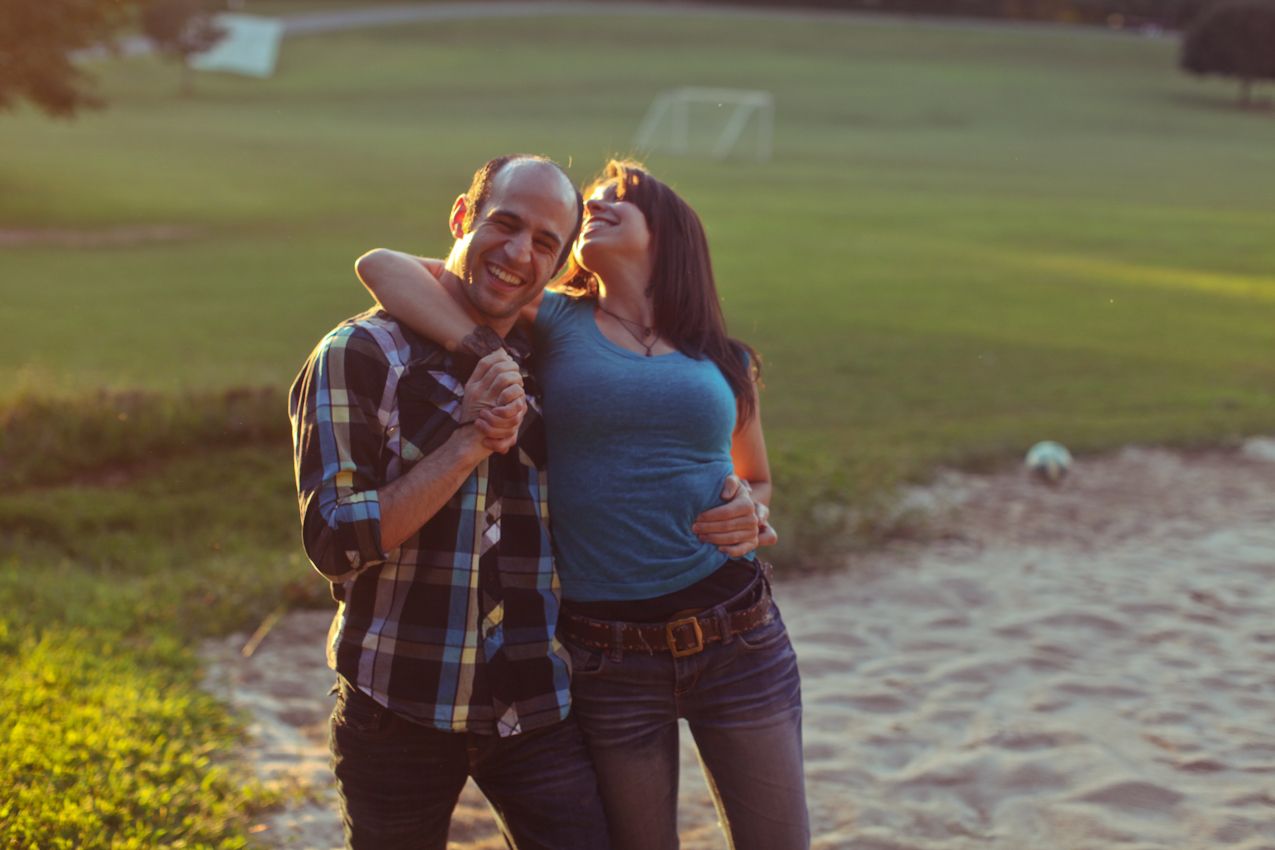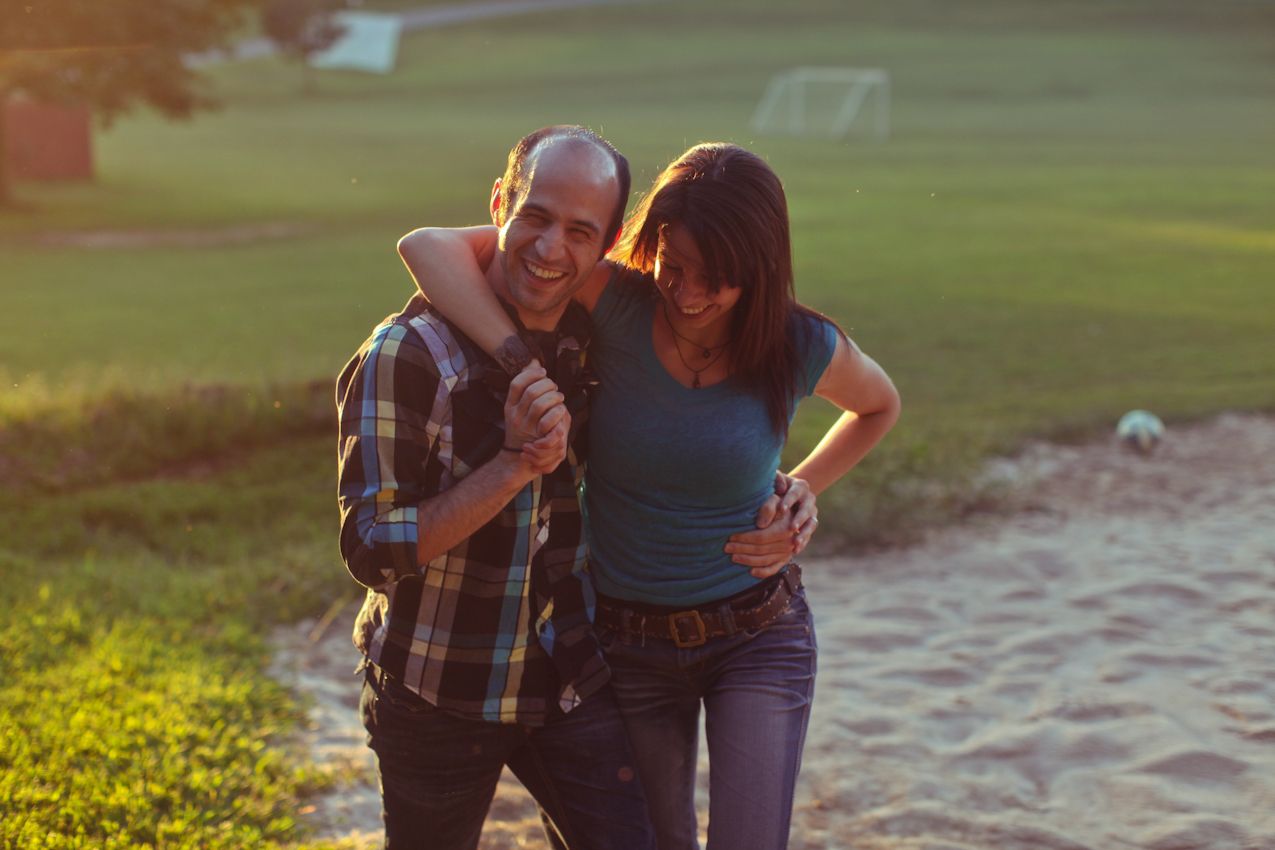 That is, until, Evelyn's um-mamazing birthday cake.
The way to a man's heart is through his stomach,
so if you can't catch his eye, fatten his belly.
Works like a charm ;)


Two years (almost exactly) after they started dating,
they are getting married.
Praise the Lord for birthdays so girls have an excuse to make boys-they-like treats.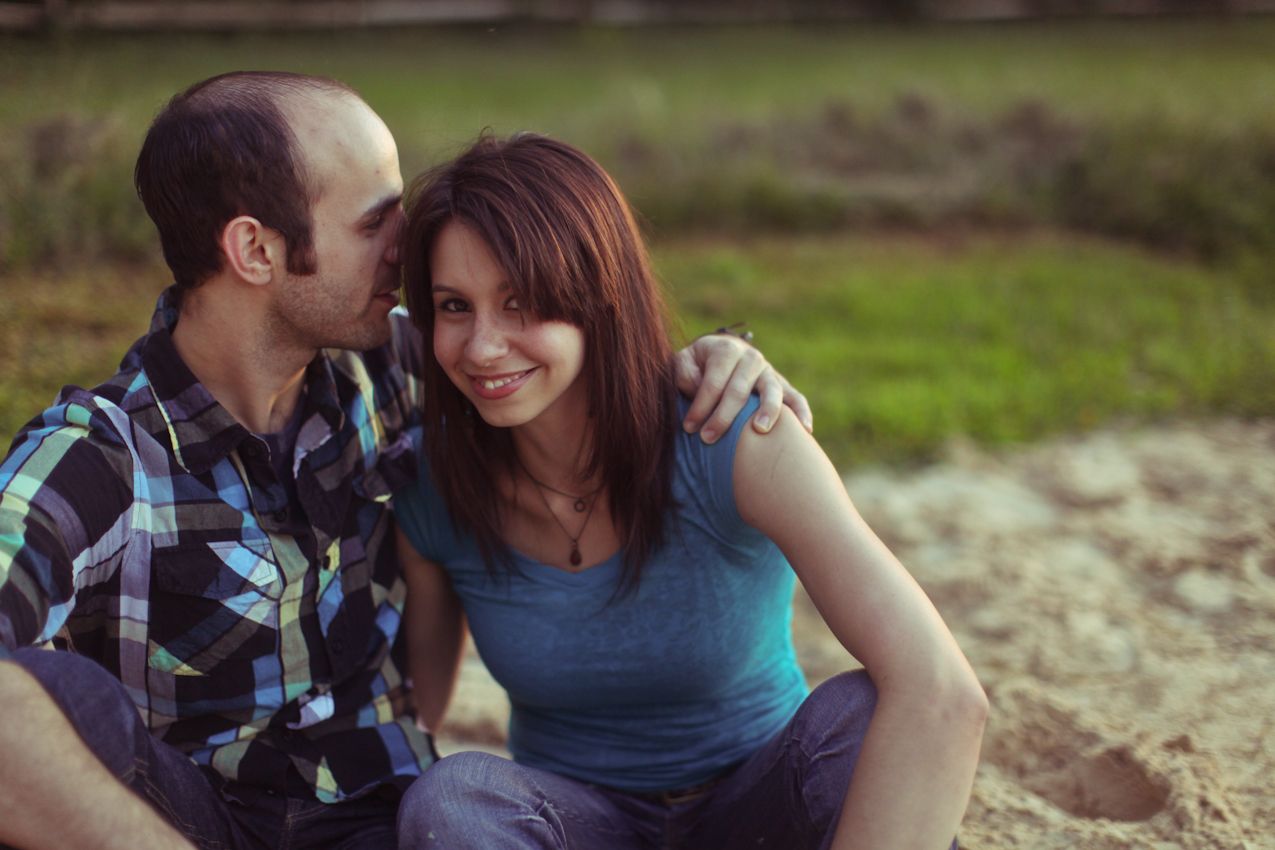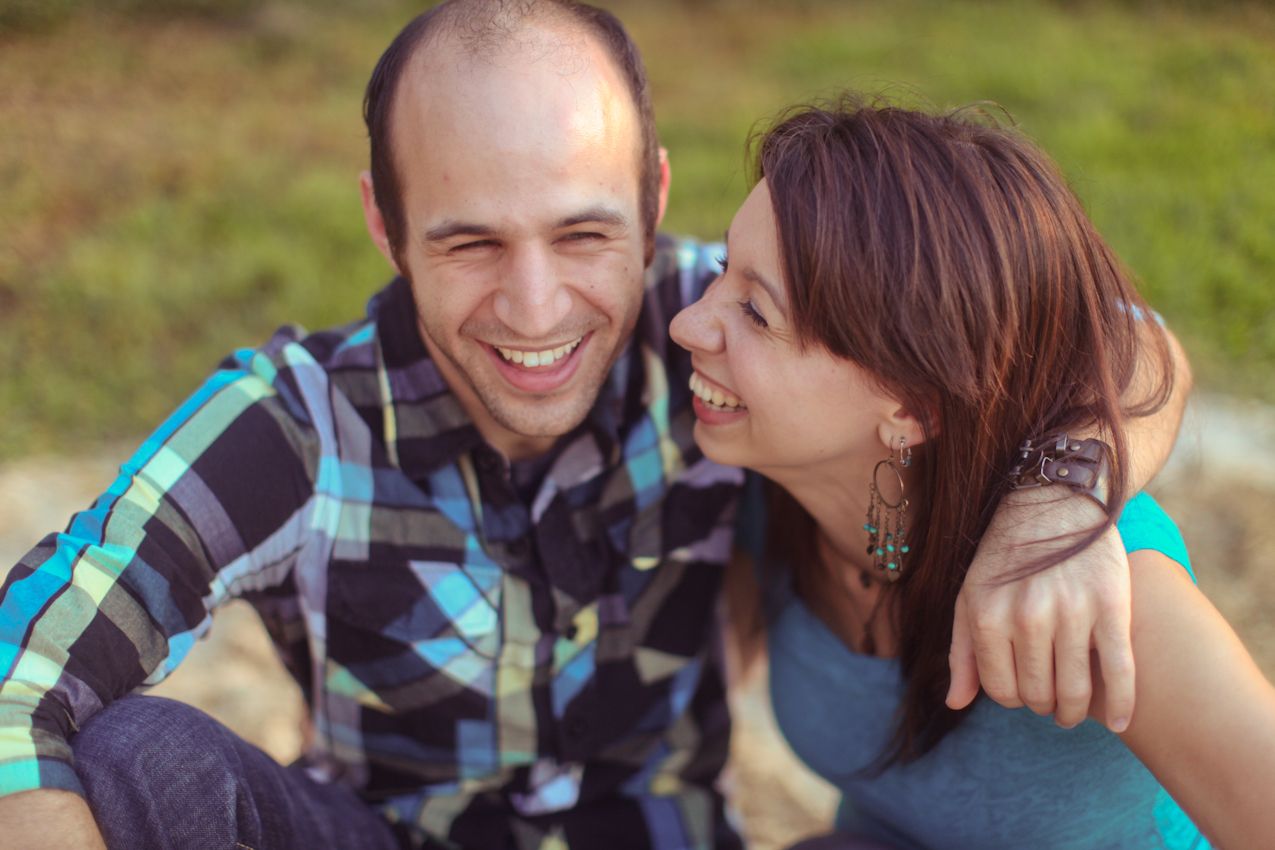 I love Richard and Evelyn together.
I love their constant banter,
their snappy, nerdy sense of humor,
their shared loved of Battlestar Galactica,
their childlike play.


Let me give you an example of their "play."


I occasionally give couples "roles" to play at a shoot,
just for fun, if the couple fits.
I asked these two to be the lead, hard-to-get cheerleader and the popular, ego-full, quarterback.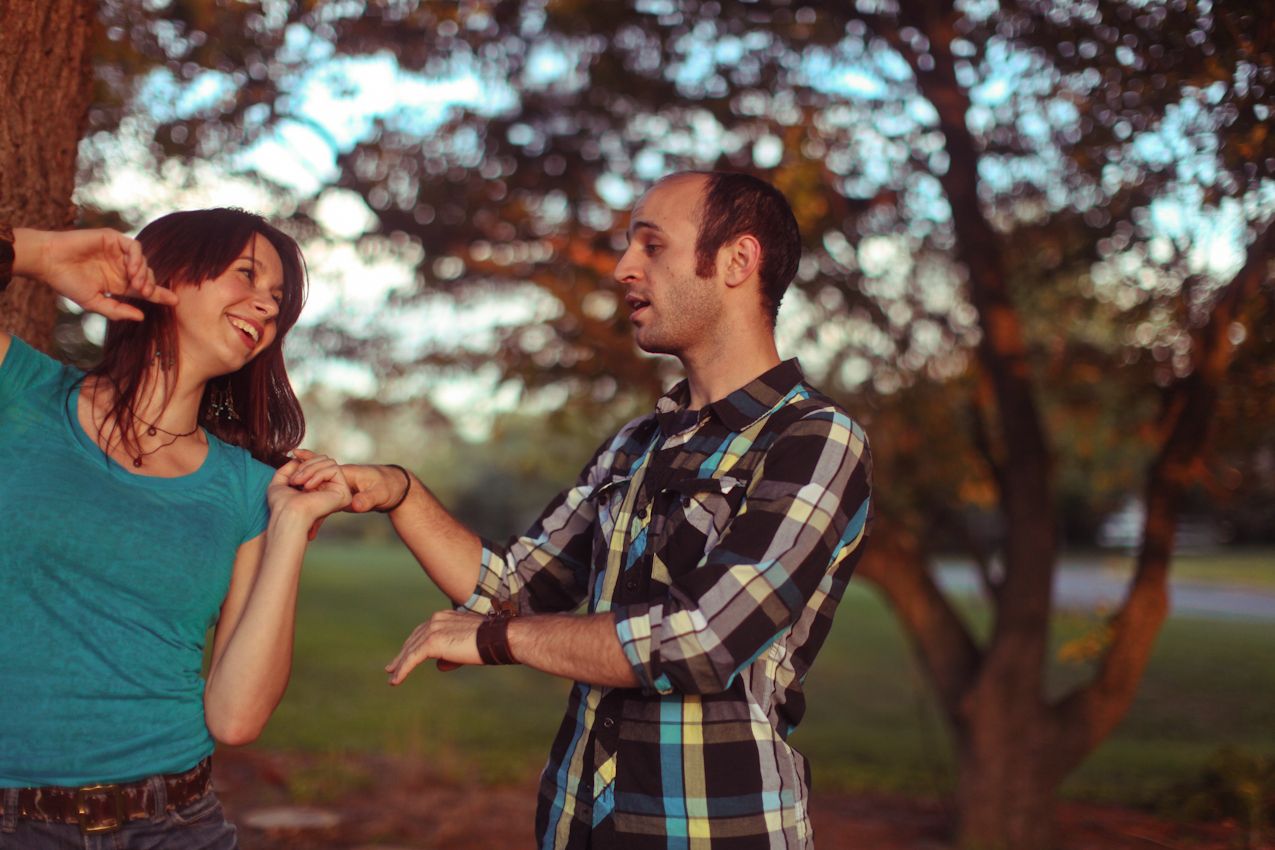 Here's what they did:
R: SooooOoo, if you were a pirate, would you want a parrot on this shoulder...


... or this shoulder?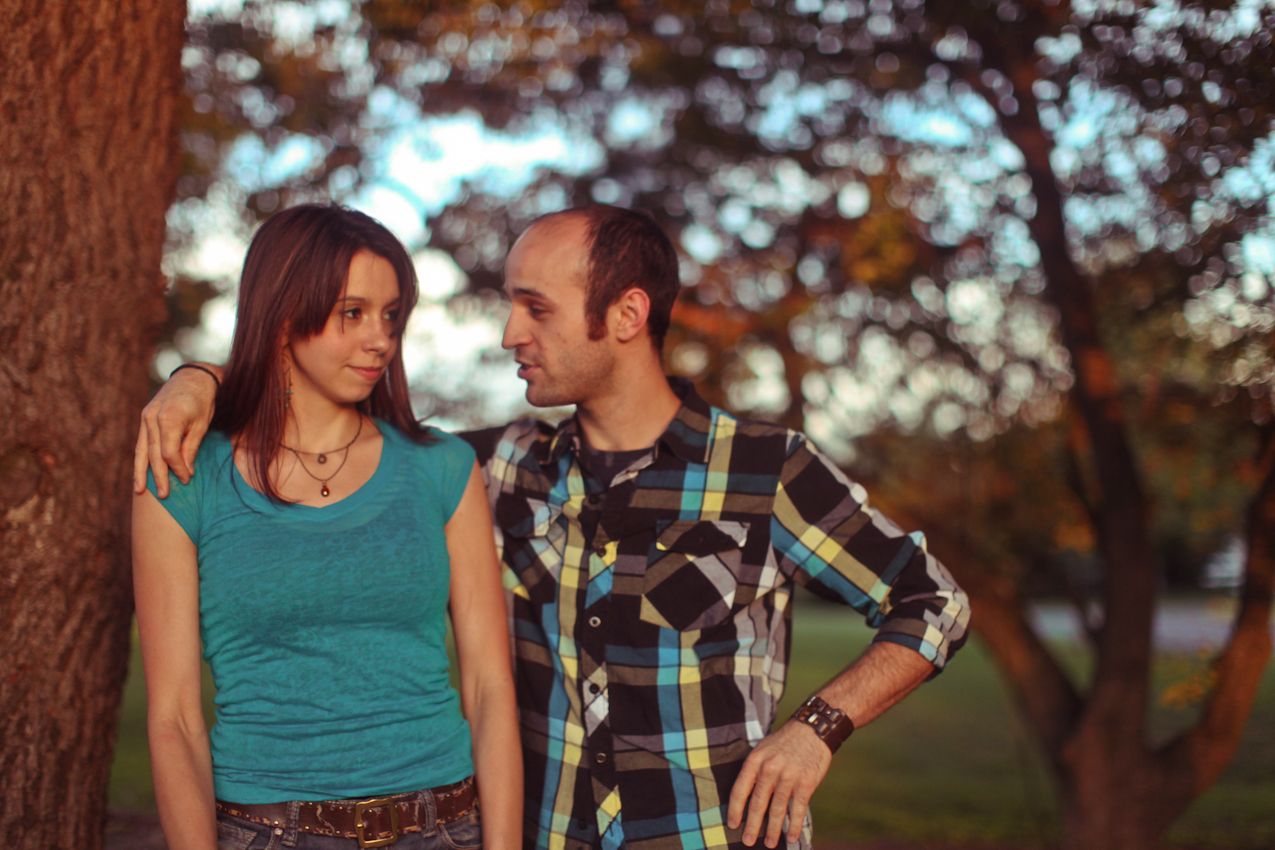 E: Um, no.


E: Uh-uh, nope.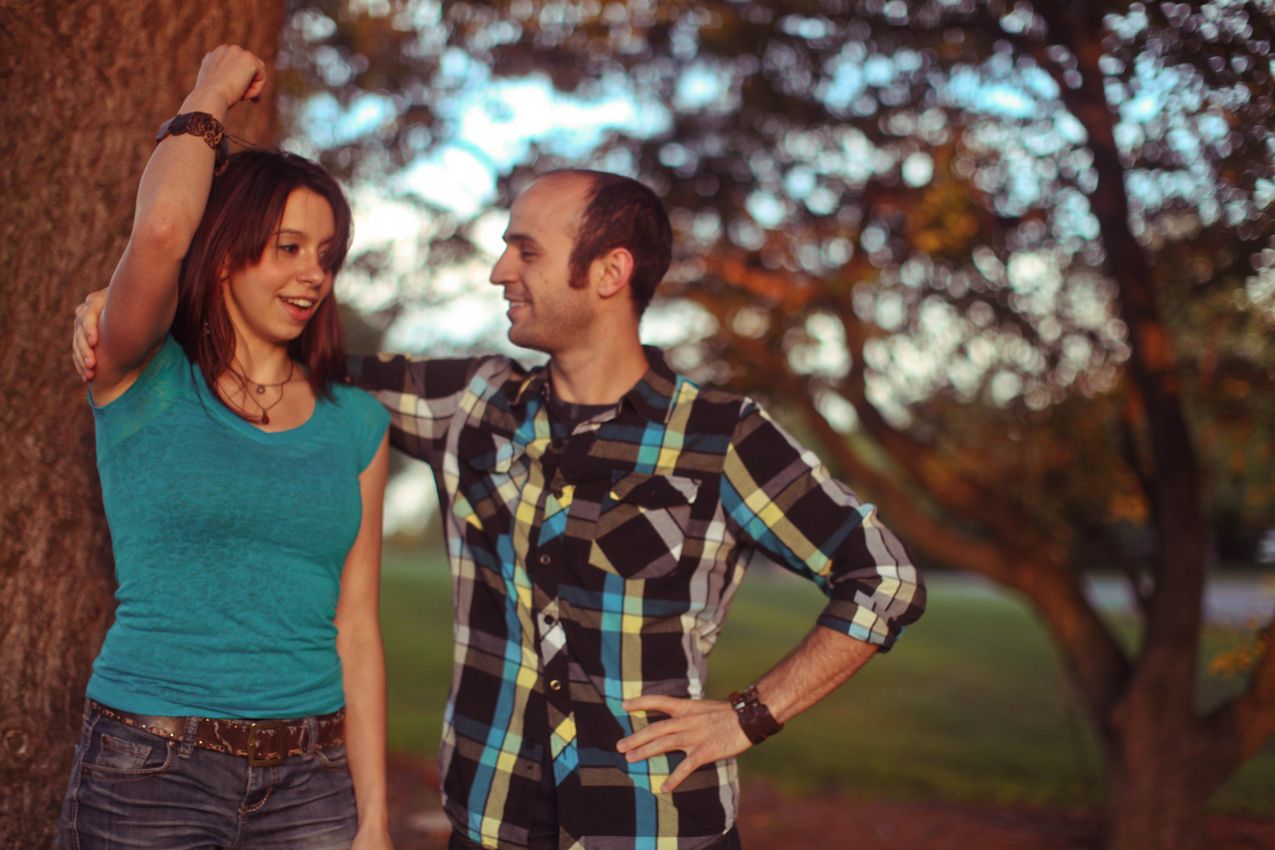 WHAM!
She started kicking the daylights out of him.
Richard was running around yelling "This isn't how it usually works when I woo girls!
You are too hard to get!"


"Why aren't you smitten with me!"
WHACK!
WHAM!
"Please want meeeee!"

Eventually he just grabbed her.
R: I love your forehead!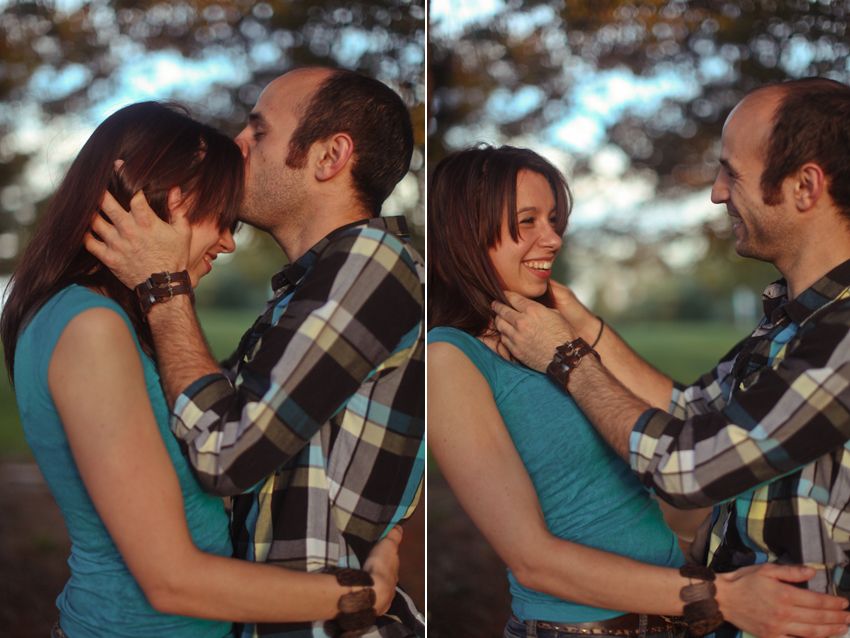 And then they played some more.
R: "Hey! We should play hide-and-seek around the tree, right?
Isn't that what you are supposed to do? Isn't that so cute?"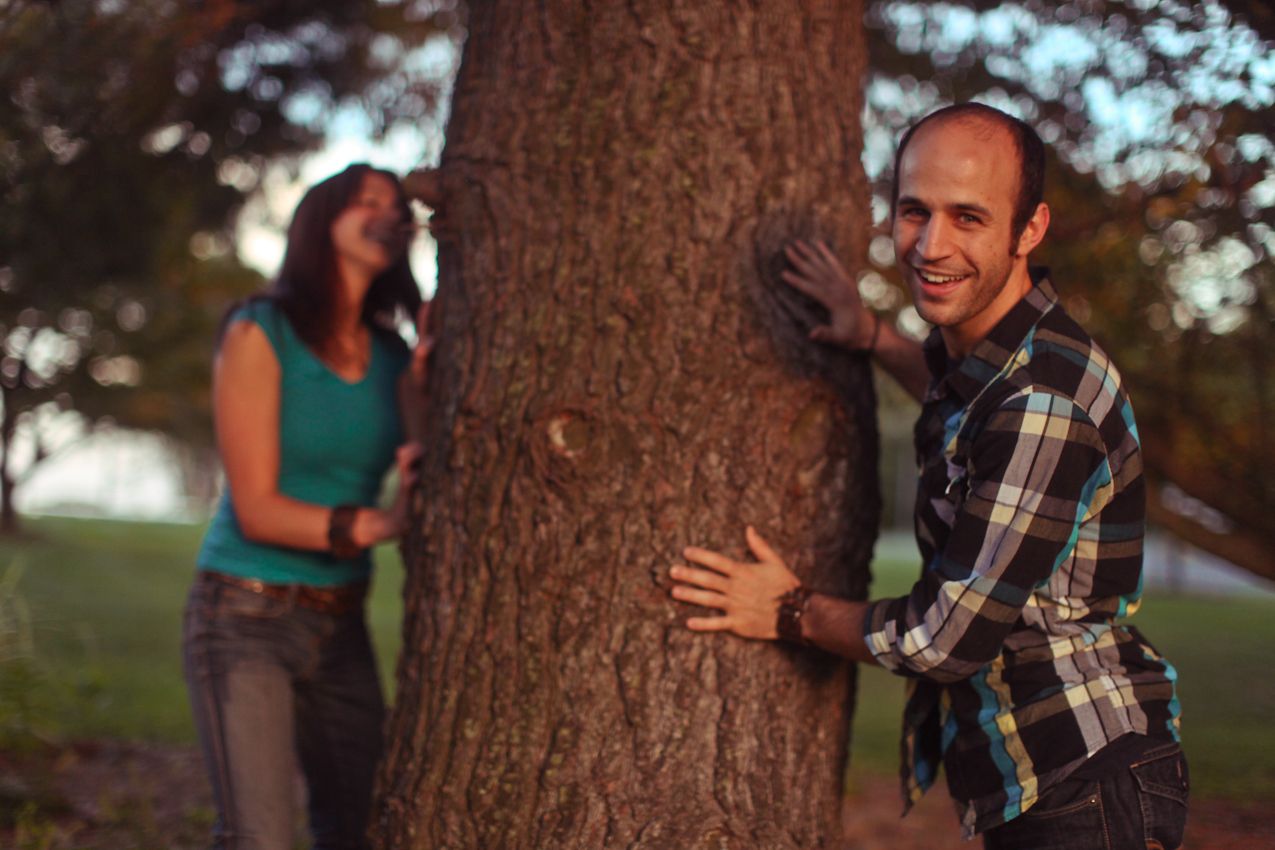 Whatever it was they were doing was pretty cute,
so I let them play on...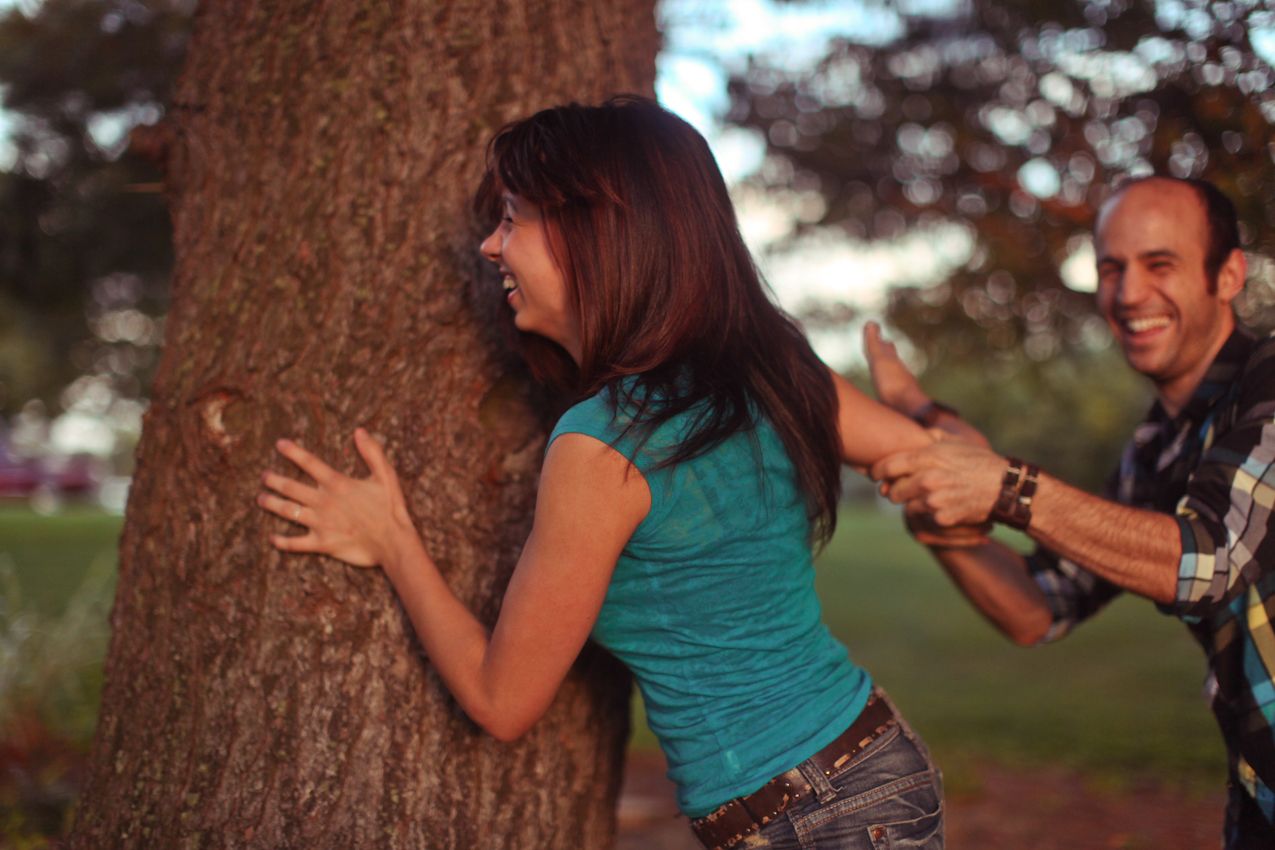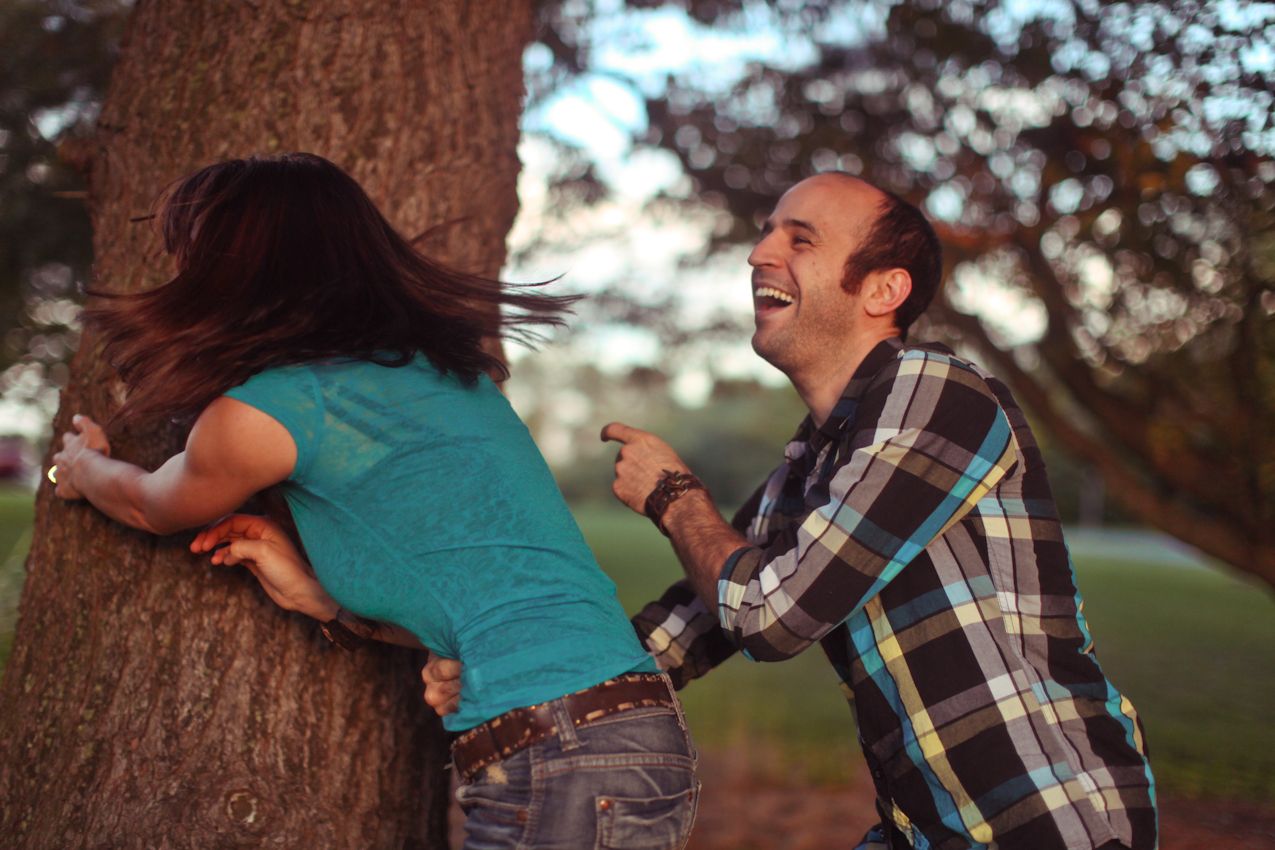 E: And now we have to do the finger-heart thing, right?
Right.


Probably my favorite.


I was invited over to Evelyn's house (the location of this shoot, as well as the location of the wedding) a few weeks ago to get the "grand tour" and for them to cast their vision on me ;)
I was speechless. It's like a wedding factory over there.
But not in a nonsensical way.
Just in a detailed, creative, intentional, celebratory way.


I canNOT wait to tell and show you all about it.
From the "farm-to-table" inspired meal
(yes, they are growing their own garden specifically for the reception),
the garden-literature theme,
the homemade elements,
the fresh picked flowers,
It's gonna be so beautiful.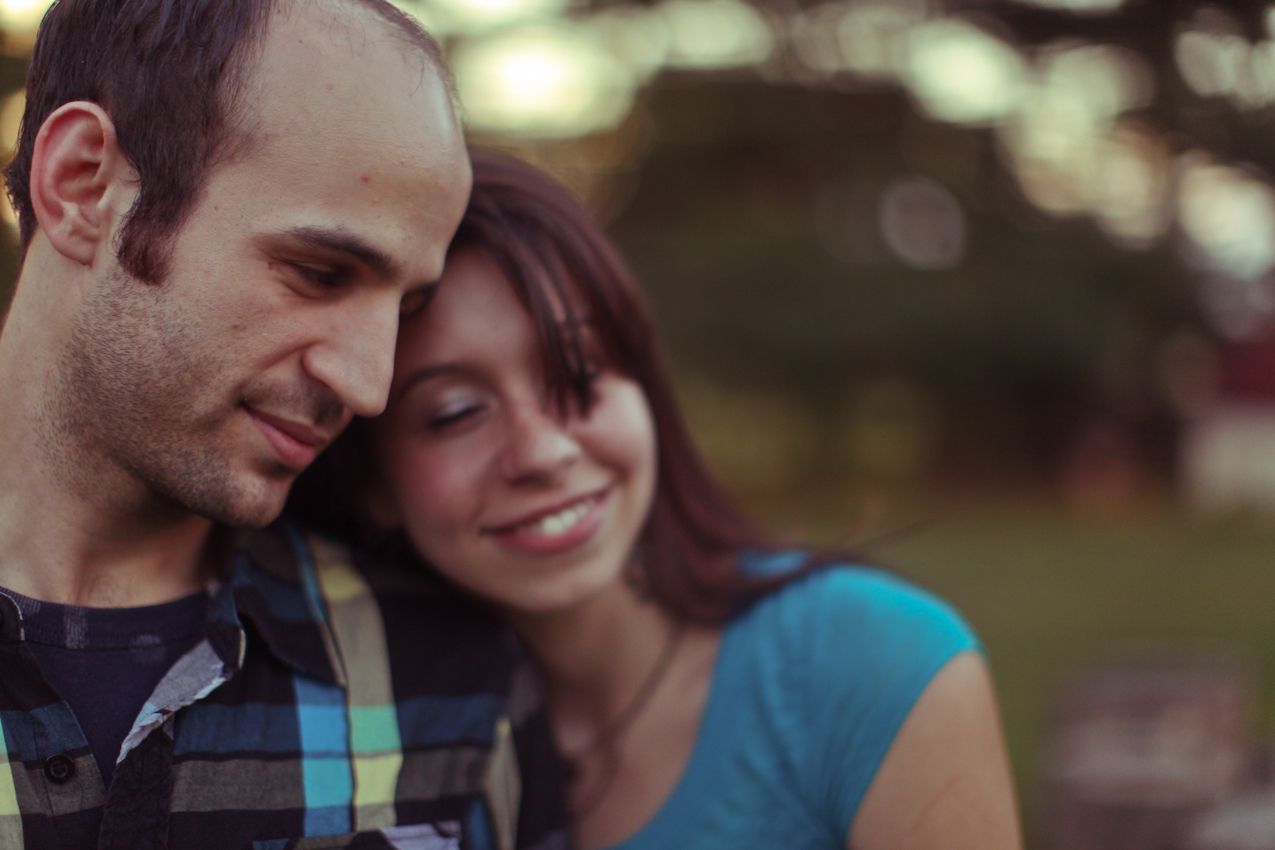 R: Just calm down and be romantic with me.
E: I know. I want to. But my DAD is watching us out the window.


R: Oh Evelyn, it's okay...


R: ...he knows what happens on wedding nights! He knows how babies are made!
They crack me up. They are so comfortable, happy and goofy together.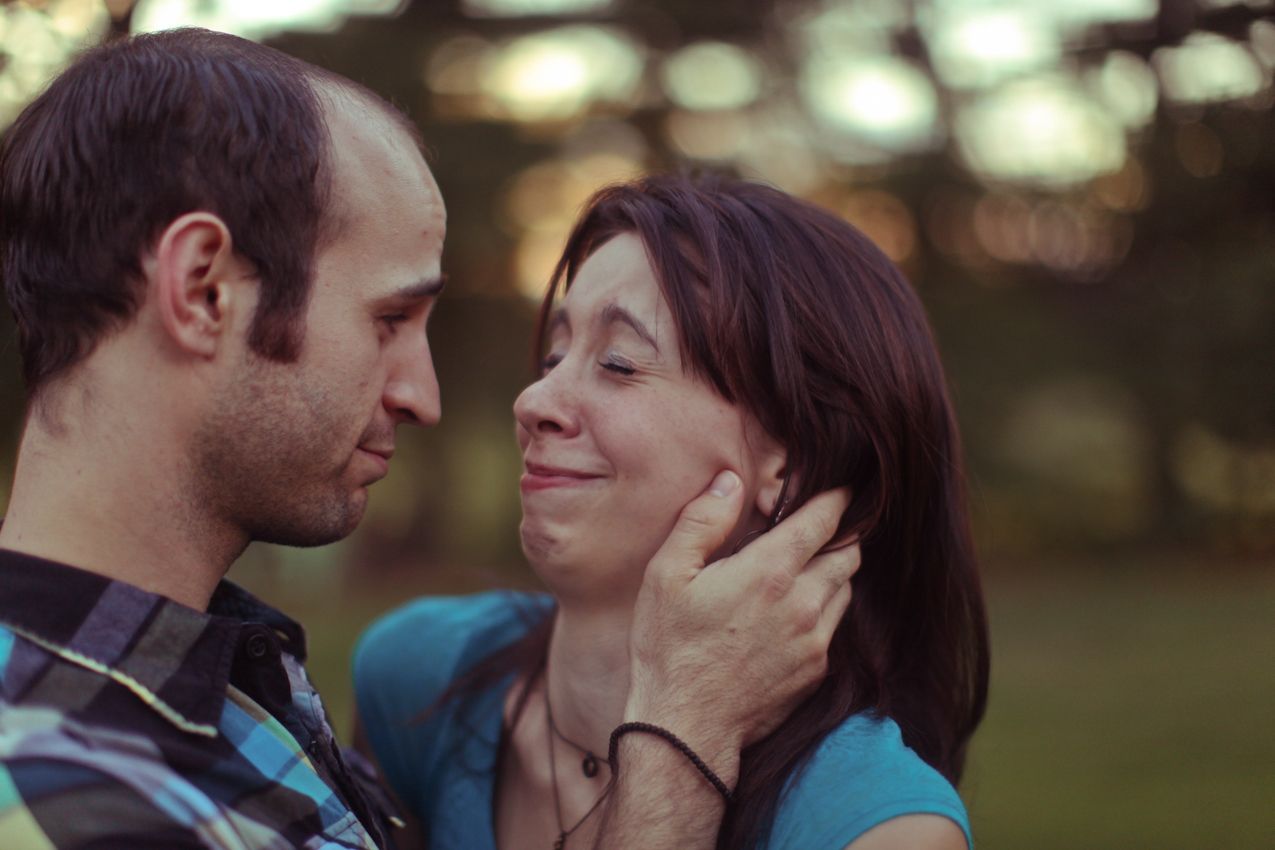 They're just awesome.
Shirts + jeans, golden light, 25 minutes and enough fun + love to last a week:
this was such a wonderful engagement shoot.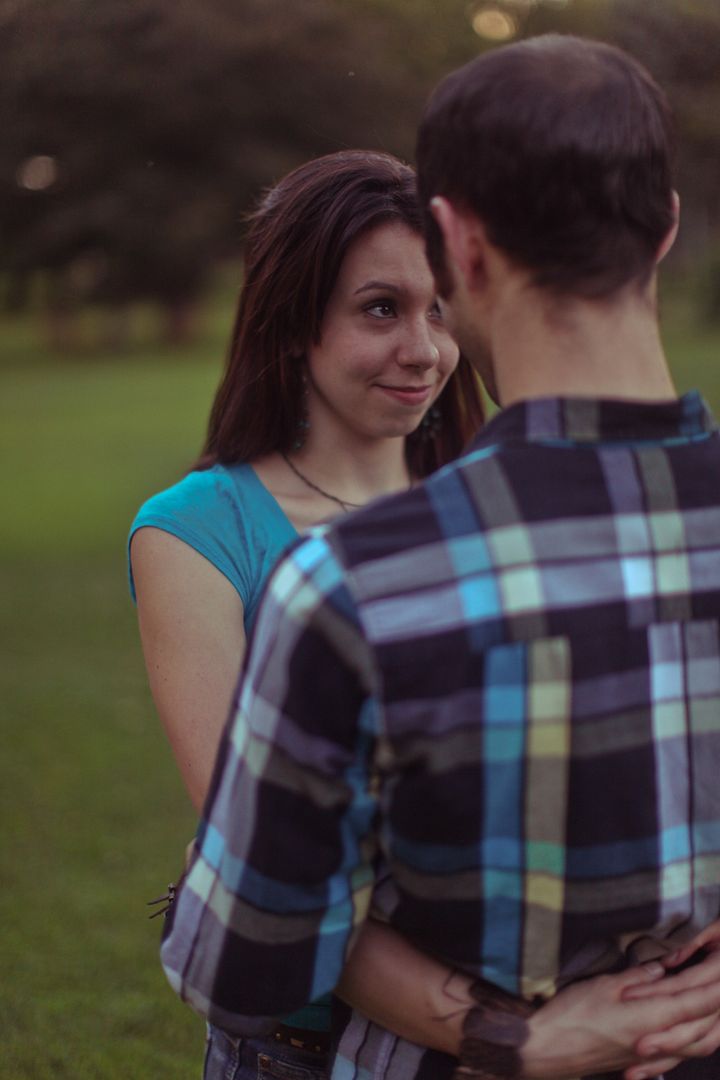 Hurry up and get married already! SHEESH.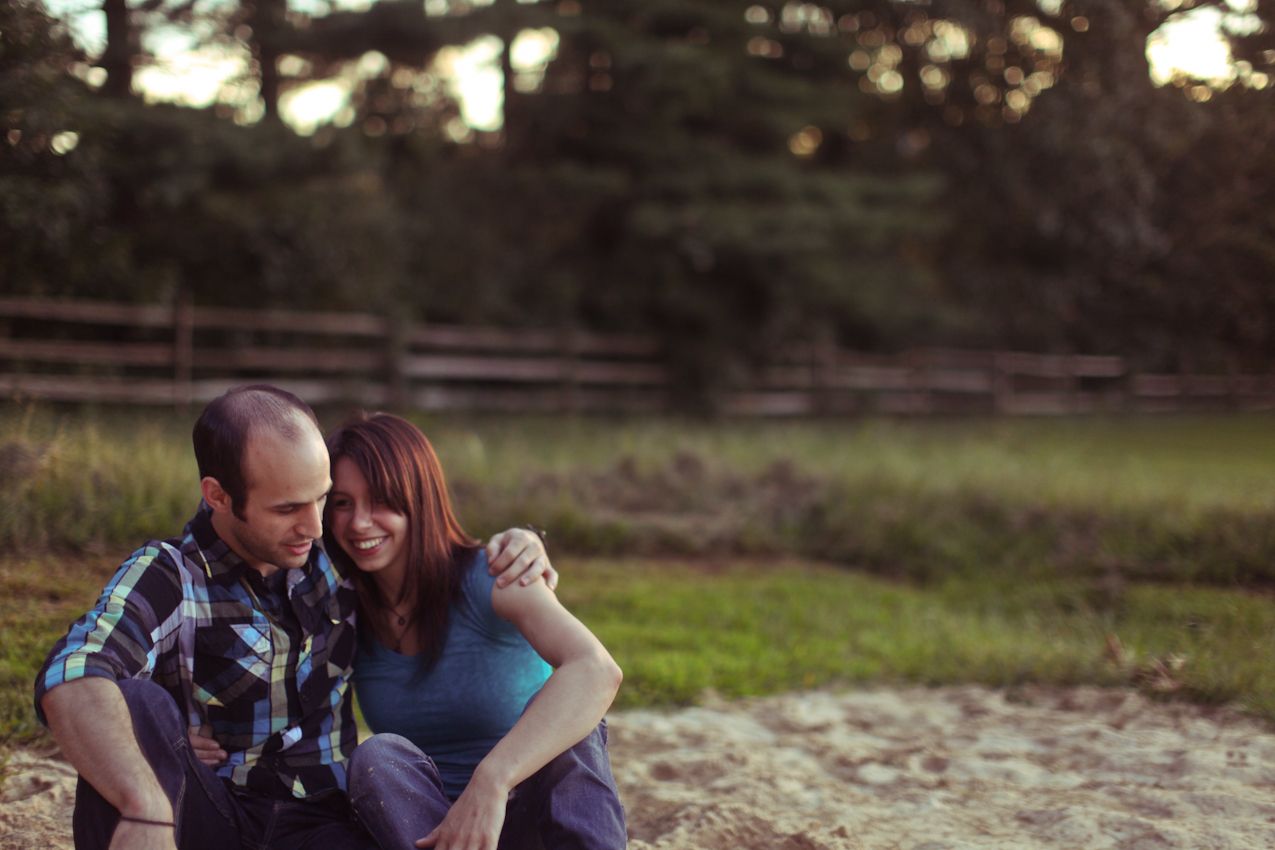 :D