Sara told me that I shot two of her friends weddings. She said she loved my photos. In my inbox right now I have four e-mails from Sara. Only four. We talked on the phone once. E-mailed four times. Ba-da-bing, ba-da-boom. I told my second-shooter on the drive up to the wedding that I wasn't sure what to expect: I've never met the bride and I've never been to (nor heard of) the venues, and it was supposed to rain, so I was willing to bet everything was going to be inside. Sara had sent me a little photo-collage of the "look" of her wedding. It was all very pretty but let's be honest, people can pull some snazzy pictures off of Pinterest and not quite follow through on the execution, if you catch my drift?

Long story short: I didn't know what to expect.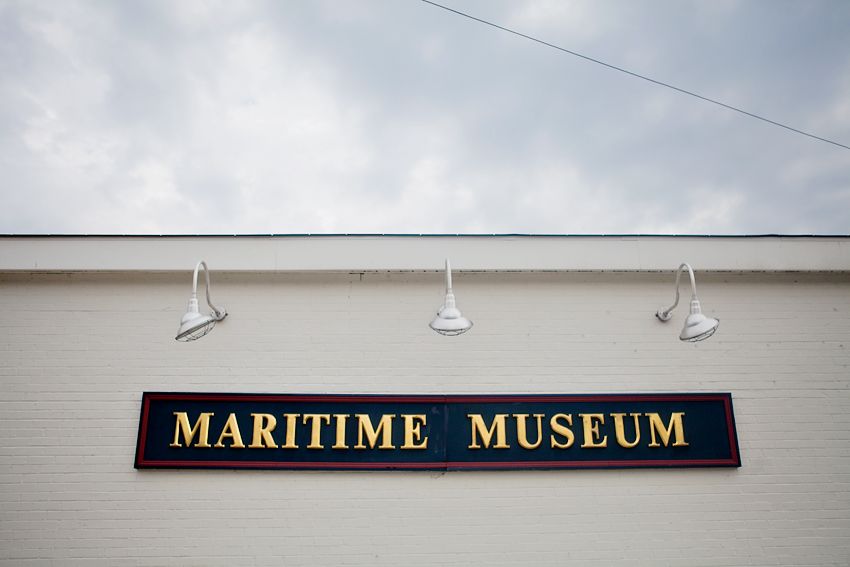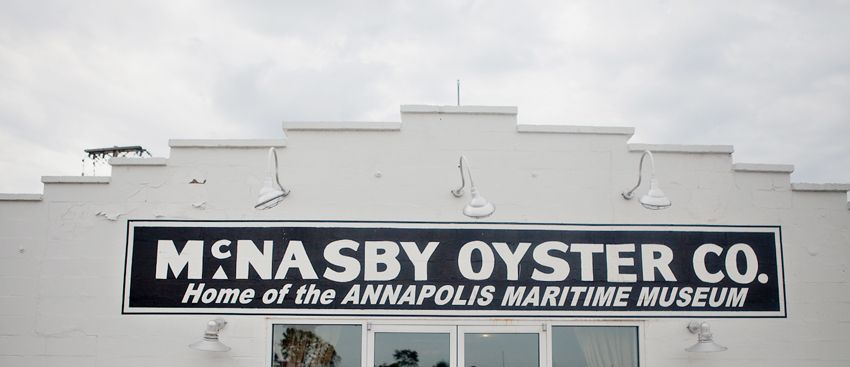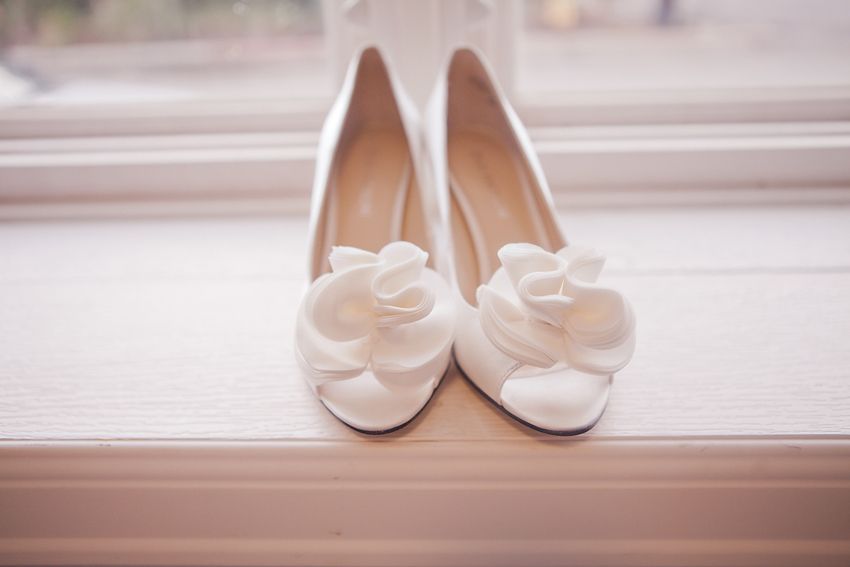 After a whirlwind of custom-made PEACH dress-ness, Enzo Angiolini shoes, freckled laughter and pinning, all housed in Annapolis' Maritime Museum, it clicked.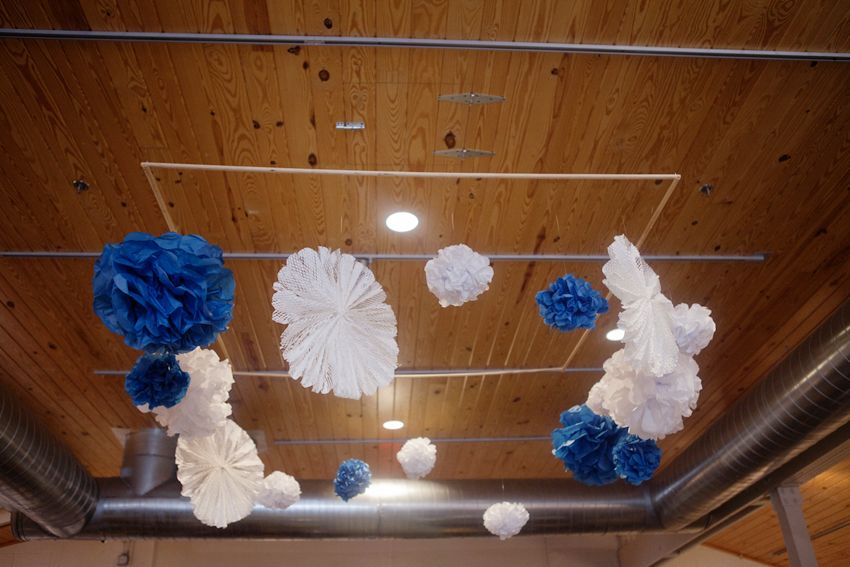 I HAD met Sarah before! Why of COURSE. Everything fell into place. She was IN one of the weddings I had shot. Sara! The funny, outspoken, confident, loud, did-I-mention-funny? Sara! See her in this one? Hamming it up on the far right? Goof. I was so excited. I kept thinking "Man. Sara! I LOVE SARA! I can't believe I didn't know this was her wedding!" As she made faces at the guests coming in, and as I connected my dots, I knew this was going to be an amazing day.


Meanwhile, the boys chillaxed out back in the boats. I made a fool of myself when I met the boys (quick story: I came up and said "Hi guys! I'm Kristen" and one of the guys shook his hand and said "Nice to meet you, Kristen. I'm Kristen, too!" I made some sarcastic comment about how "original" that joke was. Told him to come back when he had a better one-liner. Told him how countless groosmen have used that one on me. "No, really, that's my name." I rolled my eyes. "It is! His name is Kristen America. We are being so legit." Oops. His name is Kristen. I'm Kristen, he's Kristen. Shaaa-weet.)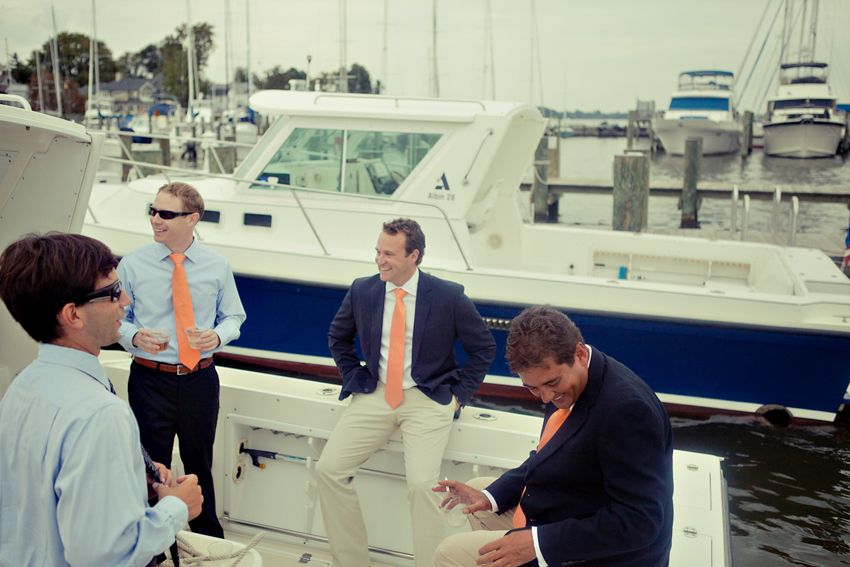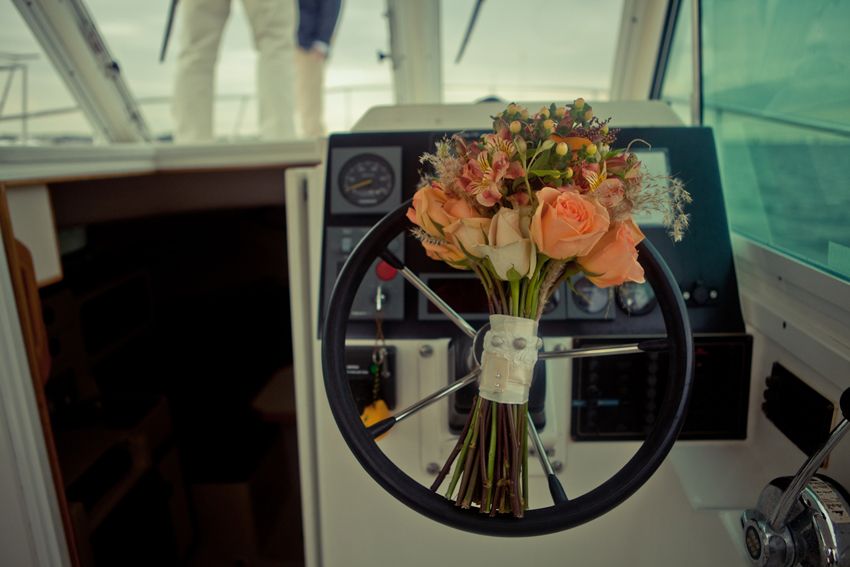 At this point I started to hear all about this "unique" ceremony. I was a little confused. Almost every bride says she wants her wedding to be unique, so I wasn't confused by that... I was just confused with who exactly was marrying them? And why were there "acts" on the program? And, well, I didn't have much time to dwell on it. The show started rolling and I was caught up to speed in no time.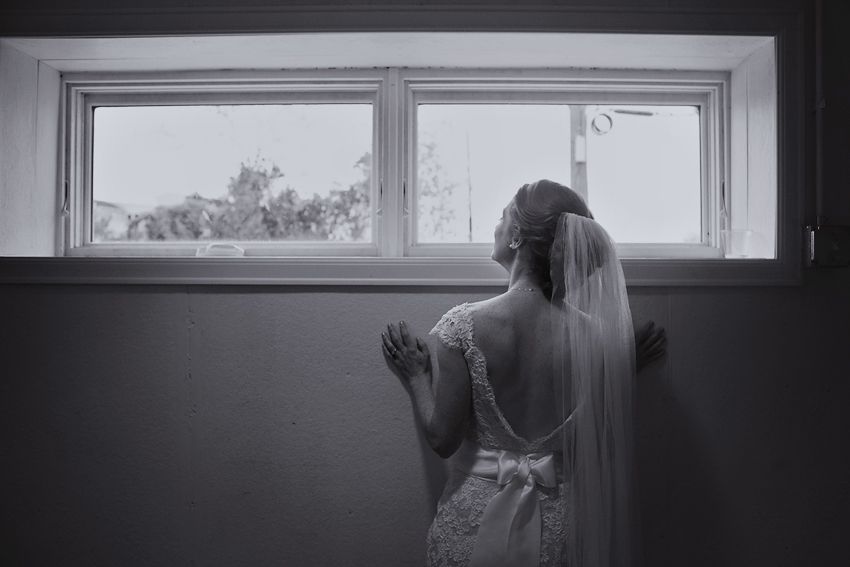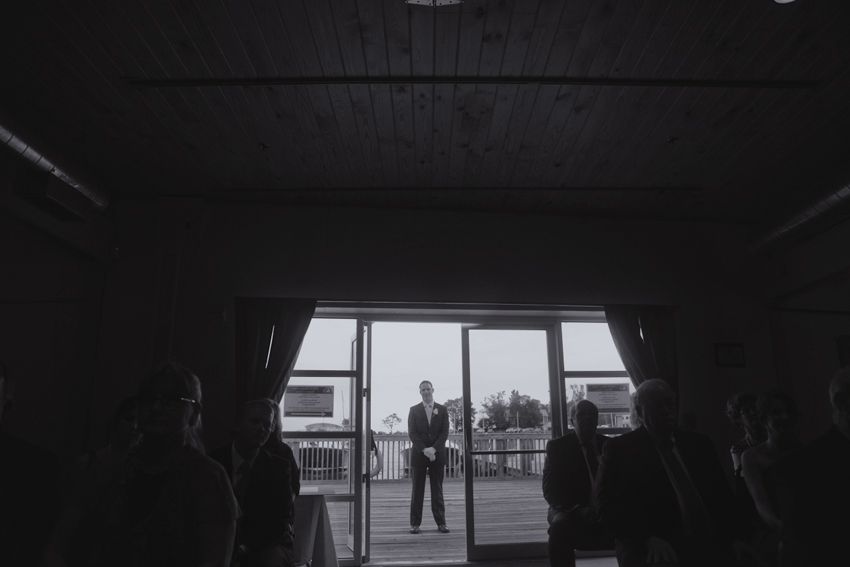 Now up until this photo, everything has been pretty normal. Groom waits, bride walks, dad hands-off, couple unite. All is well. But here the ceremony took a turn for the different. One of two Ceremony Narrators explained to the guests what this wedding was going to look like. Personal, community-oriented, and very very unique. There would be readings, live songs, poetry recitation, story telling and more. They were asked to view themselves as participants, and also like an audience. This was like a show, a performance, a great work of art. Yet also very real, not fake and not pompous.


There was a little introduction to the 7 Tenants of Marriage that Dan + Sara wrote themselves. For each tenant there was a following "act." So the laughter, the singing, the hand-holding, ring-warming, joke-telling and ceremony began. Different friends and family performed different parts. They must have had 30 people involved, out-loud, in the actual ceremony.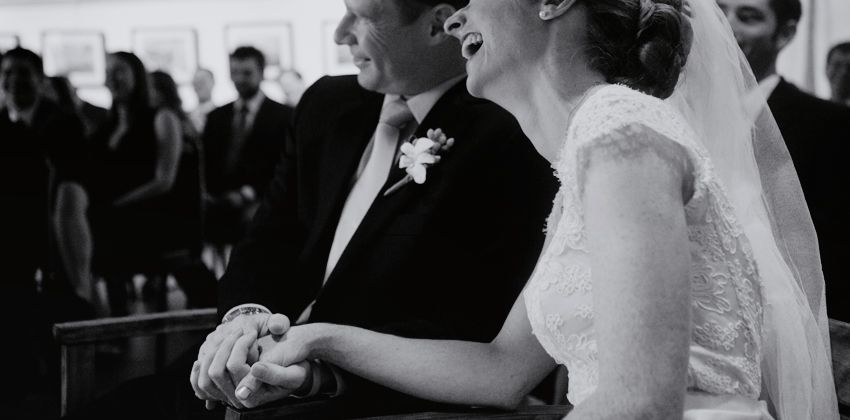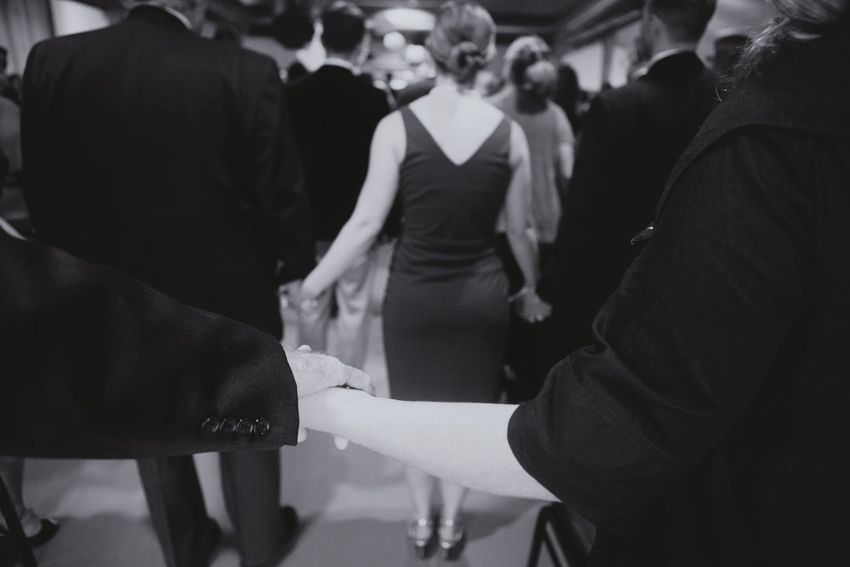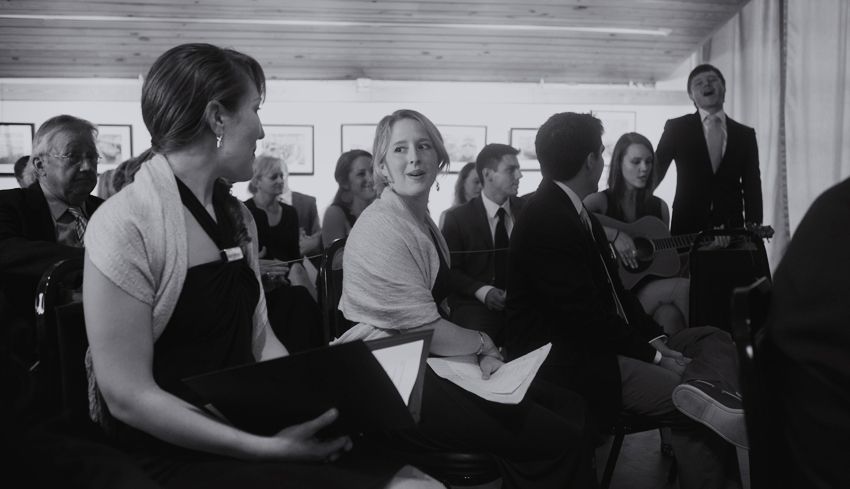 One of the best parts of the entire wedding was a poem (haiku style) an unusually funny friend of theirs wrote. Dan and Sara didn't hear the poem until the very moment in the wedding. And it was hillllarious: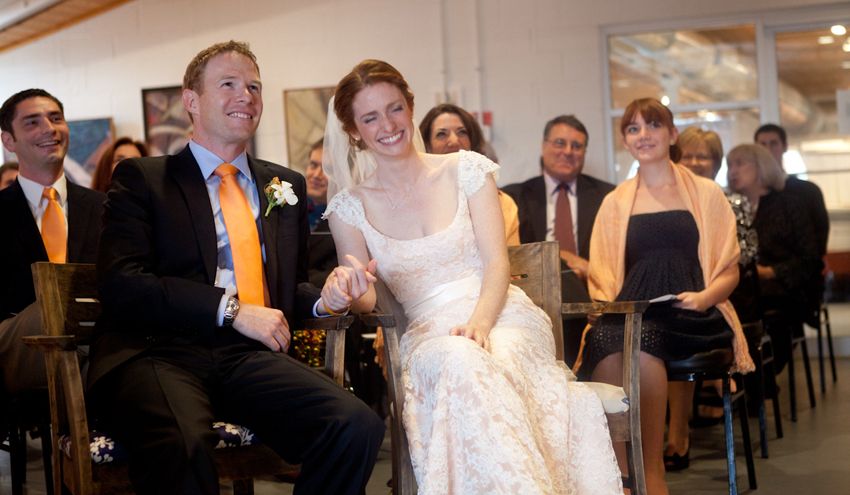 I could never repeat it as well as it was originally stated, but the big punchline was about "these red-heads and their hot, albino romance." It was pretty epic ;)


Circled by all their best ones, these fair-skinned lovers became husband and wife.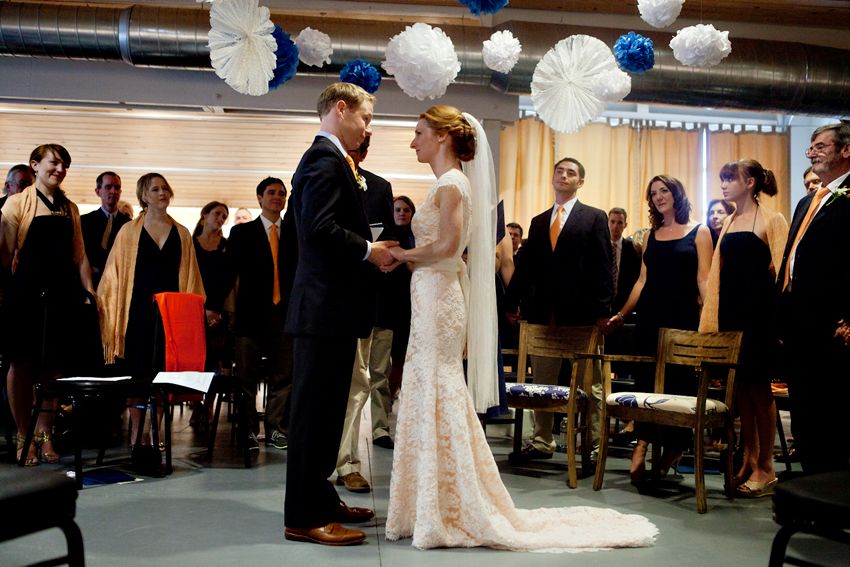 And they kissed! Just like all husbands and wives should do.


Now here is where it gets juicy. Mr. and Mrs. exited the ceremony right onto the dock. Guests clapped and cheered, everyone smiled and hoo-rah-ed!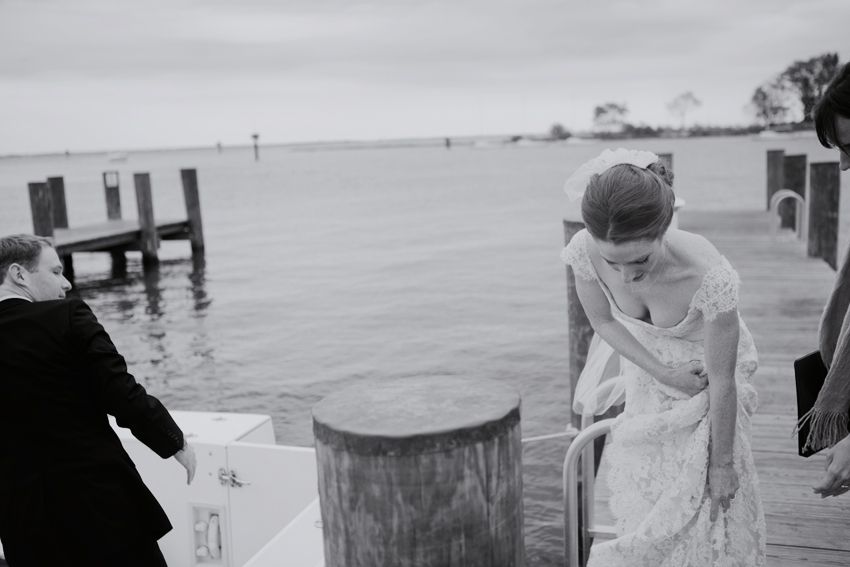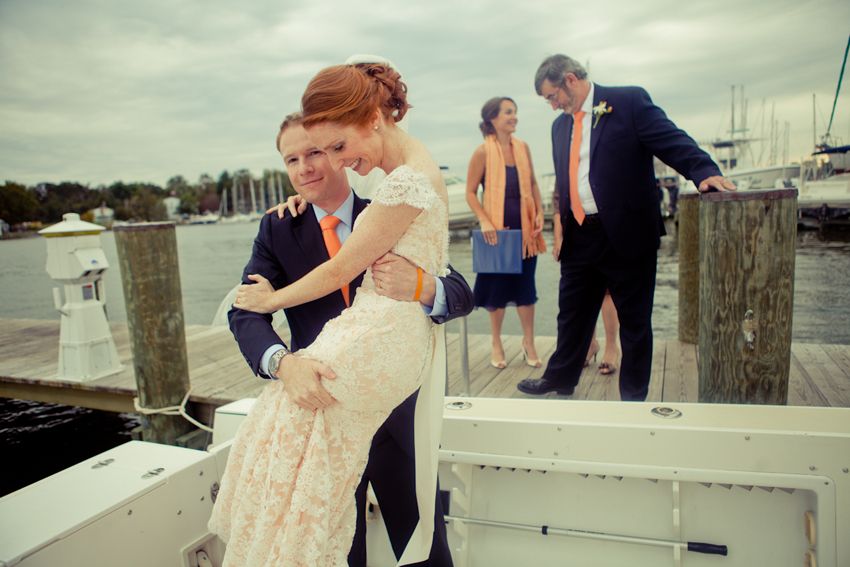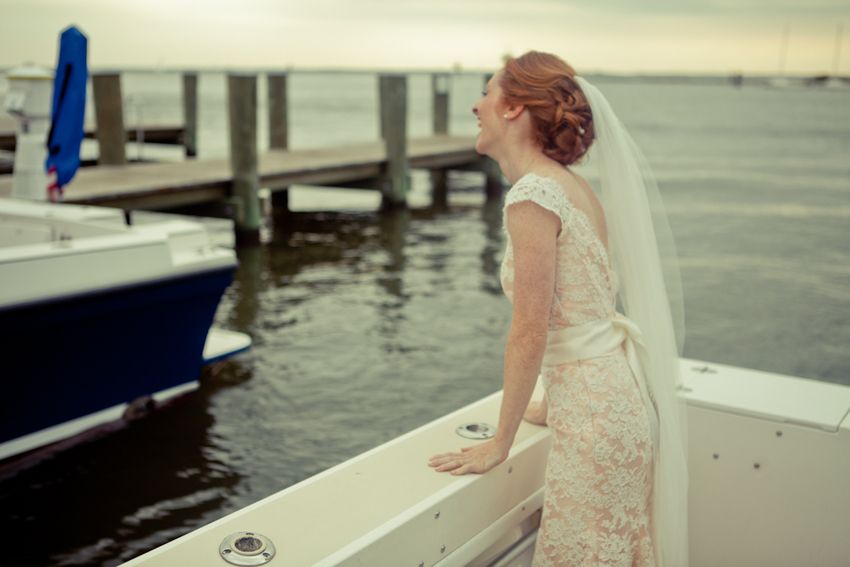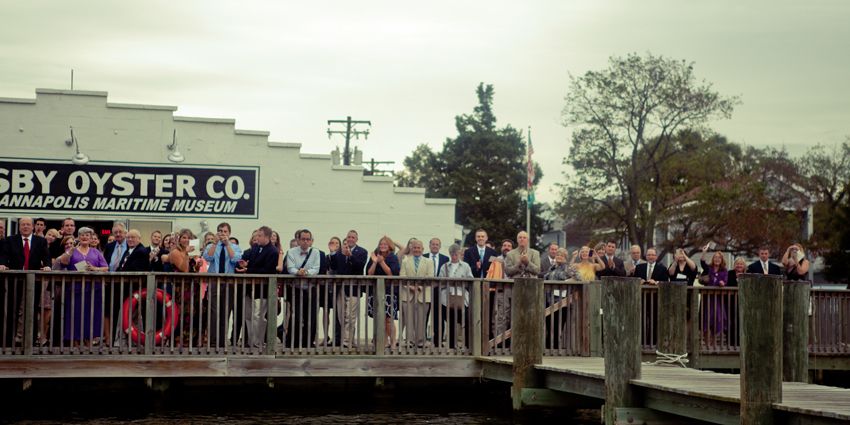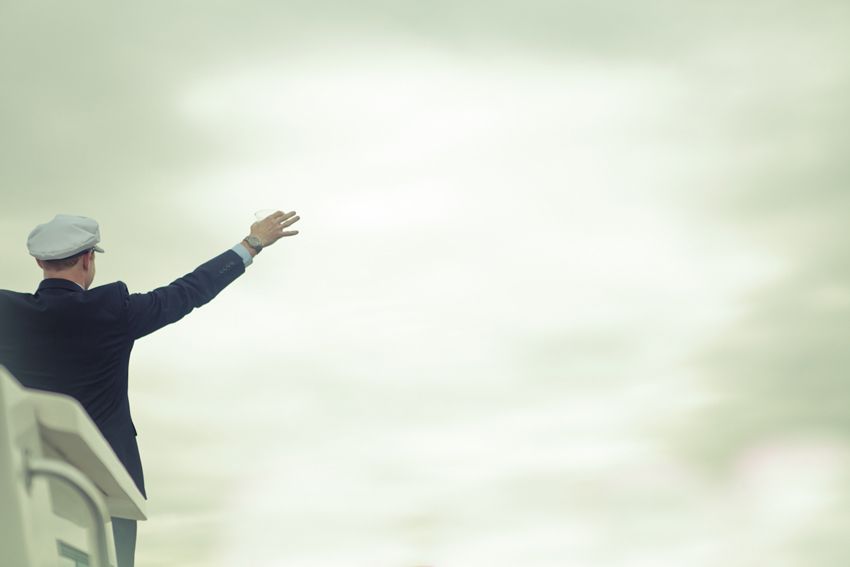 The whole wedding party left the ceremony site and instantly boarded power boats for a ride around the bay. The guests, still high on the energy of the ceremony, were giddy and photo-happy as they watched the crew sail away.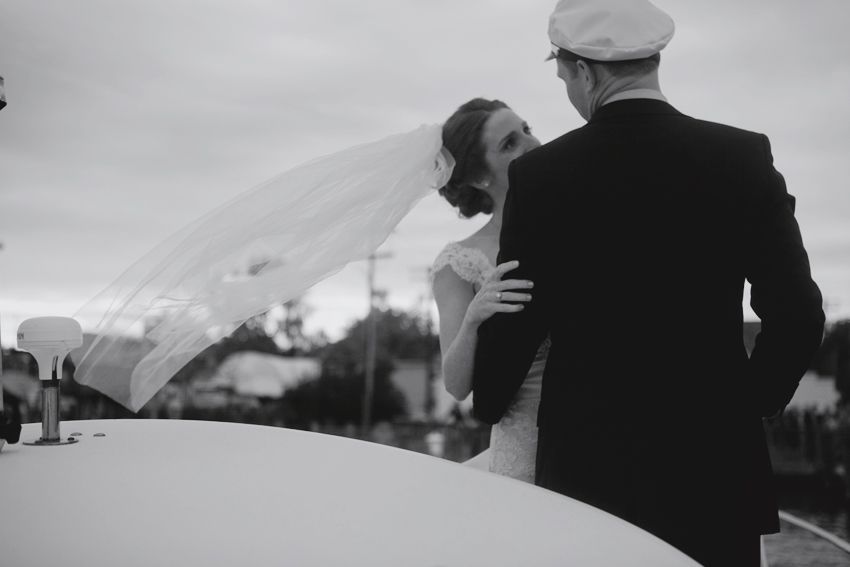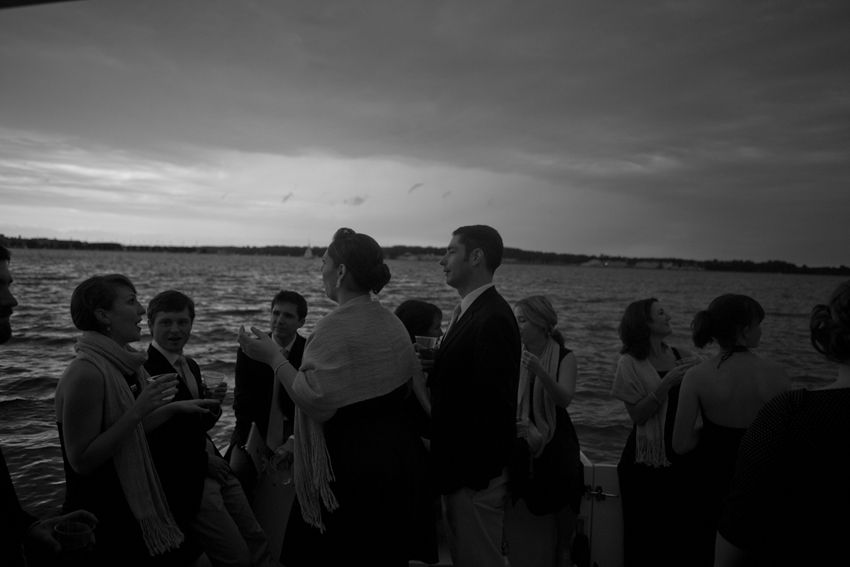 Out at sea I was asked to take candid photos of the bridal party. Sara didn't want the regular "line up and say 'cheese!'" photos of her friends. So for about an hour we sailed all alone through the waters. There was champagne, heart-shaped sunglasses and much love.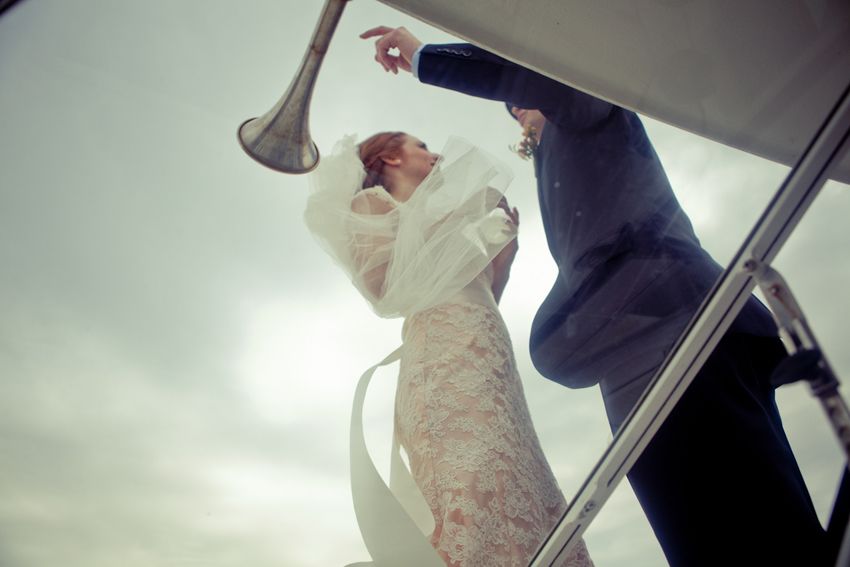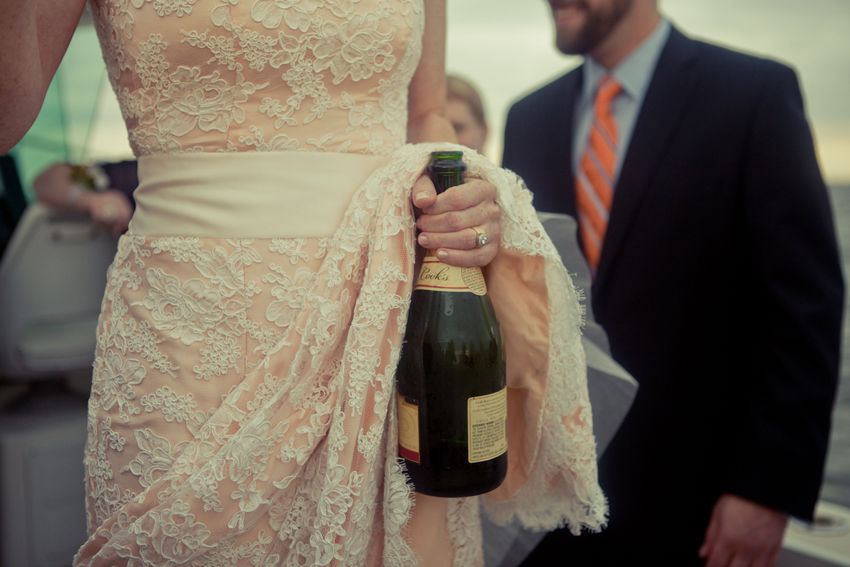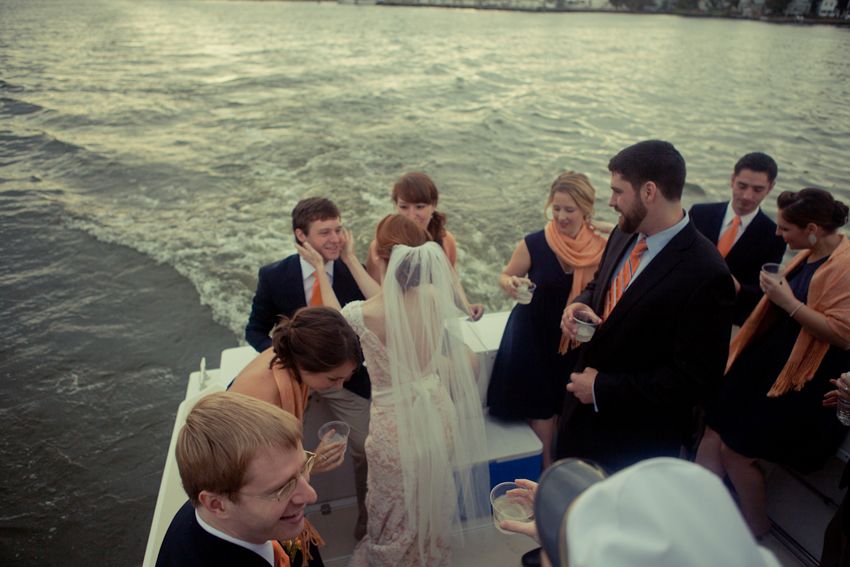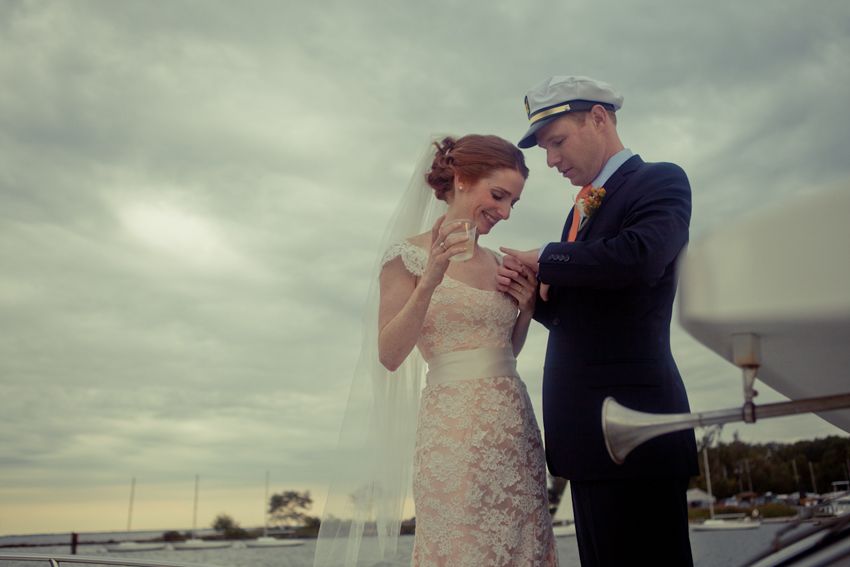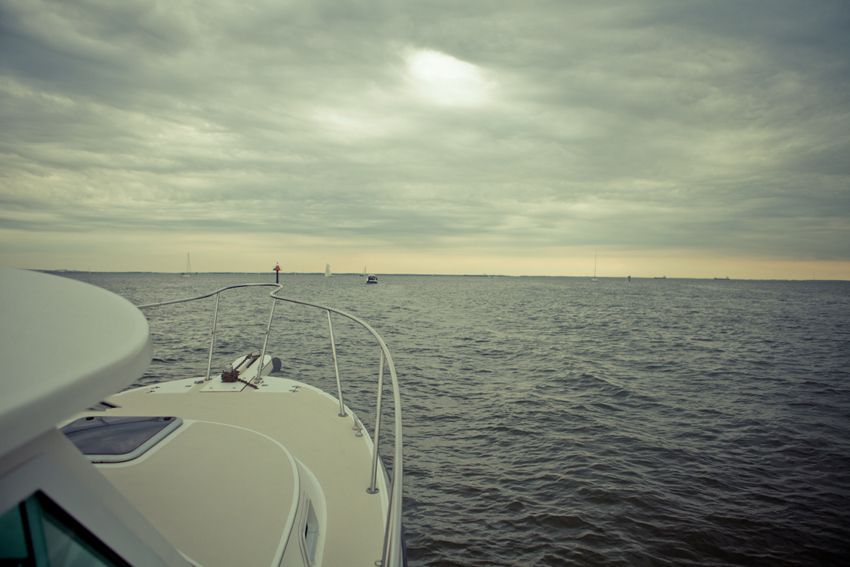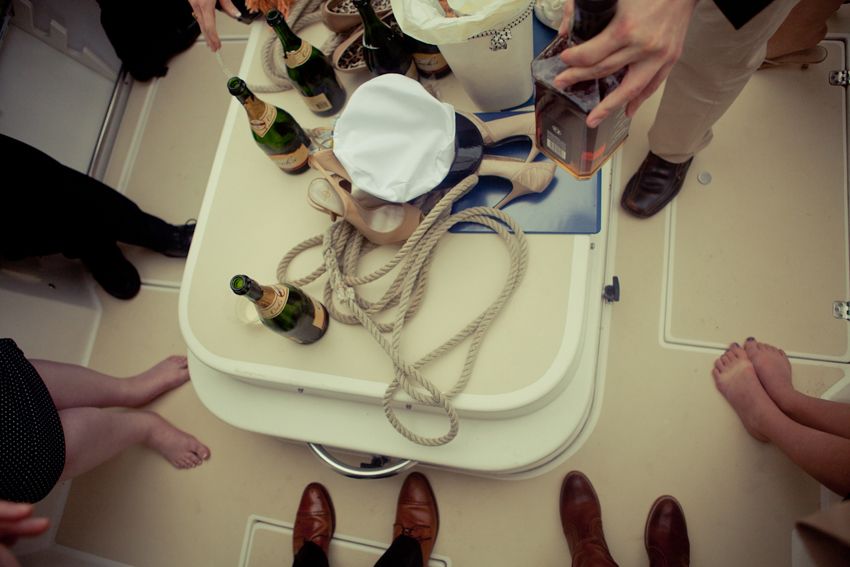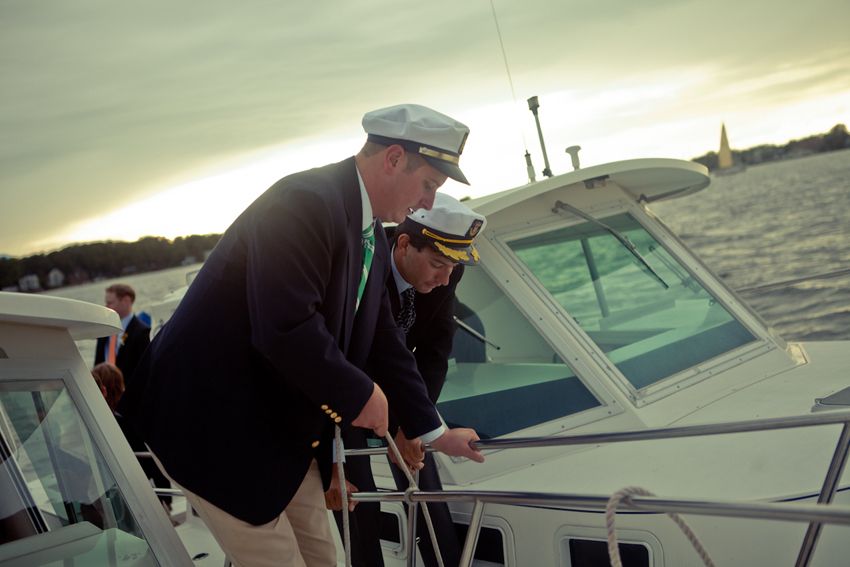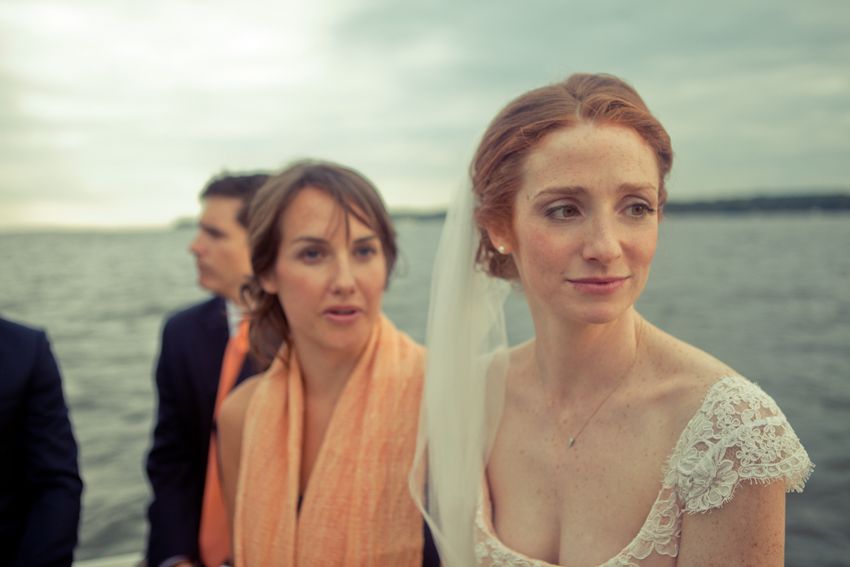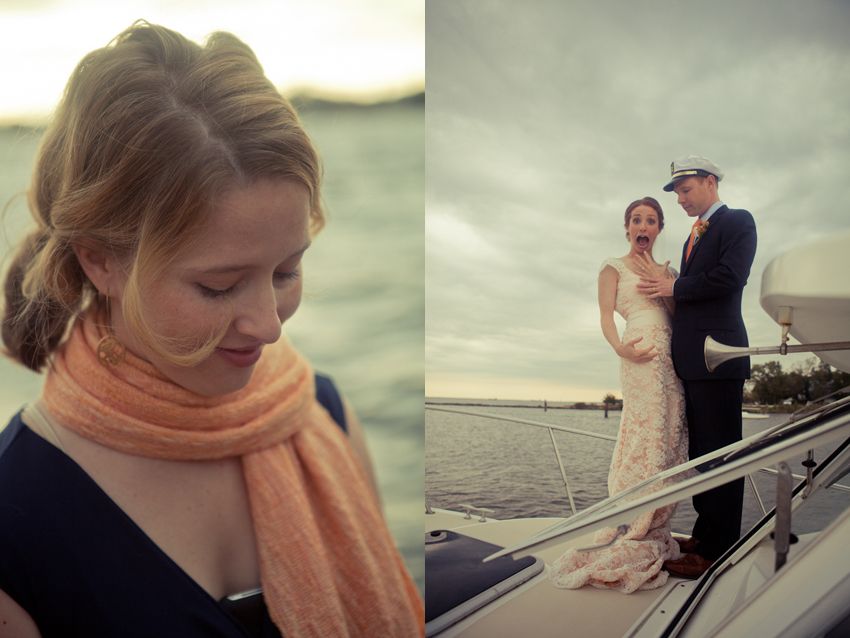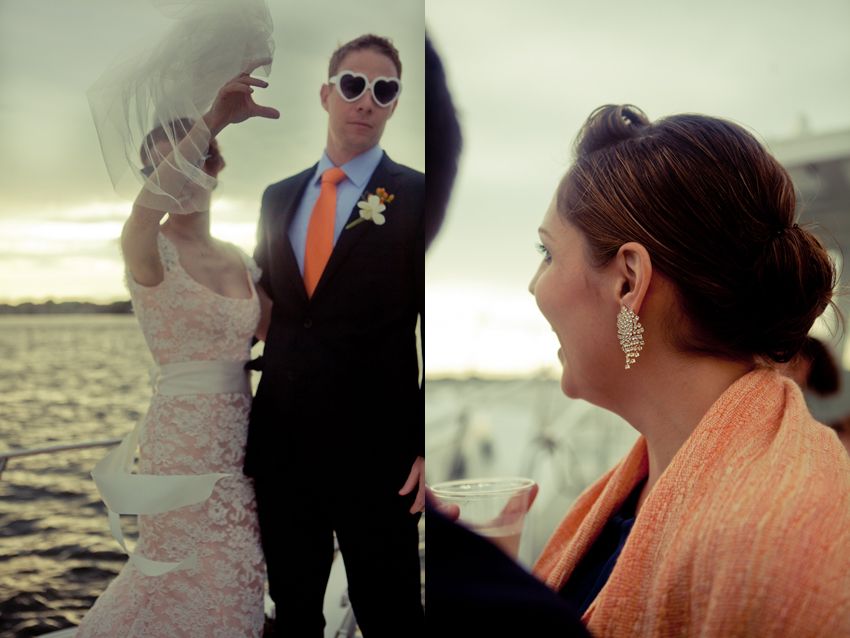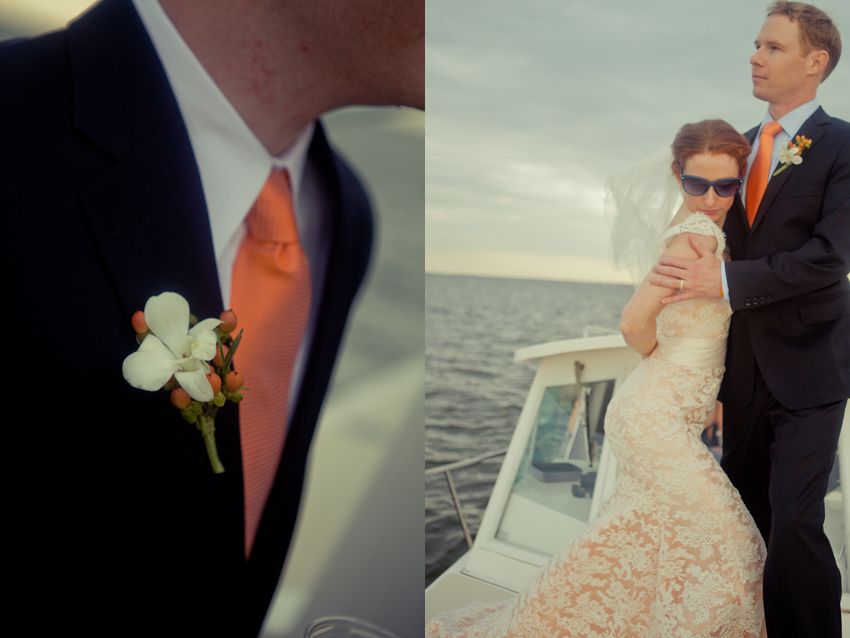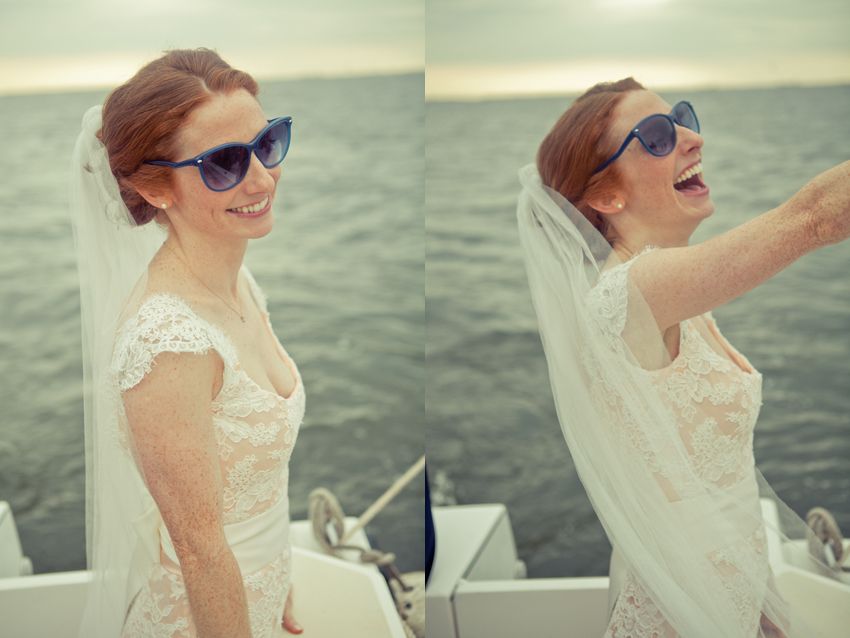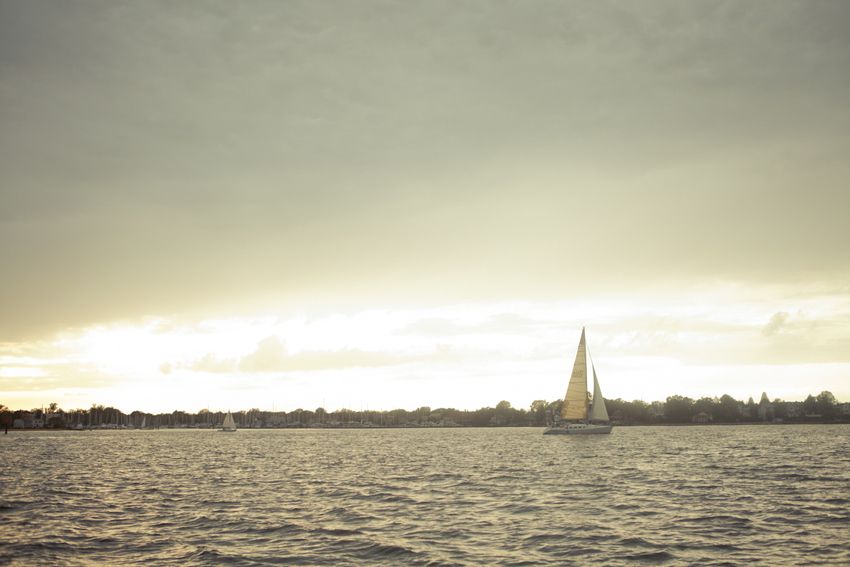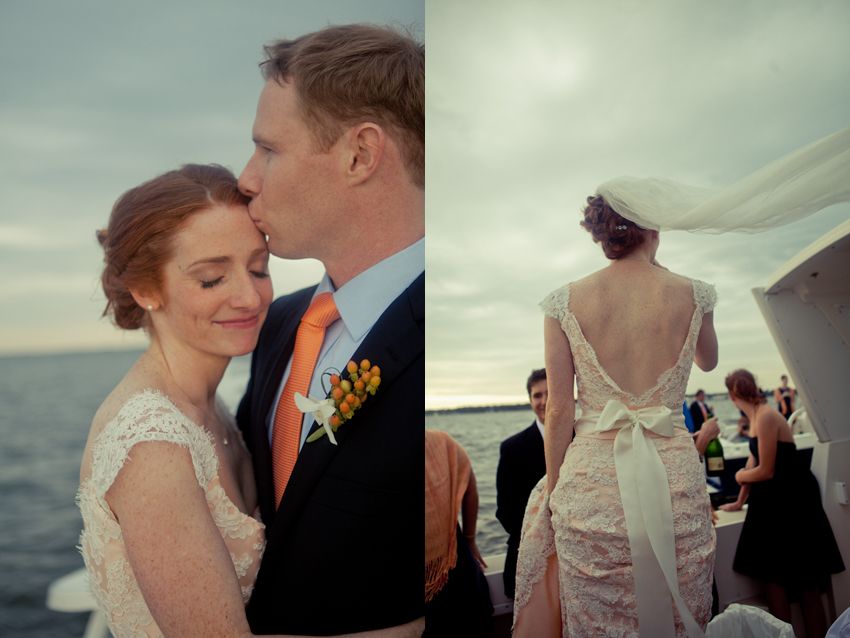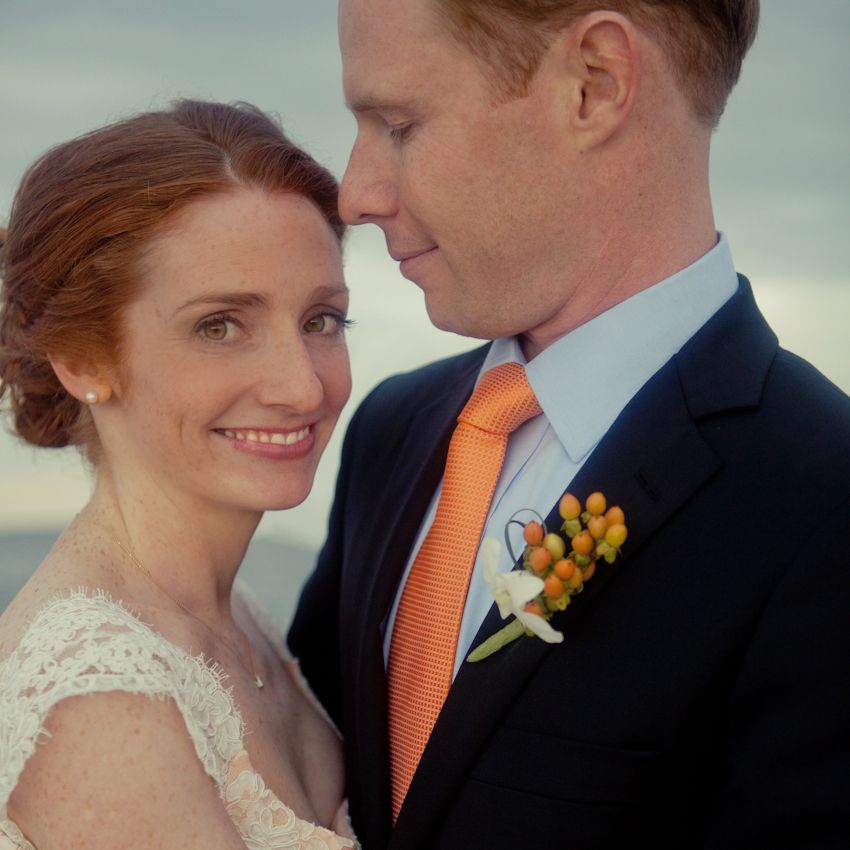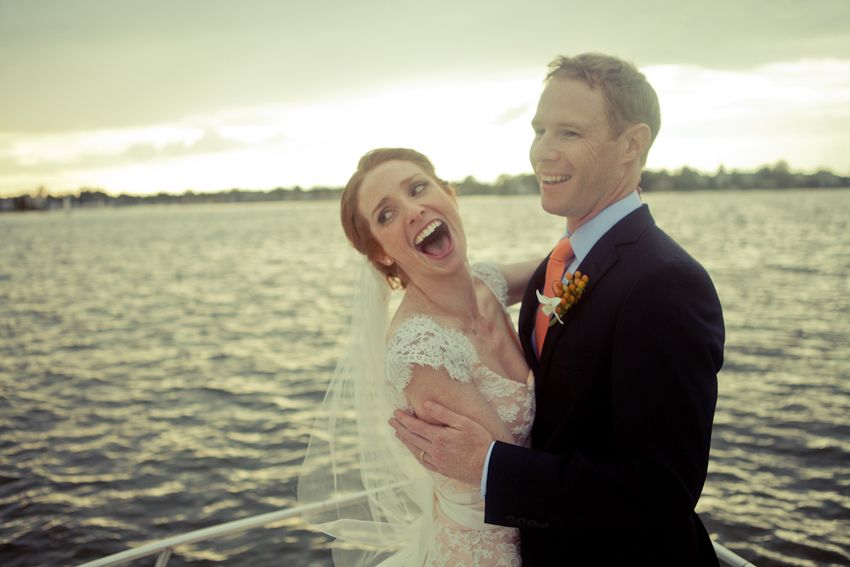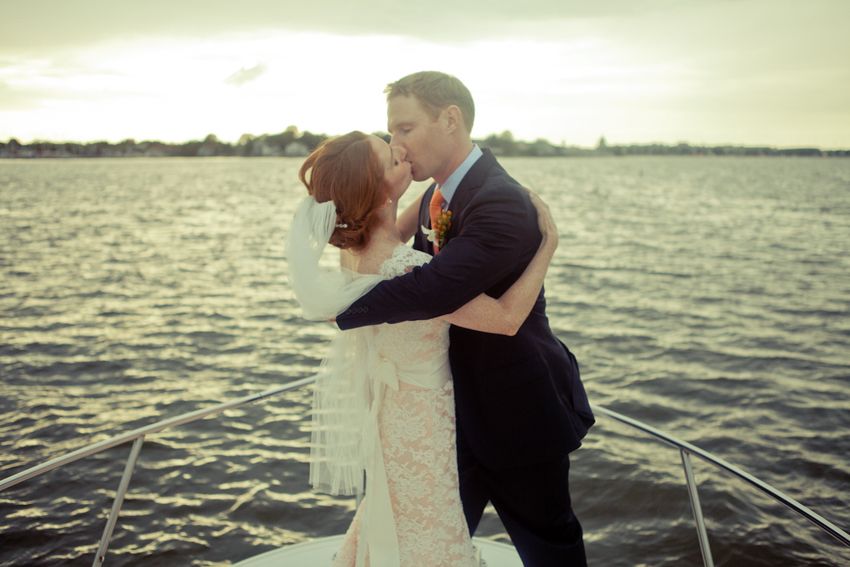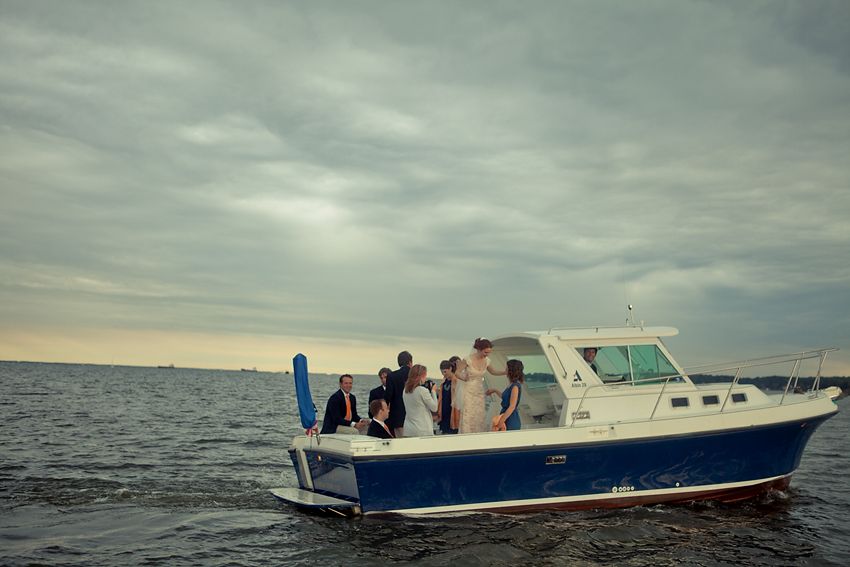 Did you say "wow," even in your brain, looking through those? I was like a skipping disc in 2001. "Wow. Wow. Wow. Wow. Wow. Wow. Wow. Wow." With every single open-and-closed shutter I knew I was taking some of my favorite wedding photographs ever. As soon as we docked, the rain it came on down. So we had to wait a bit to continue taking pictures at the Chesapeake Bay Foundation (a fully "green" building).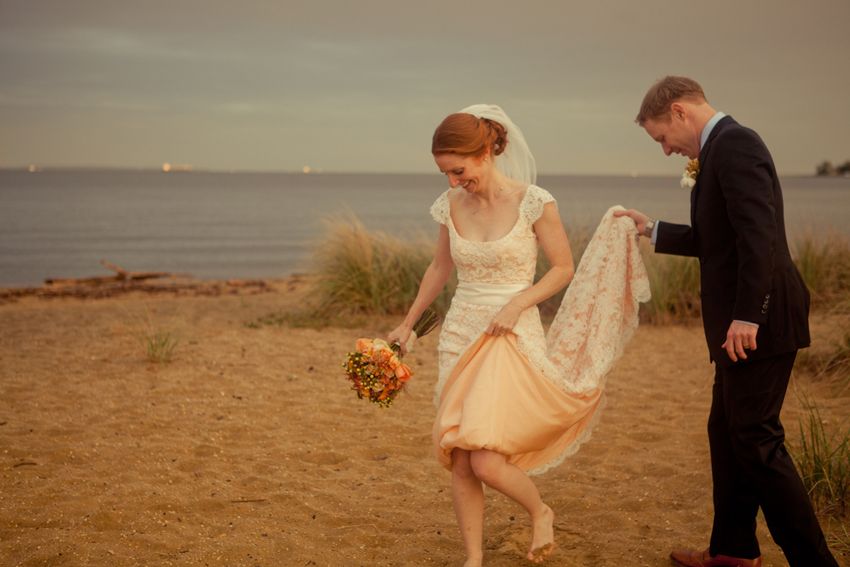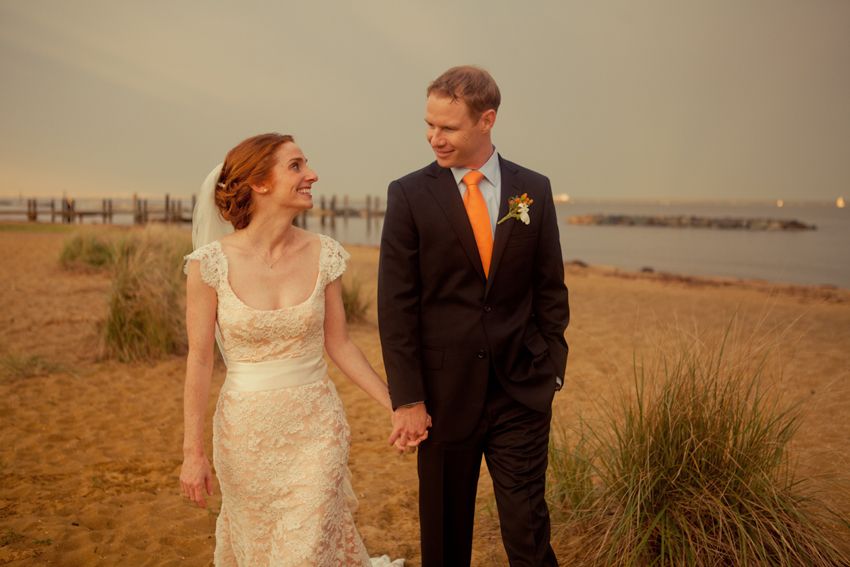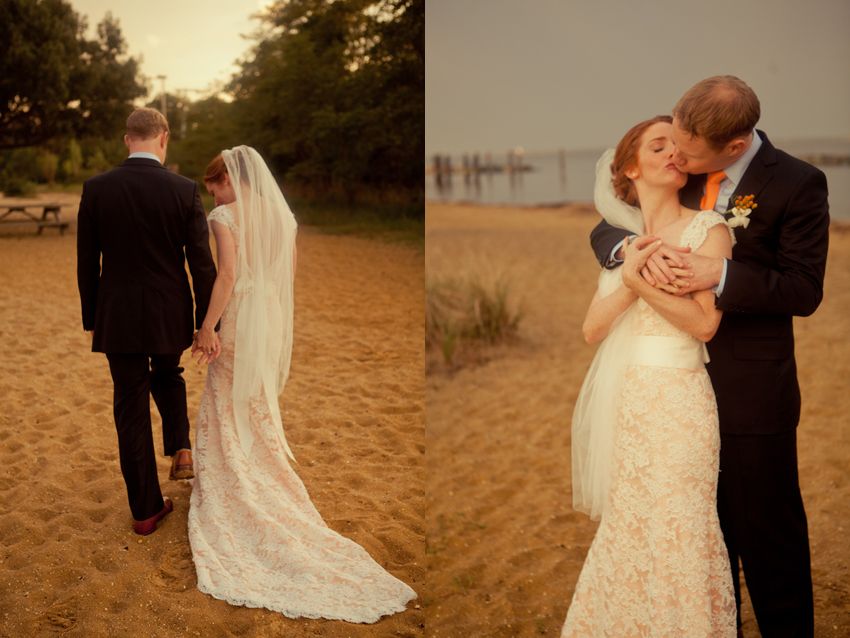 You'll never find a pouty-Kristen if I'm on sand and near water. Especially after I had just experienced the boat ride of a lifetime with a funny man and his peach-adorned-wifey. I was exhilarated. I wanted to shoot till kingdom come. I occasionally have dreams of shoots like this: where everything is just working so well, where I know I'm taking shots I love, where I adore the couple... and then I wake up. But I knew I wasn't going to wake-up. I was as awake and alive as ever. Which is really great, because if I had been dreaming I probably wouldn't have thought to add a rainbow.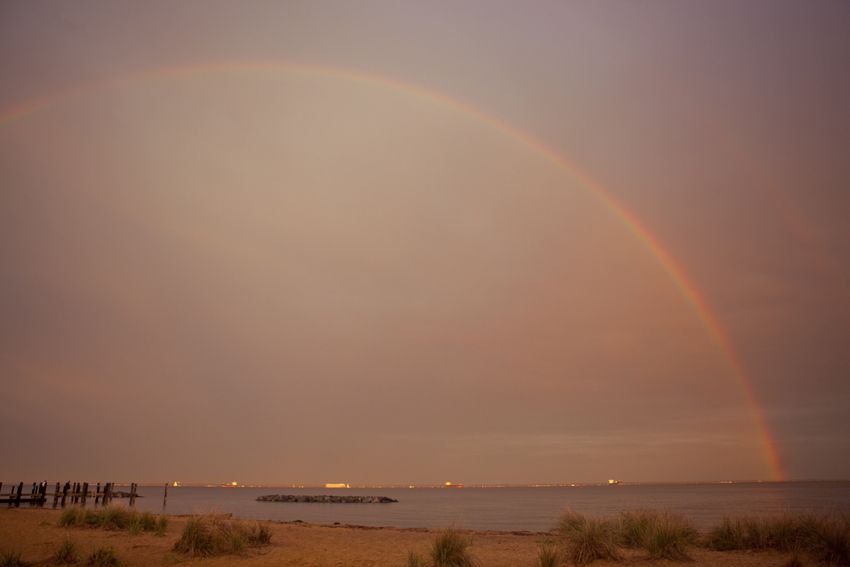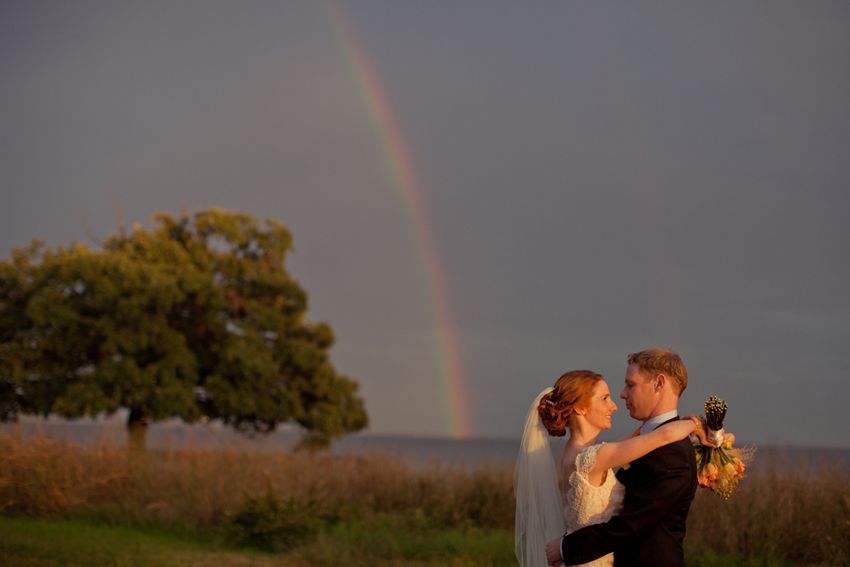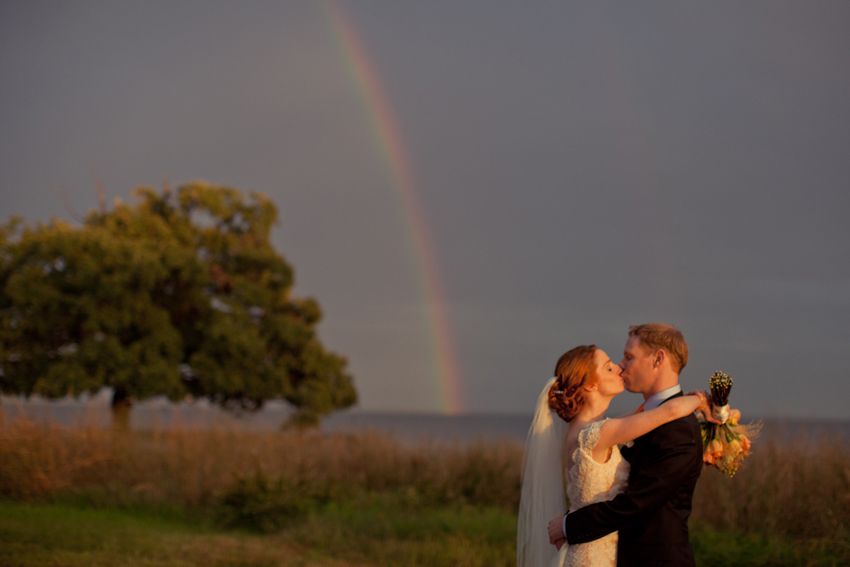 Glory of glory, sweet Aunt Bessie, what have we HERE?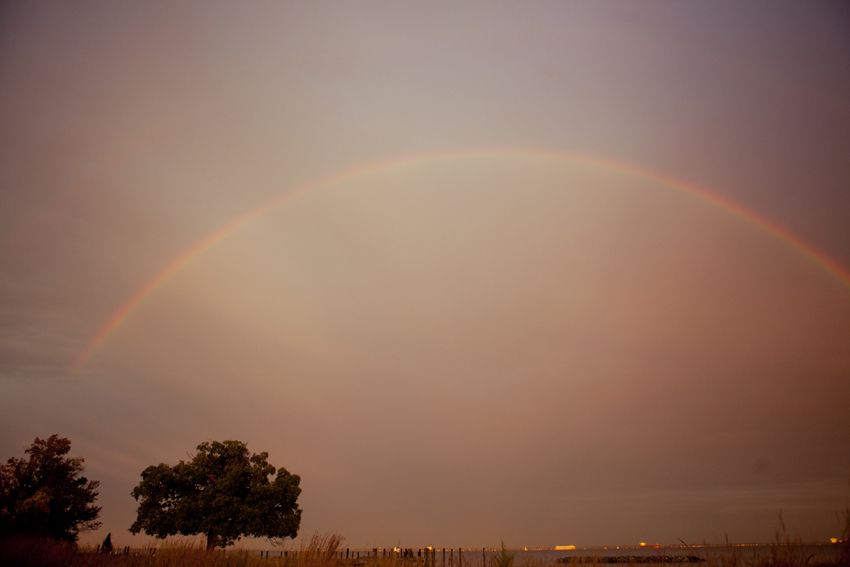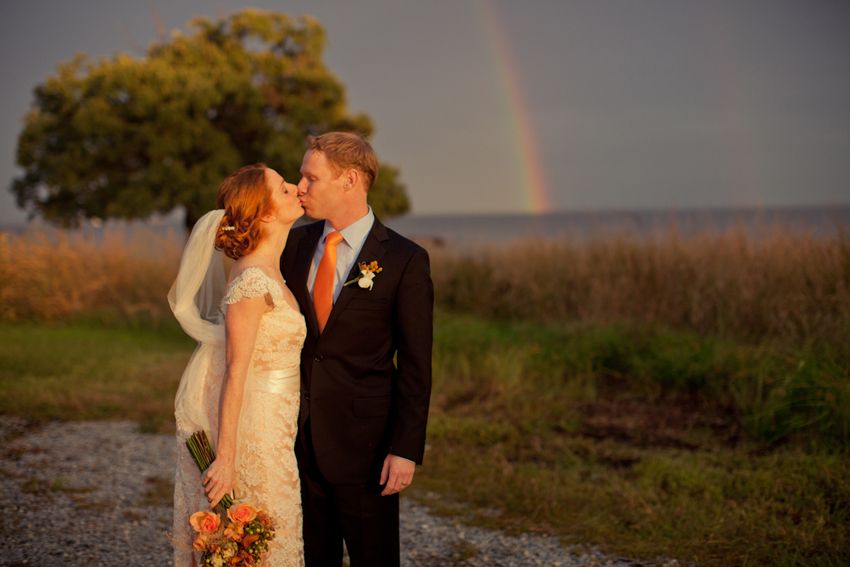 All of a sudden flashes of the opening credits to Lion King and my imaginations of what Anne of Green Gables world looked like combined. I actually realized I wasn't breathing at one point. Made me laugh ;)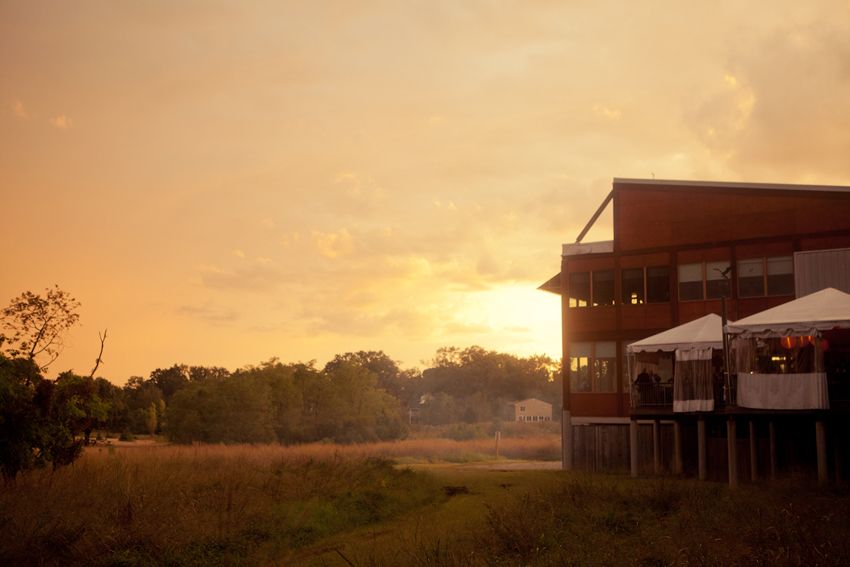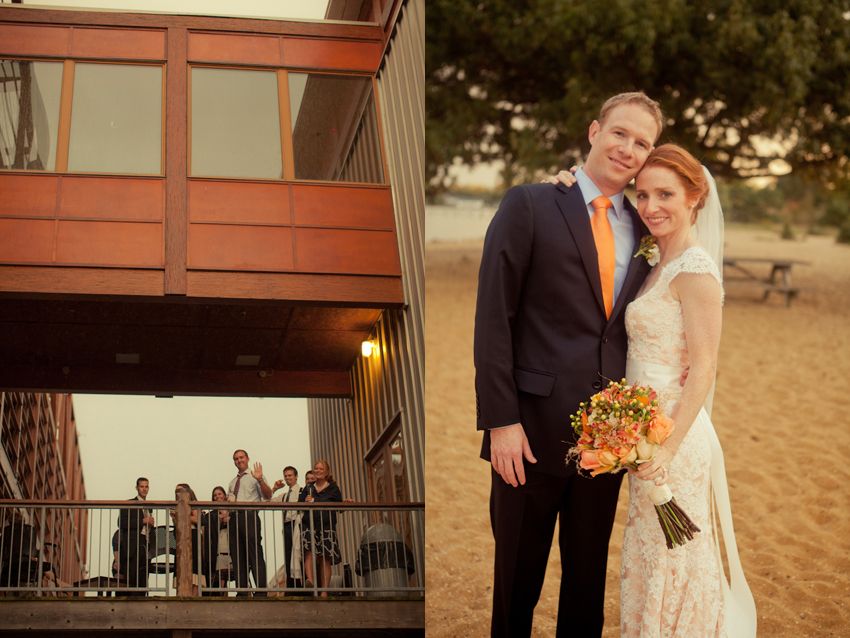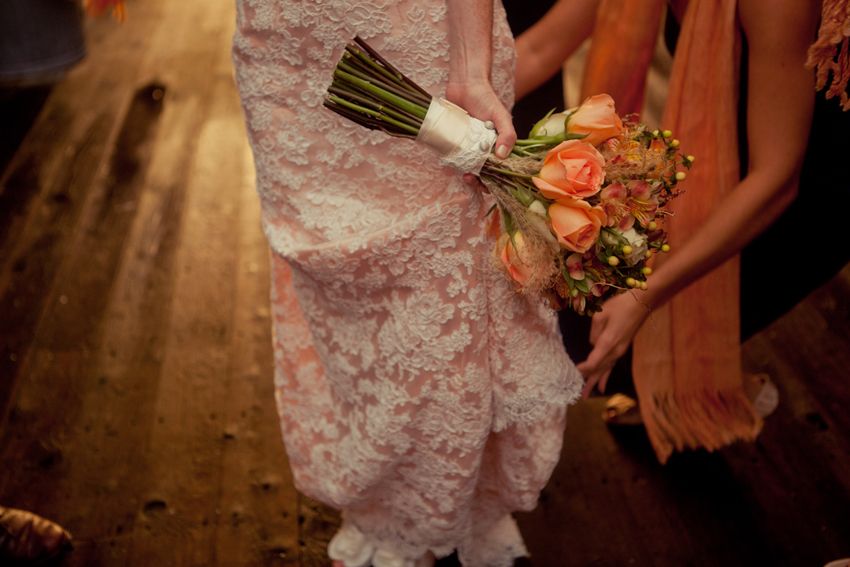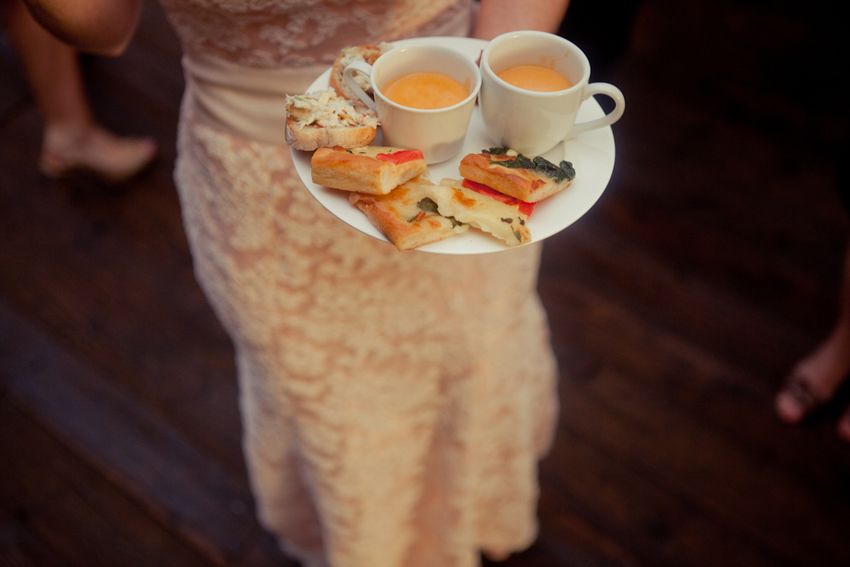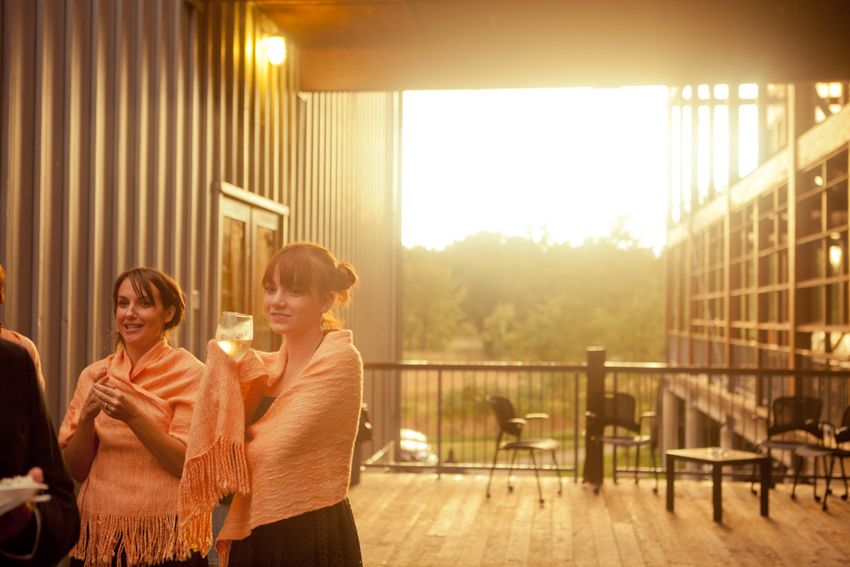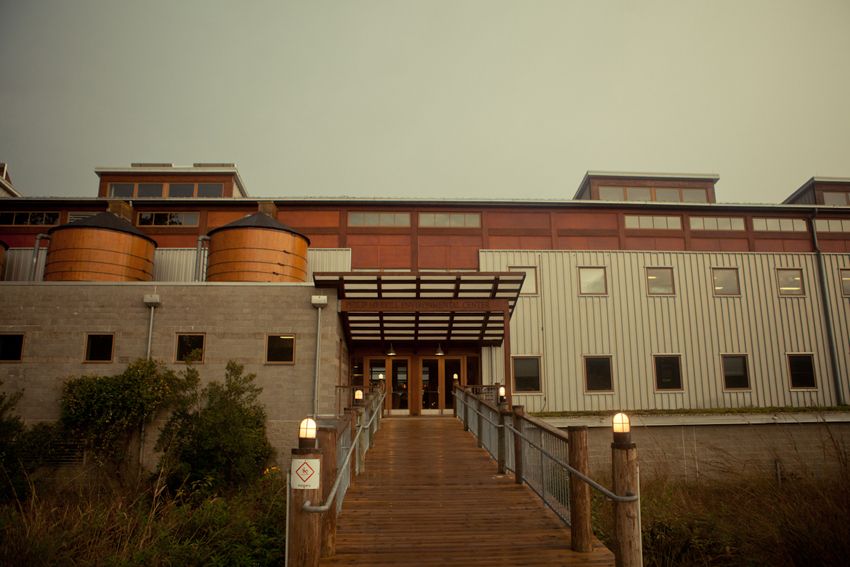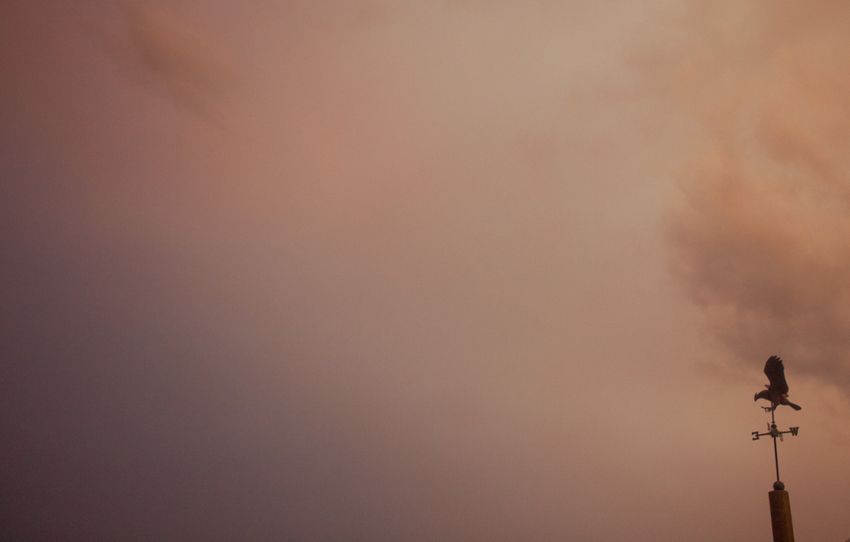 Yeah. I know. I don't know what to say either. It was beautiful. More then beautiful. The guests couldn't shut up about it, I couldn't stop thinking about it, Sara was as care-free and hilarious as ever, so was Dan. It was wonderful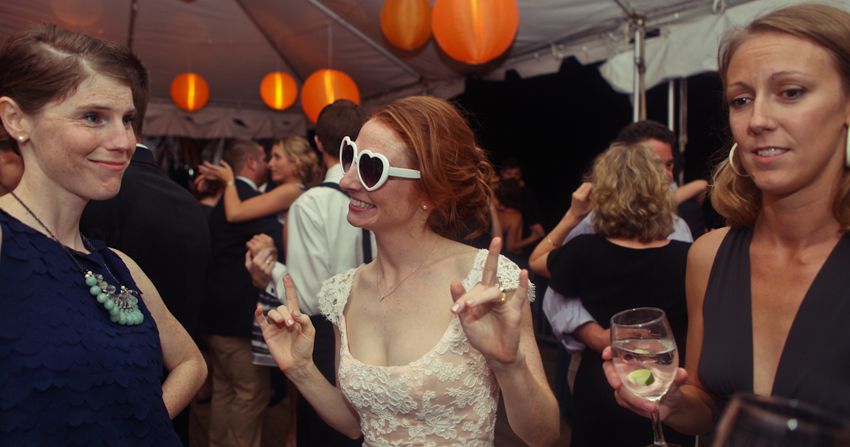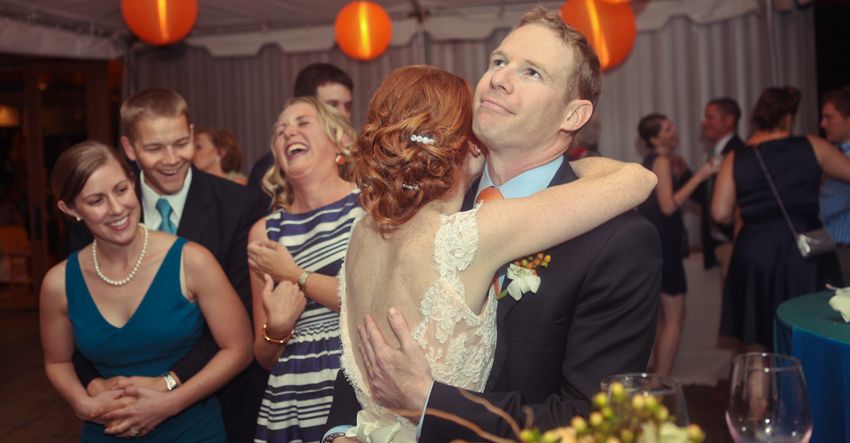 Thanks for the literally magical honor of being your wedding photographer.
This was a day I will not soon forget.
Congratulations!