"What I've got's full stock of thoughts
And dreams that scatter
You pull them all together
And how? I can't explain"
hall&oates - you make my dreams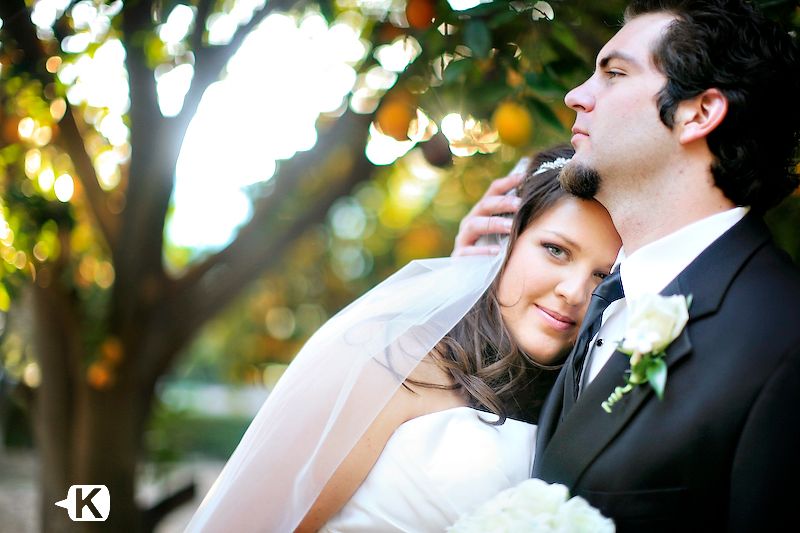 This was a fun one. A real, real fun one.
Settle down for a quick story - it will make the post better :D
See the dear, rosy-cheeked girl in red pajamas? That's my cousin Lexie. She's about a year younger then me.
See that babe in curlers? And MyTwinn doll floral flanel nightgown? Don't worry, that's me.
My sister, cousin Leah and Grandma (who we all called "Bacca") are also rocking the pajama party with us :D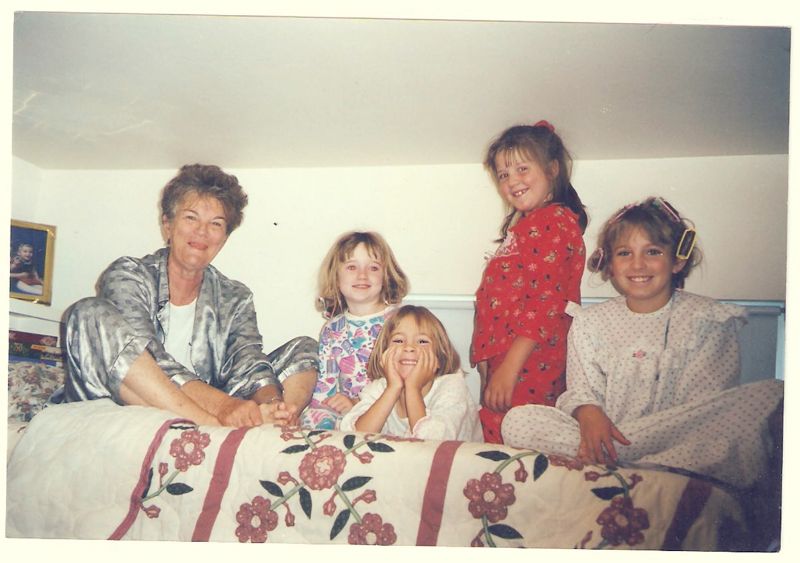 My cousins and grandparents live on the West Coast, while my family lives on the other side of the country. All growing up I wished I lived closer to my cousins. I really love them.
Our moms (Sue, Pam and Lynda) had an obsession with curlers, matching plaid outfits and laughing so hard that they rolled. I didn't get to see them often, but when I did... it was GOOD times. You have no idea.
Needless to say, it was surreal watching Lexie get ready for her wedding. Her hair still curled, but instead of red teddy-bear pajamas, she sweetly put on her fun high-heels in her silky "Bride" robe. She grew up!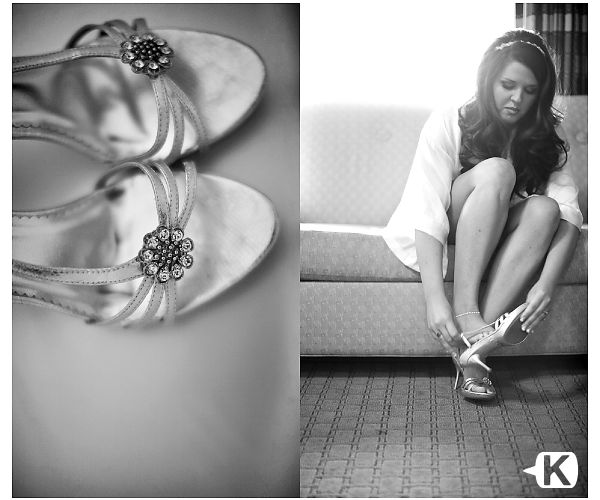 I've spent mornings with Lexie in a snow-dunked cabin on Christmas, hidden away on a California mountain. I've spent mornings with Lexie in her jungle-themed bedroom, trying to convince myself that her hammock was comfortable (I mean, she had a hammock in her room! I had to sleep there! But, yeah, not super comfortable.) We've spent mornings in grandma's dress-up clothes running around her basement. Or wearing matching Minnie Mouse overalls, taking the tram into Disneyland. Or mornings packing up for a day trip to Lake Tahoe.
But this morning was a new, and quite fun, "Lexie" memory. She was the bride - a few short hours from being a wife. And I was shooting her. We've come a long way from the girls who wore Scooby Doo t-shirts to see The Parent Trap and thought a dream lunch was Cup of Noodles in our swimsuits (extra points if we could eat the whole cup without taking your goggles off).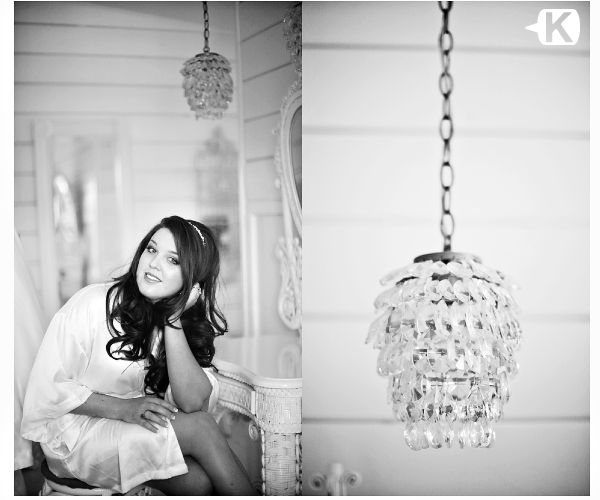 Bride Lexie. Lexie is the bride. Wow. And she looked stun.ning. I honestly have never seen her look better. When did this happen?!? When did we grow up! Ah!
Lexie has always been a laugher :D She's like the Mary Poppins song called "I Love to Laugh." It goes through all the kinds of laughter. She is a squeakeler:
"When things strike me as funny
I can't hide it inside

And squeak - as the squeakelers do
I've got to let go with a ho-ho-ho
And a ha-ha-ha...too"!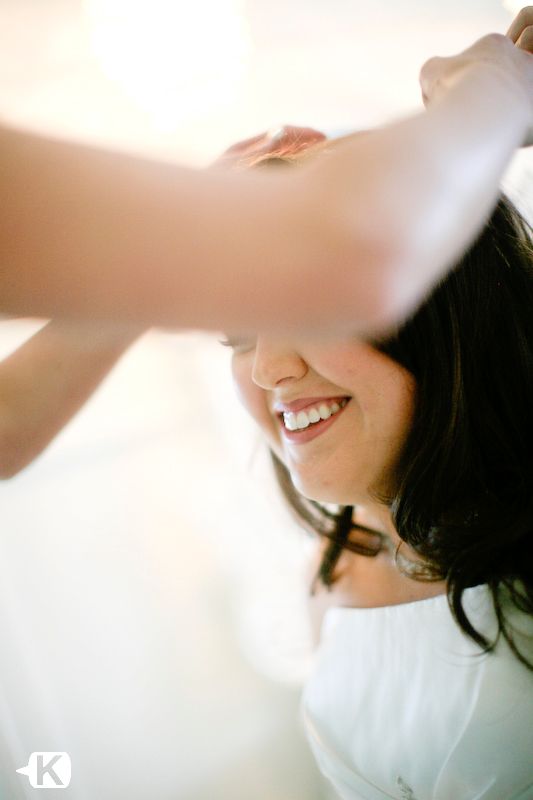 She can't keep her smiles inside - and never has been able to :D She loves to giggle and smile and just lauuugh. I didn't know she would be able to show more happiness then she always has, but she got me. She smiled more and laughed harder on her wedding day.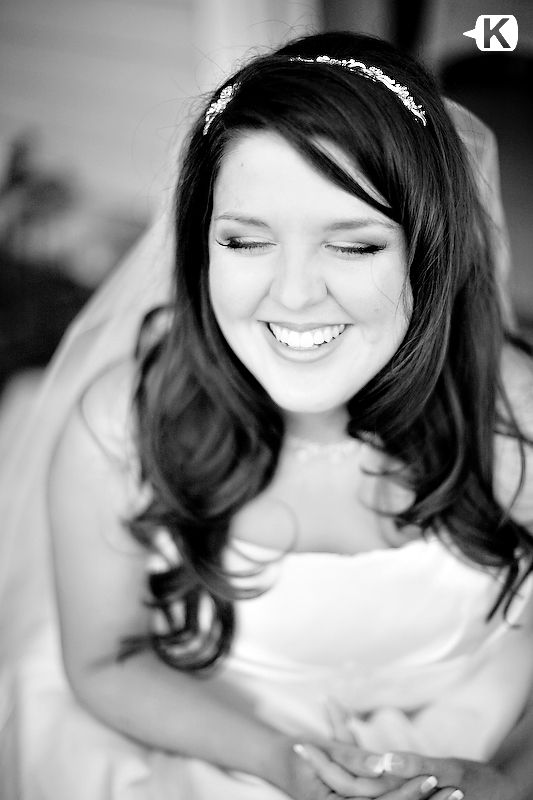 This was one of my favorite moments of the day: the first time Lexie saw herself all ready to go. She was quiet and just touched her veil, and ran her hands along her dress and whispered "Wow." It was this slow, sweet moment like "This is really happening." Very precious :D
Ohhh snap! Lexie, you are so beautiful!

(Oh, by the way. A side note to California photographers. What the deuce. You have the best light ever. At 1:00pm, your "harsh afternoon light" is like a smooth melted butter sauce. Yes, it's bright but it's completely different then 1:00 pm Maryland light! It's beautiful!)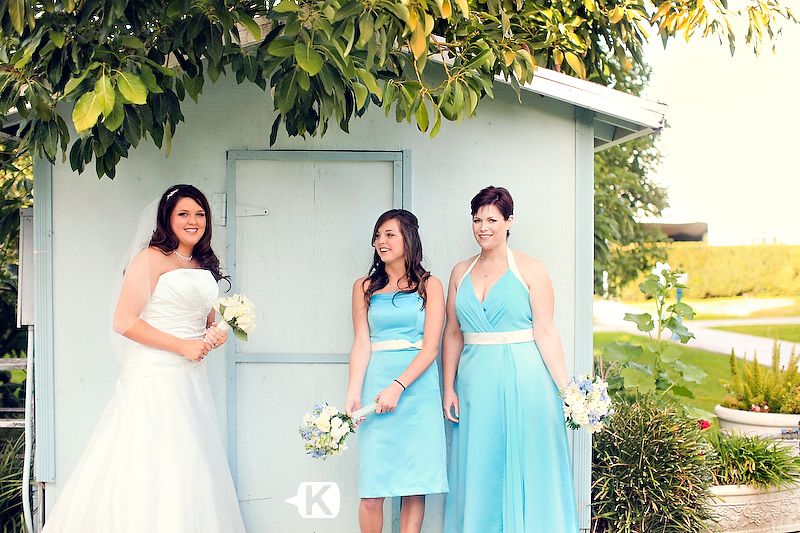 Lexie wore Bacca's engagement ring on her pinky. Bacca died ten years ago and I so wish she could have been here to see this day. I thought about her a lot. It was so special that Lexie honored her and remembered her by wearing her ring.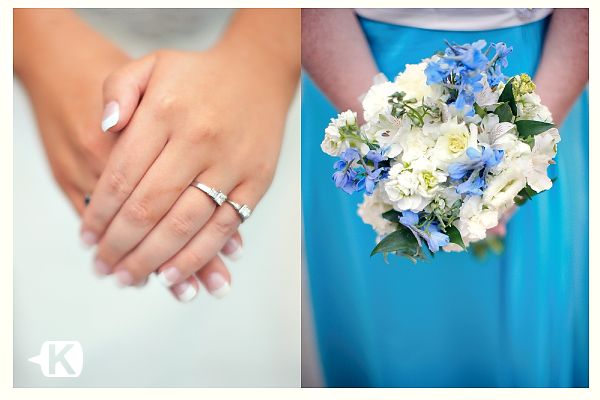 Oh jeez, the groom. I haven't even mentioned him. Oops. New cousin fail.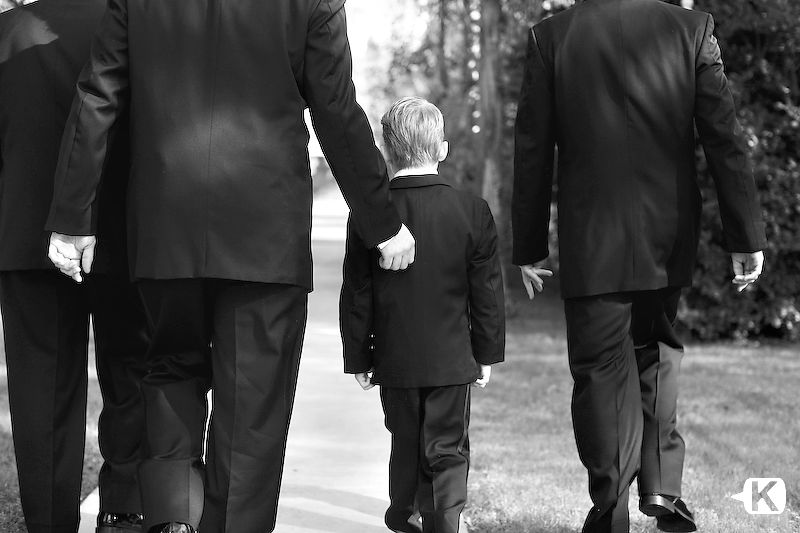 Kevin is awesome. And my relatives have a very strict Kristen-standard for the boys they decide to marry. And Kevin out-did himself. He is honestly a man worthy of honor - he adores Lexie, he works for her, he sacrifices for her and he puts her interest above his own. I only met him the day before the wedding, but all of those qualities were clearly seen in those 48 hours.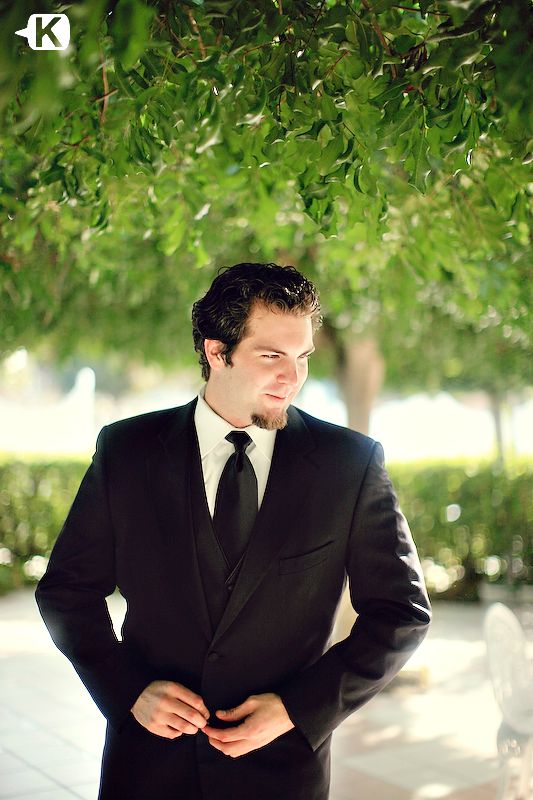 ps. He used to be an Old Navy model! Major props! haha
I love this quiet prayer, lit by stained glass windows and hugged by old church wall-paper.
I do have ceremony pictures, buuut most are in the slideshow. I was having a hard time narrowing things down ;)
But I had to post these two:
When Lexie had made it down the aisle with her mom by her side, the music stopped. And it was still for a few moments. All you could here were tears, "sniffs", gasps and sighs. It was crazy. The pastor didn't talk. No one moved. Just five seconds of beaming, emotional love. Very awesome.
And the kiss! The church was lit dimly, but it had fun colors and soft shadows. And they nailed the first kiss ;) So I just happen to like this one. I support kisssessss! haha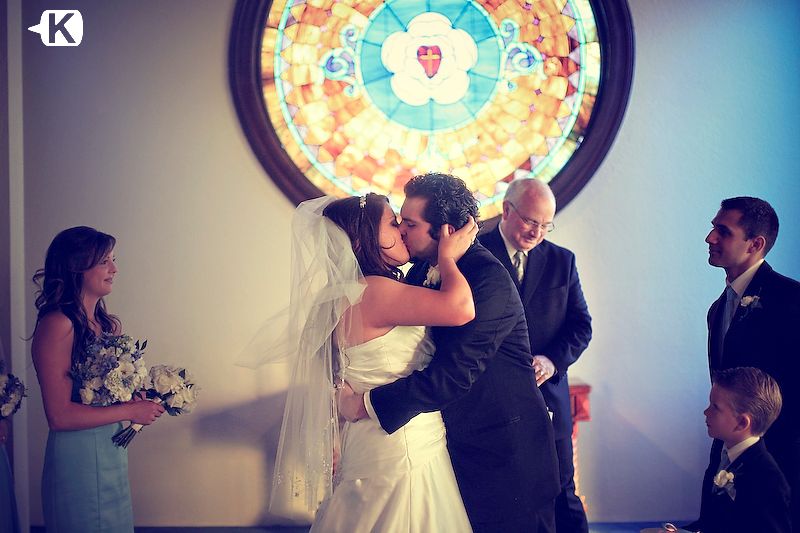 Maybe I would be bored with the ease of California nature if I lived here? I don't think so, though. I love it.
In the last hour of sun, we ran across the road to a little orange orchard. It was amamaazing.
One of my favorite bridal party shots ever: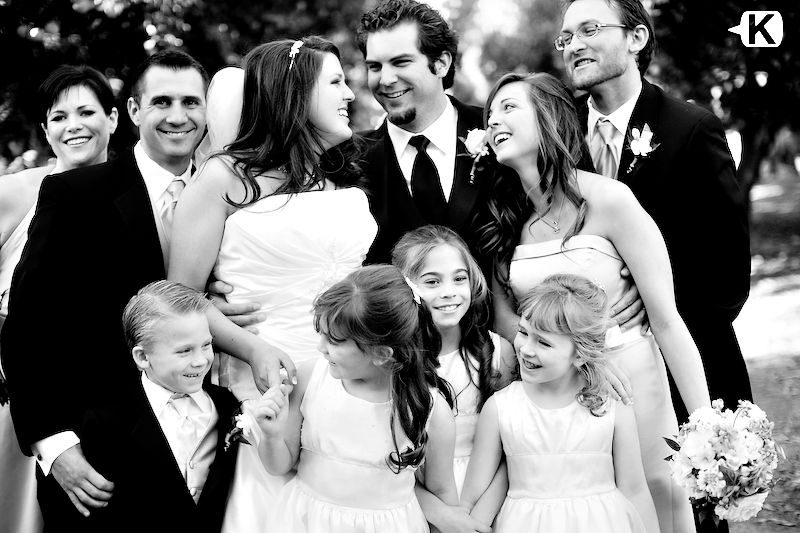 Yes, the light was beautiful. Yes, the surroundings were beautiful. Yes, the bride was beautiful. And so was the groom? Haha He was very handsome. But, and I mean this in the least cheesy way possible, they have

such

a beautiful relationship.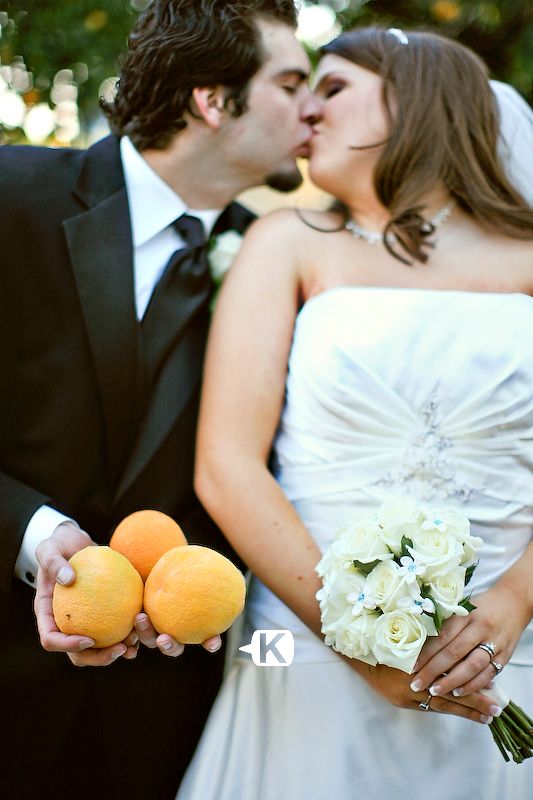 Whoa.
I had never been able to see them together until the rehearsal and wedding. But they truly have that "it" factor with each other. It's so smooth, so easy, so natural. They fit together and I just can't imagine her without him.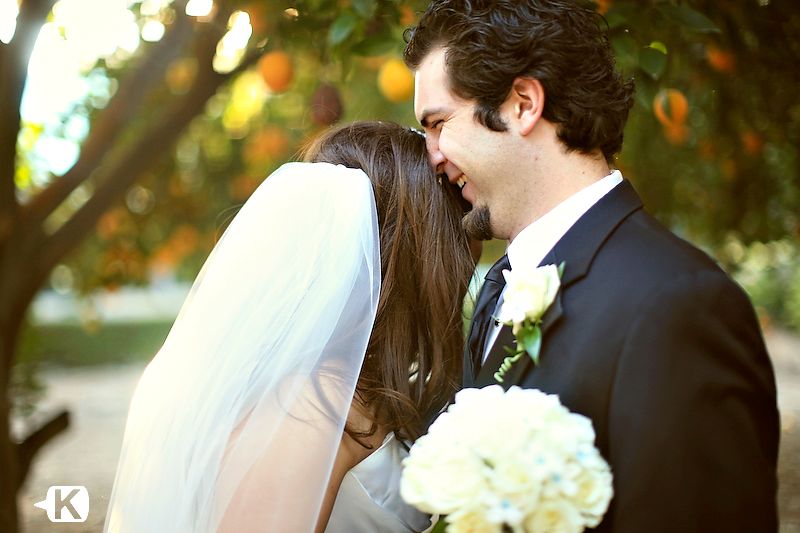 They are SUCH a romantic couple. I think some guys are afraid to be over-the-top romantic, and I think some girls think its lame... but honestly, it wouldn't bother me a bit if I had a relationship like these two.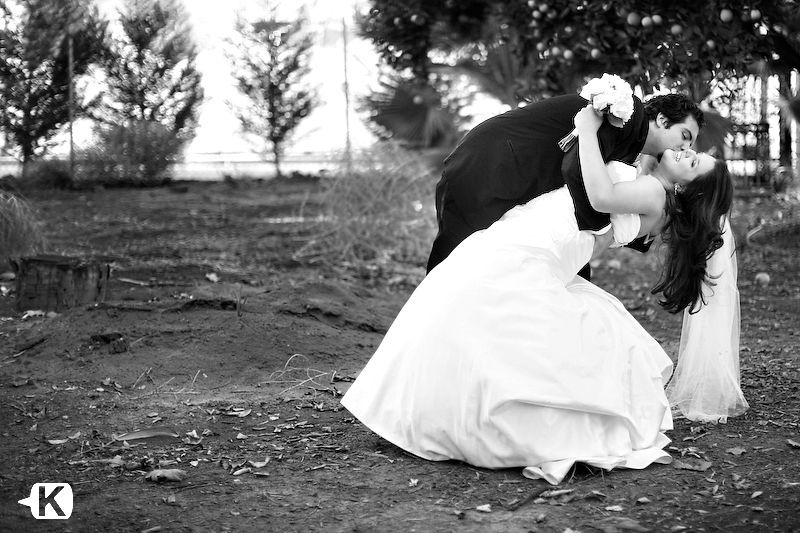 Plus, they are just SO fun! They treat each other ridiculously well.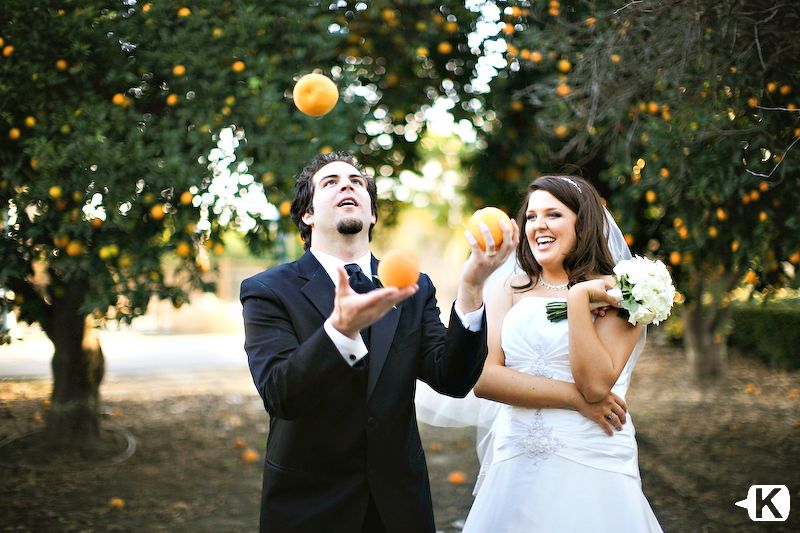 He touches her in such a darling way. Like she's his treasure.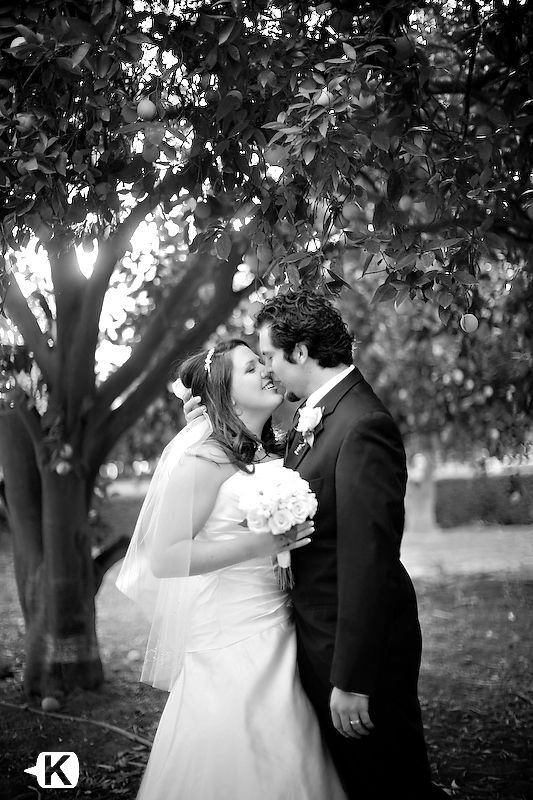 And she just really can't stop smiling.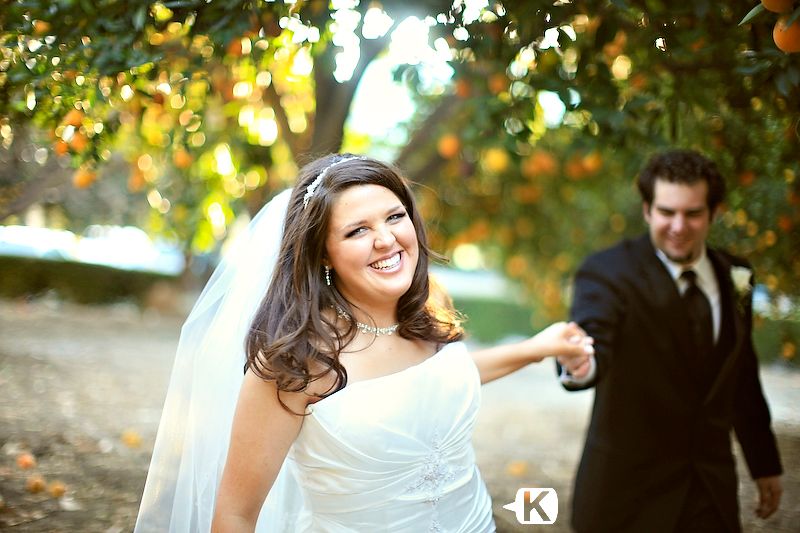 The poor girl tried for a few shots to give me a "serious face" but she burst out laughing, squeezing Kevin even harder.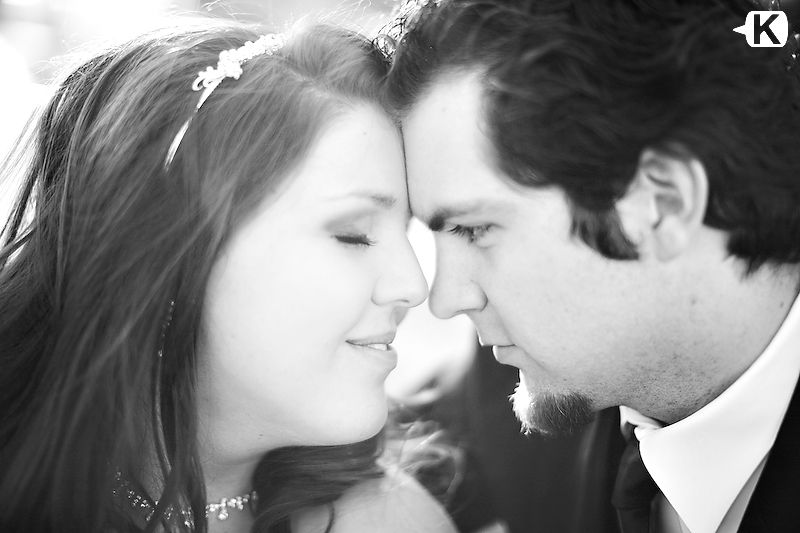 I love your laugh, Lexie. I love it so much. And I love that Kevin gets to hear your laugh for the rest of his life :D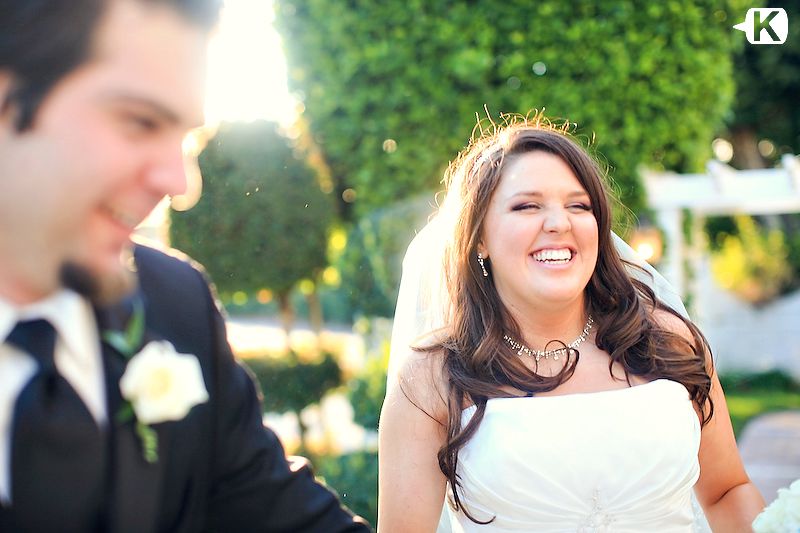 Rawr!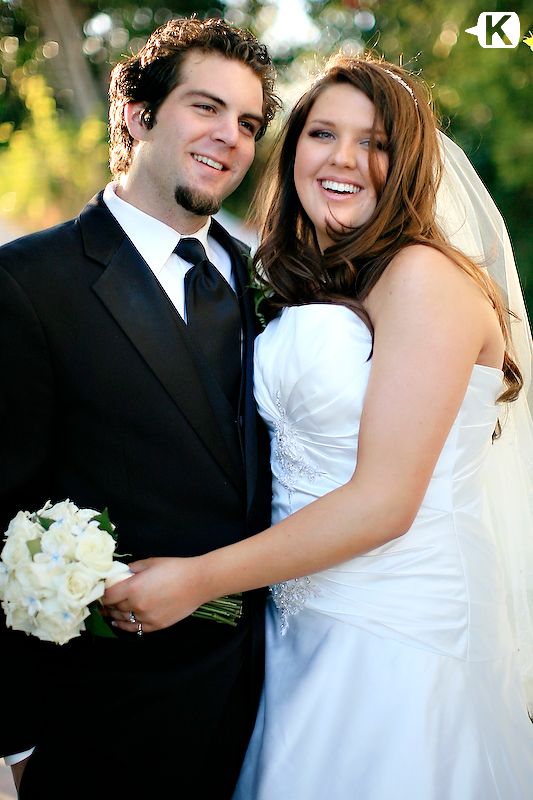 I had to post this... the two brunette flower girls are my sisters, and the blonde one is my littlest cousin. How cute are they!


After pictures, I stormed inside to grab some reception details - it was a crystal, snowflake theme. How cute! And the table's were named after lyrics from songs. Ours was: "Snowflakes That Stay on My Nose and Eyelashes."

The first dance was intimate and emotional. I loved this shot with all of the cousins watching from the staircase :D
And this one, of Lexie with her ever-present smile being smooched by her hubby. I couldn't be happier for you both, and you know who to call when the babies start to come ;) I'll come over, and we'll put curlers in their hair and play on the bed and take some pictures. Deal?