Kyle and Ashle
y got married.
(Sometimes you just have to jump right in.
I always wanted to have that luxury when I wrote papers in highschool.
"Why do I have to write the lame 'Websters dictionary defines "courage" as...' introduction?
I just want to start writing.")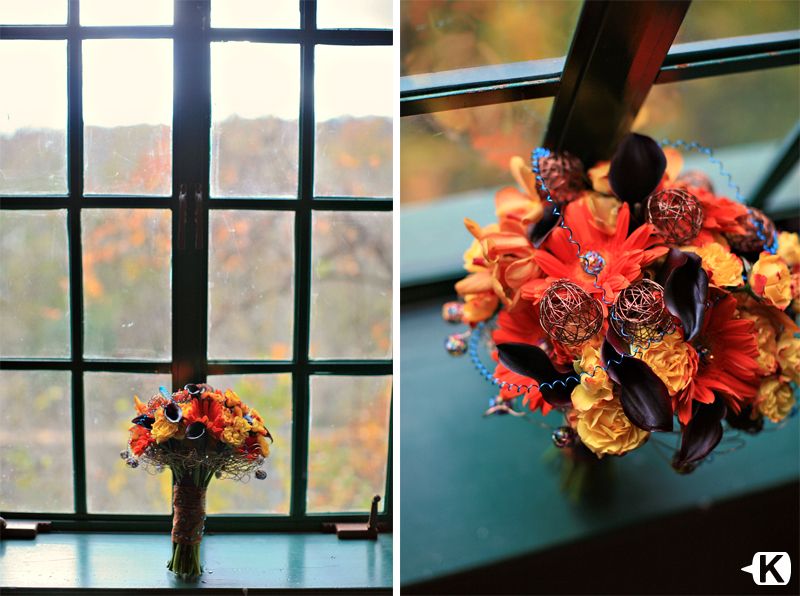 So start writing I shall.
These are bride Ashley's back-up shoes.
Yes.
BACK-UP shoes.
The simpler, more comfortable, more do-able shoes
to change into if her "real" shoes started to hurt too much.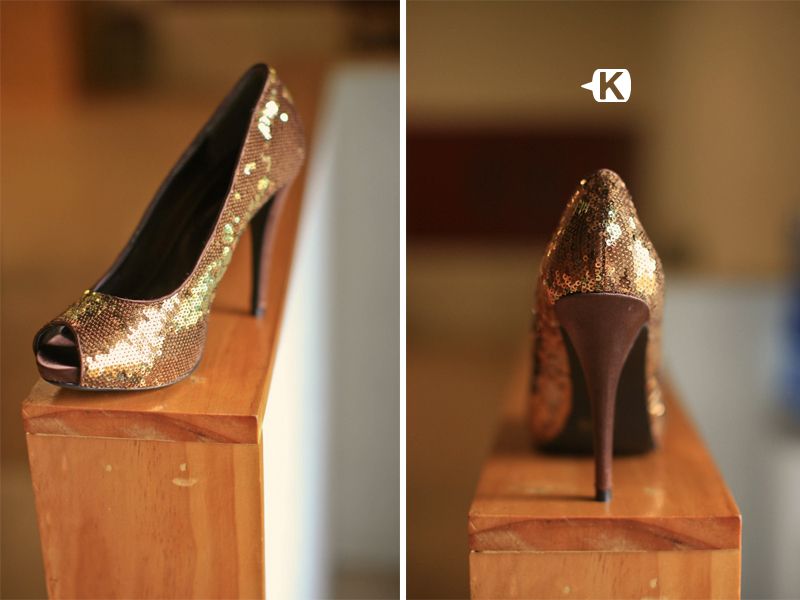 Aren't the "real" ones magnificent?
Seriously.
This theory hasn't been proven, but I think it's impossible to have a bad wedding day when your shoes are these. Just a thought.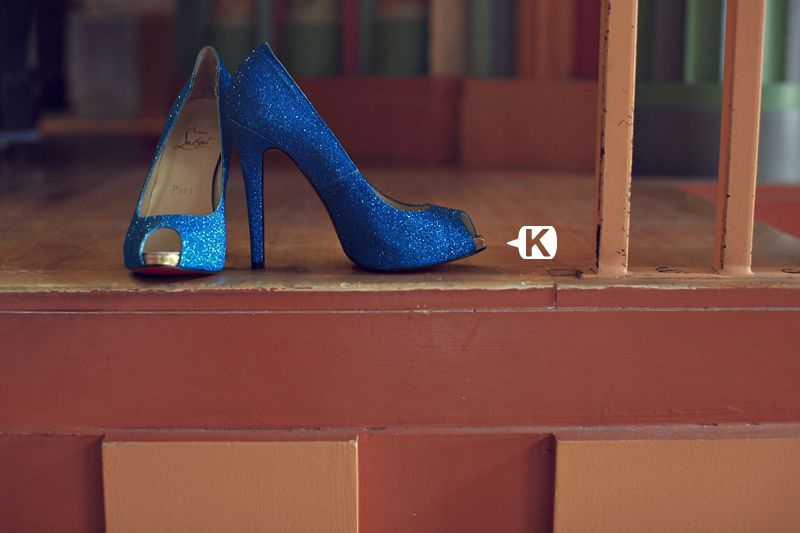 Ashley not only wore amazing shoes, but she had an amazing venue: my favorite Glen Echo.
(remember these weddings? Here + here?)
Ashley and her sister (who we met a few weeks ago - her fiance' built her a log cabin. Remember?) dressed in the Spanish Ballroom.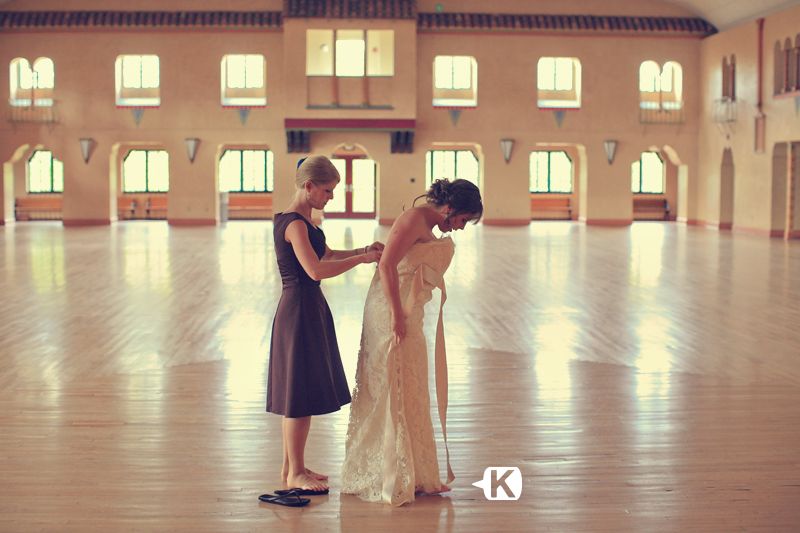 Ai ai ai, chica!
It was beautiful in every way.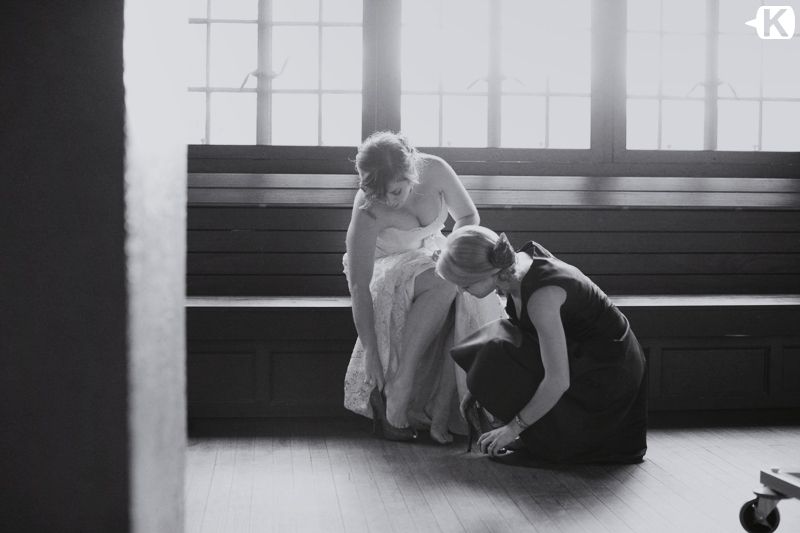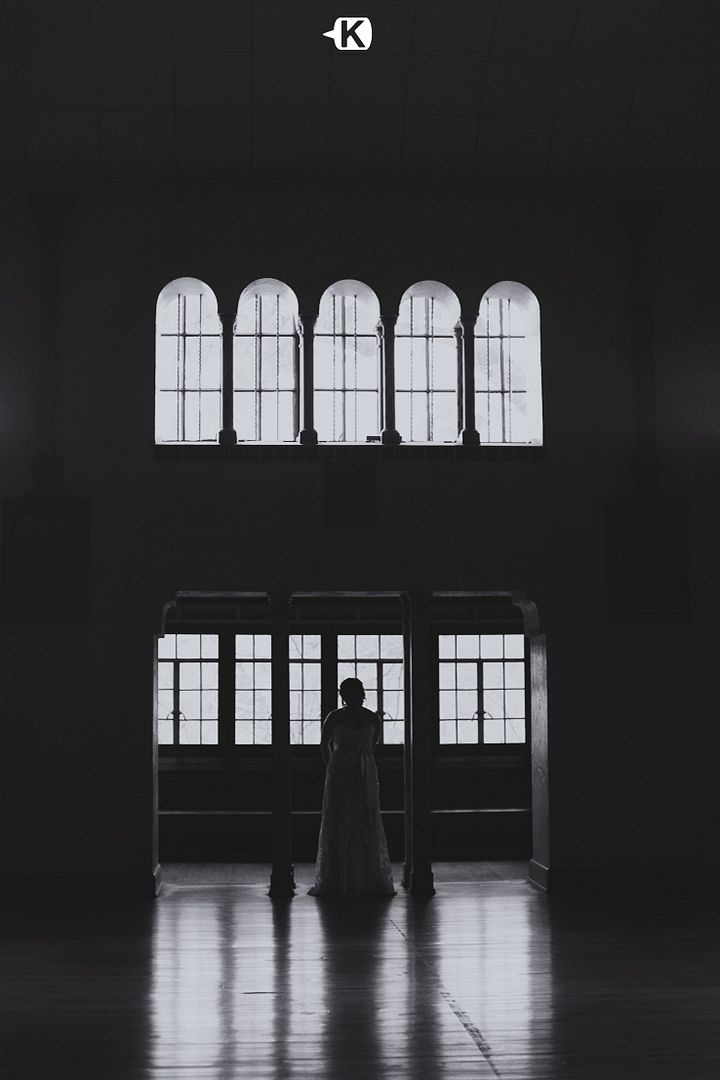 Gaaaahgaaahbagaaah. I drool.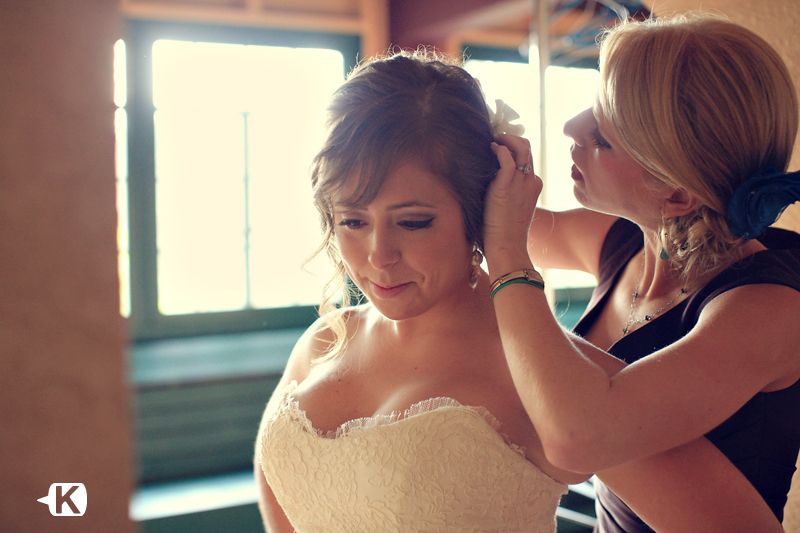 I've become great friends with Ashley.
Like I mentioned in their engagement shoot post, our first "client meeting" lasted two hours.
And we mostly talked about shoes, cookies and soccer.
Since then I had the extreme pleasure of meeting Kyle.
They've come over to my house for dinner.
They bought me Pyrex.
They invite me over for spanish rice and tacos.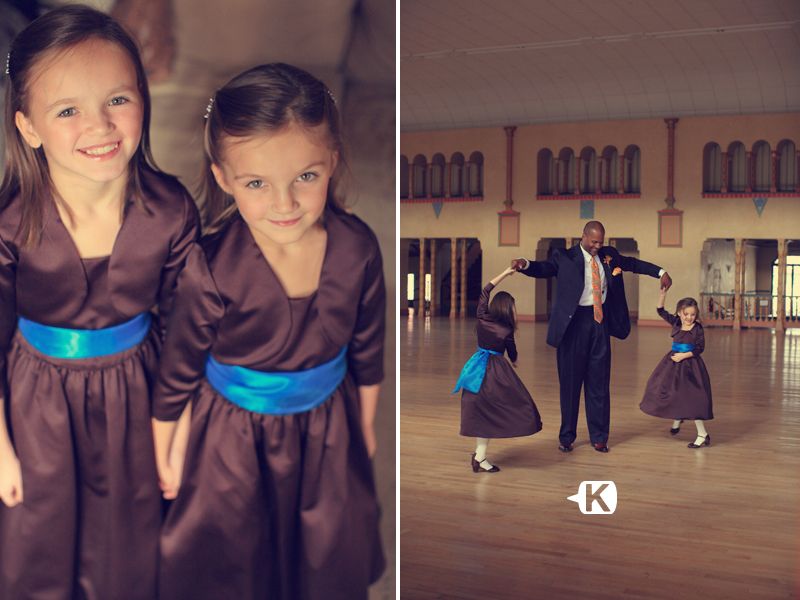 They've really become so much more to me then a fun couple who got married.

Don't get me wrong:
They are FUN.
And the did get married!
But our friendship is beyond customer-business.
We talk about life, they understand what is going on, I get their jokes and love their stories.
(ps. Love this sequence of Kyle's godmother coming in to see his mom and himself. PRESH.)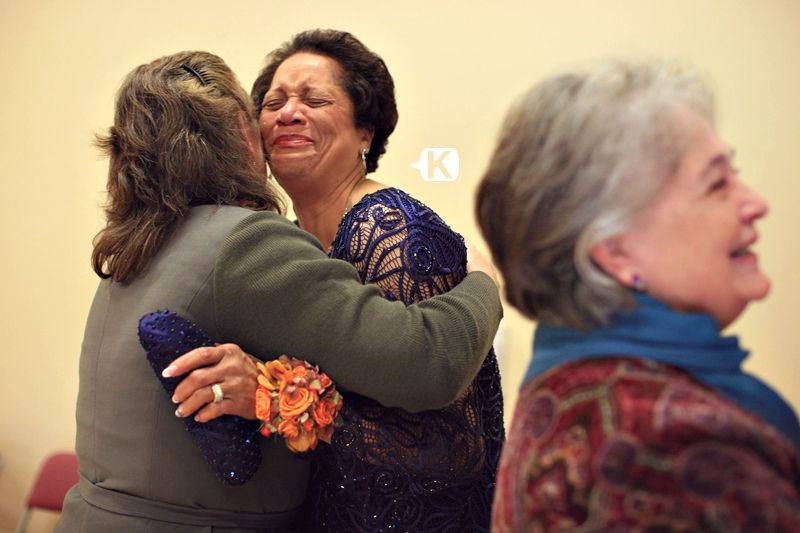 I also love Ashley's shoes. Have I said that yet?
Probably.
But I beeeet you that you forgoooot already!
And now I reminded you!
I LOVE HER SHOES.
Boom.
Reminded again.
Birds of a feather flock together...
Glen Echo is the.freaking.perfect.place for fun-loving people to get married.
I always say that if you get married at Glen Echo Park it reveals what kind of person you are.
Washington DC has country clubs, congressional clubs, hotels and formal ballrooms.
So if you choose DC's ONE colorful, historic carnival grounds... well, you must be cool ;)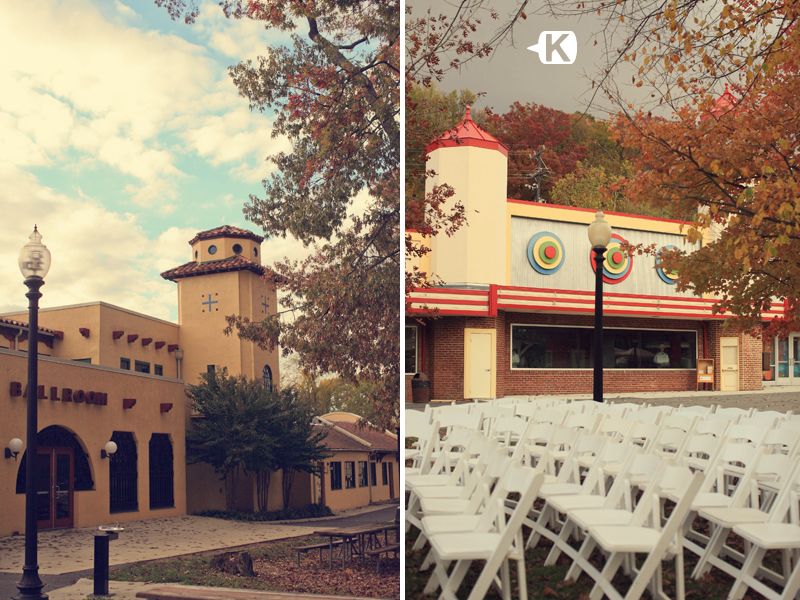 This little guy was so well behaved and VERY serious.
I was so excited to get him laughing ;)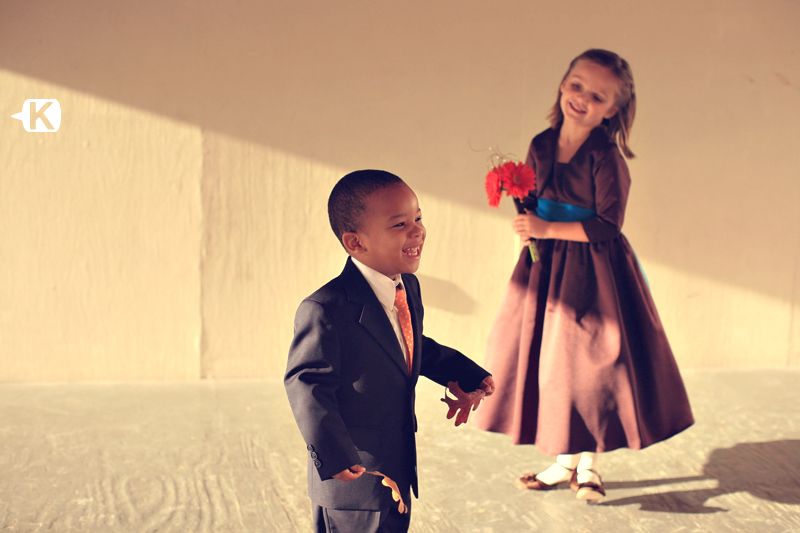 Um. Hello?
Hi!
You are awesome, Glen Echo.
I know, I know.

One of Ashley's relatives found a picture of Ashley + Whitney in their first wedding!
I love stuff like that at weddings :D

Daddy + his baby girls... all grown up!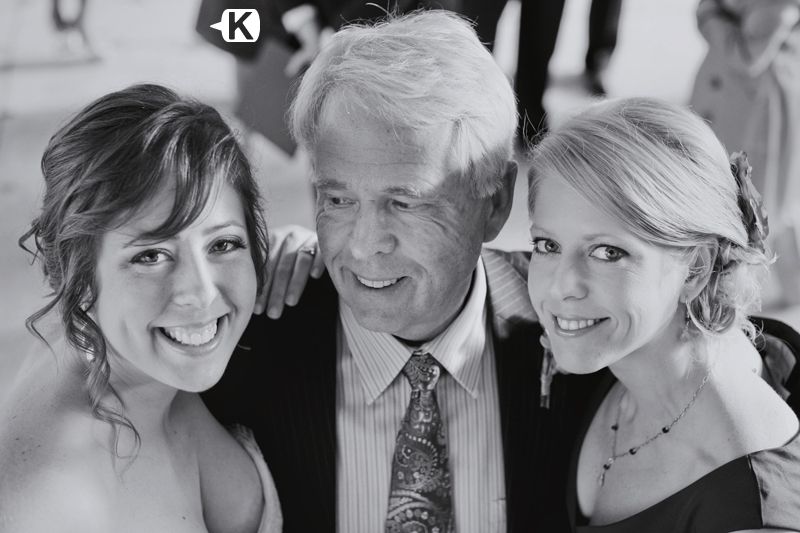 Ashley decided to have her parents, sister AND best friends escort her to the aisle and then she walked the little aisle part to Kyle alone. Very unique and VERY cool!
This was when her shoes sunk into the mud.
It's ok, shoes.
I still love you.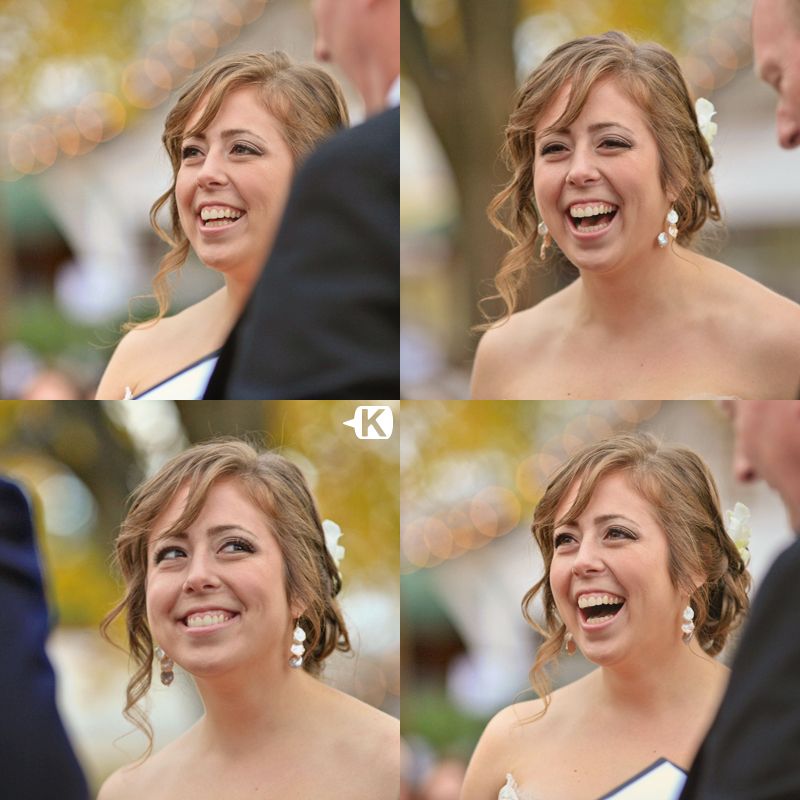 After the almost sinfully perfect (that makes NO sense) wedding ceremony, I got to to the husband+wifey all over for pictures!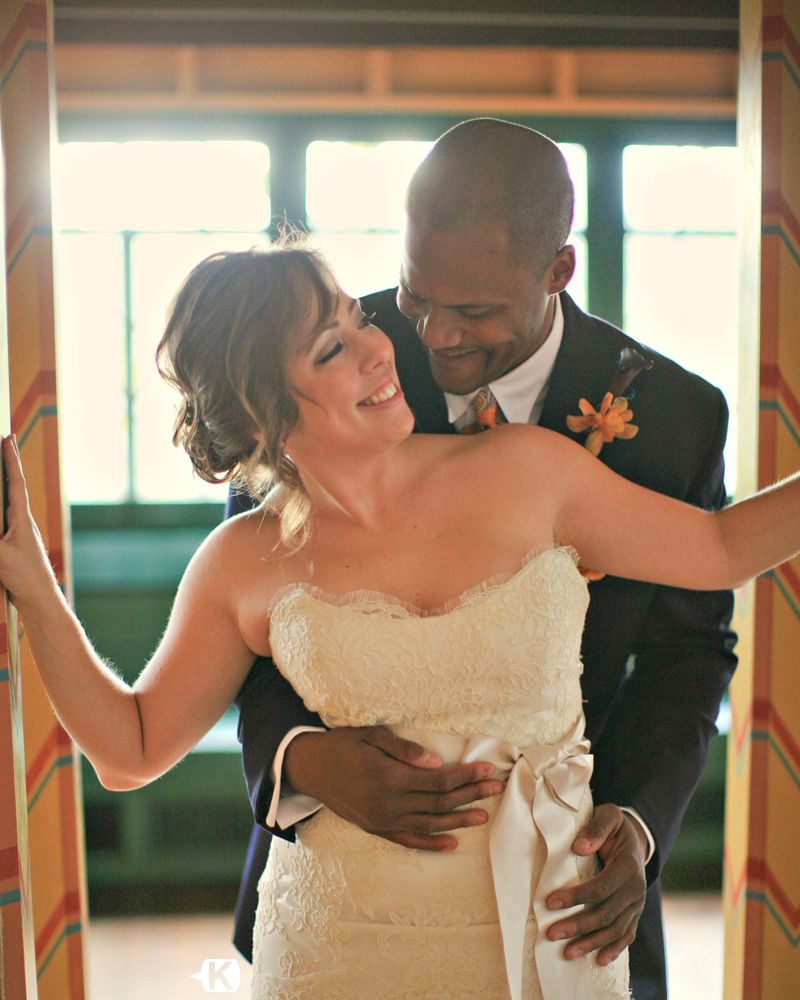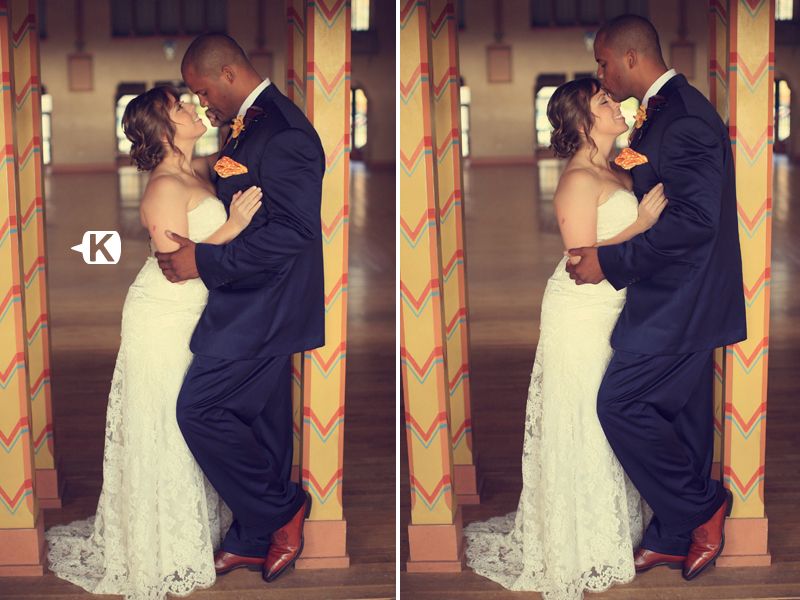 This was one of the easiest shoots of my life.
I was thinking about it later - yes, they are fun. But a lot of my couples are fun! (All even!)
Yes, they were gorgeous, but I have that in abundance too!
The location was amazing, but I've shot in amazing places before.
What was it?
I think the mutual trust.
I can remember specific couples - Kyle and Ashley now one of them - who just totally and excitedly trusted my eye and ideas.
And they also have such a relationship of trust with each other. Mutual joy, mutual security, mutual good!
So, the moral of the story is...
Trust = THE BEST EVER.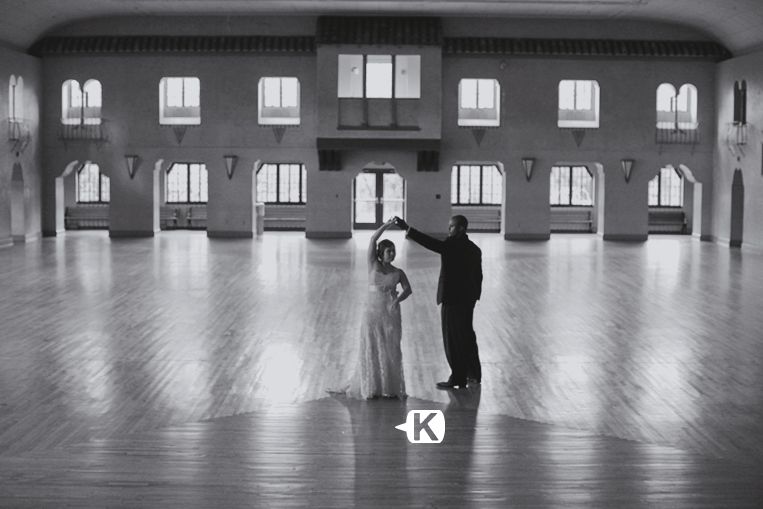 But back to these two love-heads.
The more I look at their pictures they more I love Kyle and Ashley.
Their jokes, their nerdy cool-ness, their best-bud relationship.
Their work ethic, drive and opinions.
I love it all.
They are crazy. Like, carrrazy.
But there is an underlying and obvious peace they have together.
It's so unforced, so natural.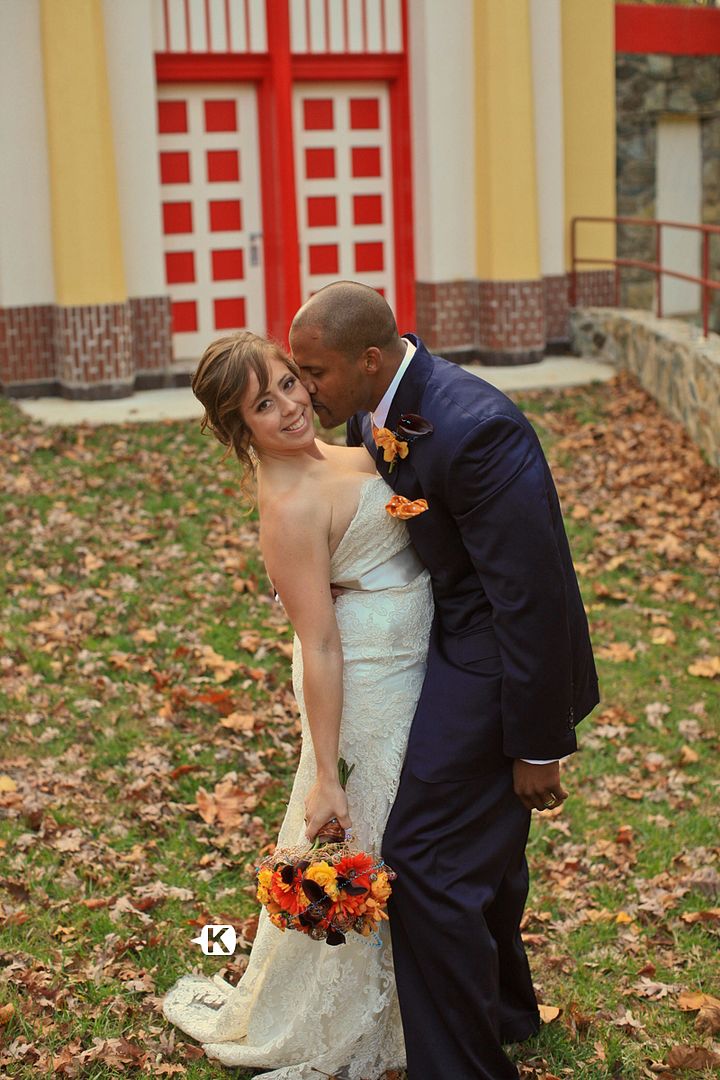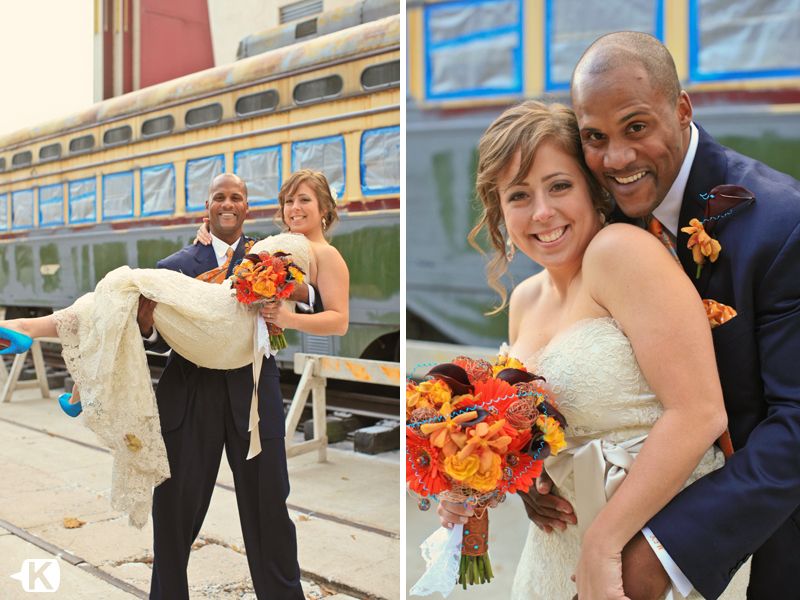 I have loved every moment of meeting, talking, knowing and shooting you both.
You are so dear to me!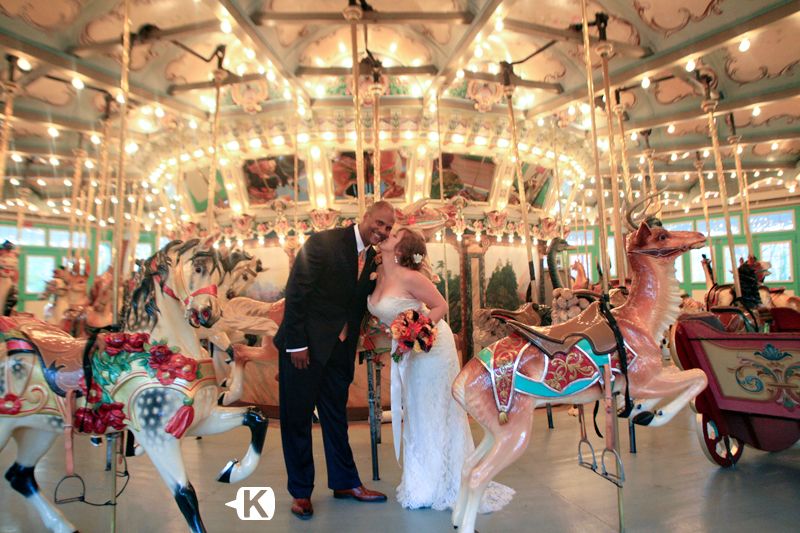 Alright foooolks.
Let me show off their cute, original and personal reception.
Hand-decorated pumpkins, comic-book style menu and silly straws!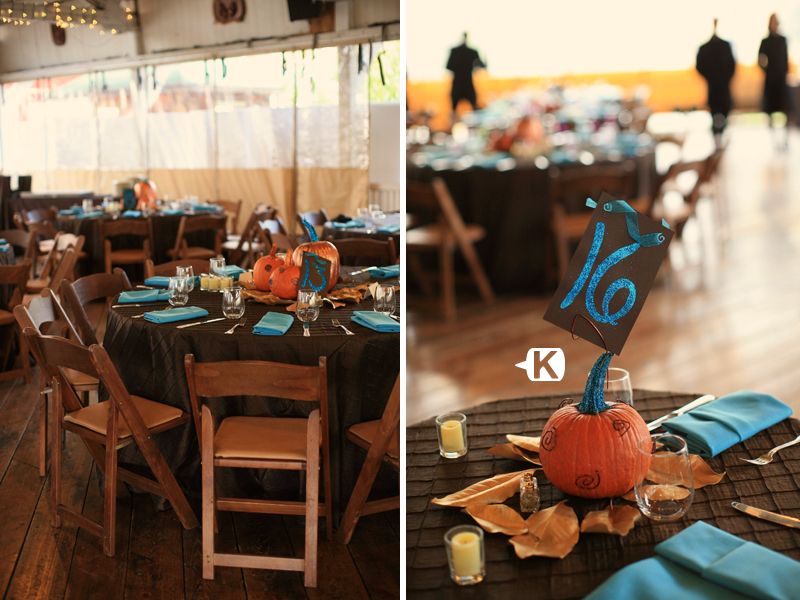 And photobooth props...
And root beer place cards...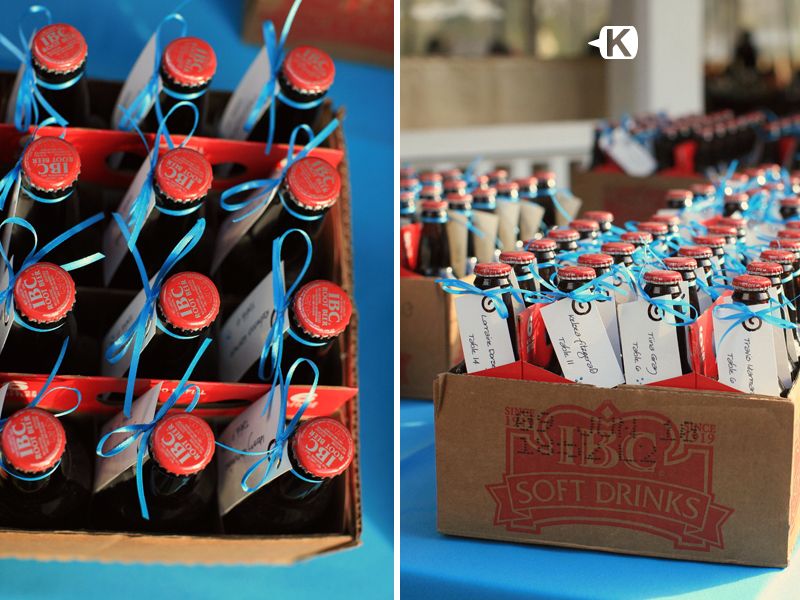 And personalized paintings from guests (see the SpiderMan? Inside joke between Kyle and his friend! haha love it!)
And best of all!
PIZZA BAGELS!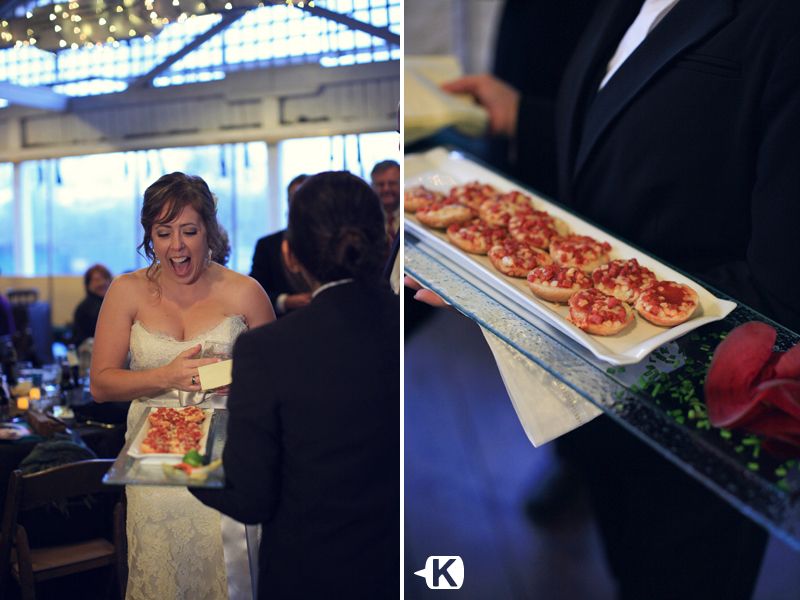 Apparently when Ashley was a little girl she was NOT the type to dream about her wedding day.
However, she did always know she wanted one thing.
Pizza Bagels.
So her wedding coordinator surprised her and had them brought out during cocktail hour!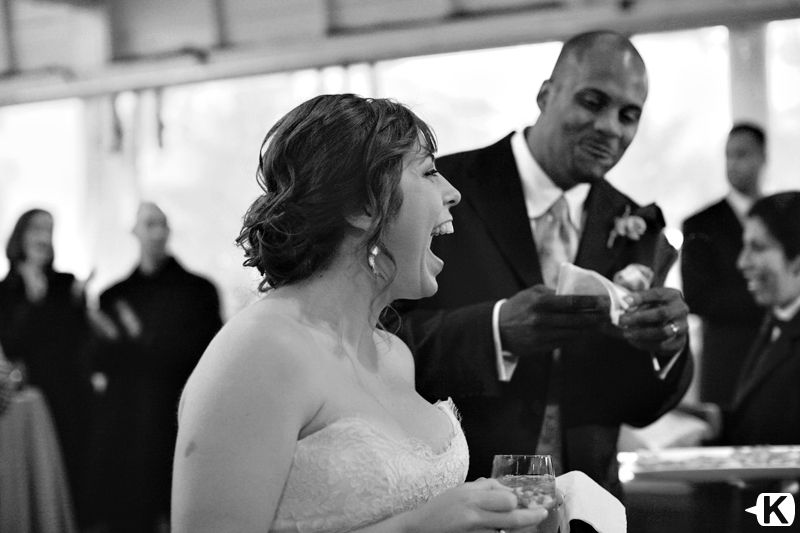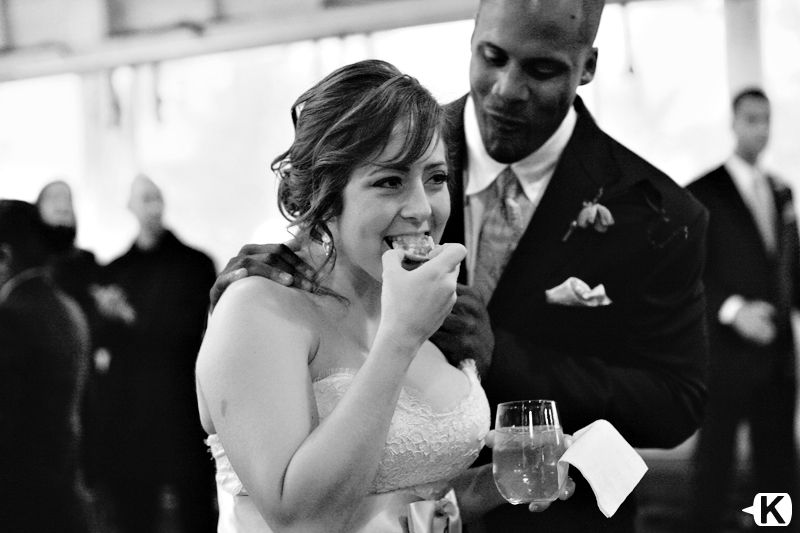 I have so much more I could post, but I think I need to call it a day.
A happy, in love, smiling, spinning, dancing, laughing day.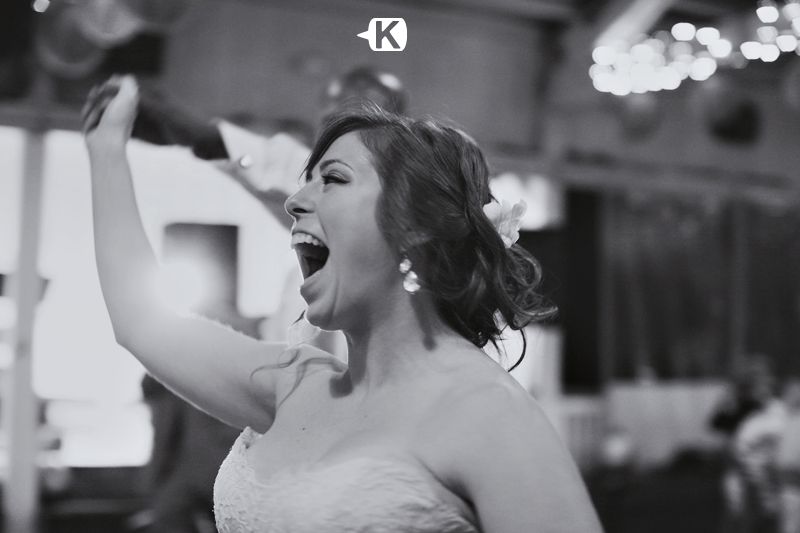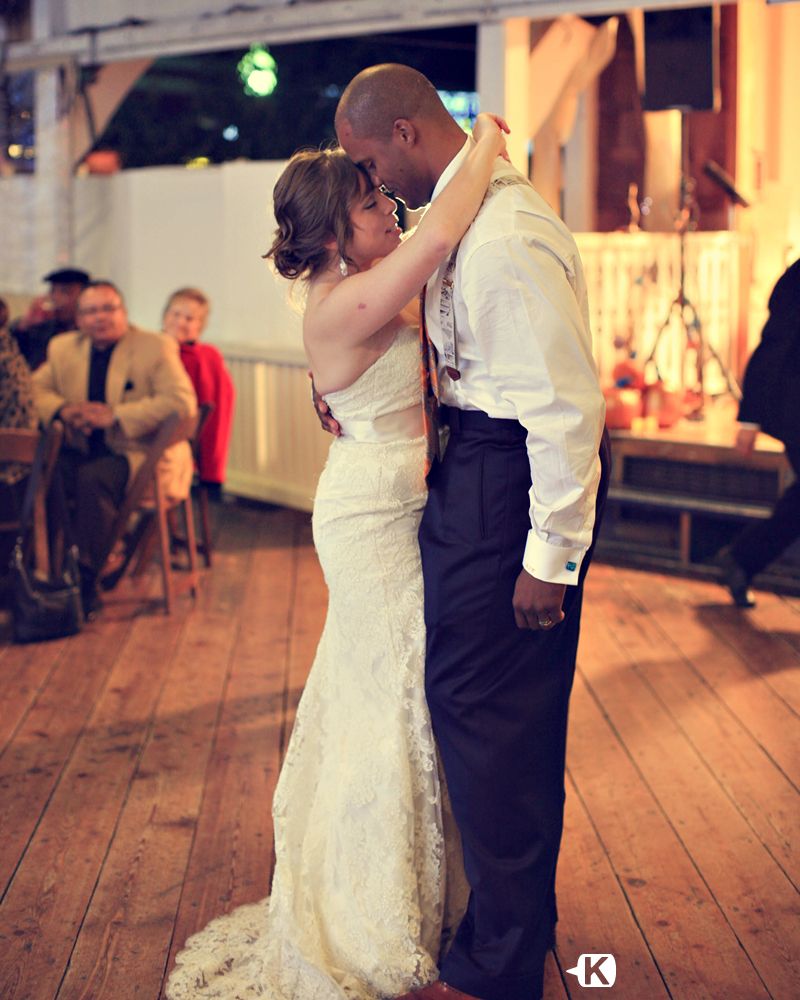 Congratulations, friends.
You deserve the best of the best and I hope the fun for you two together never ends :D
ps. Special thanks to Paul Barrios and Jessica Shae for second-shooting in the cold with me! You two are rockstars!