"I've got
halo's made of summer
,

I got crowns of words a woven
Each one
a song to sing
."
brooke fraser | something in the water
--
I had only e-mailed Whitney a few times,
and she was a girl who knew what she wanted.
with the cherry blossoms.
So early Sunday morning (my alarm clock definitely went off at 4:30 am),
we met at the break of dawn.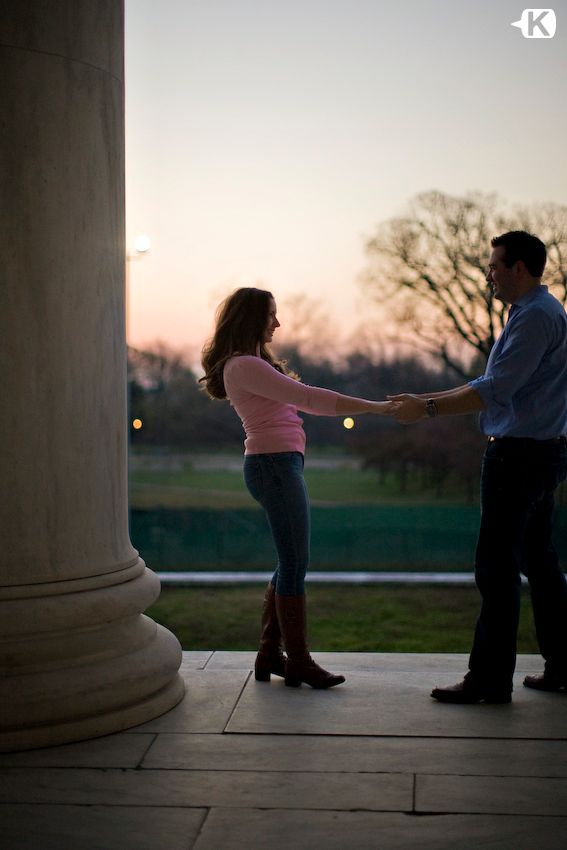 The kind of dawn that is muted,
and a tad chilly.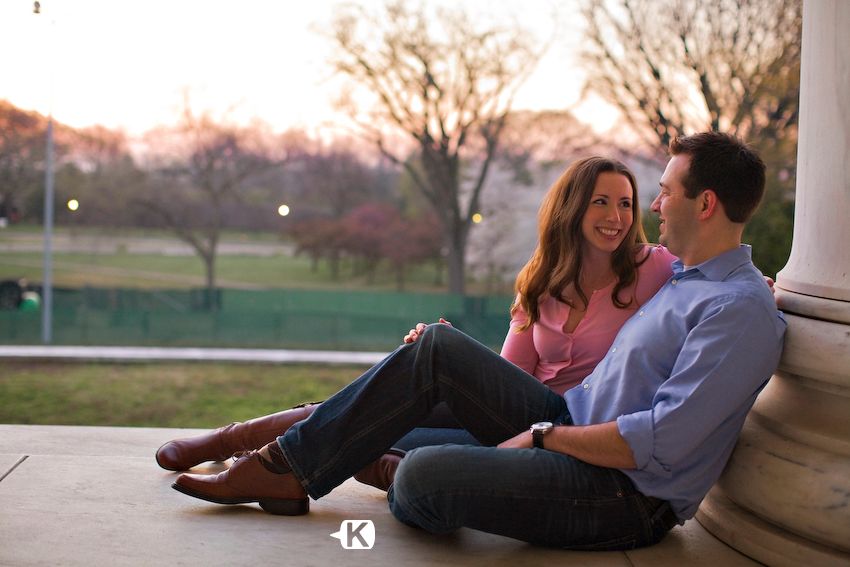 The kind of dawn that is still grey,
and rubbing it's eyelashes while it wakes up.
And this bombshell,
with her sweet, architecture-major fiancee'
hit the day running,
with smiles, light and joy.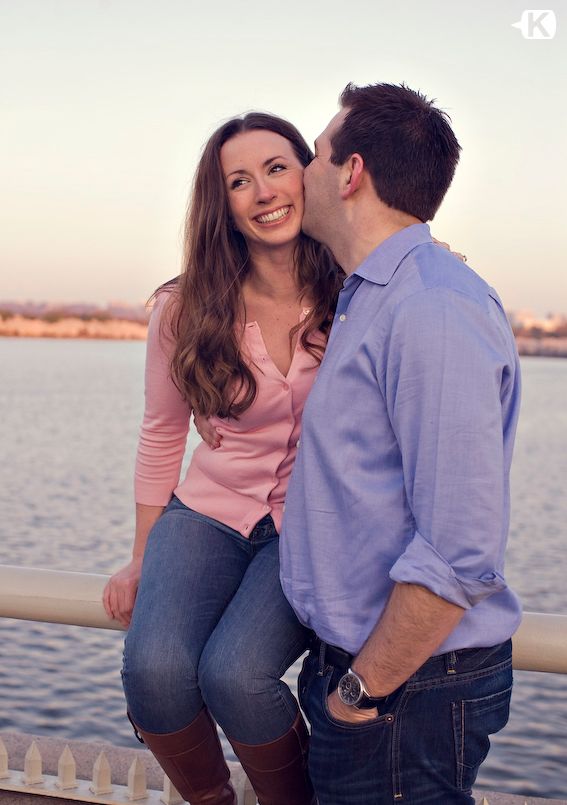 Whitney and John started dating last January,
and got engaged a few weeks ago.
And it was adorable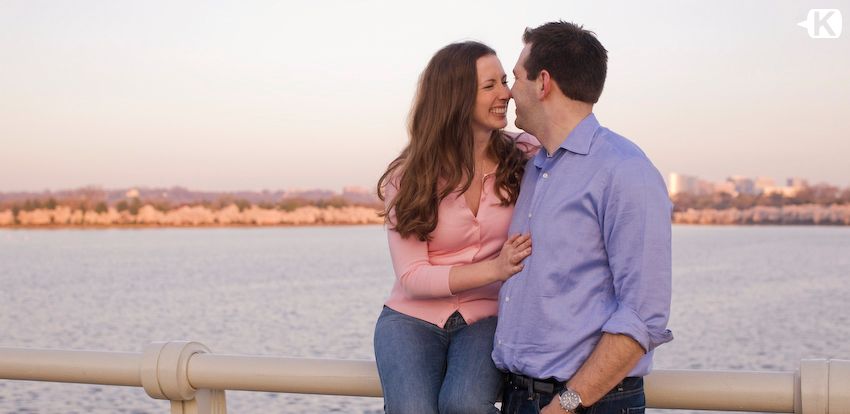 While we waited for our sparkly yellow light,
Whitney + Jon told me their engagement story.
"I wanted to ask her before dinner,
so that I would be able to enjoy dinner and not have that on my mind.
But it ended up not working out.
So it was on my mind all dinner."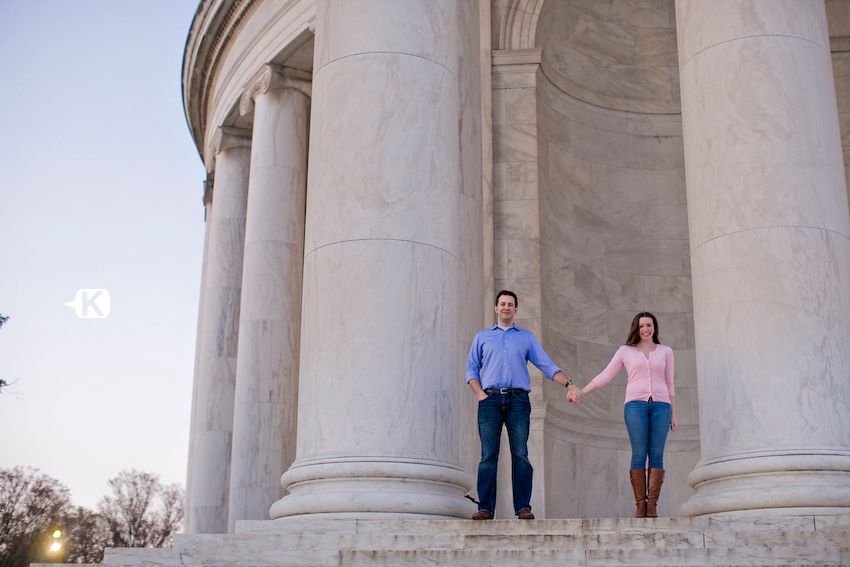 Whitney piped in "And I figured if he was going to ask,
it would be at dinner!
So when it didn't happen,
I convinced myself that it wasn't happening tonight."
Typical ;)


After a few mis-haps,
John ended up taking her to a special place in the city,
with all the stunning DC lights illuminating the night.
"He was kissing me - which is very typical -
and he pulled away and...
asked me a question! I said yes yes yes!"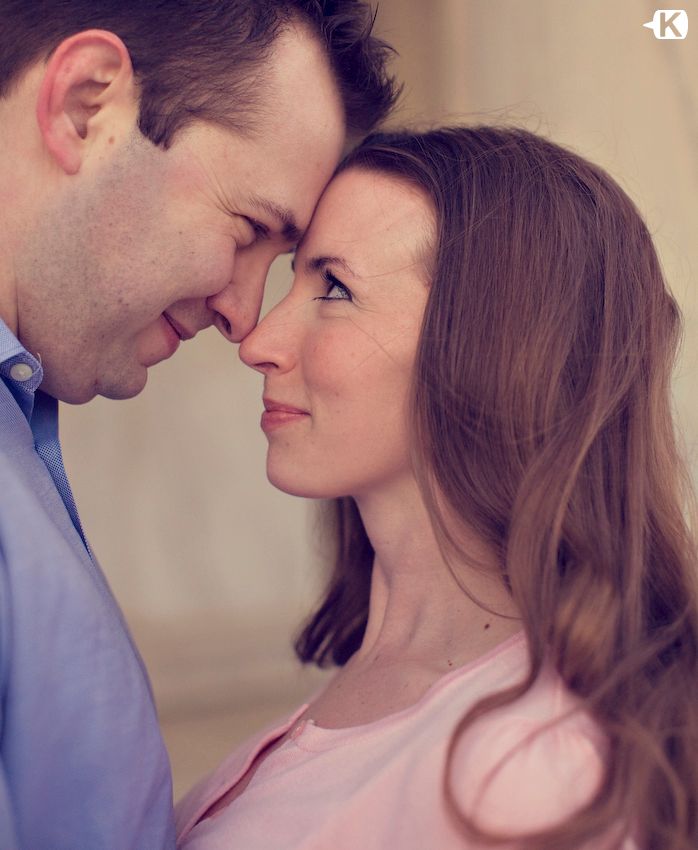 You're not getting the full effect of how sweet it was,
because you aren't hearing Whitney describe it.
Or watching John watch her describe it.
She's a firework.
A brilliant, excitable, contagious woman.
He's a fire stone.
Solid, warm, strong.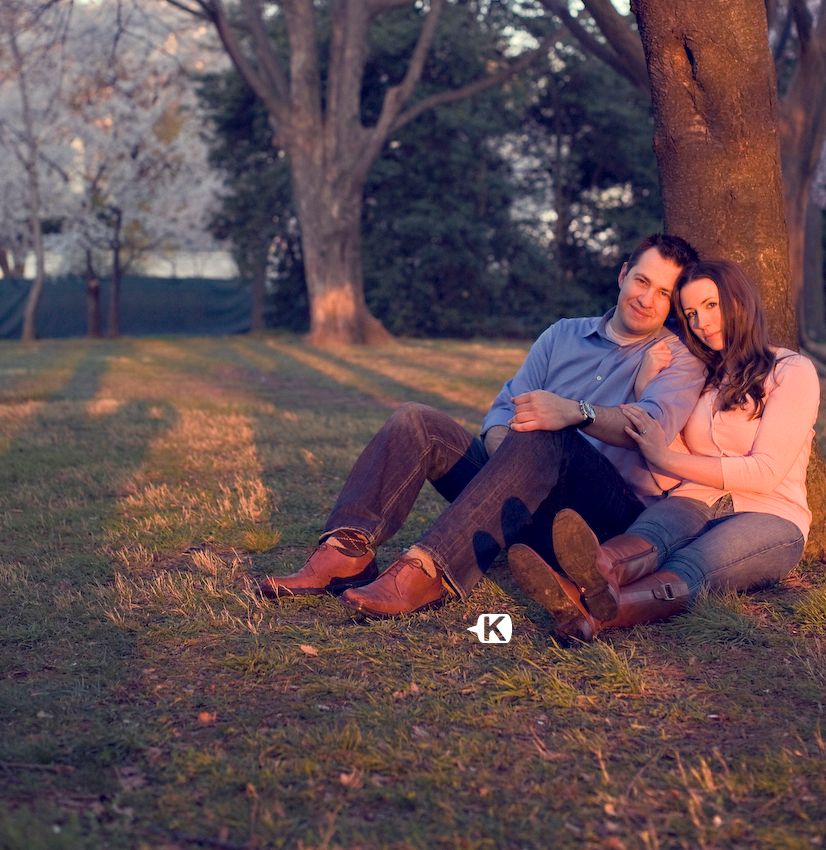 They literally danced and sung and laughed their way through DC.
There were actually a handful of other couples,
getting their engagement pictures done at the same time.
As we passed them,
and I saw the awkward body-language,
heard the awkward silence,
felt the unease,
I was so stinkin' grateful I was shooting these two ;)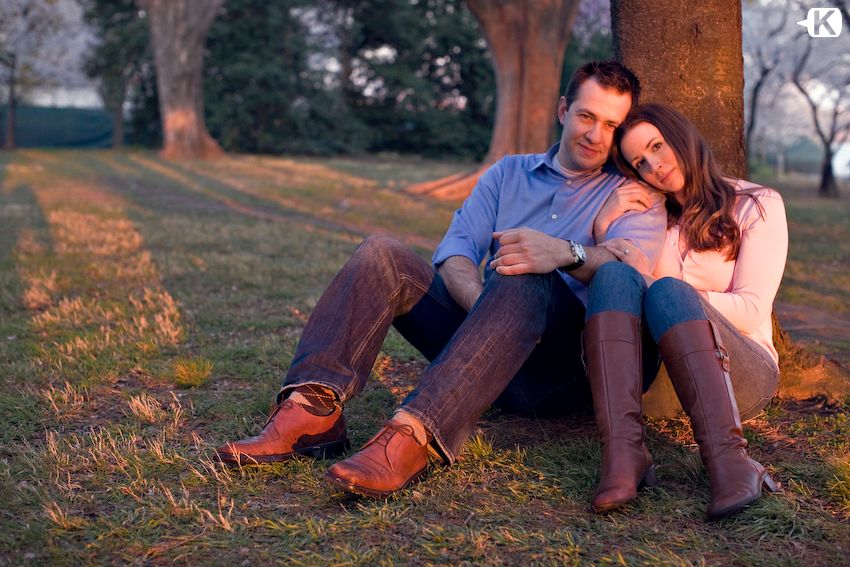 They are birds of a feather.
They fell in love together.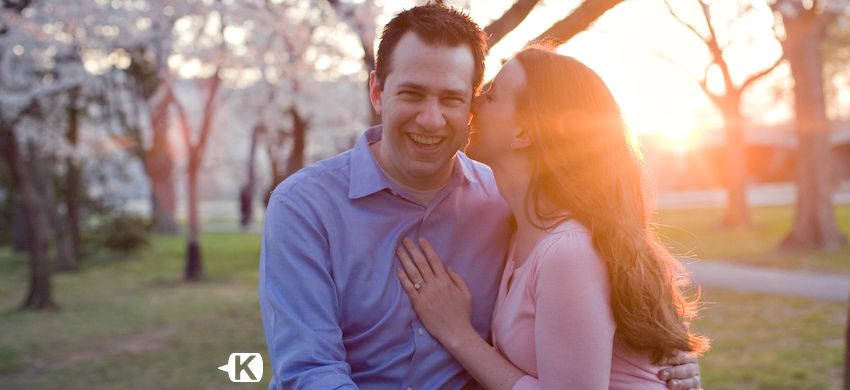 "Give me long days in the sun,
Preludes to the nights to come...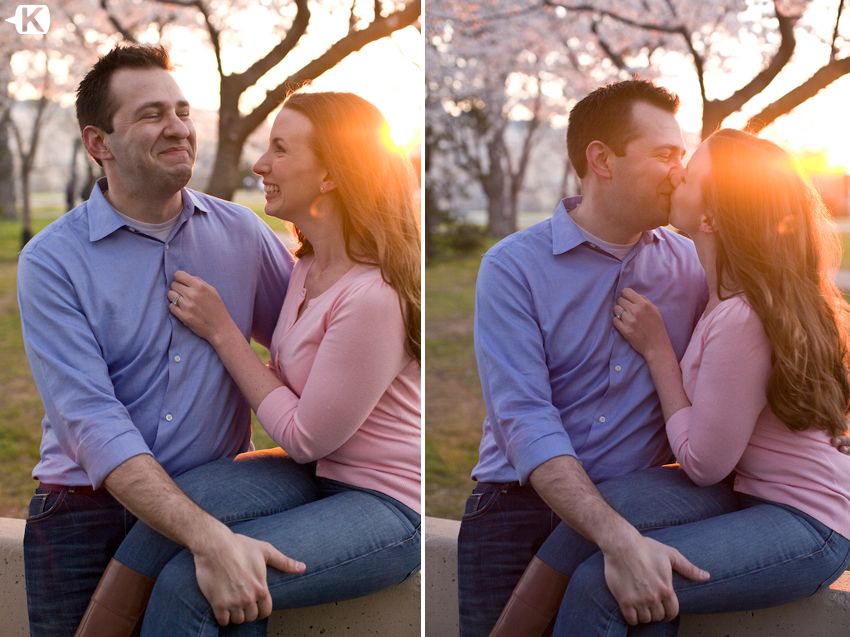 ...Previews of the mornings laying in all laaaazy ...
...Give me something fun to do,
like a life of loving you...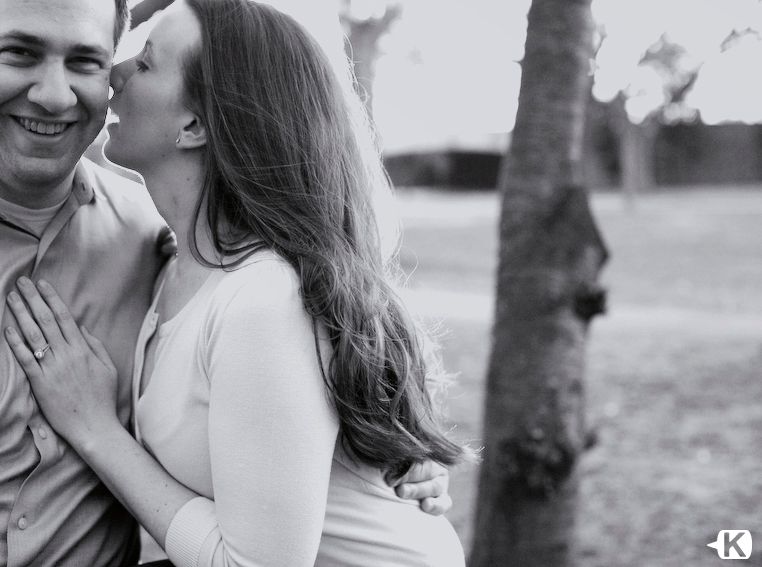 ...Kiss me quick!
Now baby I'm still crazy over you..."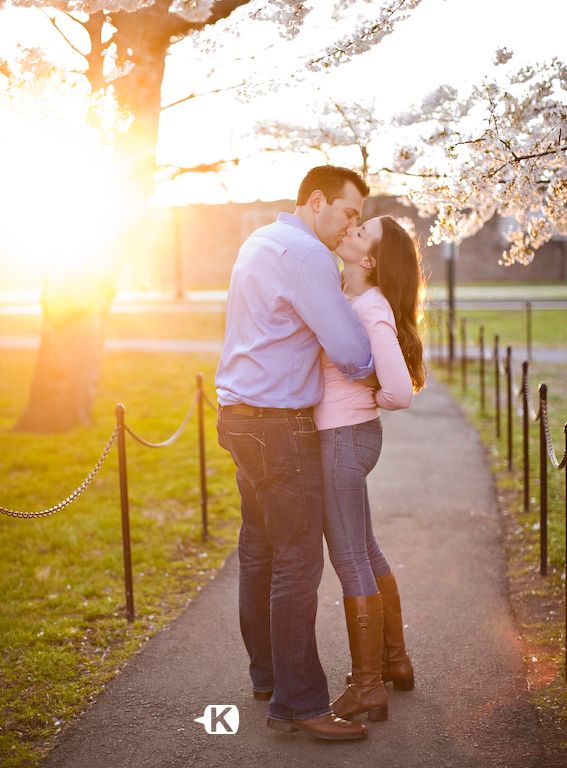 That's how I would describe them:
crazy about each other.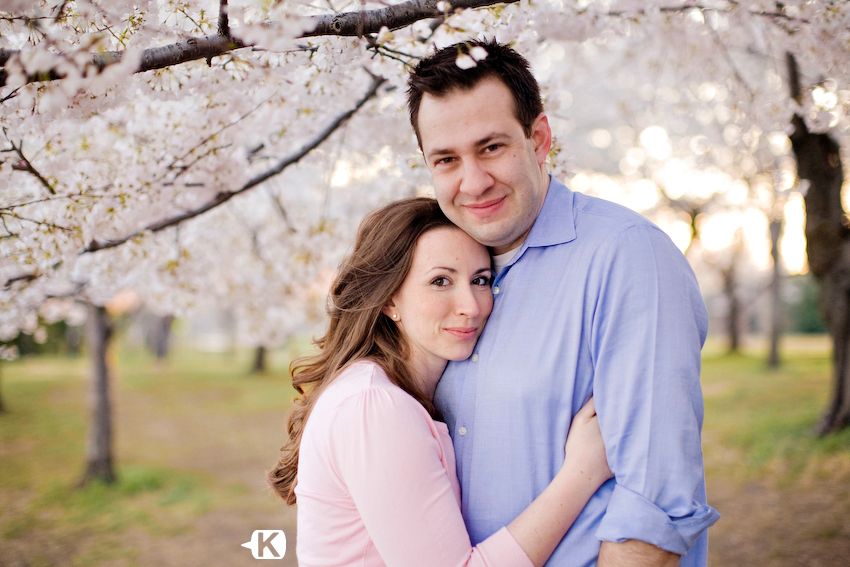 People say that a fair amount in my line of work,
and I'm sure they mean it when they do!

But I just felt it with them especially.

She is ca-RAZY about him.
He is caaaaaarazy over her.
And they love hugging and kissing.
And being together.
That was that.
:D
Congratulations you two!