"How did it get so late so soon?
Its night before its afternoon.
December is here before its June.
My goodness how the time has flewn."
I posted here about moving in with my friendly-friends Dre + pregnant Becca.
And I posted some pictures here of my friends Janet and Audrey, her daughter.
They are important characters in the story of this blog post.
Just so you know. Thweet.
Now for the setting.
A windy, sunny October afternoon in a spacious, window-ed home.
Why were we there?
To celebrate a little, long-awaited boy, to provide him and his family with all they will need practically,
and to make Becca feel special, because we love her so.
When Janet (Becca's "BFFAE") found out Becca was pregnant, she pretty much started planning right away. Janet is somewhat known for her amazing parties. I'm always game for creative ideas, and I'm especially game for doing anything for Becca. So Jan and I became the official Baby Shower Party Planners.
After a number of meetings, brain-storm sessions, Pinterest-searches and e-mails,
we had a grasp on our plans.
We had a location.
We had a color scheme.
We had a finalized invitation.
We had some craft ideas.
We even had a pretty detailed menu
(the menu theme morphed over time...
started as "Becca's Favorite Foods" which became "Comfort Food" and we ended at a happy place of
"Made from Scratch Self-Serve Delicious Food." Good theme, huh? ;) haha)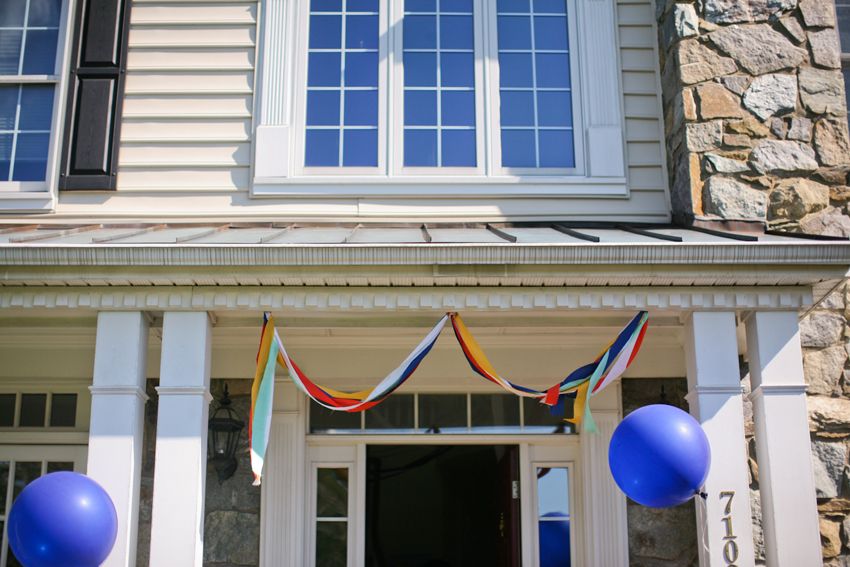 We knew we wanted the shower to be consistent in look and color from start to finish.
Inspired by the lines in the invitation, Jan thought it'd be great to make a "real life" copy of those lines at the house, everywhere we could.
So after the hours of crafting, shopping, creating and assembling, we are pleased to welcome you to:
Becca's Baby Shower: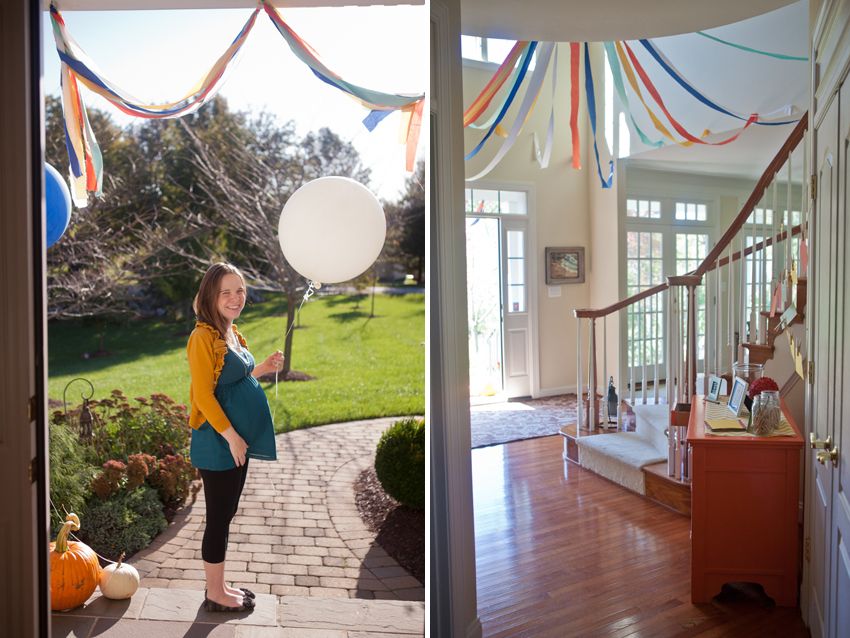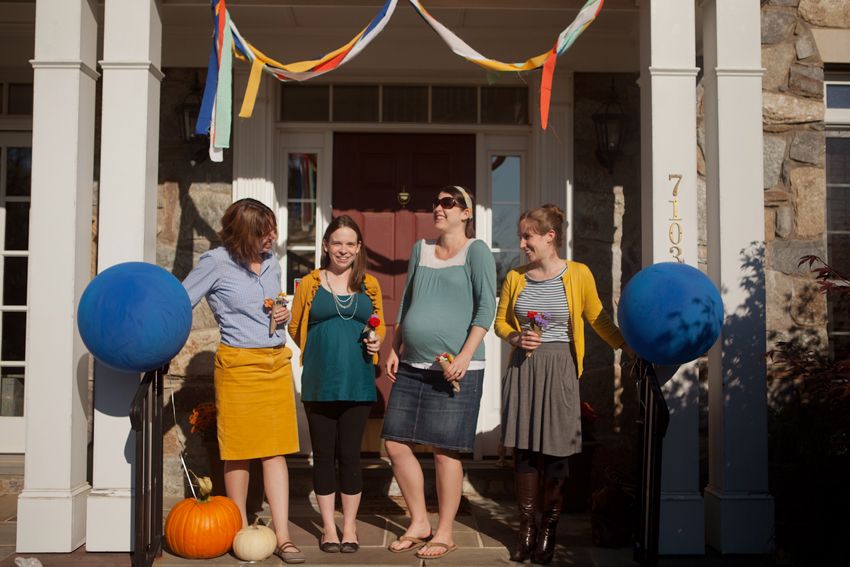 | entry way |
When guests arrived they were met by a thrifted + re-painted desk.
They were asked to leave their best baby advice on a clotheslines,
and to write their full address on an envelope so Becca doesn't have to when she does thank-you's,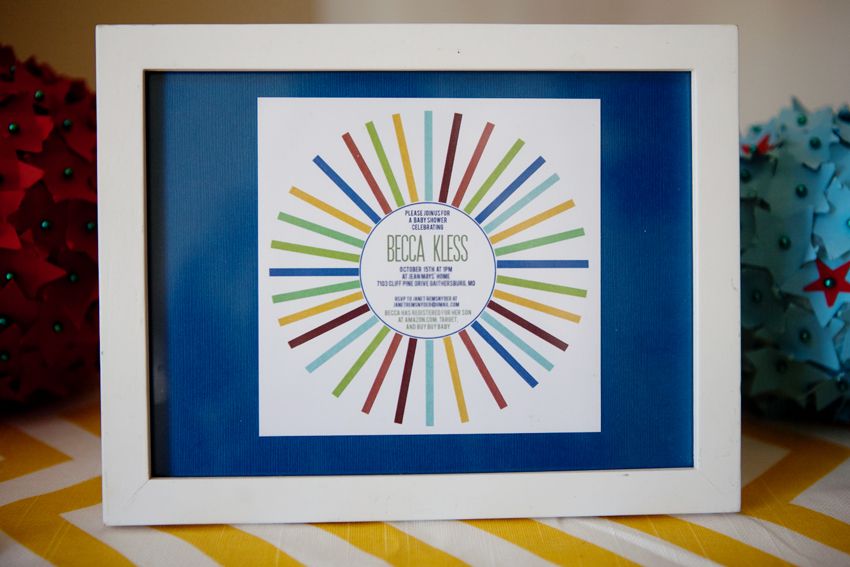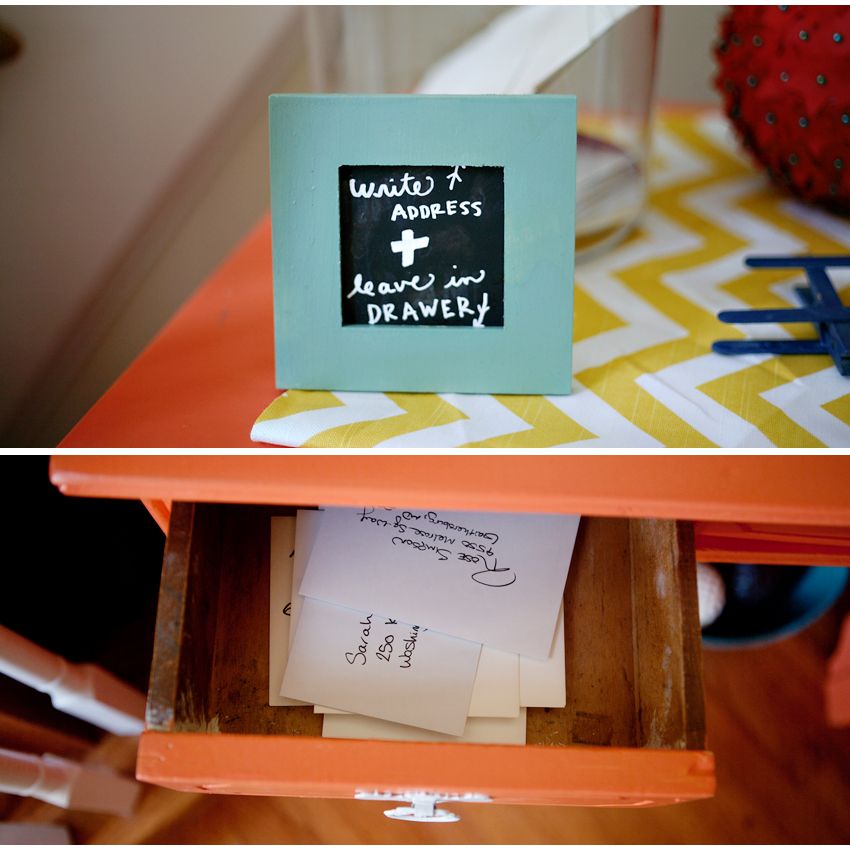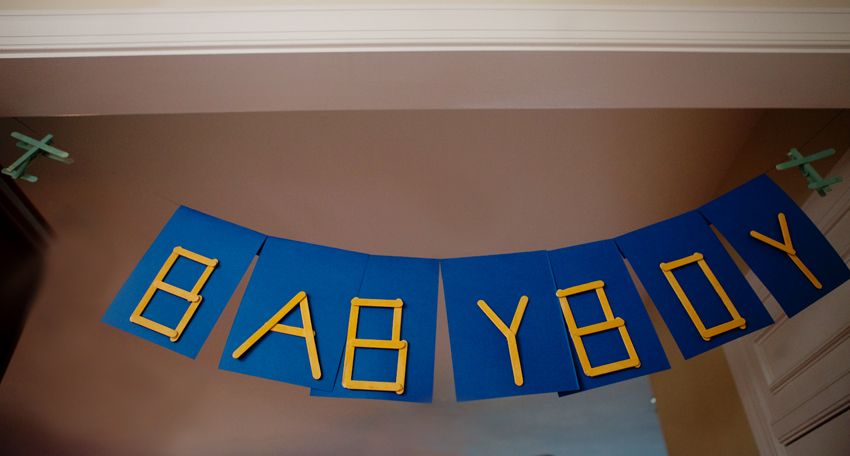 I found another Pinterest-lifesaver in the form of these clothespin + popsicle stick airplanes.
Airplanes have been a big part of Dre + Becca's story thus far
(Dre recently got a job with air traffic control,
but had to fly to New York, Chicago and Oklahoma... up to four months! to apply and receive the job.)
It was nice to include such a personal element, without it being "WELCOME TO THE AIRPORT HANGER SHOWER! AIRPLANE WORLD! AAAH!" Subtle, sweet and not over-kill.)
| drinks |
Using baker's twine, gift tags and Mason Jars, we had the guests use "real" cups... which is much nicer then paper or plastic. Can I get an "Amen!"?
They also got to make their own drinks! Ginger-ale or Lemon-Lime Soda :)
Just add a spoonful of the pre-made concentrate to a glass of seltzer water and wa-la!
(the concentrate was simply lemon and lime juice, honey and zested ginger.)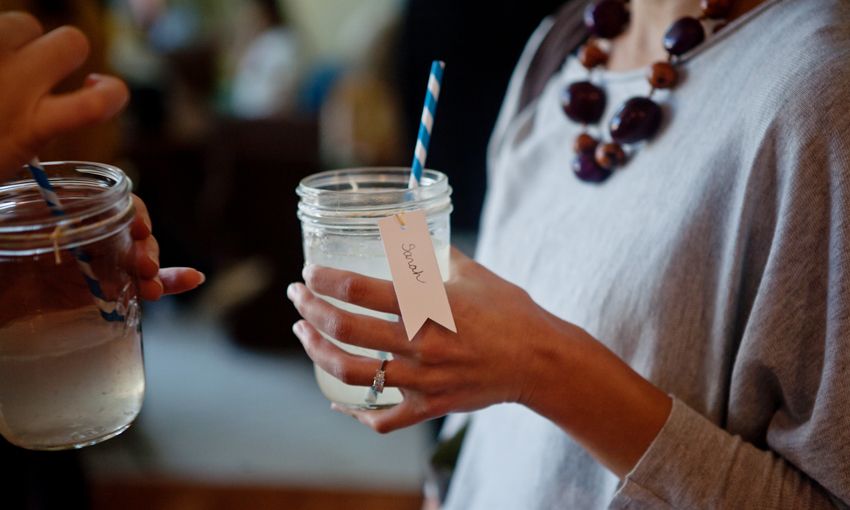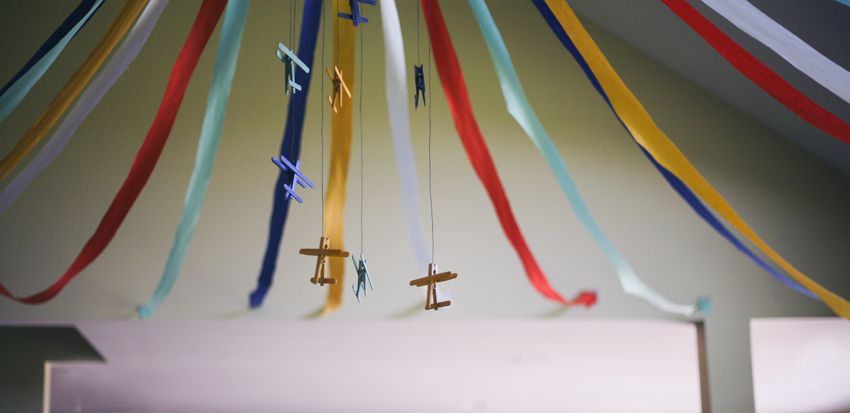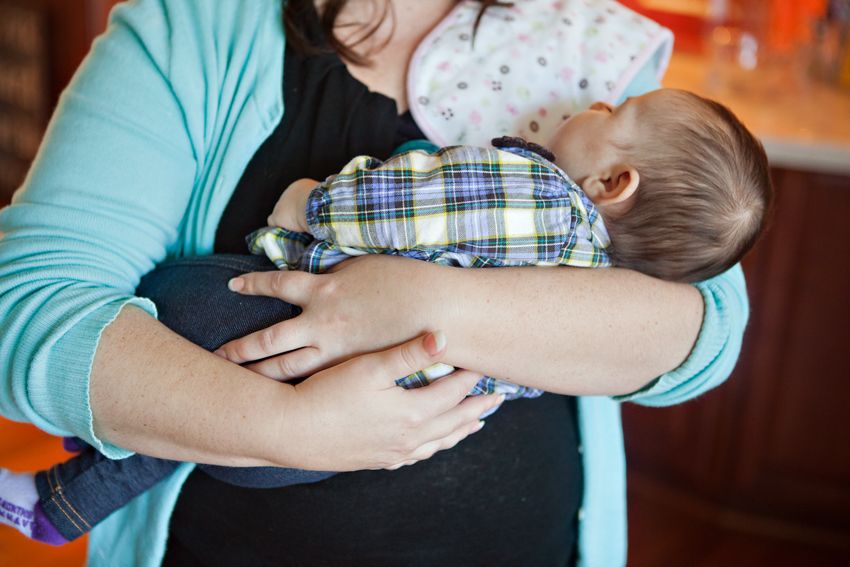 | food |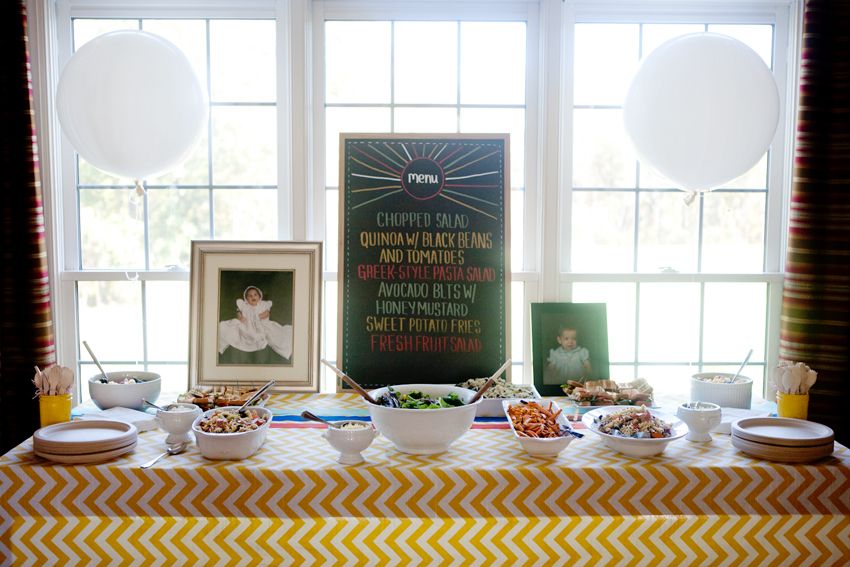 Everyone ate up, which is a great sign!
Especially at a shower with 45 women ;)
Women and their appetites are so hard to plan for!
But with so many healthy, tasty, dairy + gluten free options, we had happy campers.
Praaaaaise the good Lord.
(ps. Love these bamboo silverware sets we sniped!)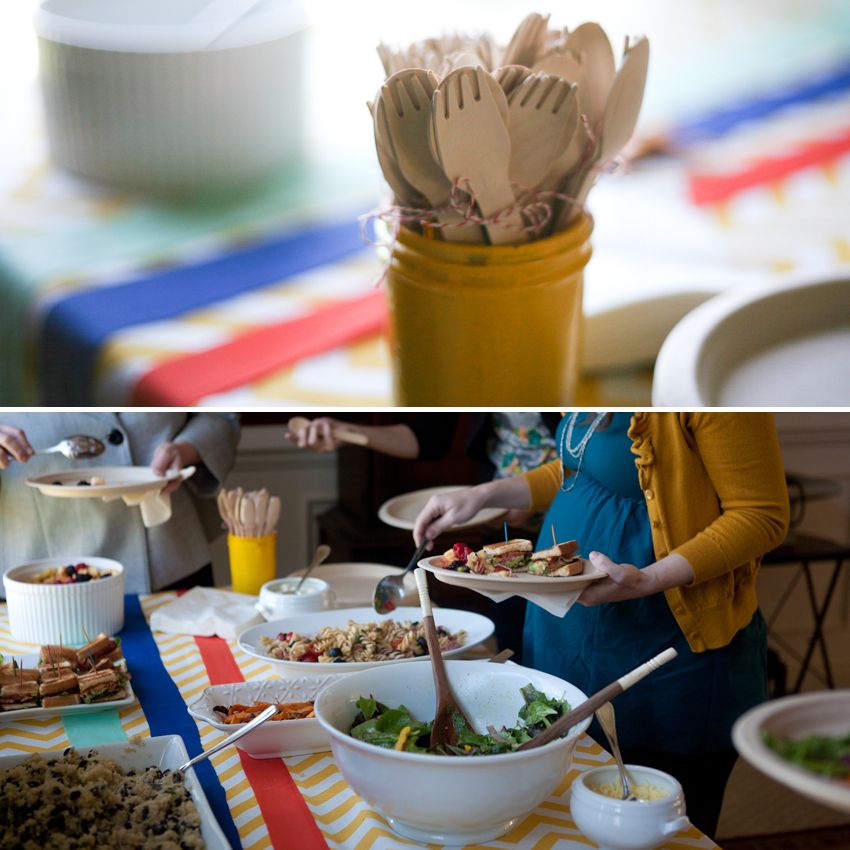 Kinda see the invitation inspiration? Maybe? :D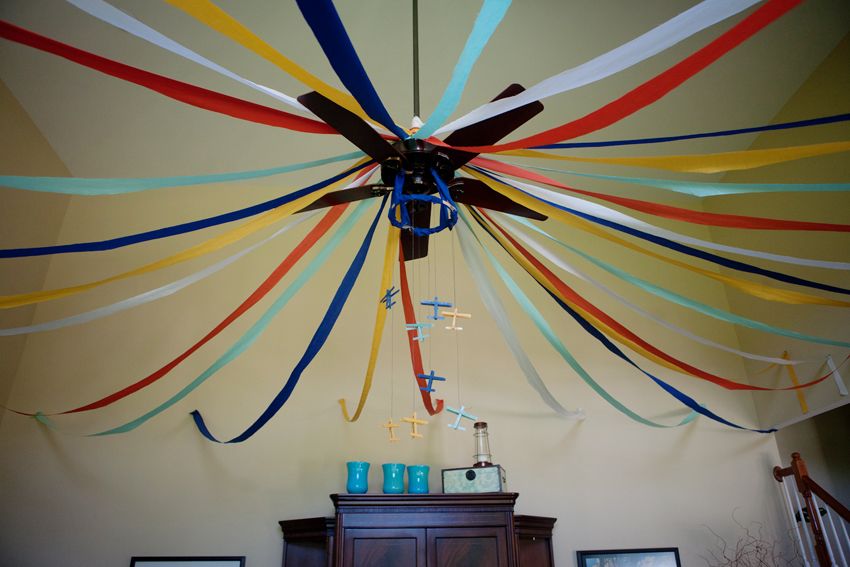 | desserts |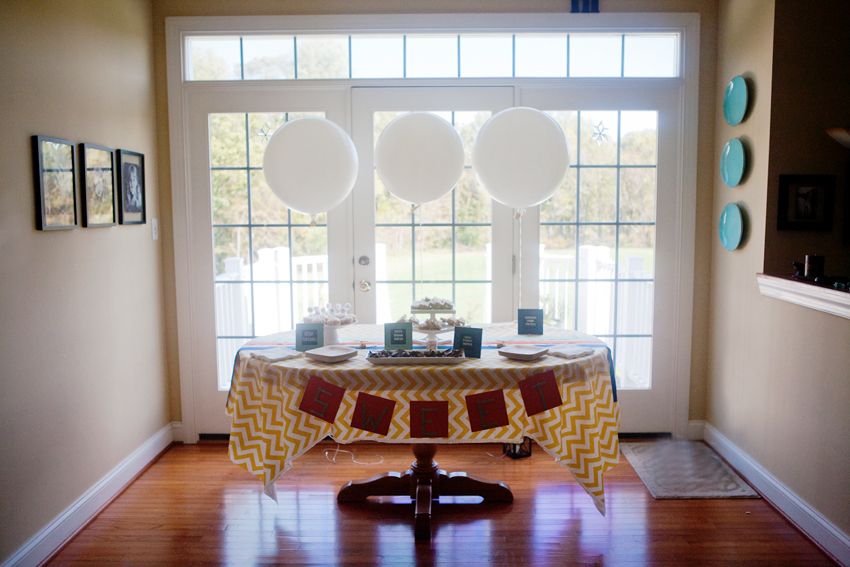 We had some yummy desserts made by our lovely friends.
These pretzels were my FAVE, but we also had amazing rice krispie cupcakes, chocolate bars and more!
(I got those bingo cards printed the day before the shower on cardstock. Last minute decision, but they worked great! Guests filled in the squares with presents they thought Becca might receive. First five with five in a row won! It was a great game that wasn't too cheesy or weird, helped guests stay interested in the present-un-wrapping part and didn't take up an extra time. Big fan.)
| the peoples |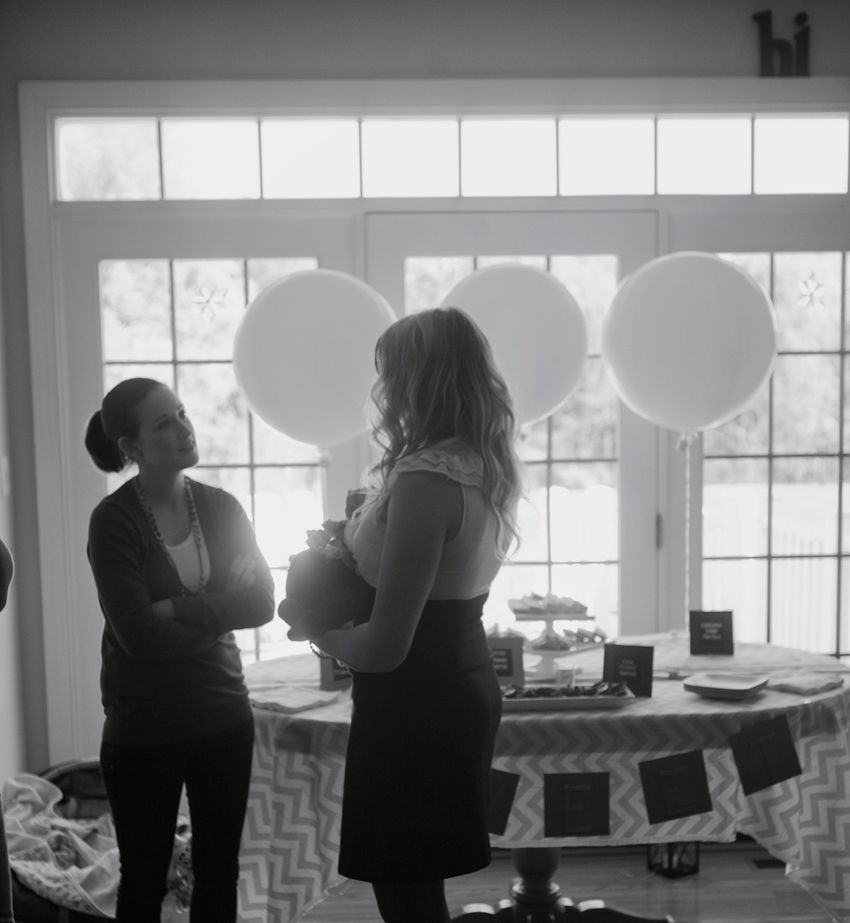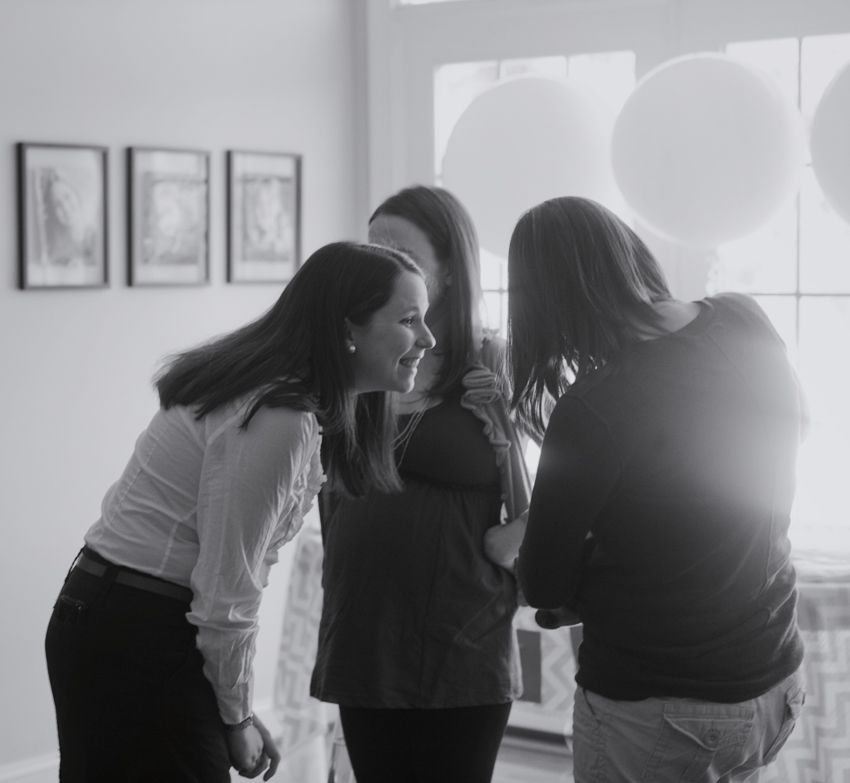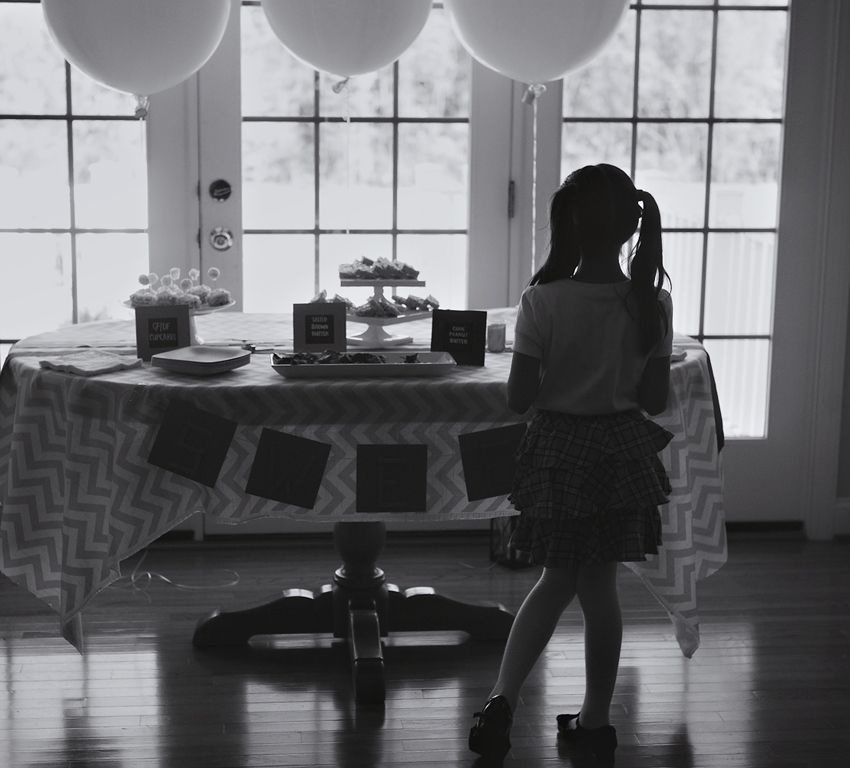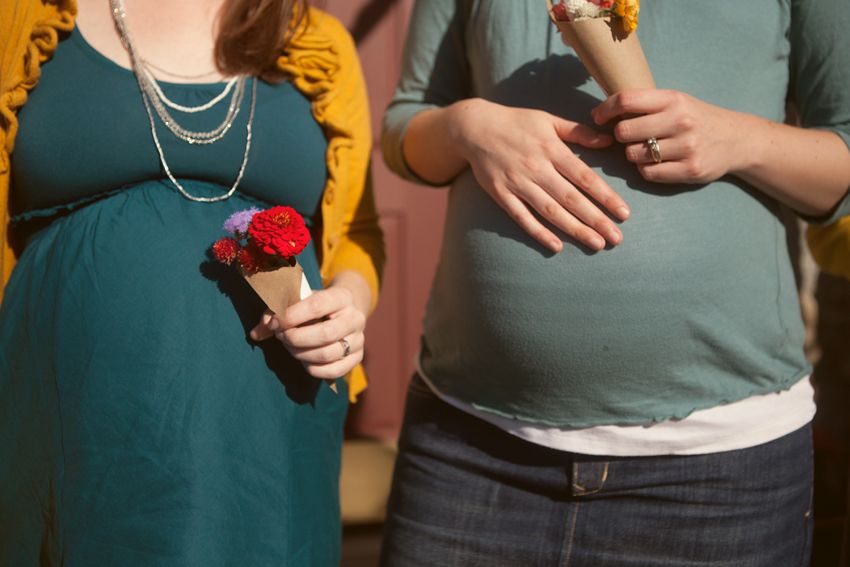 | favors |
Jan had the great idea to give the ladies a little bundle of fresh picked flowers as they left.
It was super cute and everyone loved them.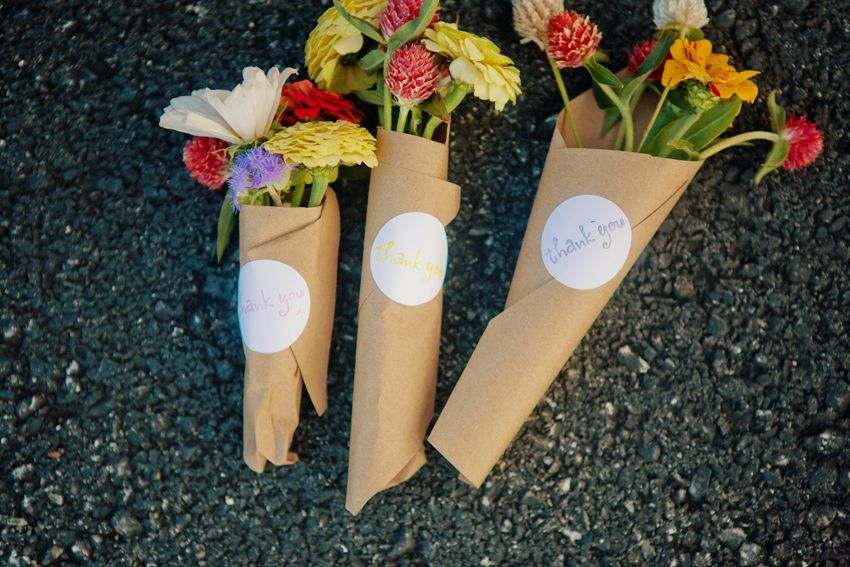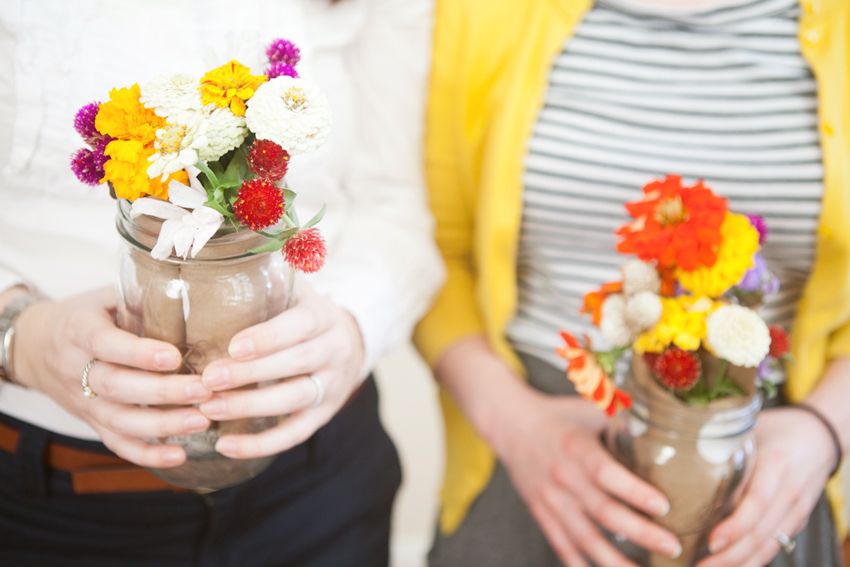 But most important, more then any any any other part of this shower, we wanted Becs to know how much we love her and how happy we are to share in her joy.
"The one who has the bride is the bridegroom.
The friend of the bridegroom,
who stands and hears the him, rejoices greatly at the bridegroom's voice.
Therefore this joy of mine is now complete."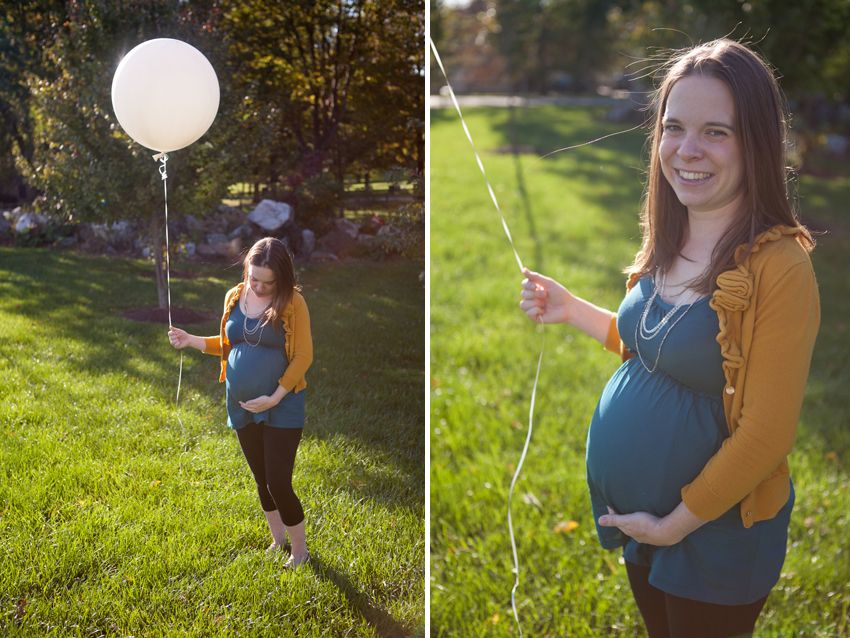 It'd be appropriate to say that Becca has been "the friend of the bridegroom" for a long time.
She stands by her friends,
hears and listens to their excitement about jobs, houses, babies, travel, etc
and she rejoices greatly.
Becca is the kind of friend you want to tell everything.
I mean that.
Becca is one of the first people I go to when I'm excited.
She is happy to listen, happy to talk, happy to carry your joys or your sorrows,
happy to wait, happy to go.
She'd be the first to say that change scares her,
and that there have been tears in the past, present and surely in the future - for herself and her friends.
But she's also the first to practically, emotionally and spiritually be there for us.
Whether it be through e-mails, cards, advice, prayers, laughs, meals or her own personal time,
she is so happy loving on those she loves.
It's her turn to be the "us."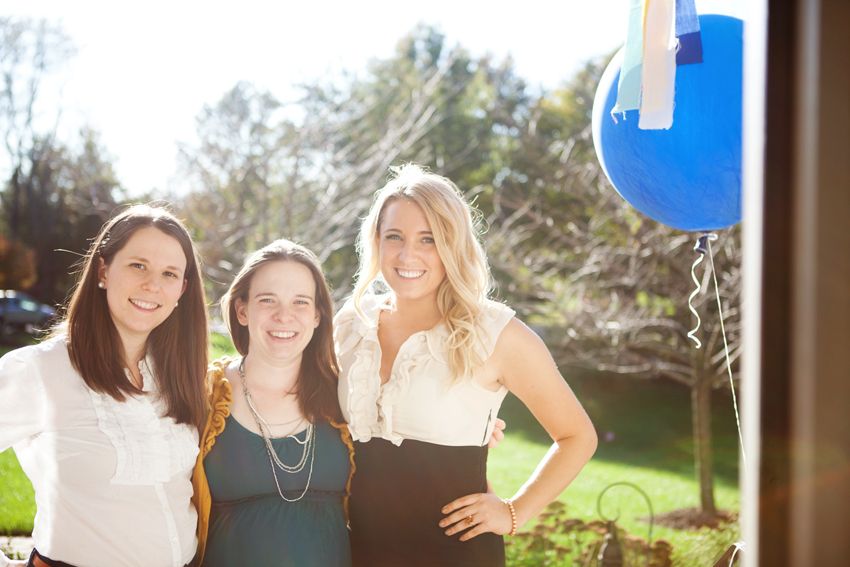 Becccccaaa.
This joy of ours is so complete.
To stand with you taping and painting Baby Boy's room.
To hear with you that perfect heartbeat.
To listen to your voice as you dream about meeting him.
We rejoice greatly.
----